The Hoodland Suede can endure the winter season. It comes with an aggressive exterior that keeps the feet locked from the cold. Its comfy interior makes it suitable for everyday wear while its overall aesthetics is versatile enough to be styled in different ways. This sneaker cleat is worth a space in your winter footwear stash as it comes with a reasonable cost.
Pros
Lightweight
Keeps feet warm
Durable
Great for outdoor activities
Sleek style
Easy to put on
Excellent traction
Water-resistant
Who should buy the Nike Hoodland Suede
Keeping you warm during the winter season has become easy, thanks to the different sneakers that are designed for cold days. One of the models that can keep your feet warm is the Nike Hoodland Suede. Buy this if:
You want a functional sneaker that comes at a reasonable cost
You are looking for a sleek silhouette that you can wear for outdoor activities
You want a grippy shoe that will surely bite on any surfaces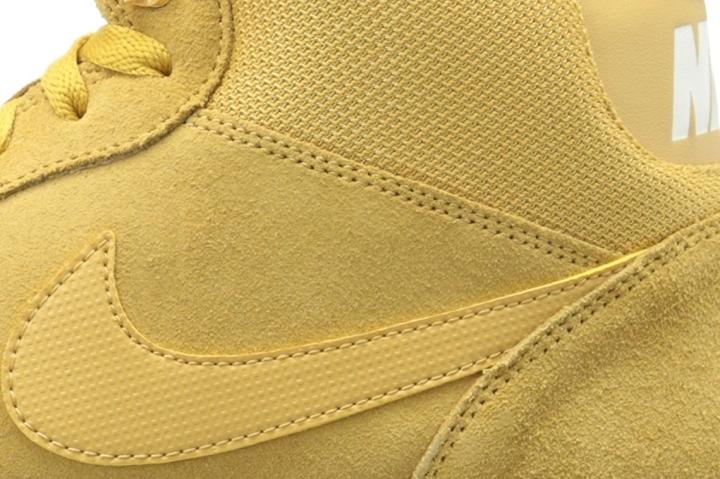 Nike Hoodland Suede: a winter-ready cleat
The Nike Hoodland Suede is a multi-faceted sneaker in a way that it is one of the hiking-inspired Nike sneakers transformed into a more rugged and winter-ready cleat.
Constructed especially for the winter and colder seasons, the Nike Hoodland Suede is a sneaker cleat that can withstand almost anything. This model proves that other than its style, it has unique features to cleat.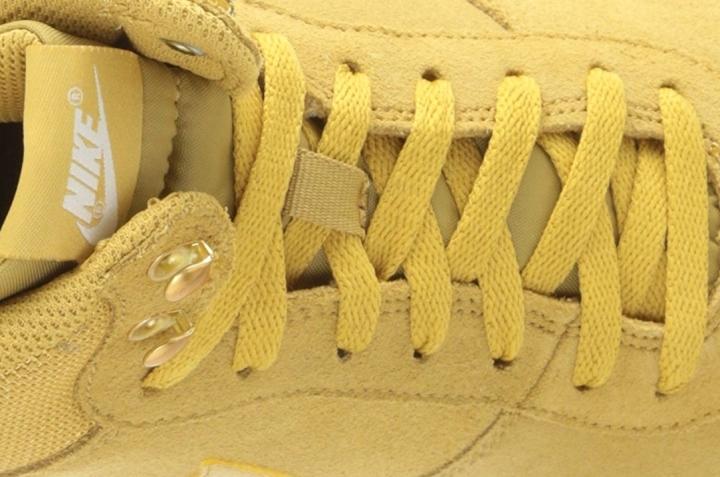 The tough exterior of this mid-top Nike sneaker is comprised of a water-resistant suede upper and a rubber outsole. The Hoodland Suede comes in neutral tones that go best with thermal pants, and sweaters, jeans, and coats.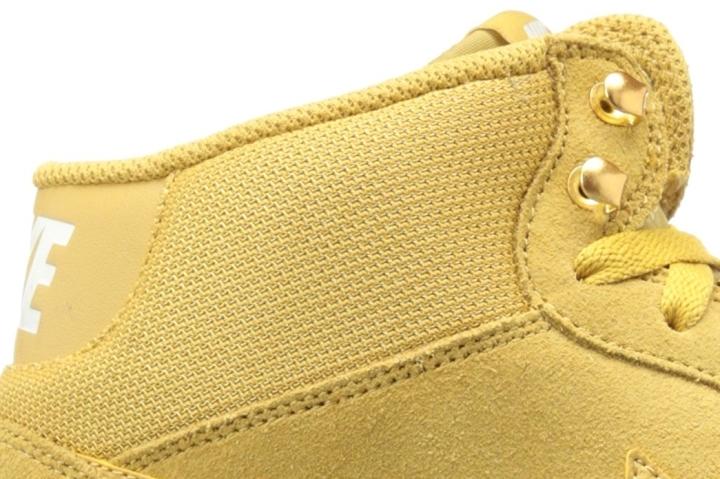 Water-repellent footwear
The upper of the Hoodland Suedes is incorporated with a supple suede coated with Durable Water Repellent (DWR). It makes this sneaker repel moisture, protects the feet, and makes the shoe more durable.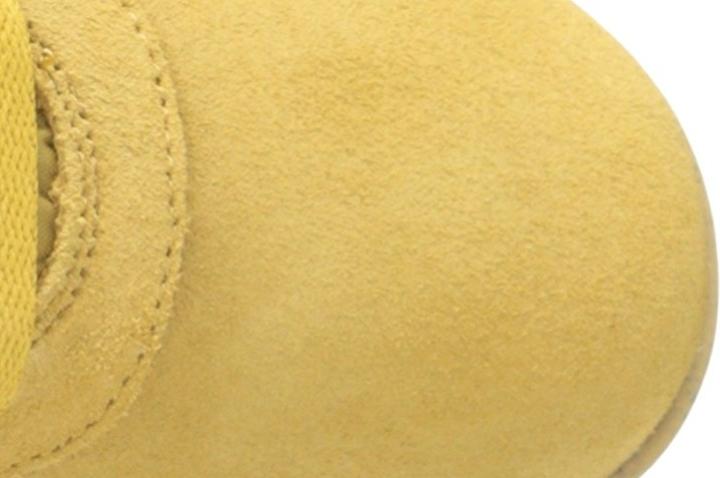 Sturdy-looking but ultra-comfortable Hoodland Suede
Seated atop this is a full-length Phylon midsole, a responsive and lightweight cushion that provides all-day comfort.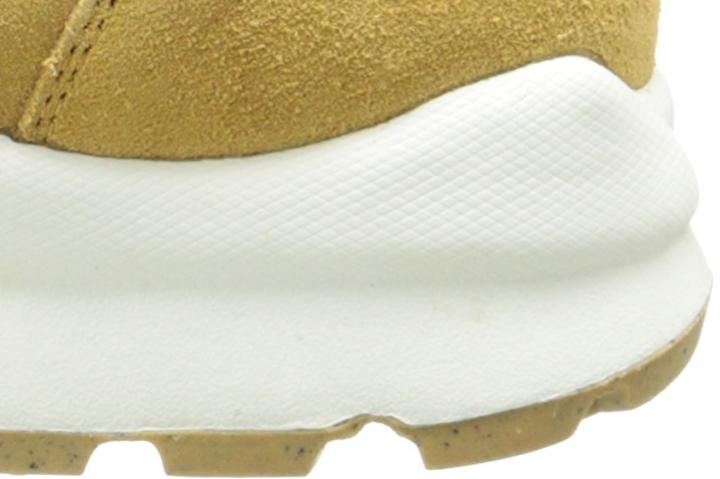 These sneaker boots incorporate a breathable fabric lining and padded collar for enhanced comfort.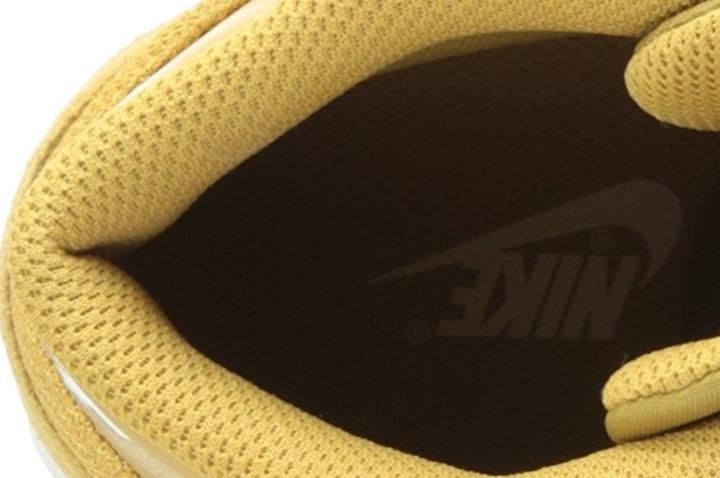 The Nike Hoodland Suede is great for all conditions.
The Nike Hoodland Suede carries the ACG attributes of enduring harsh cold and wet conditions with its Durable Water Repellent upper and winterized outsole.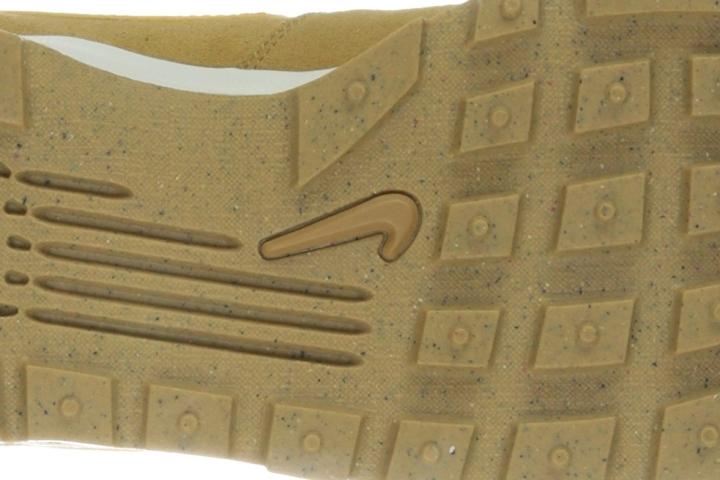 The Nike Hoodland Suedes feature a rugged rubber outsole, embossed with modified herringbone and waffle patterns, that gives maximum traction.