The Nike Fly.By Mid 2 is an inexpensive option for basketball players of all skill levels. Both competitive and recreational players will appreciate the shoe tech in the Nike Fly.By Mid 2. It is not a shoe for the "professional" player or even high-level athletes who require precise shoe technology. It does give you the essential features like above-average traction, good upper materials, snug fit around the ankle, and flexible cushioning.
Pros
True to size
Snug ankle fit
Comfortable cushioning
Durable
Very breathable
Good agility and movement
Affordable
Cons
Break-in period
Lockdown needs improvement
Basic looks/design
Nike Fly.By Mid 2 review
There are a lot of signature shoes from the best basketball players that you can argue are better in one way or another than this shoe, but they are definitely MORE expensive. I can see someone who plays more than one sport who wants a really good shoe but doesn't want to spend a ton of money going for these.
More than anything this shoe didn't make me complain. It felt snug on my ankle, it had an ankle strap to help put it on and the shoe materials had durability, especially around the toe!
The Nike Fly.By Mid 2 is a shoe that honestly surprised me in a good way. When I first looked at it, it wasn't any design feature that stood out to make it as attractive as some of the signature shoes like Lebrons, Kyrie, Dame, or Jordans. What I found out is that after a few hours of playing in these, they really were a pretty good and light shoe. I think considering the price, these shoes will meet the needs of most basketball players unless you play year-round.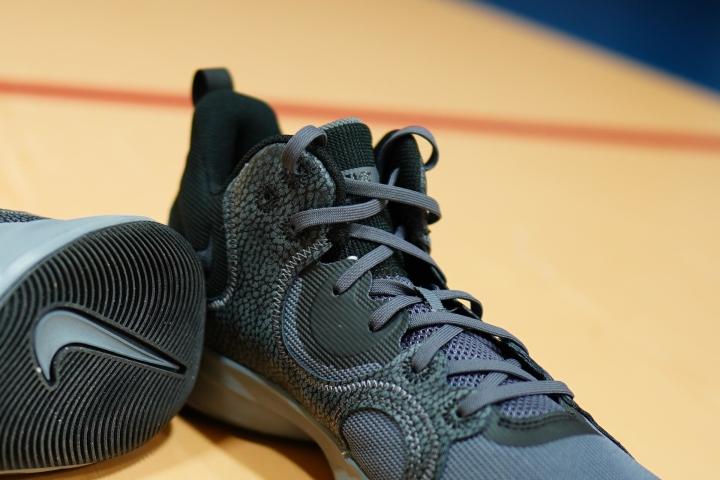 Who should buy it
The Nike Fly.By Mid 2 is suitable for recreational players looking for affordable basketball shoes that still deliver above-average traction, cushioning, and comfort.
Who should NOT buy it
Look away if you are:
a professional athlete who needs a precise shoe technology (the Cosmic Unity is praised by many for its top-tier cushioning and technology)
looking for a stylish, cool-looking shoe (the Nike KD 14 has a nice design)
The Fly.By Mid 2 feels good around the ankle
The Fly.By Mid 2 has a good feel around the ankle and it is very flexible. The front of my foot is kind of loose in the shoe and when I tighten the laces I don't feel a firm fit.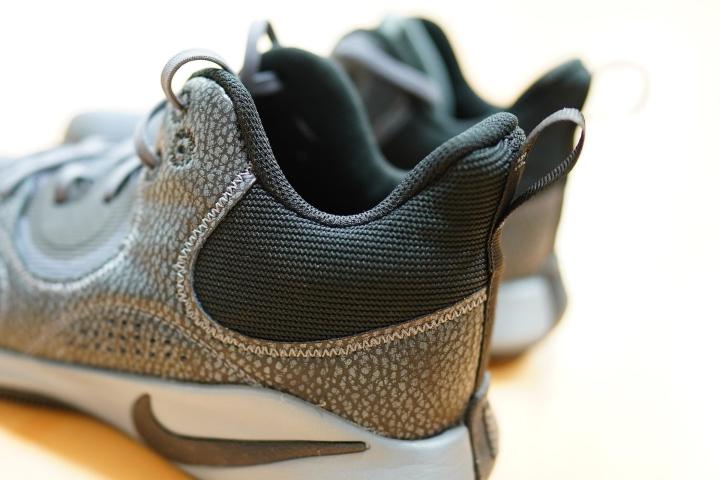 It has decent cushioning
Some basketball shoes cause my feet to get sore if they don't have good cushioning around the toe and heel. I did not have any discomfort when wearing the Fly.By Mid 2. The layer of cushion on this shoe was good when I was running and stopping as well as when I jumped to shoot or drove to the basket for a layup and landed.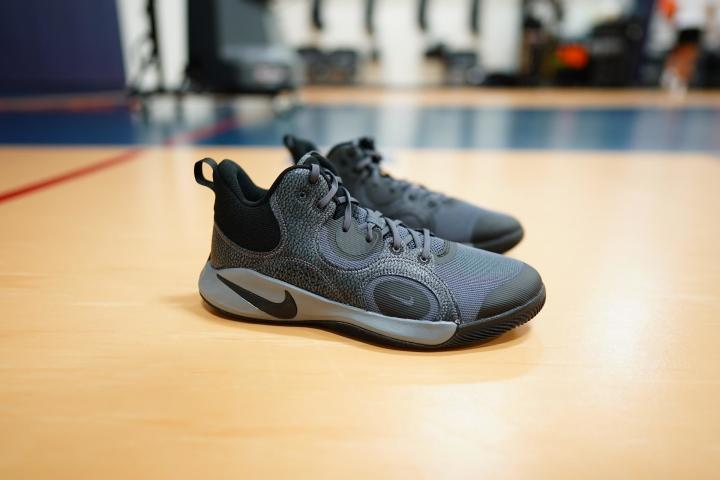 The Fly.By Mid 2 has a good mix of materials
There are both leather and mesh materials on the Fly.By Mid 2. The mesh materials have extra accents over the toe and on each side of the foot that add durability. Most of the leather parts tie into the ankle and make it feel like my foot is mobile.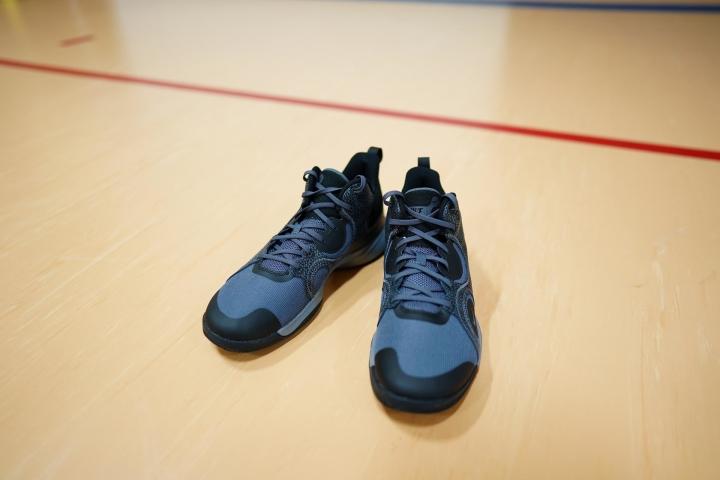 Overall the mix has been pretty durable so far. The leather is minimal compared to the mesh materials which also makes the shoe light!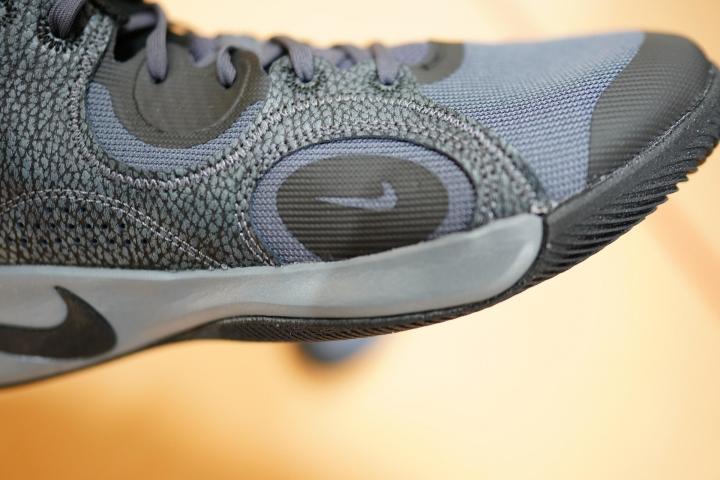 Fly.By Mid 2 needs some breaking in before gameplay
The first day I played in the Fly.By Mid 2 I had two things happen that make me think it needs to be broken in. The first drill I did, I noticed when I planted my foot the traction of the shoe slid a little bit and the front of my foot shifted inside the shoe a little bit.
For someone who plays basketball A LOT, as I do, it is something you would notice because of the other pairs I play in. After a few hours of play, I'm guessing the traction improved because maybe the sole of the shoe was warmer or "broken in."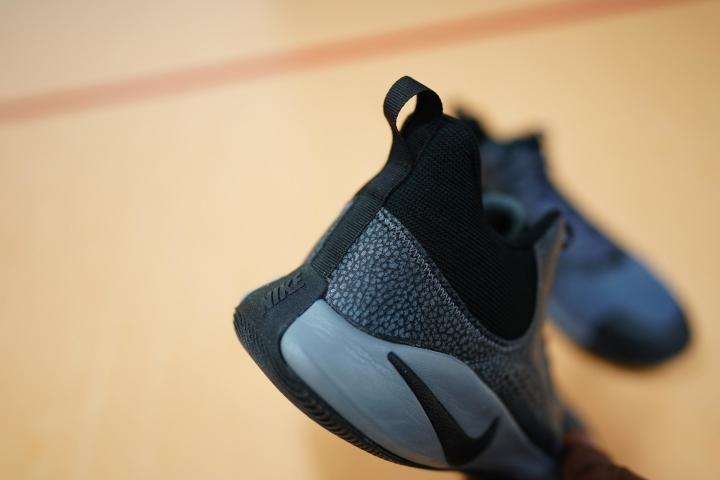 My foot sliding inside the shoe did not change but this was a minor concern. The main concern was being able to stop and not slide and this did get better over time.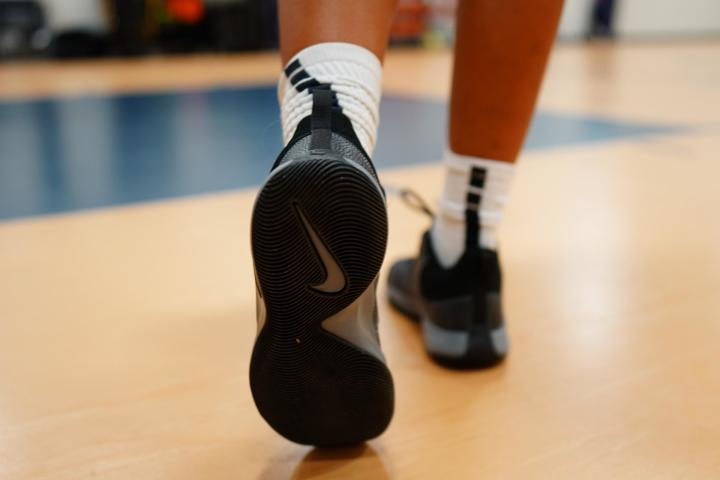 Lockdown is average on the Fly.By Mid 2
My feet are average width I think, not too narrow and not too wide. The main difference someone may notice in these is that the front of the shoe does give space for your foot to slide side to side. This is NOT a reason not to buy these shoes but someone who plays all year basketball might get irritated.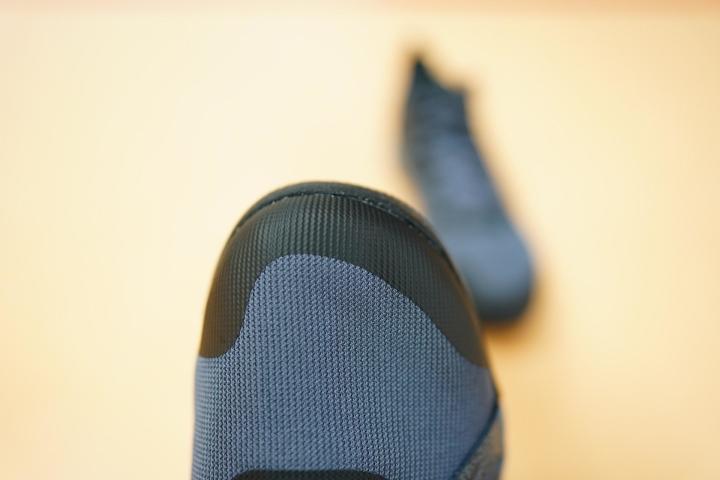 If you play just for your high school or for fun then there is no reason to spend twice as much for this one thing. I think these are still good to play in and to do workouts for basketball skills/training.