The Nike Flex Fury is a neutral running shoe that has a weight of 8.4 ounces and has a 5mm heel to toe drop. These shoes are a great a racing flat with surprising comfort.
The Look
The shoe has a pretty stylish look and comes in a variety of colorways. There's not a lot to say about the shoe, they just look good.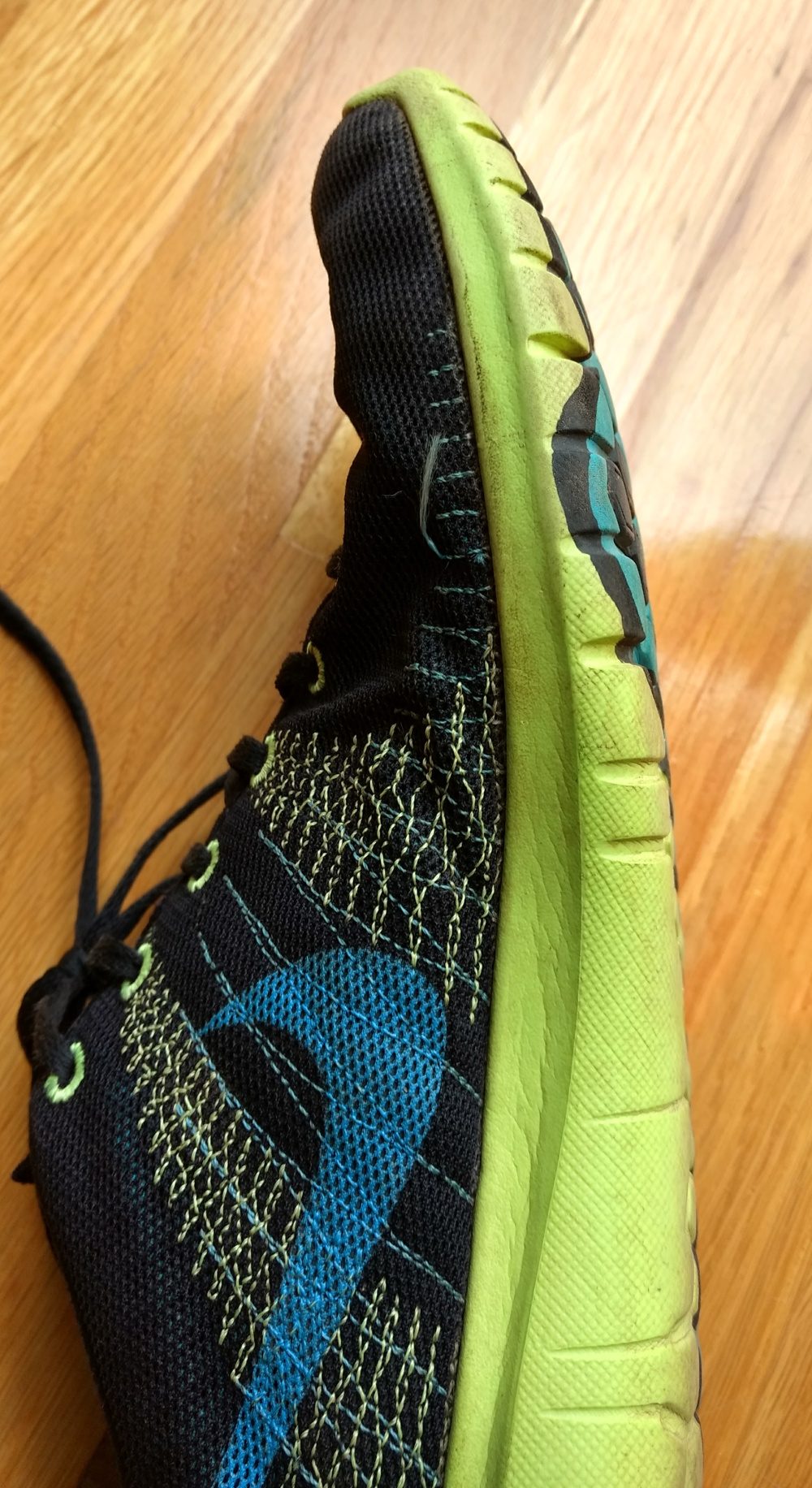 Comfort
This shoe holds up pretty well to keep you comfortable and snug during runs.
The farthest I've run is 5 miles on them and they kept my feet comfortable.There was no discomfort and my feet felt fine which surprised me since there isn't exactly a lot of cushioning on this shoe.
Where this shoe shines is for races.
I've always used these shoes for my 5k races. These trail races range from light to rugged with rocks & other debris on the trail.
No matter the trail, the shoes kept me comfortable even when I stepped on rocks that made my ankle twist and my foot shoot up. The grips on these shoes are also great, on trails my feet didn't slip around at all.
Durability
The durability of Nike Flex Fury is amazing. After a lot of races and hard workouts, the shoe pretty much hasn't broken down at all.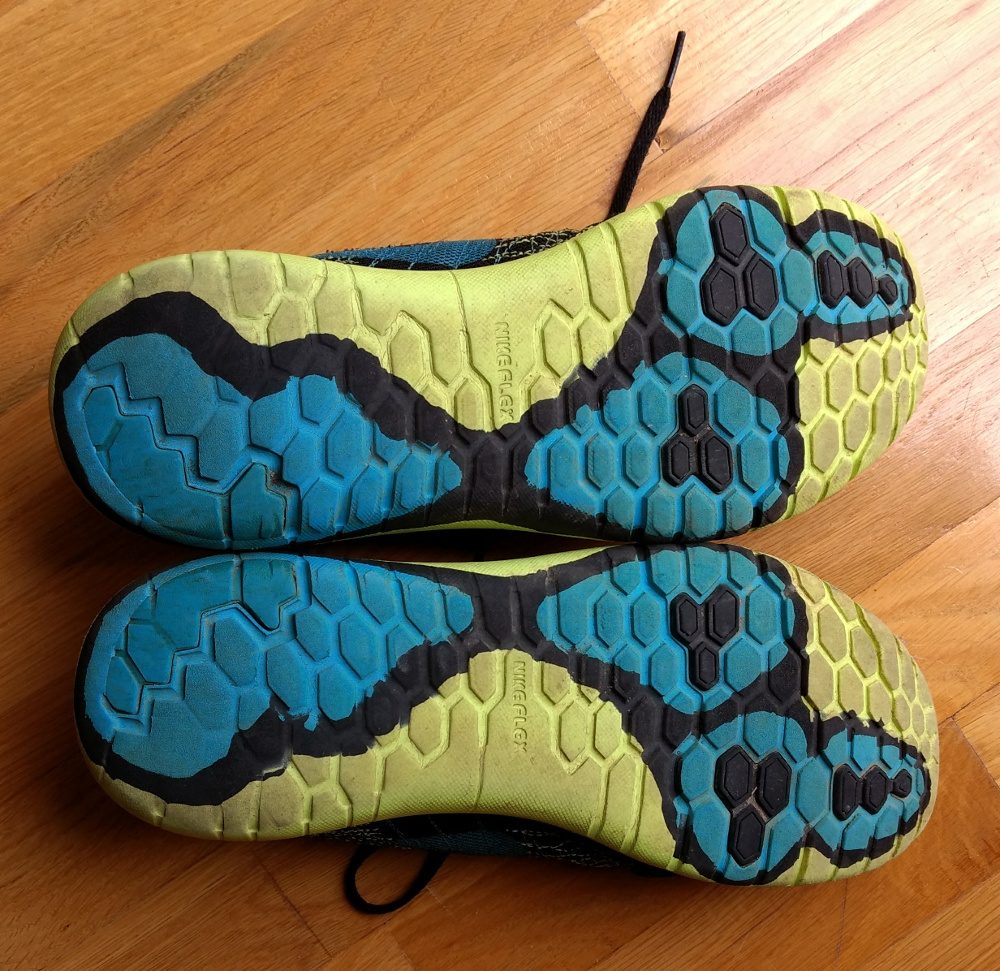 The outsole isn't peeling off, the mesh hasn't ripped. The only sign of wear is a loose strand that popped of.
Even that doesn't even matter because that strand is only part of the design, it doesn't impact anything else on the shoes.
Performance
The Nike Flex Fury is an awesome shoe for races or for fast workout days. Whenever it's a race or a workout the shoe will carry you through.
On my 5k races or a fast tempo run the shoes let my foot be comfortable and continue my run. The shoe also let my feet flex which helped not make my feet feel restricted.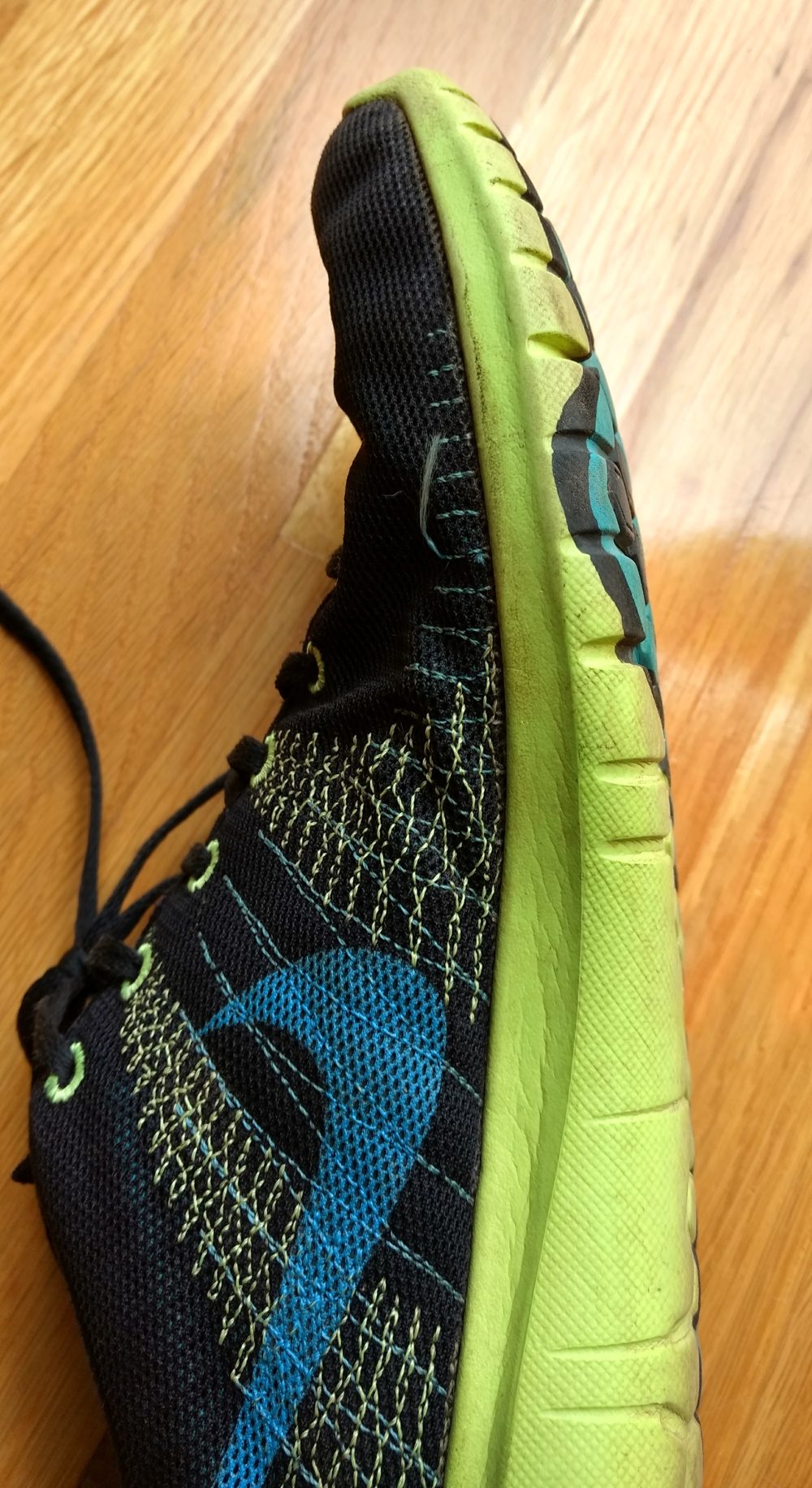 The shoe is also crazy light but still has a surprising amount of comfort.
The shoe also had some responsiveness when I went through my strides. A feel of responsiveness made me feel fast and made all the difference when I'm racing.
Adding on the lightness of the shoe, when my body was dying at the end of the race I barely felt the shoe was there and the responsiveness gave me the will to finish my kick for my races.
In addition, the shoe has some pretty good grip. Even though it's meant for the road it had no problem gripping on trails.
Pros
Lightweight
Comfortable for short distances
Snug fit
Responsive
Good grip
Comes in a variety of colorways
Cons
Gets uncomfortable for long-distance runs.
Laces untie frequently.
Laces are too long.
The forefoot area is a bit tight.
Conclusion
The Nike Flex Fury is a great racing flat that gives you comfort yet remains light. The shoe gives you enough responsiveness to feel fast.
It also has a crazy good durability. The Nike Flex Fury also comes in a variety of colorways which is great.