As an update of a classic, the Nike Dunk High EMB did not disappoint in so many aspects. It stayed authentic to its Dunk lineage when it came to comfort and quality. With clean details combined with a plush amount of coziness, this sneaker is definitely a pair you can wear for whatever occasion. Plus, with its enthralling background story turned into a not-your-ordinary-sneaker flair, prepare to get spontaneous flattery from strangers.
Pros
Eye-catching update
Premium quality
Fashionable colorways
Superb cushioning
Long-lasting
Good value for money
Easy to style
Comes with an extra set of laces
Light on feet
Cons
Not summer-friendly
Fits tight on the forefoot
Who should buy the Nike Dunk High EMB
Snag a pair or two of Nike Dunk High EMB if you:
are into sneakers with interesting background
are a Nike Hunk High fan looking for its updated version
prefer sneakers with super support on the ankle and arch
want to own a quality sneaker without spending too much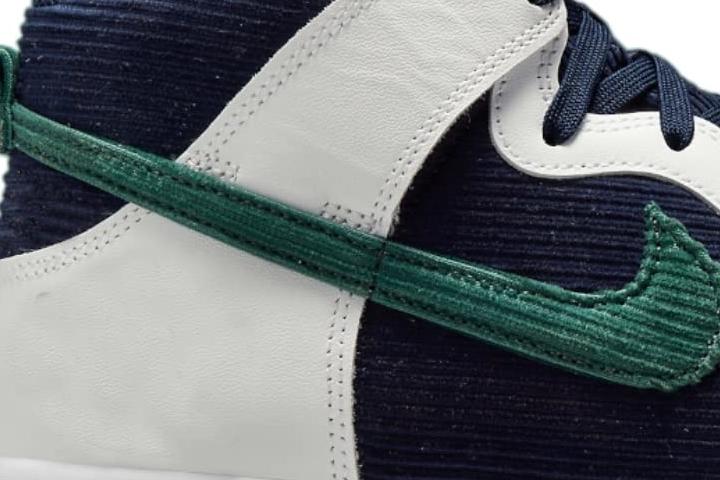 Who should NOT buy it
The Nike Dunk High EMB might feel weird on you if you've got wide feet. Its narrow toe box might cramp your toes, which can be uncomfy, especially if you wear socks. As alternatives, explore our wide sneakers collection. Check out the iconic Nike Air force 1 07 High or the roomier Nike Dunk High.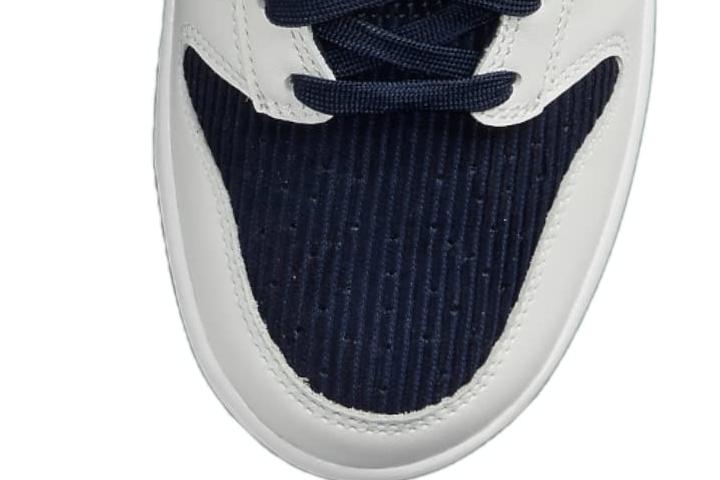 What made the Dunk High PRM EMB

special

?
The Nike Dunk High Embroidery features a theme inspired by the caps made by Sports Specialties in the '80s and '90s. This sneaker showcases a very interesting style, and a buyer shared that the "story behind the shoe is even better" than the shoe itself. It displays the throwback branding of Sports Specialties on the tongue and logo embroidery on the lateral heel area. Found on the insole is the "One Size Fits Most" detail, which can also be seen on the inner brim of the Sports Specialties cap. The sneaker's base displays dark textiles, a color similar to the textile material used on the caps.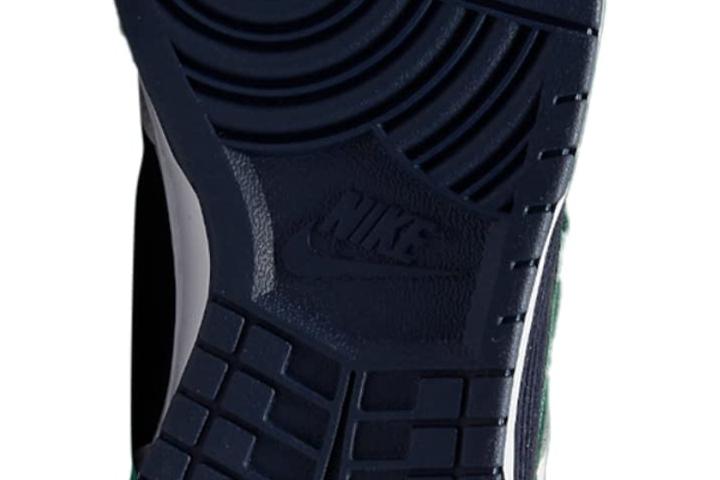 A brilliant way to update a

classic
Fans stated that this is a "must-have for Dunk fans!" as it kept all the true-blue features of its precursor but with a twist. "The details are crazy," most reviewers specifically adore the one-off corduroy look, the solid merch patch on the heel, the nice firm dark outsole, and the fire hues used on these iterations. "It is a solid option if you want to feel nostalgic," several users have shared. "The entire retro colorway is on fire!" one happy reviewer commented.
This pair comes with extra laces to make it funkier. As a user cited, "Lace swap is a must-do with this shoe." On its heel, meanwhile, is a tiny heel pull tab. Although "you can't use it to pull," fans of Dunk loved it as it reminded them of the authentic throwback flair.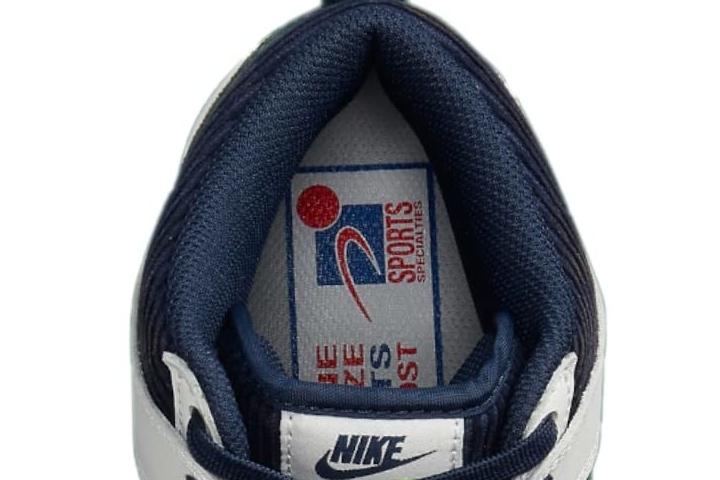 Looks so polished!
"A super clean shoe," There were no reported complaints about visible glue stains or unfinished stitching on the Dunk High Sports Specialties. Fans also adored the quality of materials used, which according to them, are "really nice" and "make the shoe look even better."
Oh-so cushy Nike Dunk High

Embroidery
After wearing this for hours, testers enjoyed its well-cushioned tall collar and soft insole that made them enjoy walking for hours, feeling no pain at all. A user even mentioned that these Dunks have a "similar fit to the Jordan 1," while another fan declared the EMB version her favorite more than the AJ1s as it feels better on the feet.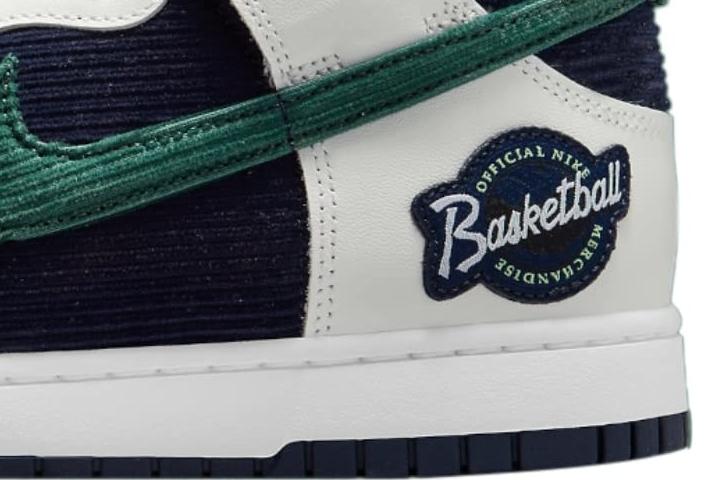 Enduring kicks
People are amazed how this sneaker remained intact after countless uses, testers have shared, "it's super durable!" Constructed with long-lasting materials, from the premium upper to its grippy rubber outsole, expect to enjoy this longer than these usual sneakers.
Good value for money
Despite its 6% pricier tag than the average Nike Dunk sneakers on the market, the Dunk High EMB is still a great buy. "A solid buy for $120," many recommend this pair.
For other options, we've also cataloged several cheap Nike sneakers here.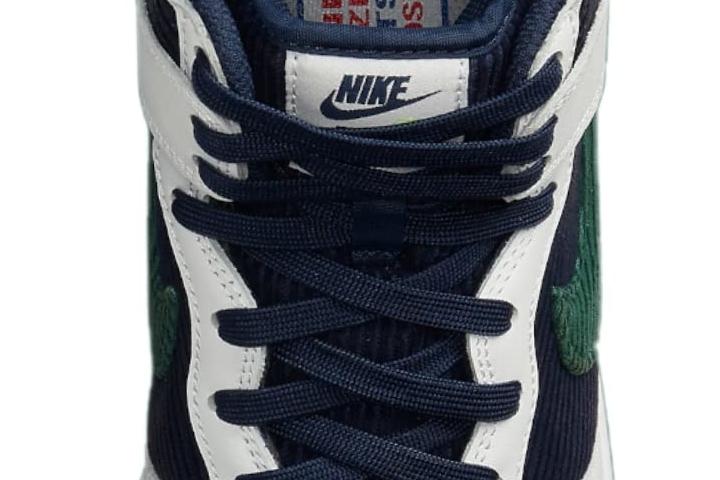 Pair it up with unlimited outfits
An all-rounder pair, this sneaker "looks so dope when paired with countless attires."The Dunk High EMB will turn any usual outfit into a modern cool with a vintage vibe, from your sporty sweatpants to your trendy skinny jeans.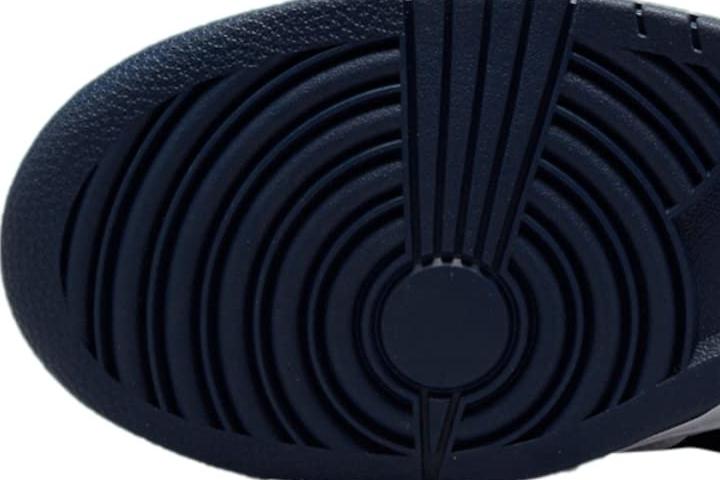 It weighs very little
Many are impressed by how airy it feels, especially when worn. Despite its leather overlays, "it feels so light on feet! Not heavy at all!" a satisfied Youtuber has shared.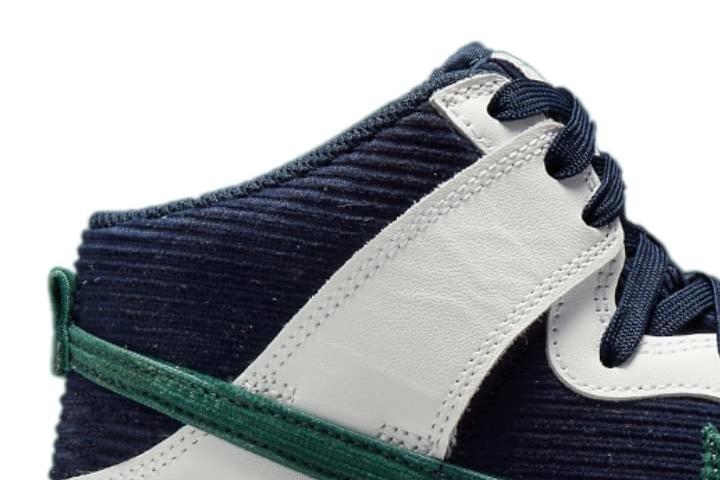 Not for the summer
Although the Nike Dunk High EMB has perforations on the toe box, it only offers "a little bit of breathability," according to several. Plus, its high-top collar somehow restricts airflow. If you're on the hunt for summer-friendly high-top models, we've got plenty of choices.