Nike BRSB is a rebirth of an icon. This sneaker that pays homage to the Nike Classic Cortez is generally enjoyed by sneakerheads for skateboarding. First introduced in 1972, the iconic Cortez silhouette is reimagined and reborn while maintaining a serrated pattern outsole for reliable traction to do tricks in the park. The mixed-material upper provides comfort for a fun and stylish ride.
Pros
Excellent traction
Durable
Tongue is secured and amply padded
Flexible
Featherlight
Can be used as a casual, all-around sneaker
Funky colorways
Fun fusion of retro and modern styles
Cons
Narrow
Dirt magnet
Subpar comfort
Who should buy Nike BRSB
For $90, the kicks were sold out within hours of their release. Get these kicks if you:
want to try something different but reminiscent

of

Cortez sneakers
need a sleek and casual all-arounder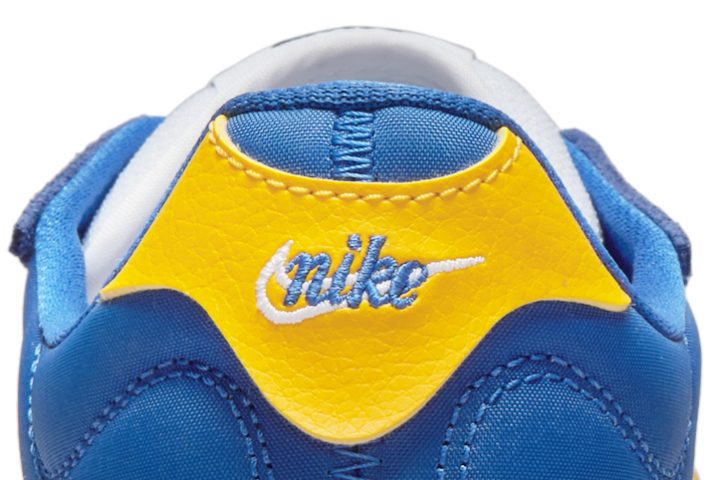 Who should not buy Nike BRSB
A sneakerhead suggested the Nyjah kicks for a board feel that "shreds." Nike SB Chron Canvas 2 is a good deal for easy-to-clean kicks with remarkable comfort and exact fit. For a wider fit and superb support, switch to Nike Daybreak.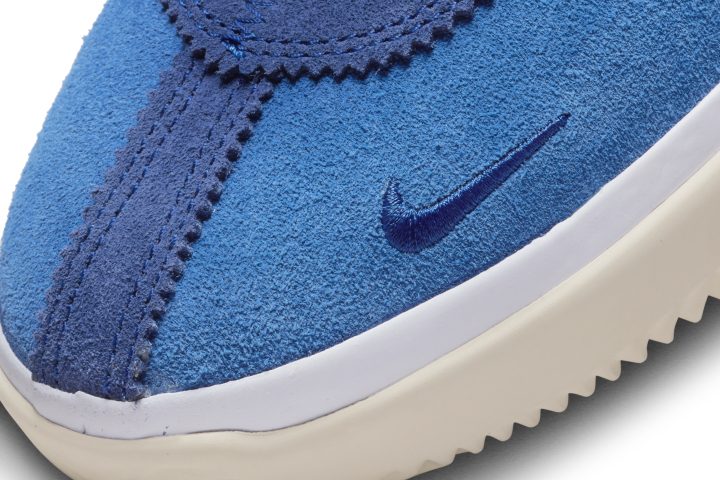 Nike BRSB is here to rule the skatepark
The stylish sneaker from Nike is great for skateboarding, said an expert. One commented that this is "the most beautiful skate shoe ever made!" An expert noted that Nike BRSB is a "very good alternative" for many skating shoes today.
BRSB stands for Blue Ribbon SB. Pro-skaters such as Karsten Kleppan, Sarah Meurle, and Gus Gordon collaborated with Nike for a promotional video of the sneakers.

Proven durable
An expert pointed out that the side panels have several cross stitching that provides the needed reinforcement for the skate shoe. The nylon that runs from the middle to the back of the sneakers "feels actually quite durable," said another. They also noted that the kicks are "very flexible and easy to fold" when the insole is removed.
Underwhelming comfort from BRSB
Although reviewers say that the kicks are made of "very decent" materials, the inside "doesn't have much padding as you'd expect." Wearing the sneakers is a bit uncomfy because of "barely any cushioning," according to another expert.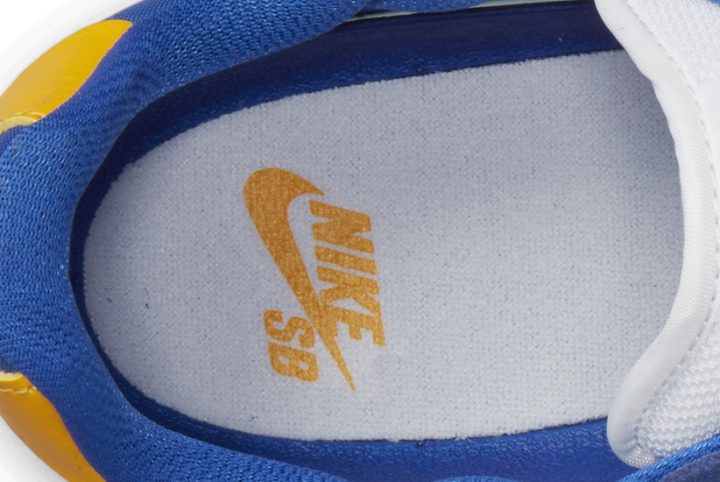 At least the tongue is well-padded
Sneaker fans highly praise the tongue of the SBs. One commenter compared the padded tongue of BRSB to be "almost like a Nike SB tongue" but "not the overbearing link of SB Dunks." It is "very well-padded" and "lightweight but really comfortable," according to the reviews. It is attached to the midfoot of the shoe, which "gives you a nice little firm, compressed feel," said an expert. Another said that the attached tongue is "not moving around" when skateboarding or doing other activities.

Nike BRSB has a narrow silhouette
These SBs run slimmer and narrower than usual Nike kicks, as noticed by the reviewers. The toebox is described by one to "feel like a bowling shoe." Another claimed that the fit is "a little constricting on [their] foot." Some fans even say the kicks are "way too narrow to skate or even walk in."
One shared that they were happy to half-size up for a better fit. According to an expert, BRSB is one of those "rare" Nikes that you need to go up half a size when buying.

Outstanding outsole
Experts love the herringbone pattern of the outsole. One said that it has an "interesting shape," with the fused rubberized material giving "reinforcement to withstand a lot of pressure" when skateboarding. The outsole rising to the lateral and heel side is "super cool," said an expert. They explained that it provides a little traction "when your shoe slides up to perform ollie tricks."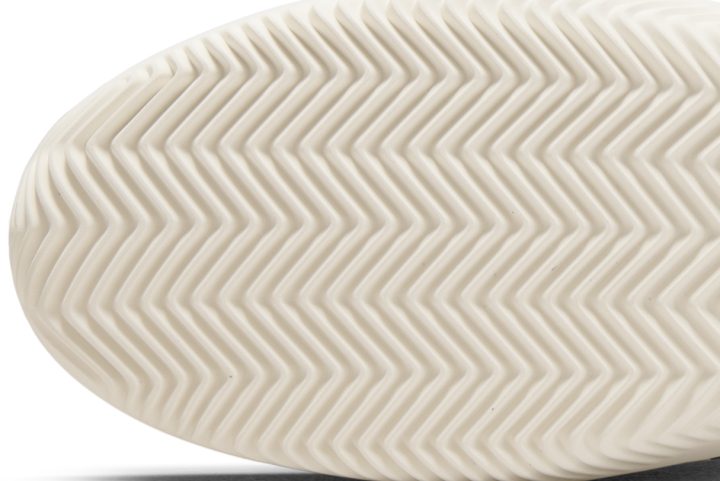 Nike BRSB vs. other sneakers
In terms of silhouette, an expert said that BRSB is "way sleeker" than the Nike Union Cortez SP. Another fan compared it to be of "pretty similar sleekness" to Blazer Low but with a "super padded tongue." To another, the kicks are the more comfortable version of the Blazer Court SB.
A sneakerhead even said that the skate shoes could be the next Janoski sneakers because of their timeless design. An expert revealed that for them, the kicks are a "more gentle" interpretation of the Sacai Cortez, which is also set to be released after the BRSB.

Stand out with Nike BRSB colorways
Fans admired the retro look of the kicks that come in many colorways. The classic white, blue, and red colorway is aptly named "Forrest Gump," after the 1994 titular movie character of Tom Hanks using the OG Cortez in his cross-country run. However, an expert advised that choosing a lighter colorway increases the chances of the upper "getting dirty quickly."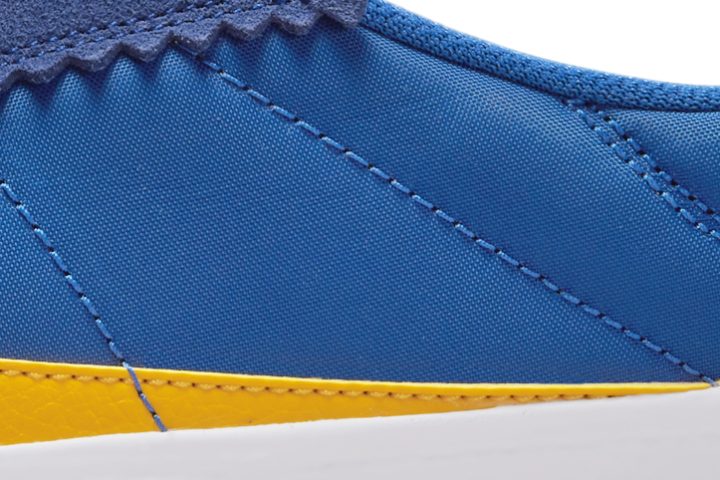 BRSB rocks casual wear, too!
An expert noted that the exaggerated sole is "pretty aggressive" and gives a "little bit different vibe" to the kicks that are ideal for those who will wear them casually. Because it is lightweight, another expert shared that the kicks can be used as an all-around sneaker too.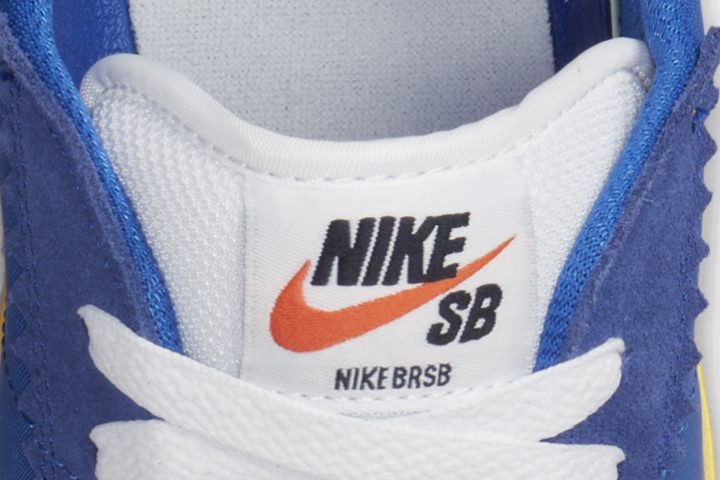 Celebrating 50 years of Nike Cortez
The release of BRSB is a tribute to the 50th anniversary of the Nike Cortez, designed by the company's co-founder, Bill Bowerman. An expert notes that it is the "reimagining" of the Cortez by "taking nods and traits" of the OG silhouette but with "a little bit of modern tech."
The stand-out feature for most reviewers is the mini swoosh logo on the toebox. There is also a translucent plastic window in the midsole that looks "pretty cool" to some but serves "no functionality," according to an expert.