The classic Blazer Low was reworked, resulting in a sneaker with a more retro vibe. Featuring its predecessor's multi-purpose look, the Nike Blazer Low 77 VNTG is perfect for wearers with a bustling lifestyle. It boasts its coziness and tough construction without the need to overspend. In essence, this model is for practical buyers searching for a stylish, everyday go-to sneaker.
Pros
Comfortable

Durable

Versatile

Suitable for different ages

Polished finishing

Easy to clean
Cons
Narrow

Long break-in period
Who should buy the Nike Blazer Low 77 Vintage
With its simplistic-yet-head-turning looks, this kick lives up to its "Vintage" moniker. Add this to your collection if:
You only purchase sneakers that last as long as they stay comfy.
All-around kicks are what you're after.
You're attracted to shoes that reflect excellent craftsmanship.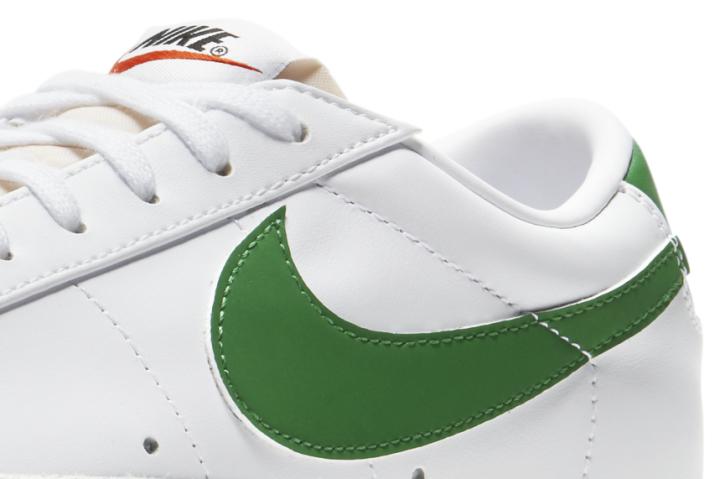 Who should not buy it
If you got no time to break in your sneakers, trade the Blazer Low 77 Vintage for the instantly plush Nike Dunk Low. Also, you're better off sporting the Adidas Superstar if you need that extra toe room.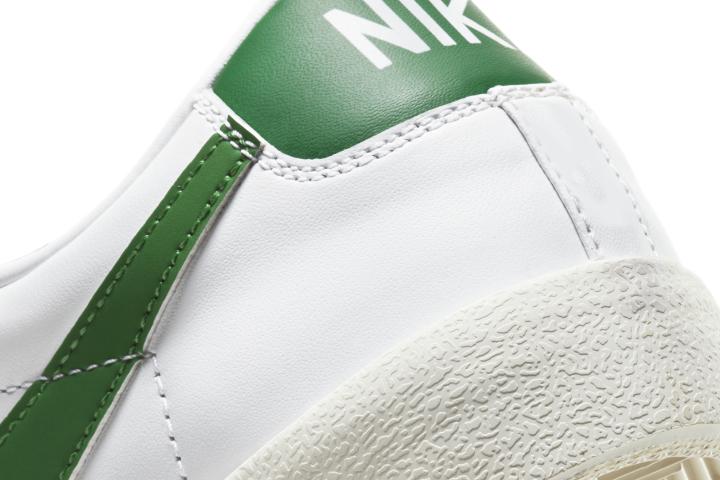 Updates to the Nike Blazer Low 77 Vintage
As a deviation from its equally famous ancestor, newly added plush details are present on the Nike Blazer Low 77 Vintage. The addition of plush suede on the toe box and lateral side has resulted in a more premium look. Furthering the cozy feel of the sneaker, this pair has an ultra-supple collar providing both added support and comfort.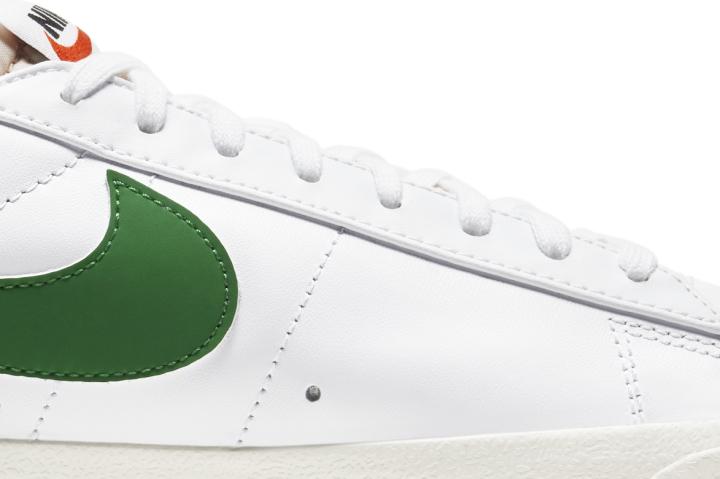 Immense comfort in every pair
Multiple buyers say that the Nike Blazer Low 77 Vintage feels cozy. They love the fact that it can pamper their feet the entire day.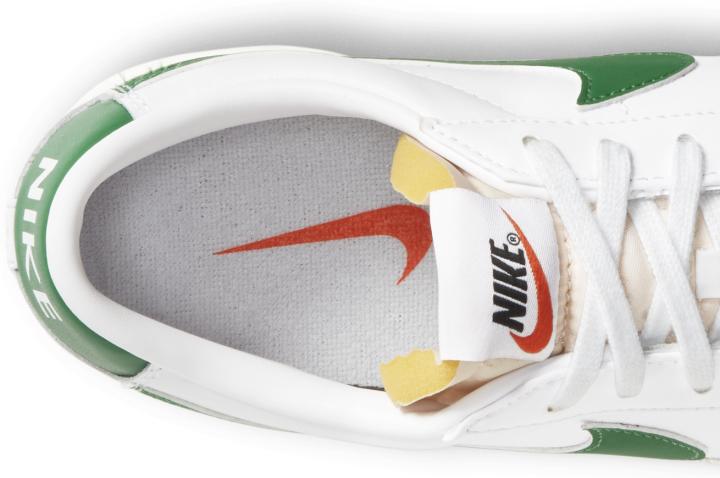 Blazer Low 77 Vintage: Rigid at first
A couple of critics say that the shoe takes a while to loosen up completely.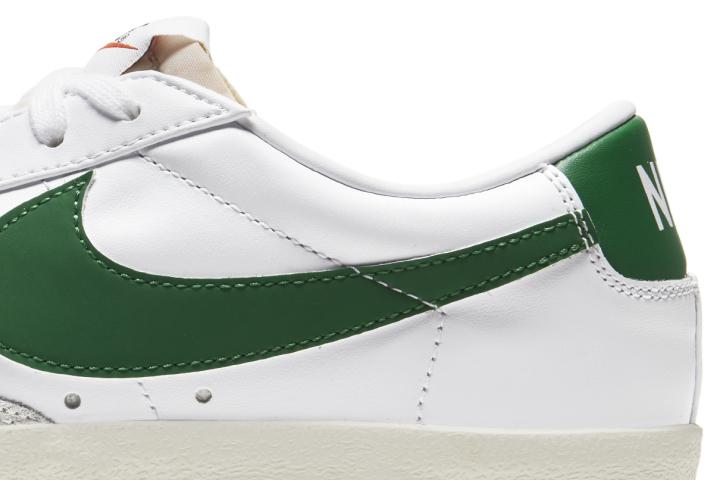 High-quality workmanship
Users are pleased with the shoe not having any unsightly glue marks or loose stitching.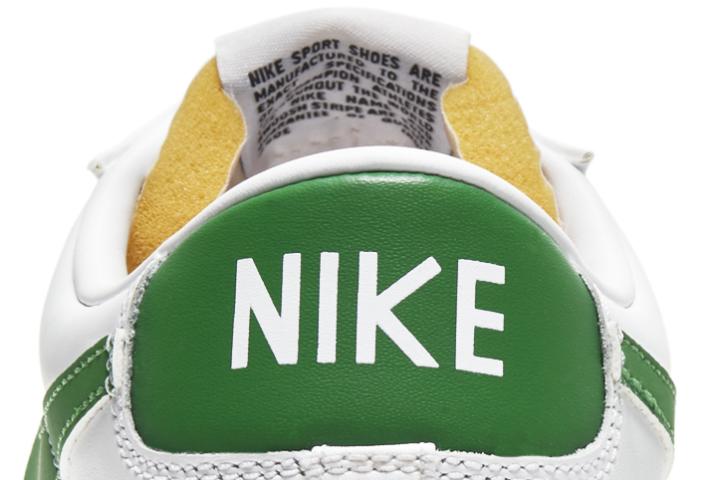 Relentless toughness
Long-time users testify that it can withstand wear and tear like a boss.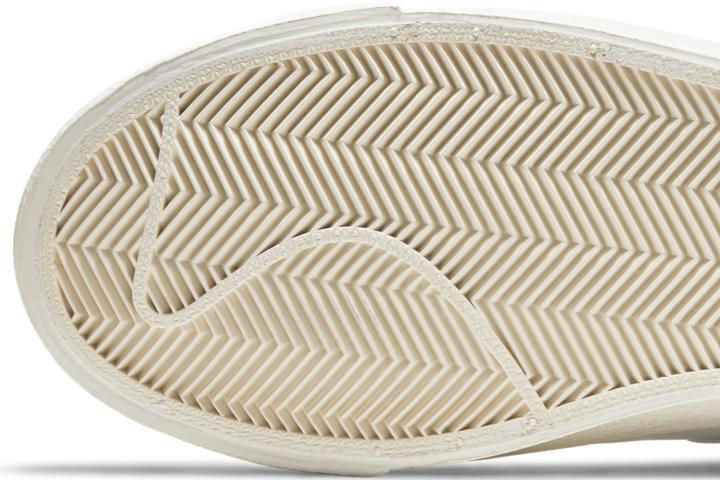 Unflattering to the toes
A few reviewers say that the Blazer Low '77 feels tight around the forefoot. Sizing up might ease this issue.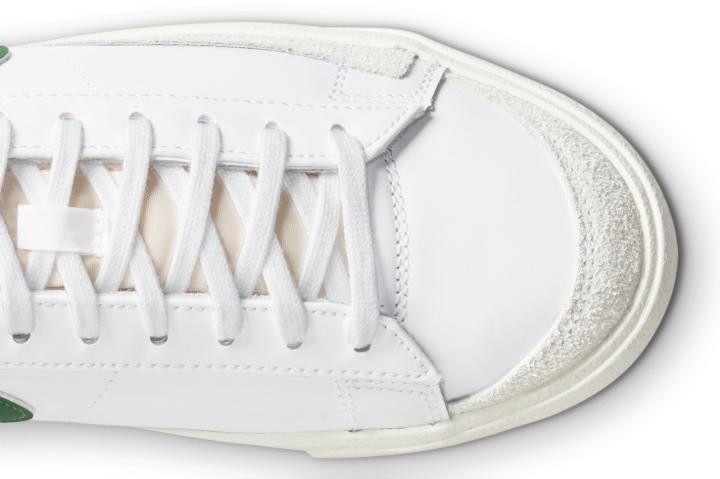 The upkeep-friendly Nike Blazer Low 77 Vintage
On-the-go people enjoy this pair's easy-to-clean construction. They say ridding it of dirt and smudges is such a breeze.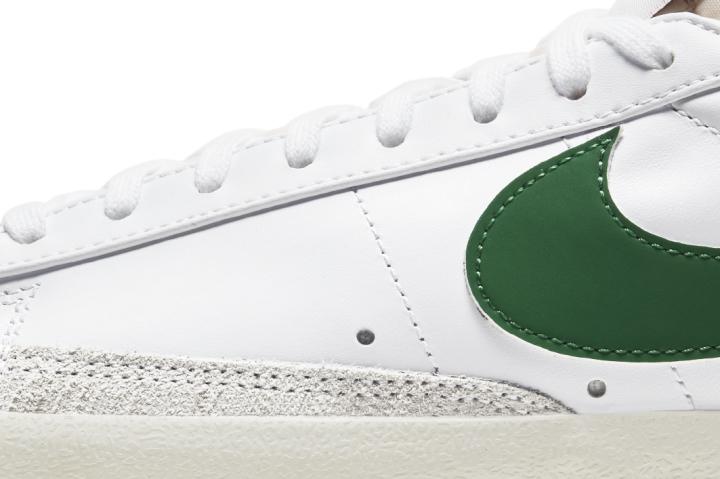 Easy to mix and match
With its simplicity, the shoe can be matched with nearly any casual attire. It works well on dressier occasions, too.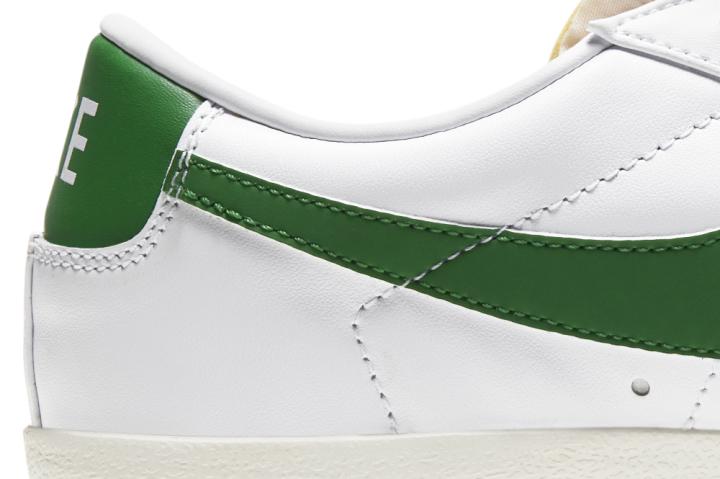 Nike Blazer Low Vintage: A retro-styled everyday sneaker
To the Blazer fans' delight, Nike ended 2020 with a bang by unveiling several Blazer variations in the last quarter of 2020. This beloved iteration was launched initially as a basketball shoe in the 1970s. It's a high-top basketball kick dressed with leather upper that slowly transitioned into casual footwear for its laidback style and comfort.
In the '90s, Nike skateboarding adapted the Blazer silhouette and gave it a new life. Many skaters love the simple yet comfortable and grippy design of the Blazer. While the Thrashers dominated the street pavements, the Nike SB Blazer slowly gained traction in the SB world.
The Blazer Low '77 Vintage is almost a 1-to-1 remake of its predecessor but with a few old-school details added in for a more retro style.