The Nike Air Zoom Victory is a mid-distance spike that banks on its marathon sibling - the
Alphafly Next%
(a.k.a Nike's fastest shoe). And for us, not only did it run fast, but it's also the best of its kind on the market! It's insanely grippy, responsive, and comfortable. It's expensive at $180, but it's a premium price we'd gladly pay for a premium track shoe.
Pros
True to size
Snug race-like fit
Secure lockdown
Lightweight
Very springy feeling
Unrivaled breathability
Fairly cushioned
Perfect for middle distance
Elite level, insane quality
Cons
Expensive
Adjustment period might be needed
Unstable on curves
Nike Air Zoom Victory review
The Air Zoom Victory is Nike's elite, innovative middle distance track spike, relying heavily on the technologies of Nike's marathon racer, the Alphafly Next%. It was engineered with distances of 800m - 5000m in mind. Overall, I found the spike to do well for racing, but it was a much different feeling than I have ever had for a track spike.
It was a very unique ride and gave a springy feeling that allows you to run your fastest for middle-distance races. The only real downside was that the underfoot feeling could take time to get used to as well as it is costly at $180. That being said I say you try it and if you love it, then it's worth it!
Who should buy the spike
Buy the Nike Victory if you're looking for:
the highest quality spike on the market
a spike that performs great for middle distance track races (800m - 3k)
a very aggressive, springy yet comfortable track spike
Who should NOT buy it
Do not buy this shoe if you're looking for a spike that is:
meant for short sprinting events (60m-400m), try the Nike Maxfly or Nike Superfly Elite 2 instead
suitable for 5k-10k races, in this case, consider the Nike Dragonfly
more affordable, the Nike Rival shoe line is a budget-friendly option
Great race fit
The fit of this spike is true to size in terms of width but does run on the longer side. Overall, it was a comfortable sock-like fit, with no issues.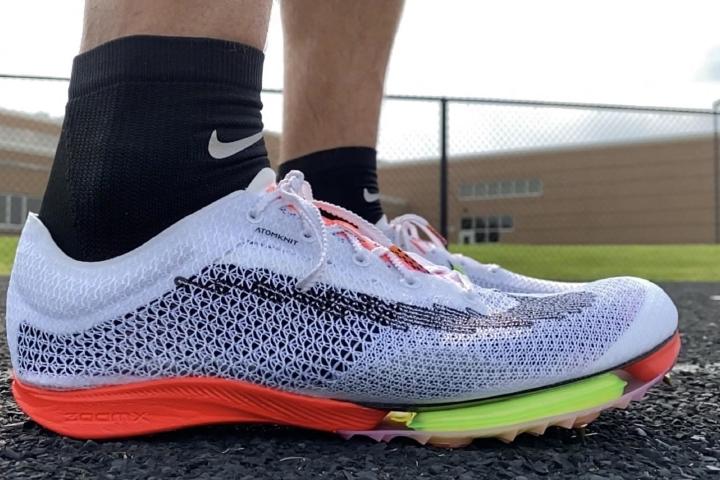 A lockdown you'll surely love
I have never encountered any heel slipping. My midfoot was as secure as it can be!
The notched laces do not become undone. At 1600m race pace (4:25/ mile) the lockdown was still very secure.
Unique and springy ride in the Air Zoom Victory
Now, the ride of this spike was where this spike is either loved or hated. It has a cushioned heel but once you get to the forefoot it has a very distinct and unique feel. The forefoot has a springy, bubbly feeling that happens in two phases that you can distinctly feel underfoot.
The first is a compression phase, which is due to the Air Zoom Unit compressing, which then leads to the second phase of spring off from the carbon-fiber plate (Nike's "Flyplate"). It is truly a weird feeling that takes time to get used to, and it is sort of a feeling of you either like it or don't.
I would say one downside to this configuration is that there is some instability on the curves that will take some time to get used to. However, I personally liked it, especially for 800m-1600m races as I enjoyed the unique compression and springy feeling.
The Zoom Victory is optimal for 800m-3k Distances
The Zoom Victory really shines in the mid-distance races, more specifically 800-3k distances. Some runners also use it for longer distances such as 5k or even 10k (10k is very rare), but I would definitely prefer the Nike Dragonfly's or Adidas Avanti if I would be racing those distances.
The Air Zoom Victory is a good blend of aggressiveness and cushioning though I would lean more on the aggressive side, especially in the forefoot area. Overall, the spike performed best in those middle-distance races.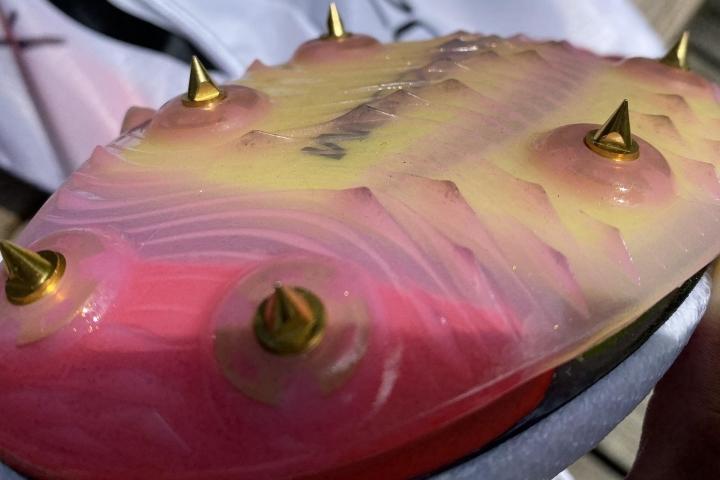 Featherlight weight (one of the lightest on the market)
The Nike Air Zoom Victory is pretty featherlight at 4.6oz/130g, which is on the lighter end of track spikes in the market (spike shoes weigh 6.2oz/175g on average). That is highly due to the extremely lightweight upper and very lightweight ZoomX foam.
Highly engineered spike plate for better traction
This spike's plate is Nike's ShockWave Generated Outsole Plate which is made for smooth transitions as well as extra traction. It also utilizes 6 spike pins in the forefoot to ensure optimal traction during your race. On the perimeter of the heel, there is sharkskin, which helps with traction as well as durability in the heel.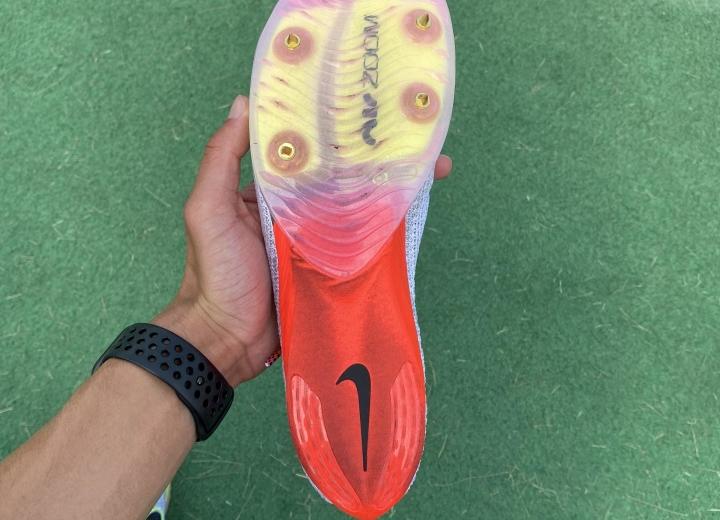 Possible adaptation period
In terms of an adaptation period, there are two main points I could bring up that people would need to adapt to:
Carbon-Fiber Plate might take time to get used to
Air Zoom Unit could take time to get used to
Unrivaled breathability
The breathability of this spike is superior to every other track spike on the market and utilizes the most breathable upper I've ever had in a shoe. That is thanks to the Atomknit upper, which is a stretched and steamed fabric.
Very costly at $180
The price of this spike is $180 which, depending on your personal preferences, could be the deciding factor of whether you buy this shoe or not. For comparison, most track and field shoes have an average price of $100.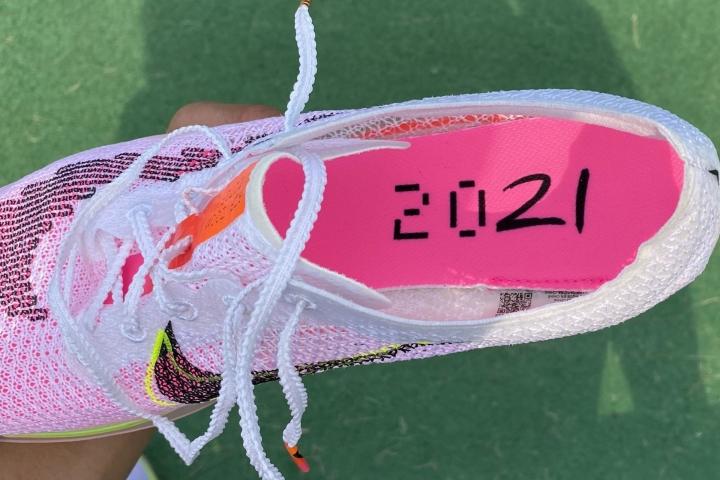 Personally, I really liked the spike and would pay $180 for it but as of now, I think the better option would be the Nike Dragonfly. It is much more versatile in terms of distances that can be covered and it's at a $30 cheaper price point of $150, as well as $180 is not cheap at all.
Now, if you happen to have $180 you're just dying to spend then sure, buy the spikes and enjoy them!