Nike unleashes the latest generation of its Vapormax sneakers, in Nike Air VaporMax 2019. The iconic heel-to-toe visible Air units and their level of comfort remain the same. But instead of a Flyknit upper, it now has a stretchy, lightweight, durable, and transparent shell, comprised of textile and synthetic materials. The Vapormax 2019 looks to set trends and change the sneaker game as it exudes that trendy high-performance look.
Pros
Ultramodern design
Interesting colorways
Versatile style
Offers sustained comfort
Bouncy footbed
Excellent quality
Breathable
Lightweight
Worth every penny
Customizable fit
Cons
Lacks heel support
Noticeable

wear after a few mont

hs

Produces squishy sounds
Who should buy the
Nike Air VaporMax 2019
The Nike Air VaporMax 2019 is a solid option if:
You love wearing shoes with a hypermodern aesthetic.

You prefer a low-top sneaker that allows ample air circulation for a healthier foot environment.

A shoe that stays comfortable for extended periods is what you are after.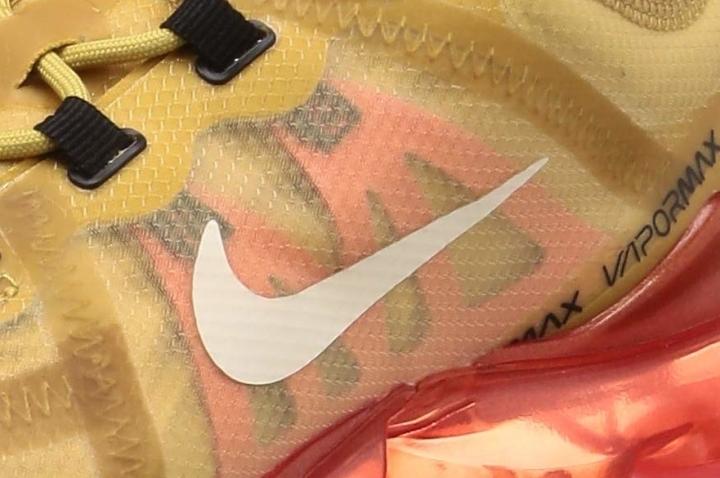 Who should not buy the
Nike Air VaporMax 2019
Those who have been sustaining rearfoot discomforts lately might want to consider something else as the VaporMax 2019 doesn't offer much heel support. The Air Max Plus is a good alternative. Also, folks who frequently go to places with hard floors may instead have a look at the React Vision as the VapormMax 2019 tends to squeak on the said surface.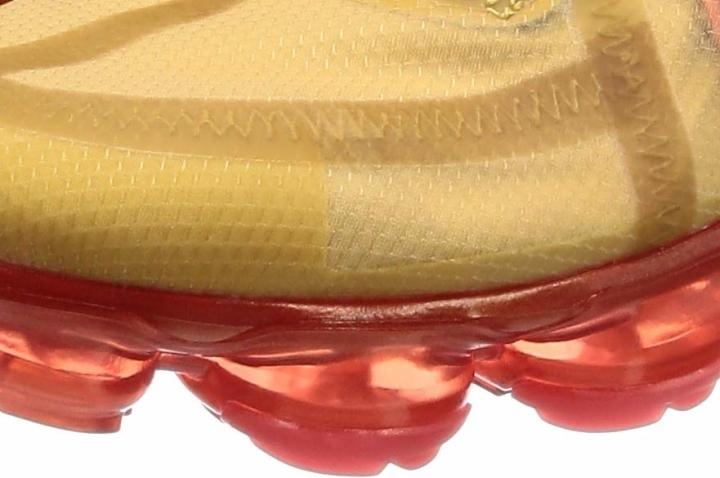 Comfort from sunrise to sundown
More than a handful of people share that they can wear them all day (standing and walking for long periods) without feeling pain anywhere in the foot.
The VaporMax 2019's adequate platform bounce
The Nike Air Vapormax 2019 is not only the latest in the Air Vapormax series but also the peak of the Nike Air design. Placing the cushioning and rubber pods on key specific areas, this model features the lightest and most flexible Vapormax cushioning to date. In fact, according to some wearers, the air bubbles of the AM VaporMax 2019 feel so comfortable and bouncy on the feet.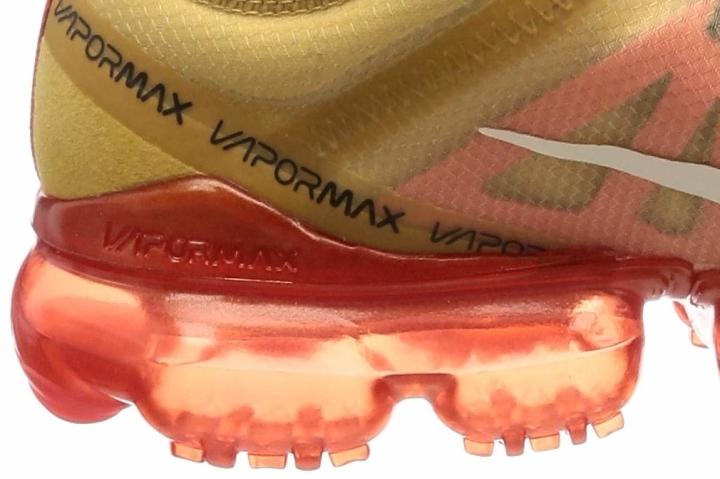 Not for hard floors
This shoe makes squishy sounds on hard floors, which a couple of wearers find annoying.
Well-ventilated upper
Several wearers observe that their feet breathe well inside the shoe's woven, transparent upper. Besides that, it sets itself out among its predecessors with its stretchy textile and synthetic upper, which is both durable and lightweight.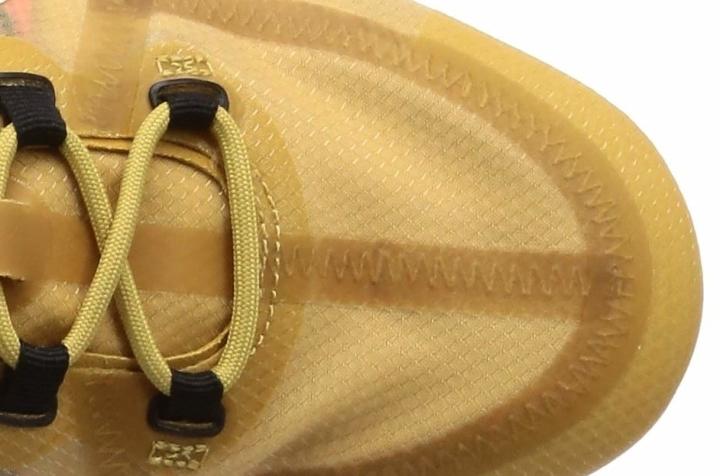 A light travel companion
This Nike Air Max sneaker feels pleasant and light on the feet, which many users find perfect for their travels.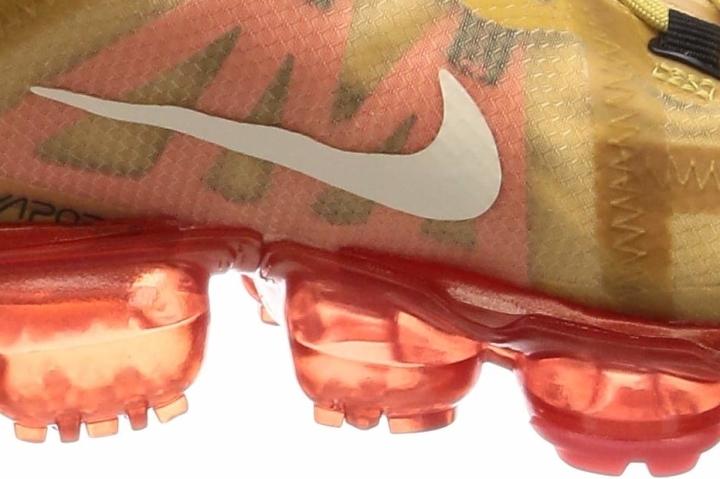 Unsupportive and not so sturdy outsole pods
The air bubble feels thin and doesn't have much support in the heel area, according to some users. Some owners also have reported the bubbles bursting after wearing the shoe for a month or two.
Excellent quality-price ratio
Some reviewers prefer this 2019 Nike Air Vapormax over the previous Vapormaxes, saying that this one feels upgraded, hence more superior in quality. With all that being said, this Nike model is worthy of its slightly expensive price of $190 a pair, according to most owners.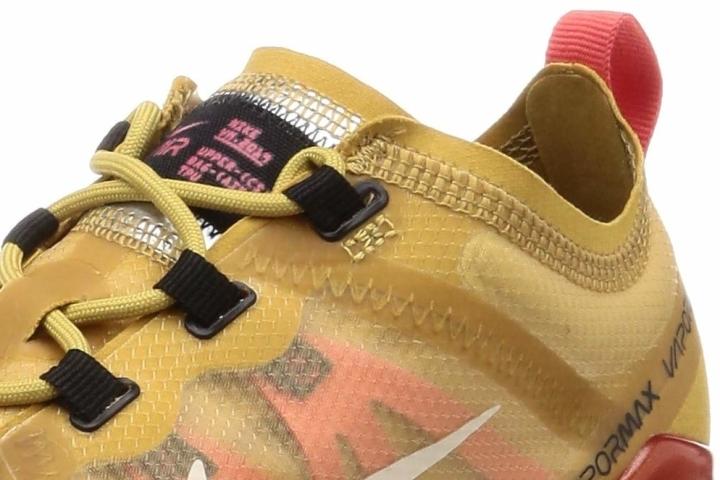 Customizable fit
It also uses a traditional lace-up closure to give the foot a custom, lockdown fit. Moreover, a loop in the middle of the tongue prevents tongue slippage.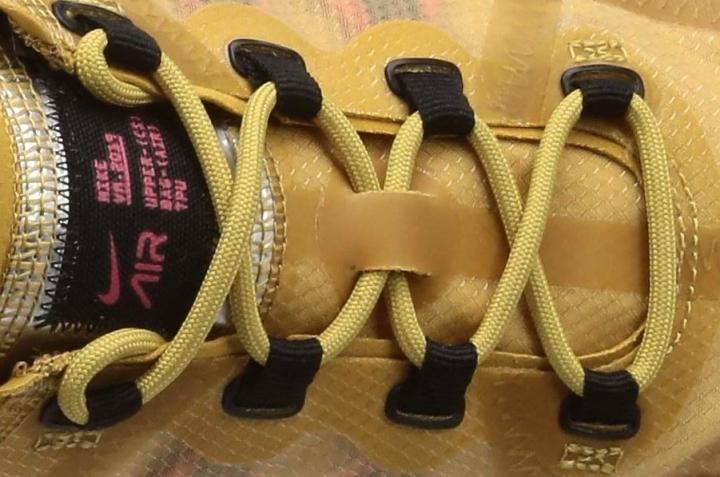 A stylish design from the future
The Nike Air VaporMax has vintage running shoe roots. Despite its futuristic appeal, its running heritage can be seen from its athletic-looking silhouette. It also features a pair of rounded laces with reinforced tips that achieve a vintage style and added durability. This model easily pairs up with casual and sporty outfits, as well as athleisure, such as jeans, joggers, sweatpants, and the sort.
Its design alone is "visionary," but the colorways on which these new Vapormaxes come push it further ahead of its time. A couple of captivating color concepts are up for grabs, such as all black, navy blue/white/black, platinum tint/aurora/pink blast/black, and black/hyper pink/scream green.
And some of them are experimental such as the "Throwback Future" drop (blue/black/purple) and the "Impossible Air" drop (white and metallic gold). Fans should take note of release dates of upcoming new colorways, for there are many. Moreover, this model has a custom colorway version, where customers can come up with their own colorways.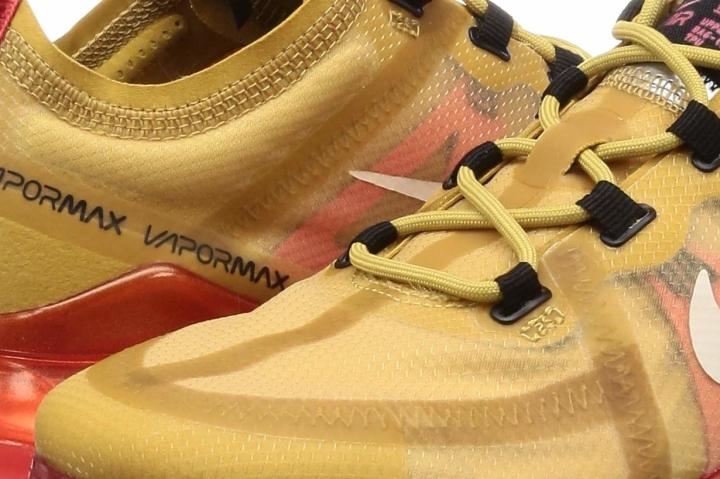 Nike Air Vapormax 2019 History
Though first introduced only in 2017, Vapormax's roots began in 1978, with the debut of the iconic Nike Tailwind. It was the first-ever Nike shoe to ever dare dream of walking—literally—on air. The idea or dream of capturing the feeling of "walking on air" was then set in motion. The Tailwind's design and Frank Rudy's cushioning system set the groundwork for Nike's Air Technology.
The redesigning of the Tailwind bore fruit in 1987, with the debut of the Nike Air Max 1. The legendary Tinker Hatfield designed it. It contains the brand's wildly innovative and intriguing Air technology. Having a transparent heel side air pocket, the Air Max 1 boasts a highly distinct silhouette that shook fans, sneakerheads, and athletes. Seeing the success, Nike banked on the air-filled midsole design and never stopped innovating it.
In 2017, thirty years from the first Air Max shoe, the Vapormax technology arrived. It was dubbed the apex of the brand's Air technology. The Vapormax sneakers feature a heel-to-toe, transparent, air-filled sole directly under the upper. It was said to be the closest to touching the experience of actually standing, walking, and running on air. The Nike Air Vapormax 2019 is the latest of the series, enriching the Vapormax catalog by bringing in a superbly futuristic style and colors.