All-leather Nike Air Max Goadome SE lets you tackle challenging city demands and enjoy the outdoors without the need to switch footgear. Like most Nike ACG shoes, this winterized sneaker boot keeps the feet cozy, warm, and dry. It inherits the best assets of the regular Goadome but bears a colored Air unit.
Pros
Waterproof
Excellent traction on wet and muddy trails
Shock-absorbing
Heavily padded
Full-grain leather
Great for outdoor adventures
Hiking-friendly
Insulates feet from snow
Long-lasting
Who should buy the Air Max Goadome SE
This sneakerboot might find a cozy place in your winter wardrobe if:
you are eyeing weather-resistant boots that can handle snow and rain
you want footgear you can use on rugged pathways, mountain cabin trips, and camping adventure
getting a significant amount of cushioning is essential for you
want a sneakerboot that's super comfy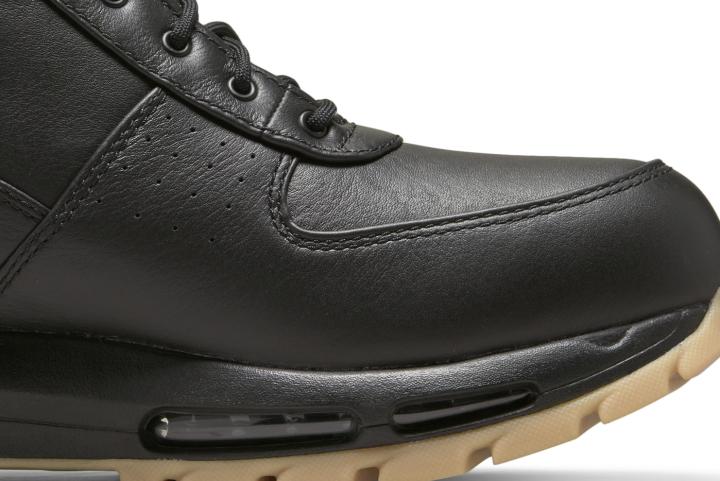 Who should NOT buy it
If the $180 MSRP is too steep for your budget, perhaps, the reasonably-priced Nike Air Max Thea might be more suitable for you. It comes with an aggressive tread too.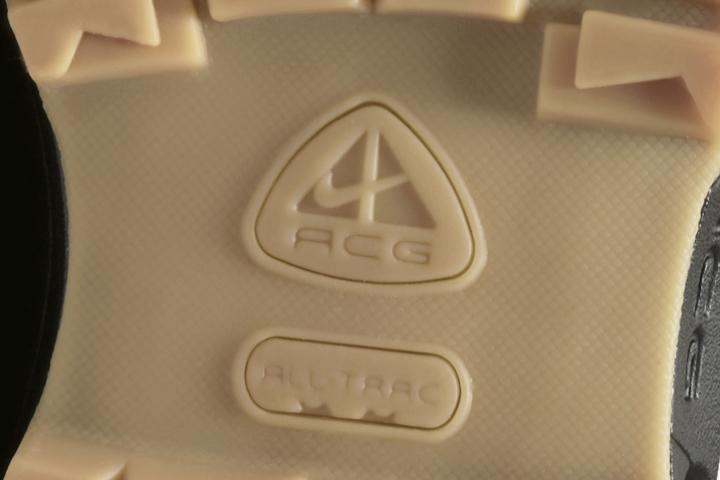 There are also way more affordable ones like the Nike Manoa and Nike Path Winter. Their combined prices are equivalent to a pair of special edition Goadome.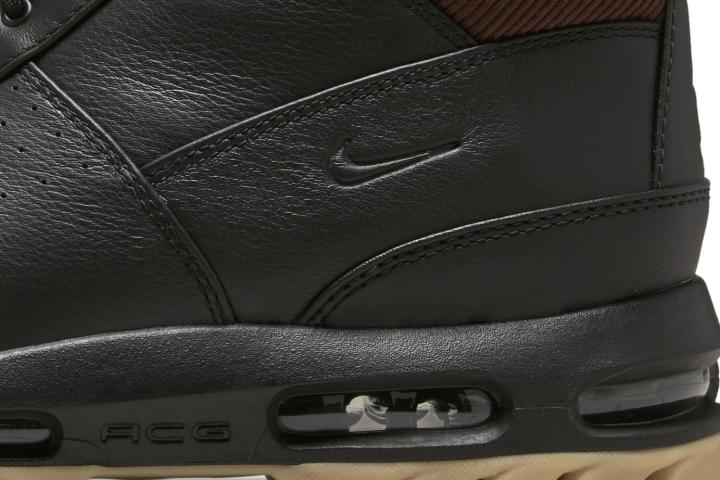 Air Max Goadome SE looks like a toned-down lumberjack shoe
If you're into boots, you shy away from the condescending style of tactical and workboot types, and prefer the chic and athletic-looking ones, you might find your perfect match among the Nike sneaker boots. The Air Max Goadome SE that belongs to the same squad is durable enough to use off the city and into the woods. But it isn't equipped for extremely rocky and marshy terrains, unlike the heavy-duty logger boots and hiking-oriented boots.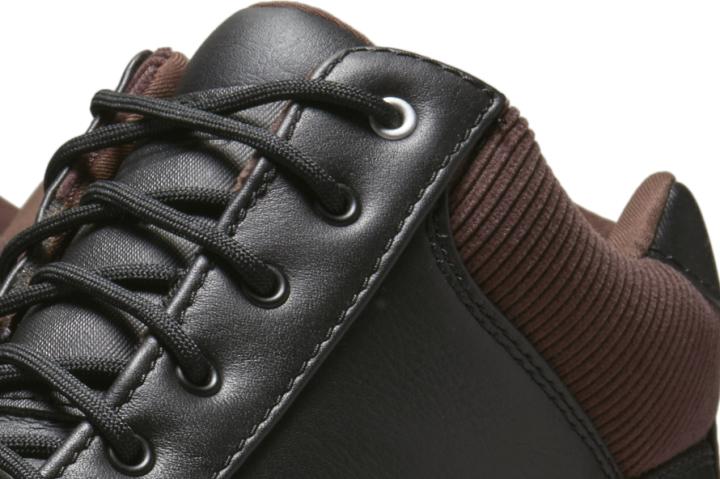 Ready for snowy and wet conditions
Its non-porous leather cover lets water trickle to the sides. Your feet won't be soaking wet. The waterproof coating lets wearers tackle their daily to-do list, whether it's a rainy or snowy week.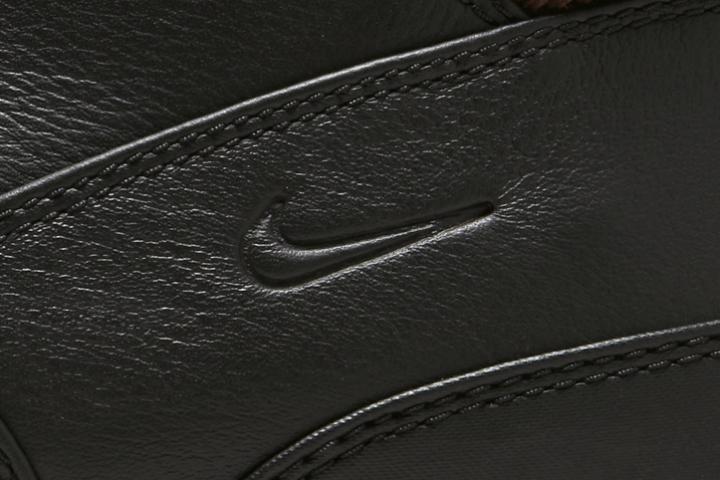 Wraps the feet comfortably
It shuts off snow and keeps the feet insulated, which makes them an excellent choice for the outdoors when working your way along aggressive tracks at below zero temperature. The thickly padded tongue and collar, either made of corduroy or buffalo plaid, swaddle the ankle for a snug and comfy fit. It's protective yet stylish.
Grips on rugged pathways
This special edition features a gummy sole with beastly lugs like the original pair. These are grippy enough, preventing slips on wet surfaces. Wearers enjoy using this on muddy, snowy, and uneven trails. But definitely, it isn't fitted for extreme hikes, unlike the true-blue Swoosh hiking shoes.
Air bladder buffers impact
Sneakerboot users appreciate the presence of the Air unit as it cushions the feet impressively. This updated version noticeably uses a black Nike Air bladder, compressed air integrated with the midsole, instead of the usual translucent type.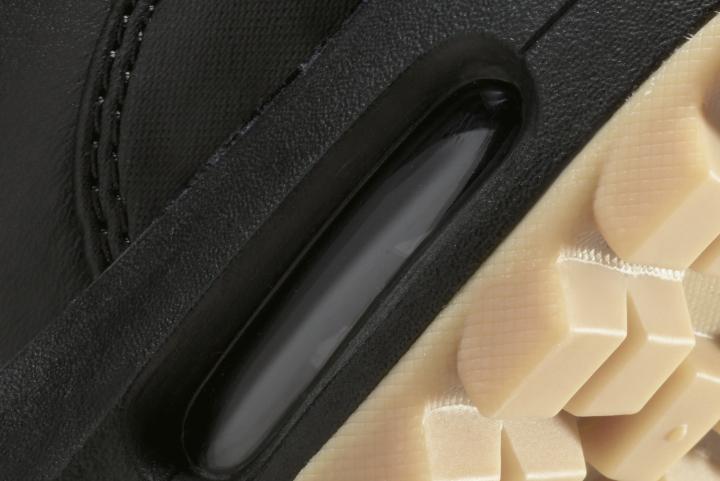 Well-made upper
Buyers are delighted that Nike used full-grain leather that isn't only ready for inclement weather but grabs an impressive look with its luxurious finish.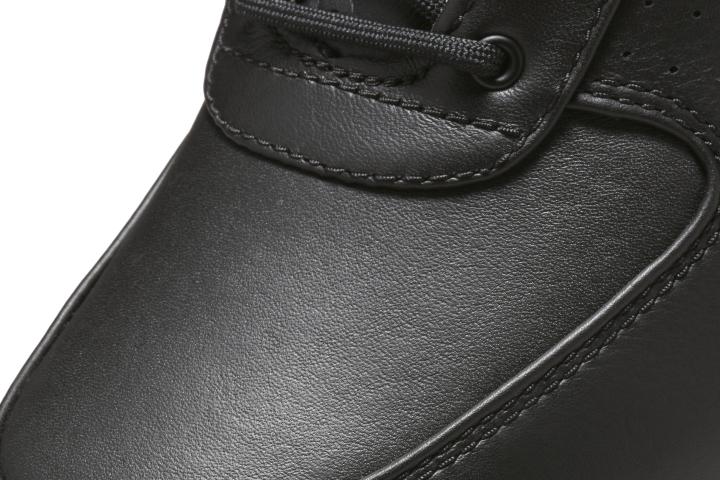 Not too loose or spacious
Goadome users find this shoe perfectly fitted. It doesn't constrict their movement.
Heavier than the typical high-top Nike kicks
This shoe's protective build, padded interior, and aggressive lugs add up to the overall weight, making it partly bulkier than many high-top Nike sneaks.