Dressed in premium materials, the Air Max 97 SE or Special Edition delivers classic running shoe performance with modern aesthetics. With premium leather material in the upper, this kick from Nike stands out, making wearers receive compliments and praises every chance they get. Its retro styling and subtle colorways are sweet cherries on top of this doozy treat.
Pros
Unique colorways
Comfy
Doozy special edition
A good runner
Lightweight cushioning
Striking looks
Nostalgic
Cons
Devoid of new tech
Somewhat expensive
Who should buy the Nike Air Max 97 SE
The premium design of the Nike Air Max 97 SE makes it a great addition to one's sneaker collection. It's the perfect sneaker for you if:
You like wearing cropped pants or track pants (men's).
Joggers and denim skirts are perennial in your wardrobe (women's).
You're someone who needs extra springiness in your step.
Shoes that stay true to their roots are your thing.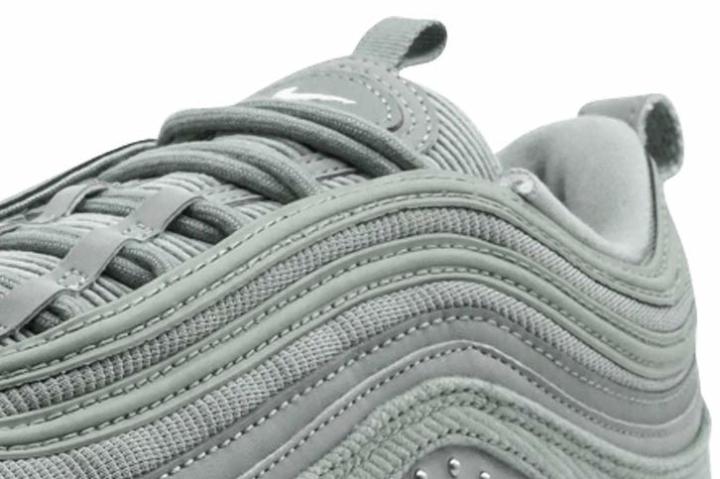 Who should not buy it
If you want something more future-proof, whose set of technologies is at the forefront, check out the Nike Air Max Plus. Also, if you find the Air Max 97 SE too pricey, visit our lineup of highly affordable sneakers.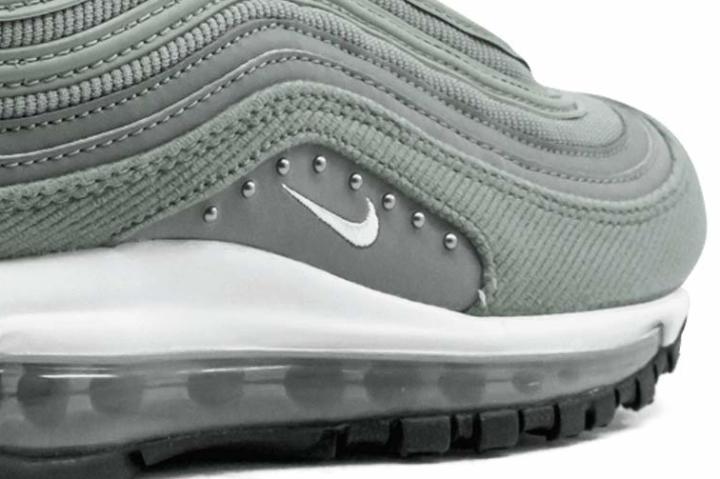 A mesmerizing interior
A majority of users say that it is incredibly comfortable.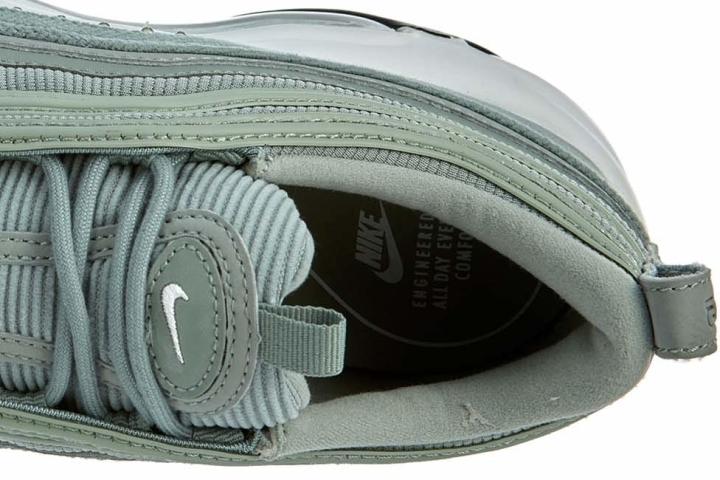 Boosting minus the heaviness
The full-length Air Max unit at the sole delivers consistent lightweight cushioning.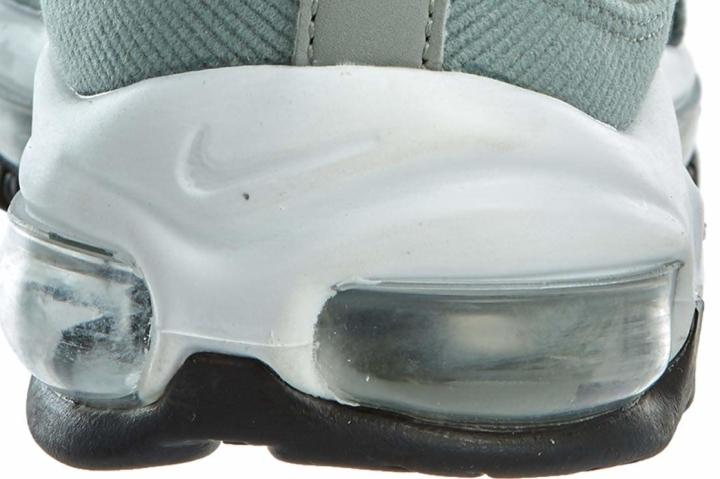 Nike Air Max 97 SE: Athletic at its core
Commenters describe this kick with "dope," "amazing," and "great shoes" in reference to the shoe's running performance.
Special in almost every way
This Special Edition shoe, with its looks, quality construction, and overall design, is a hit among numerous sneakerheads.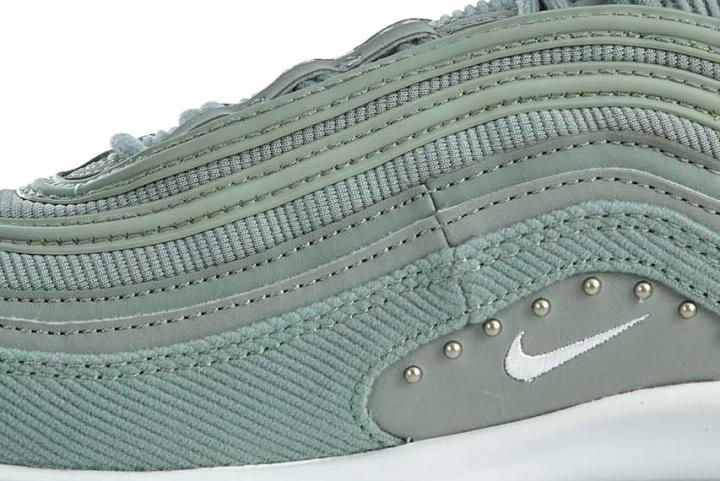 A double-edged throwback
The classic design of the Nike Air Max 97 SE evokes nostalgia. That said, the same vintage appeal also leaves the featured shoe with nothing new to offer tech-wise, which can be a deterrent for some.
The Air Max 97 SE's versatile style
Verified purchasers are impressed with the overall design of this shoe. One of them even said that it's fashionable enough to pair with just about any outfit.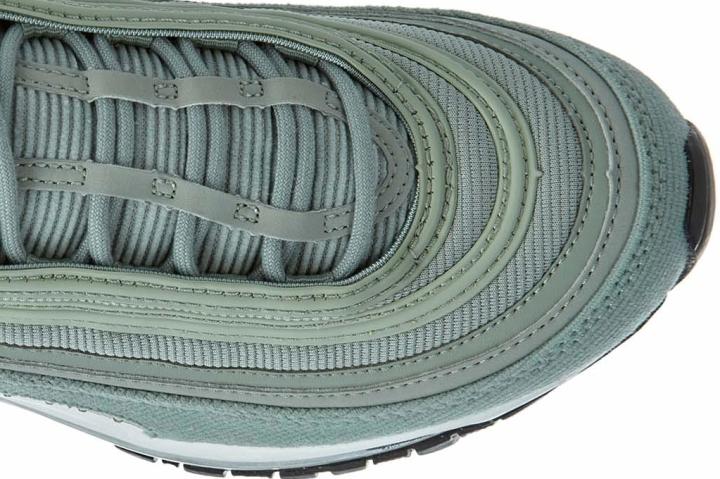 The Nike Air Max 97 SE in history
The Swoosh brand has been consistent in rolling out several dozens of air-cushioned shoes annually since the technology was introduced in 1977. The first Air Max shoe came out a decade later in 1987 as a running shoe. As its name implies, the Nike Air Max 97 was released in 1997 and was designed by Christian Tresser. Its design, especially the ripple-effect line patterns, was inspired by Japanese bullet trains and the metallic finish of mountain bikes. The main highlights of the model also included the hidden laces, which were seen as something new at that time.
The shoe became a hit among Italians more than among Americans. Because of this, designers like Dolce & Gabbana staged a fashion show in 1998 featuring the shoe in question. For a time, the popularity of the Air Max 97 slowly dropped after its release, with only a few re-issues through collaborations with Sony PlayStation, Shady Records, and True of San Francisco.
Several successful releases only prospered during the 20th anniversary of the Nike Air Max line, where the Nike Air Max 97 was featured in several collaborations with stellar designers like Off White's Virgil Abloh, Undefeated, Skepta, and many others.
Since then, many partnership designs, unique colorways, and retail collaborations have been offered to the public. The Nike Air Max 97 SE or Special Edition was released in 2018 in various special colorways and materials for men and women. The design celebrates the heritage running shoe's classic features by using premium leather, textiles, and other materials in special colorways.