If you're a true-blue Air Max collector or devoted to the '90s fashion, the Nike Air Max 96 II is calling you. While it's among the retro sneakers with a remastered build, it's the closest you can get from the Air Maxes that offers a dad shoe-like vibe. AM96 Round II is far from looking cheap as it offers unquestionable comfort and durability.
Pros
Super comfy
Spacious toe box
Reflective
Fascinating retro look
Encourages natural gait
Stylish chunky sole
Hugs the foot nicely
Spring- and summer-ready
Cons
Slightly expensive
Dirt lodges between layers
Firm cushioning
Who should buy the Nike Air
Max 96 II
Are you a diehard Air Max fan heading towards the chunky shoe lane? Nike's twice retroed Air Max 96 might give you the style satisfaction you're craving, especially if:
you love the retro '90s fashion
athletic look of a low-top padded collar
an admirer of the Air Max Plus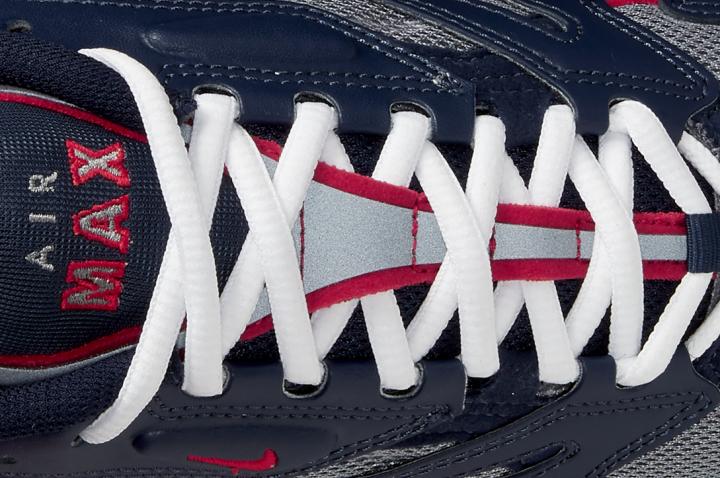 Who should NOT buy it
For a bouncier and comfier ride, jump into the Air Monarch IV. It will be a perfect match if you're into dad shoes. If you love the Air bubble layout peaking out from the midsole but are not a fan of the synthetic panels, try taking the Air Max 95 route. The layering of leather and fabric appears cleaner and sleeker than the busy, easy to get dirty layering on the AM 96 II.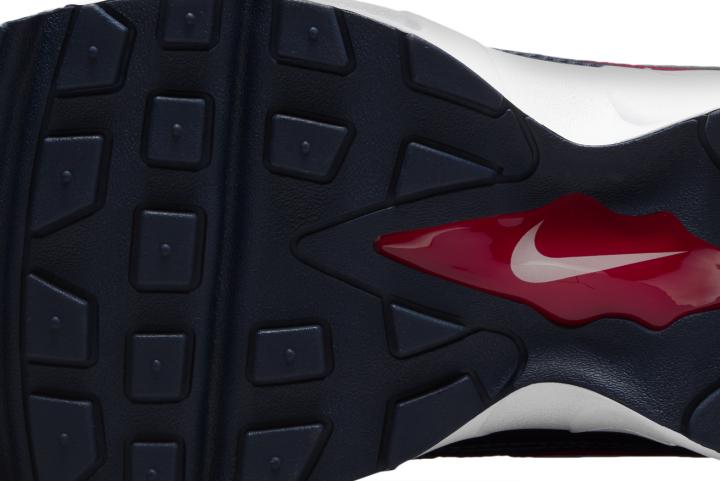 Flaunts an authentic '90s spirit
From the original Sergio Lozano design, the Air Max 96 received its first retro spin with the Air Max 96 II XX, dropped in 2016 on the shoe's 20th anniversary. Nike remastered the shoe by replacing its underside with the Nike Air Max Plus' sole.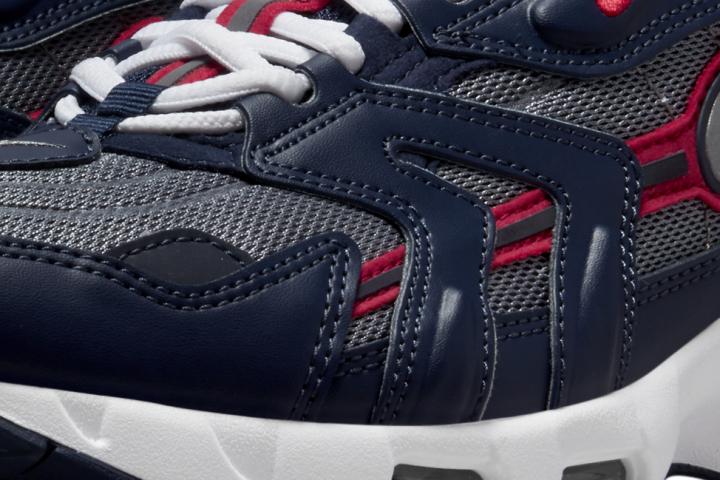 It makes you stomp and deliver a bold statement
The underrated Lozano masterpiece gets another retrospective makeover. This time with a noticeably bulkier heel but slimmer air bubble.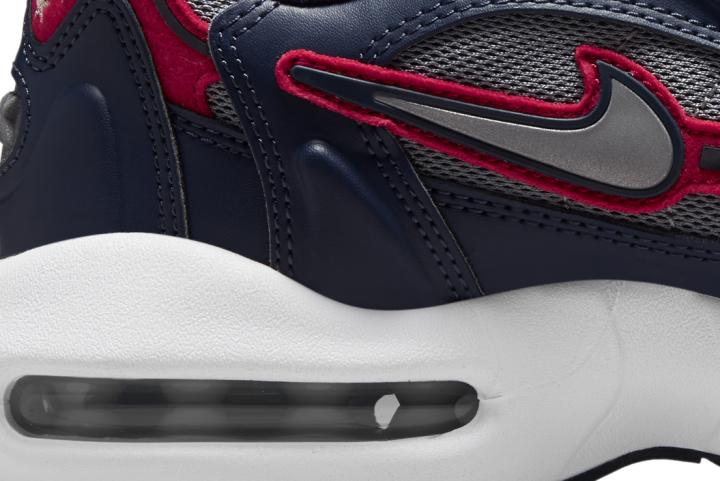 Retro-style colorways
It has a modified upper that incorporates mesh against a series of flashy white synthetic leather overlays for upbeat styling. The design is close to the newer breeds like the Vapormax Plus and Air Vapormax EVO.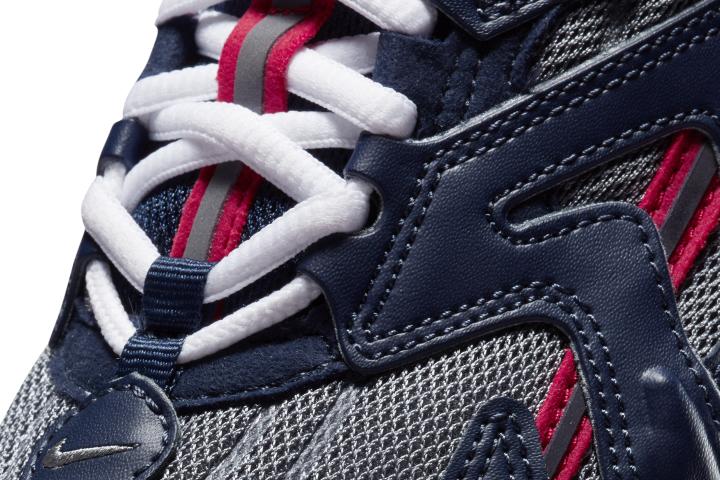 Aside from the OG Goldenrod, which is an addition to the bed of yellow sneakers on the market, this shoe is also available in Comet Red. Both colorways mirror the era of oversized shirts (and pants!), loose-fitting shirts, and bombastic graphics, no less, the 1990s.
It's comfy and bouncy
Its Air cushioning fused into the heel and forefoot may not be pillowy, but it delivers shock absorption and optimum comfort. Hardcore Air Max fans label it as "super comfortable."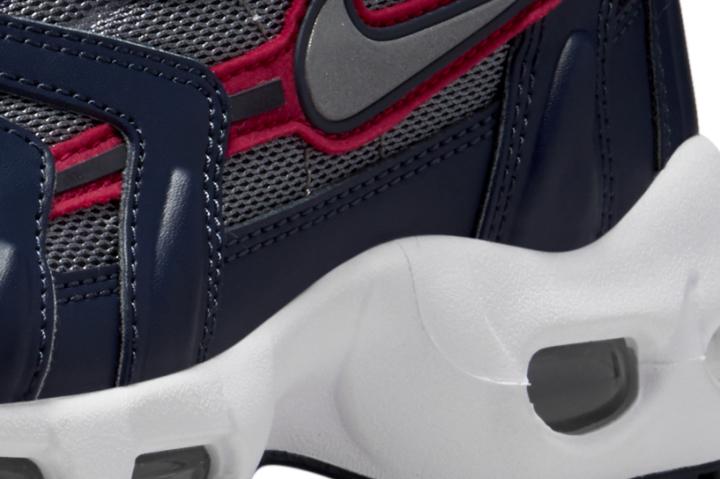 Adequate toe box space
No squishing of toes in this shoe. Sneaker buffs say there's sufficient space for the toes to splay at the forefoot.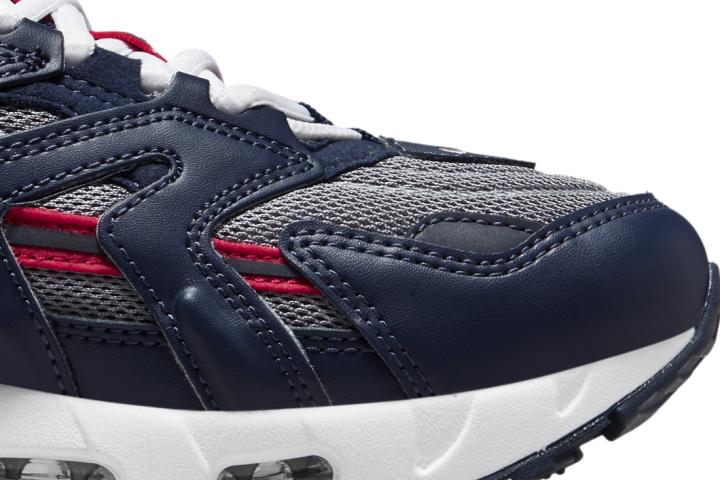 It's visible at night
Hits of reflective 3M strips around the shoe make it appealing for sneakerheads. This sneaker is a "head-turner even at night."

A stylish choice for spring and summer
It's one of the chunky shoes with a busy design, ironically giving out a disarming charm. Wearers love rocking this with athletic shorts and crew socks, joggers, jeans, and a lot more.

Looking back at the Air Max 96 II's beginnings
Nike Air Max 96 II is a running shoe by origin that belongs to the celebrated Nike Air Max lineage. Its design is a spinoff of the Air Max 95 running shoe with a visible Air unit on the heel and forefoot. Let's go deeper into its origin and backtrack a bit.
Nike changed the running world's landscape when it introduced its NASA-inspired Nike Air as a bouncy cushioning component for running shoes. Since its launch of the Air Max 1 in 1987, boasting the innovative Air bubble, Nike's obsession with this technology grew through the constant release of new styles.
Some of them, such as the Air Max 90, Air Max 180, Air Max 93, Air Max 95, and Air Max 97, have headlined Nike running shoes and remain among the highly sought retro sneaker releases today.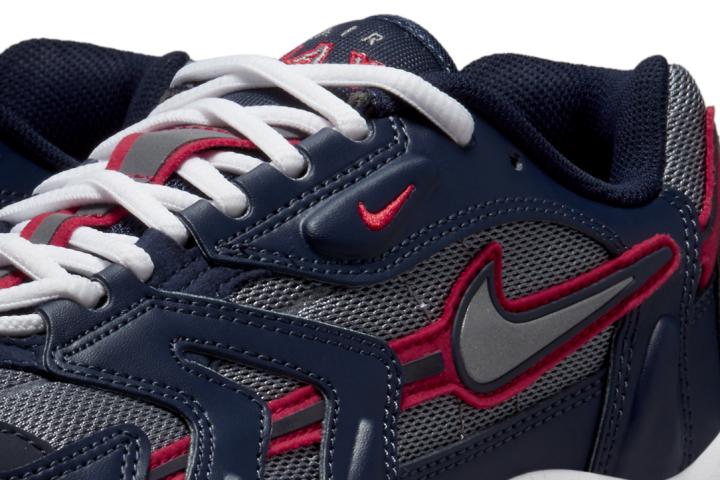 However, some of them didn't create much steam when launched. One of these shoes is the Air Max 96, which was overshadowed by two groundbreaking shoes that came before and after it. These are the AM95 kicks designed with stylish gradient waves and the AM97 that boasts its visible full-length Air. AM96 adopted the same sole design as its predecessor but had a cage-like overlay inspired by ocean waves. That didn't create many ripples.
On its 20th anniversary, AM 96 returned, much lighter and more stylish. Rebranded as Nike Air Max 96 II, the revamped style is made with premium, durable, and comfy makeup. Since its drop, the number of colorways continues to grow for the Air Max 96 II. The once-underrated shoe is getting the audience it deserves, a mix of sneakerheads, diehard Air Max fans, and sneaker enthusiasts.