Even after two decades, the Nike Air Max 95 continues to live up to its reputation and remains a crowd-pleaser. The Nike Air Max 95 SE pleased sneakerheads with its visually attractive silhouette. Sporty and stylish, this version is noticed all the more for its top-grade leather upper accented by iridescent detailing.
Pros
Comfortable footbed
Stylish
Premium materials
Attractive luminous detailing
Looks as good as in photos
Unique colorways
Versatile design
Worth every penny
Cons
Not for wide feet
Some colorways are limited
Who should buy the Nike Air Max 95 SE
The Nike Air Max 95 SE is a solid choice if:
A shoe that could pair well with various outfits is what you are looking for.
You love wearing sneakers with offbeat colorways.
A sneaker stylish enough to draw the admiration of onlookers is what you prefer.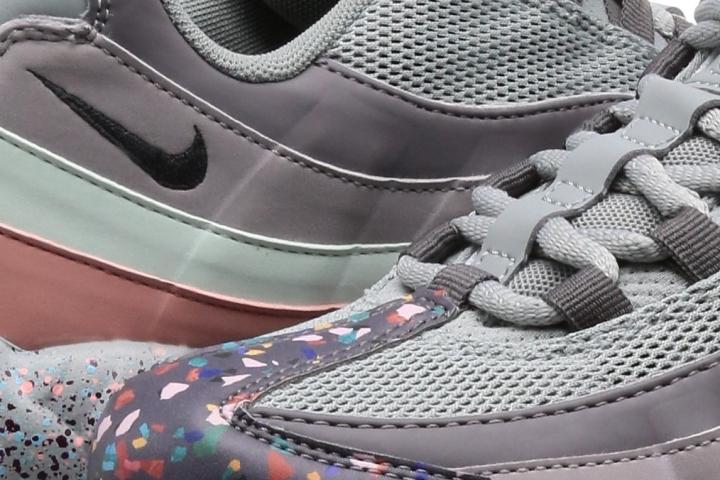 Who should not buy the Nike Air Max 95 SE
The Nike Air Max 95 SE may not be ideal for wearers who have a wide foot profile. The Air Max 96 II might fit the bill. Also, those who aren't into wearing shoes with a chunky facade may want to have a look at the Nike Waffle Trainer 2.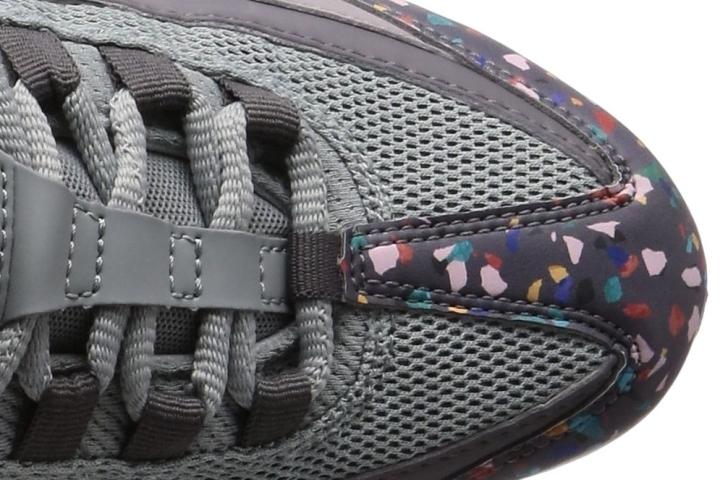 Comfy underfoot experience
The majority of the reviewers have confirmed that the Nike Air Max 95 SE is a comfortable sneaker.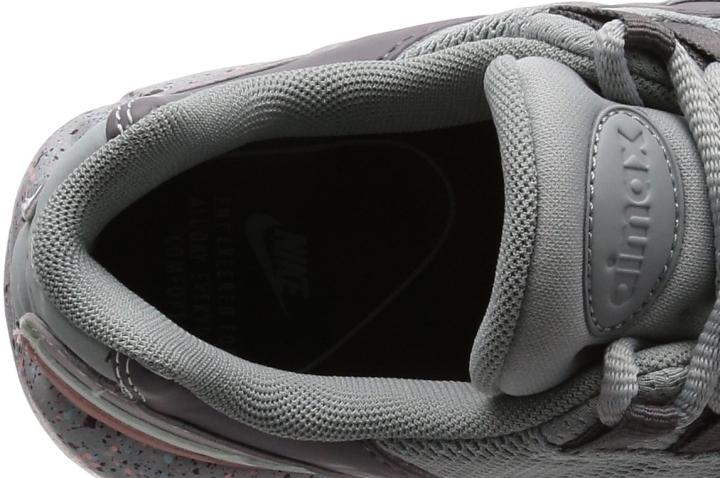 A worthwhile investment
It is among the Nike Air Max sneakers with quality materials, according to several owners. That said, satisfied wearers have revealed that this shoe is worth the money despite its expensive price tag.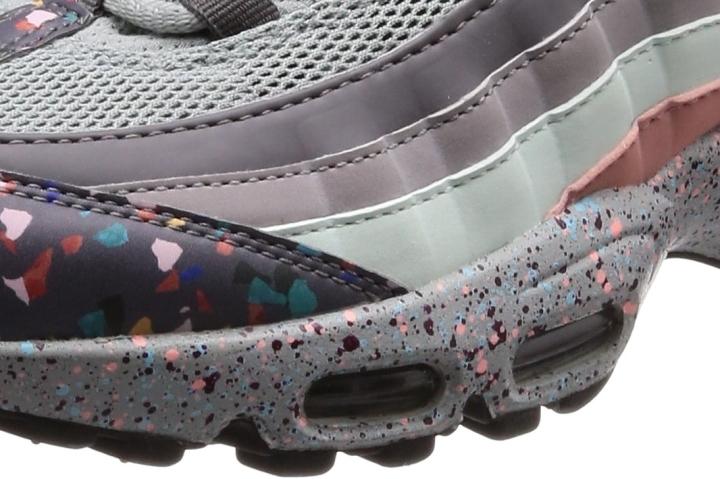 The unchanging appearance of the Air Max 95 SE
Based on a few sneaker fans, this shoe also offers a consistent appearance when viewed in person or online.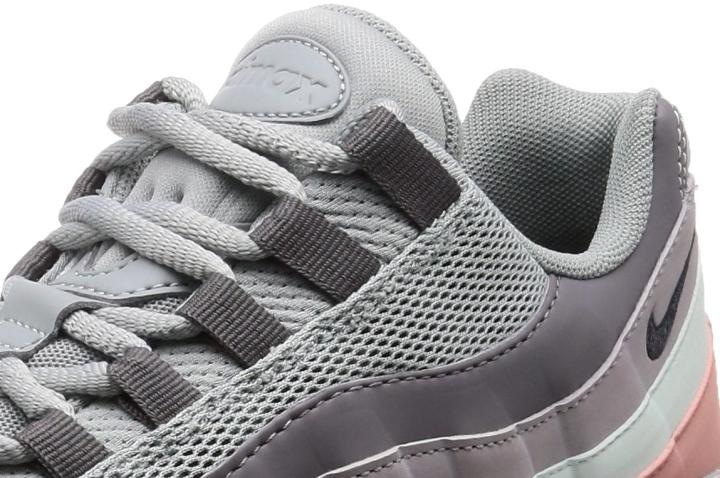 Compliment magnet
This sneaker gets heaps of compliments for its beautiful and stylish silhouette. Moreover, the iridescent detailing of this sneaker, which changes color when viewed from different angles, has added contrast to the low-top Air Max 95 SE's silhouette making the shoe more attractive, according to many users. The rippled rope laces also add a premium look to the shoe.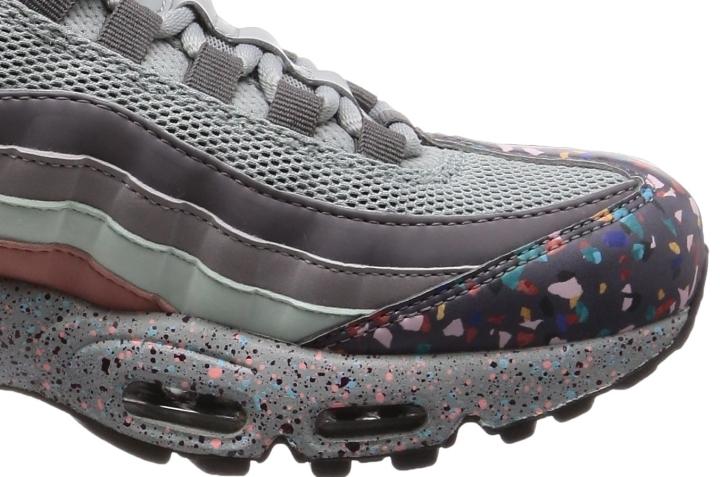 Mix and match champ
Some reported that the Air Max 95 SE has paired well with a variety of outfits. That said, wearers could steal the limelight from any event with this low-top sneaker. This Nike sneaker is available in different cool and unique colorways like red stardust/washed teal, white/platinum ice, and black/anthracite. All hues look good with a pair of jeans, leggings, sweats, and even capri pants.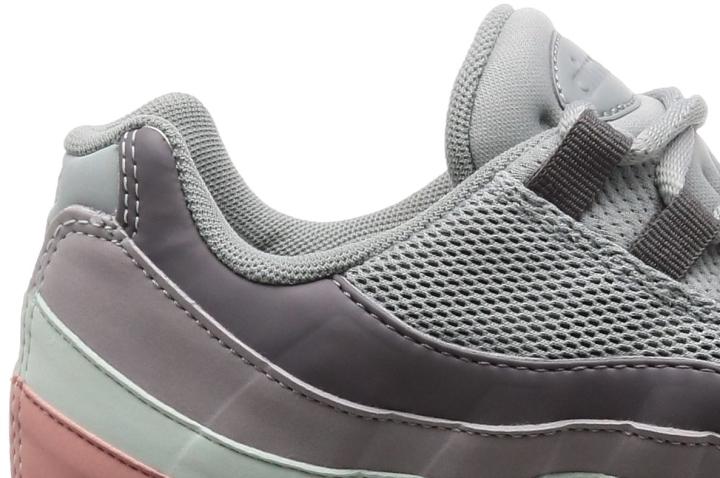 Notable
features
Its chunky, rugged-looking sole is also an eye-catcher. Infused with a visible Air unit in the heel and forefoot, as well as a deeply-grooved rubber outsole with a Waffle pattern, this casual shoe delivers not only even impact cushioning, but also a natural range of motion and multidirectional traction.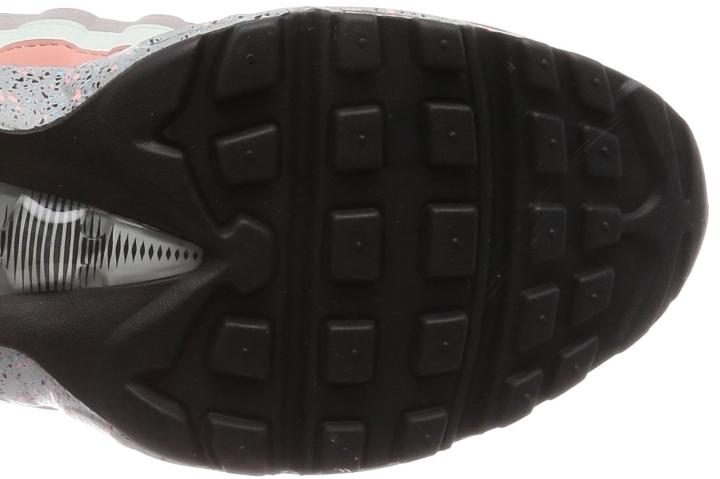 Nike Air Max 95 SE
History
The year 1978 highlighted one of Nike's most momentous achievements, the discovery of the Air-Sole technology. Considered revolutionary, this never-before-seen cushioning system was distinguished for its increased shock-absorbing properties. Soon after, this groundbreaking find instigated the rise of the Air Max series, a collection of footwear renowned for its visible Air unit.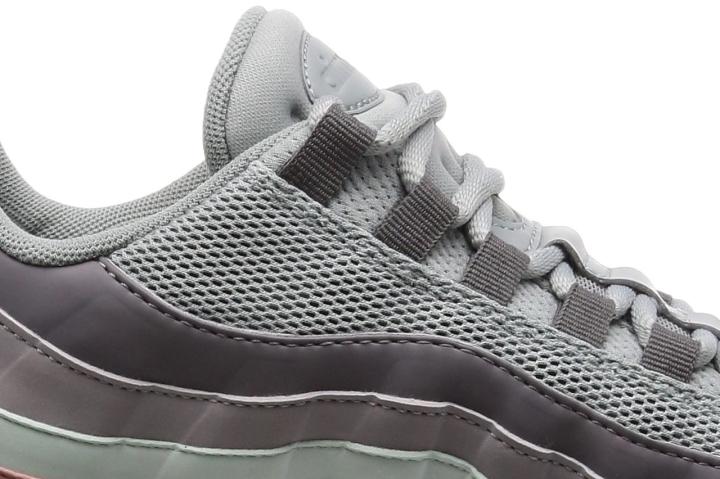 Fast forward to the year 1995, a creative team, led by industrial designer Sergio Lozano, was given the privilege of designing the next Air Max model. Aiming to regain the attention of running enthusiasts and sneaker fanatics alike, they pushed their limits to fuse performance with unique styling.
The product was the Air Max 95. It strutted a silhouette that defied the norm set by the brand for running shoes during that time. Inspired by the human body's intricate construction, its paneled upper was likened to the muscle fibers. Its unique lacing system resembled the ribs, the mesh represented the skin and the aggressive midsole was shaped like the spine.
Aside from its unconventional design, this model became more controversial due to its out-of-the-ordinary features. These include the black midsole, the unconcealed Air bubble in the forefoot as well as its gray hue, an unpopular color during that time. Given all its questionable characteristics, the Air Max 95 stood its ground and, later on, gained the recognition it deserved.
This runner which soon transformed into a lifestyle shoe is now one of Nike's most coveted sneakers. Desired by both athletes as well as the popular culture, its iconic status remains. To date, over one hundred colorways have been released. Numerous variations have also been introduced, the Nike Air Max 95 SE included.
The Nike Air Max 95 SE, a women's exclusive lifestyle shoe crafted with color-changing material made its debut in Spring 2017. It kept the predecessor's look intact. This version, however, looks bolder with the addition of the iridescent detailing. Dropped without much notice, it managed to gain supporters and increase in popularity.
Additional
info
The nylon lace-up closure with rope laces can be adjusted to achieve a lockdown fit.
The red stardust pair features a gum outsole while the white colorway is equipped with a translucent, icy outsole.
For enhanced comfort, the Air Max 95 SE's tongue and collar are padded. Its interior is also lined with textile.