Would you resist a sneaker that isn't only eye-pleasing and comfy but durable and adaptable to wet and snowy surfaces too? Air Max 90 Surplus ticks all of the boxes while delivering a touch of ruggedness. It's an everyday sneaker pickup that's fitted for light outdoor adventures too. You might have to shell out a bit more than the usual Air Max sneakers, as this enduring shoe doesn't come cheap.
Pros
Grippy
Weatherproof
Ready for the outdoors
Rock-solid
Comfortable
Stylish
Breathable
Who should buy the Nike Air Max 90 Surplus
The Nike Air Max 90 Surplus is an absolute buy for:
those who want a weatherproof kick
sneaker enthusiasts who want a tough and rugged shoe
those who love to tackle outdoor adventures
Nike fans who want a tough shoe that can withstand harsh elements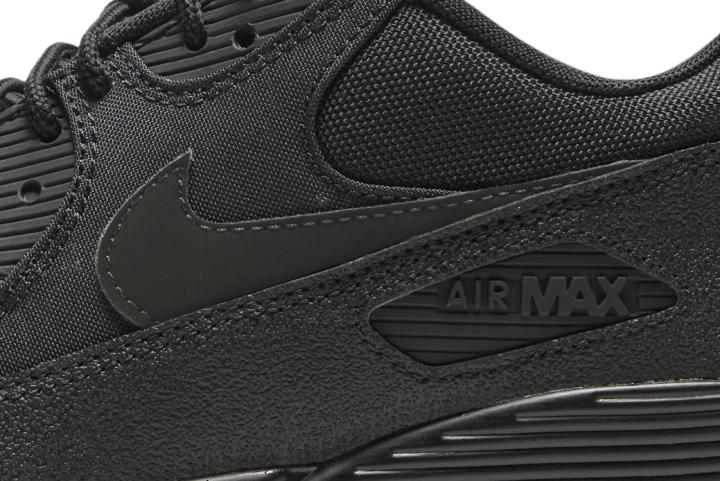 Who should NOT buy it
Don't get the Air Max 90 Surplus if you want waterproof shoes. Its weatherproofed upper is not foolproof when it comes to keeping water out.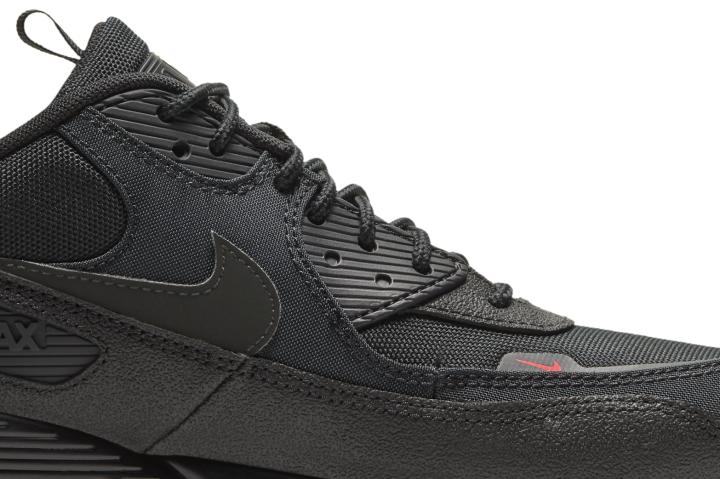 And if you want a featherlight sneaker, you can write this off too.
Digs into the ground
Many Nike Air Max 90 Surplus wearers affirm that the trail-looking lugs dig into the snow. It minimizes slippage and offers stable footing.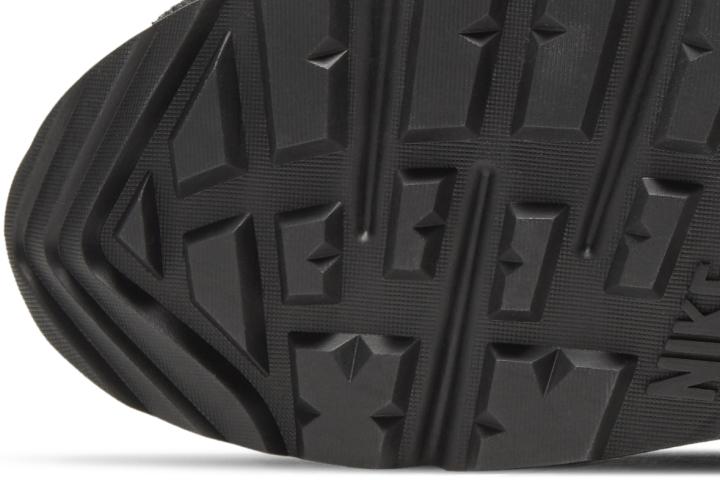 According to them, the larger lugs "grips better" in contrast to the waffle tread on the previous models.
Whatever the weather, take the Nike AM 90 Surplus
Sneaker buyers brag about its strength to "survive in wet and cold conditions" due to its windproofing and liquid-resistant capabilities.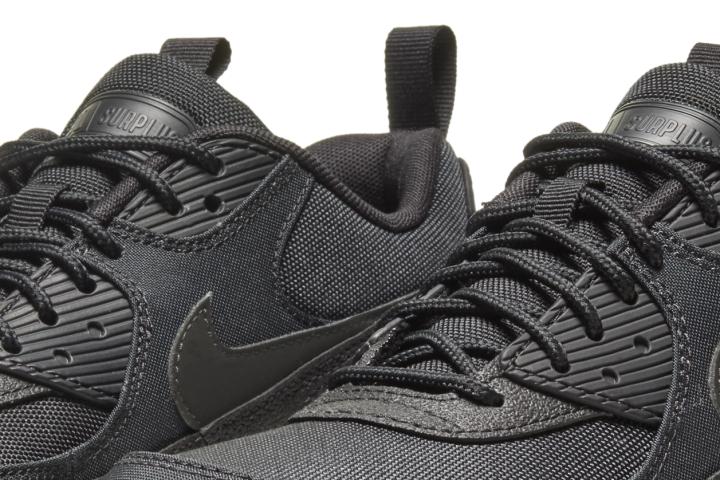 It has a Cordura nylon fabric — a non-porous and water-resistant textile — that takes up a large portion of the upper. Water beads up and trickles down, so it doesn't get absorbed by the shoe.
On top of this, its tactical mudguard can repel water.
Your friend for the outdoors
Unlike other Air Max 90 varieties, this tough one is useful for camping and walks on partially rugged surfaces.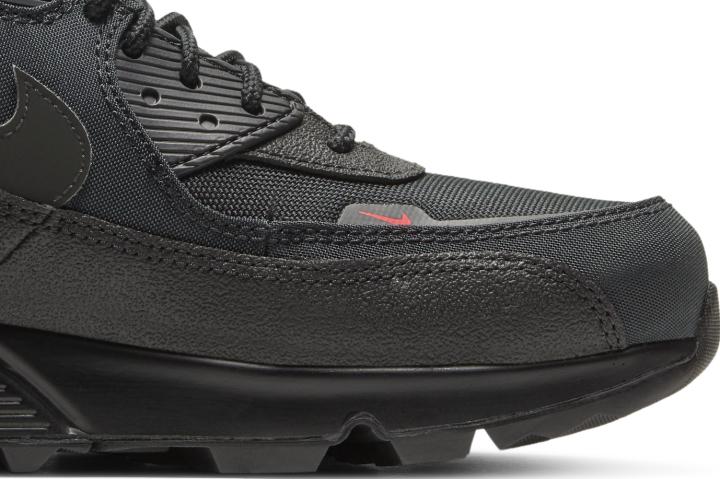 Ready for the roughest conditions
Its toe cap and outer edges are reinforced with a material that doesn't wear off quickly. With its muscles, numerous say that the AM 90 is a "tough one," given its hard-bitten overlays and tough-wear plasticky accents.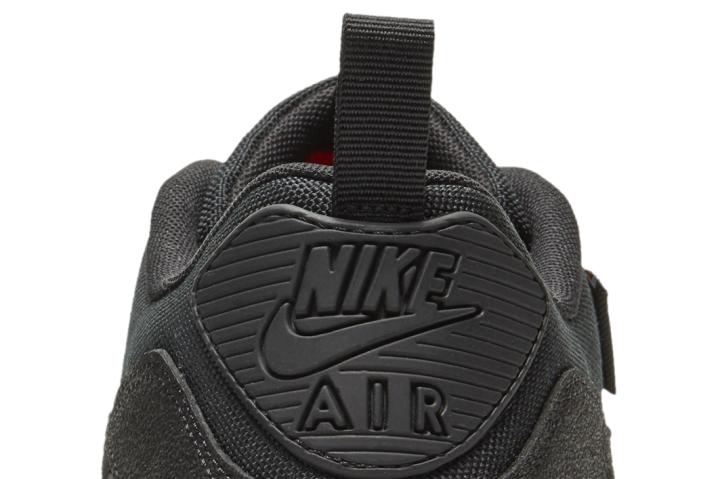 This military-style, workwear-inspired kick adds up to Nike's retro lineup that's wearable under light rains, snowy, and rugged terrains.
The Nike Air Max 90 Surplus loves the feet!
The shoe's midsole foam is very cushy while its Air unit provides a responsive and shock-absorbing ride.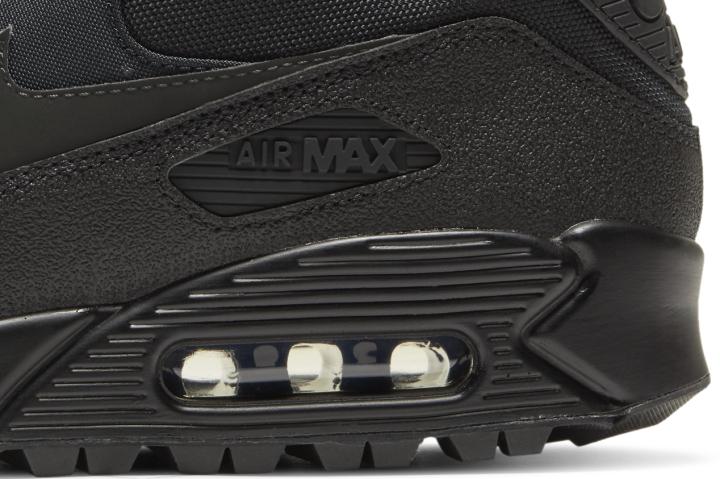 They do their jobs so well; there are NO reports of sore feet.
Tough-lookin' stunner
Even though it appears like a safety shoe, many wearers find this "chic" and wearable with street-style outfits.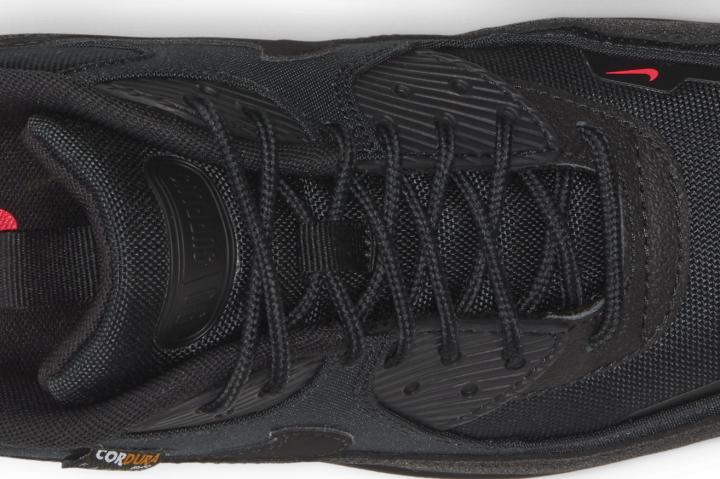 It comes in earth colors, which you can pair up with outdoor, athletic, and casual wear. The Desert Camo colorway comes as a cheaper alternative to the Off White spinoff.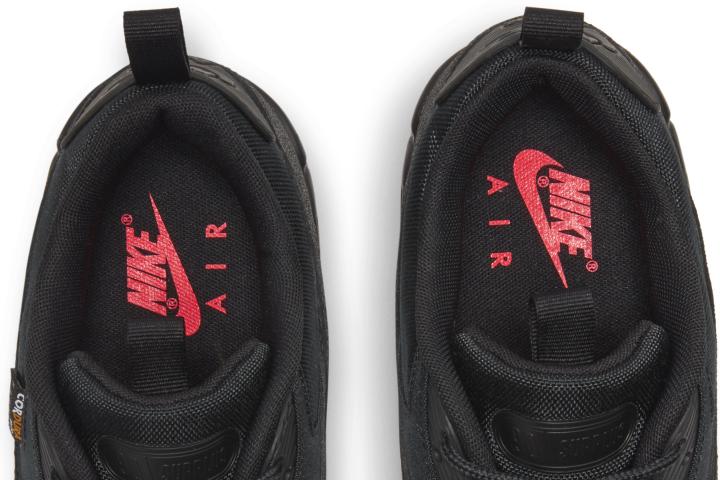 Not your typical weatherproofed sneaker
It doesn't make their feet steam after a few walking miles.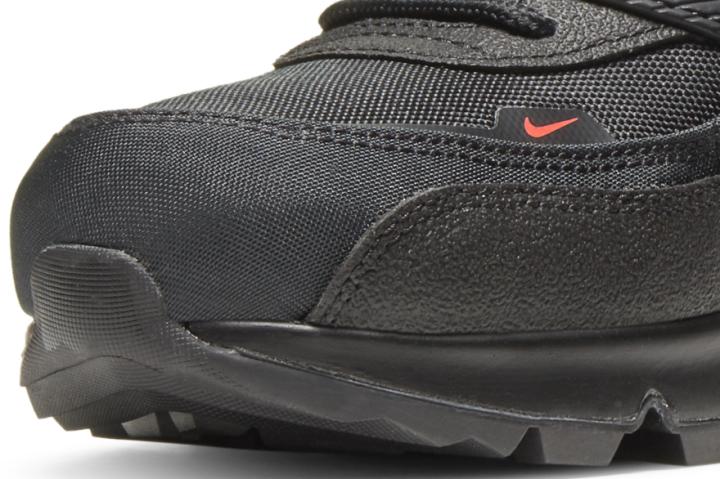 Easy on the wrinkles
Wear testers express that it creases across the forefoot after a few uses.