If you're in for a "walk on air" experience, the Nike Air Max 2090 EOI gives you that and more. It's packed with the best attributes of the Air Max 90, Air Max BW, and Air Max 180 with retro-meets-modern spin. While it's trendy and cool, this kick can be a little heavy on the pocket.
Pros
Lasting comfort
Lightweight
Easy-to-clean
Attractive colors
Stylish
Cons
Roomy toe section
Heel rubbing issues
Who should buy the Nike Air Max 2090 EOI
The Nike Air Max 2090 EOI is might suit you well if:
You are looking for a sneaker that offers comfort from sunrise to sundown.
You are after a shoe that takes less time and effort to clean to keep up with your busy lifestyle.
A fashion-forward shoe that pairs well with everyday street clothing.
You love wearing sneakers with a thickset silhouette and construction.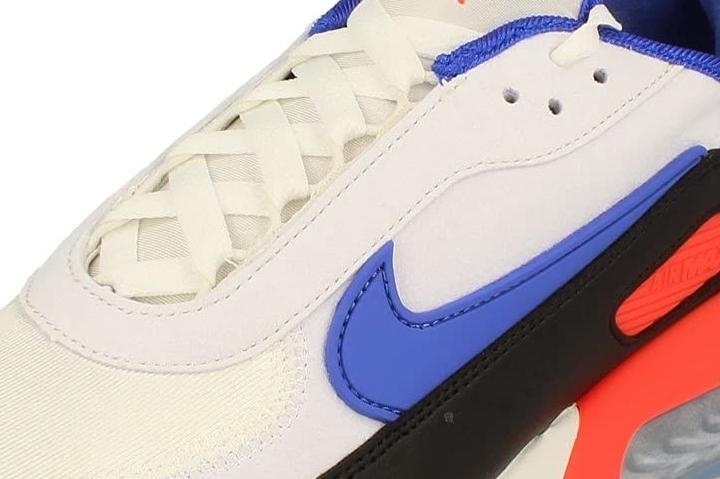 Who should not buy the Nike Air Max 2090 EOI
Sneaker enthusiasts looking for a shoe that offers a painless experience will find this Nike pair lacking in that department. This sneaker can be a little tough at the back of the foot. Also, narrow-footed wearers might find the Air Max 2090 too spacious for them. Users need to wear a pair of socks as the shoe could feel wobbly around the toes. That said, they can have a look at other Nike Air Max sneaker collections and find a pair that suits them best.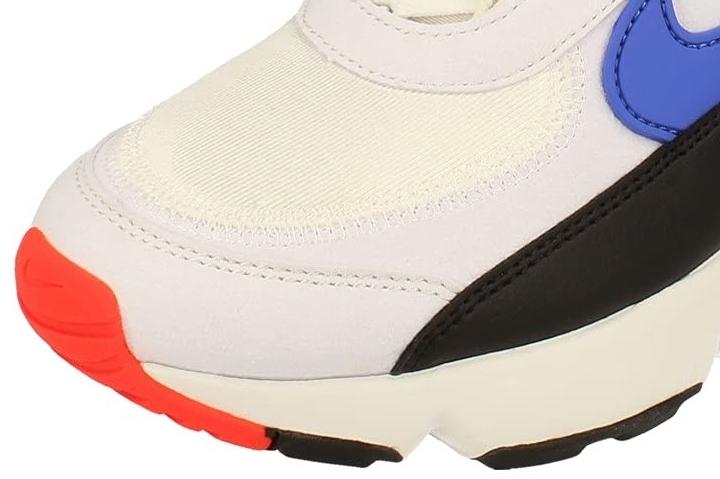 The sustained comfort of the Nike Air Max 2090 EOI
Nike Air Max 2090 EOI users love wearing this all day. It's one of the comfiest among Swoosh Air shoes.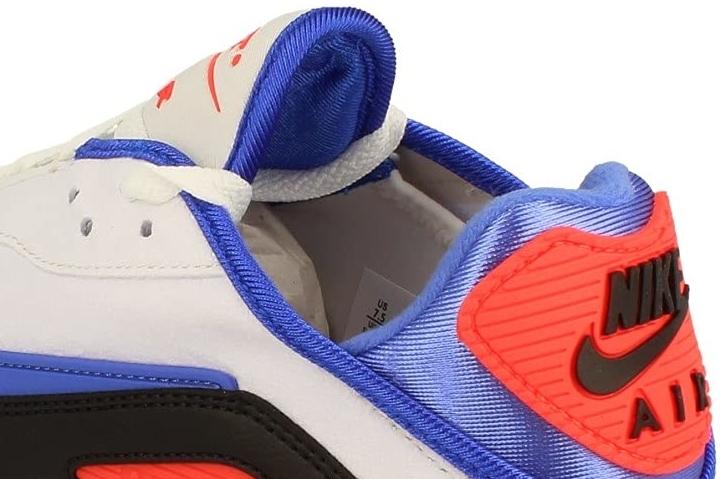 Lightness overjoy
The lightweight nature of this Nike shoe pleased wearers as it doesn't feel heavy at all.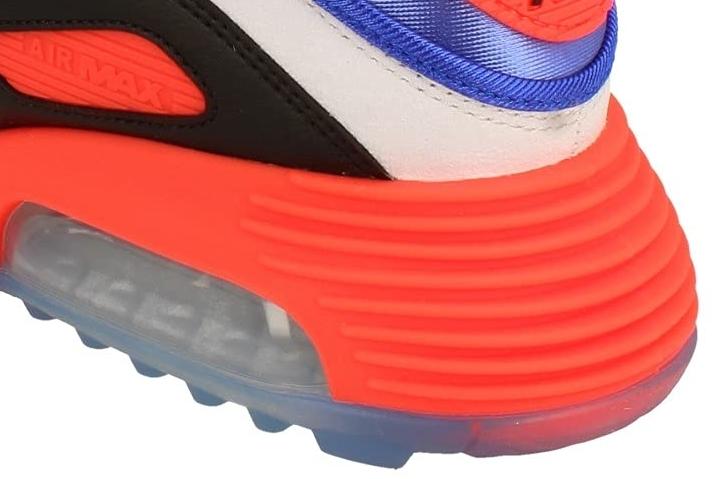 Easy-to-maintain
Wearers attest that they didn't have a hard time tidying up this shoe.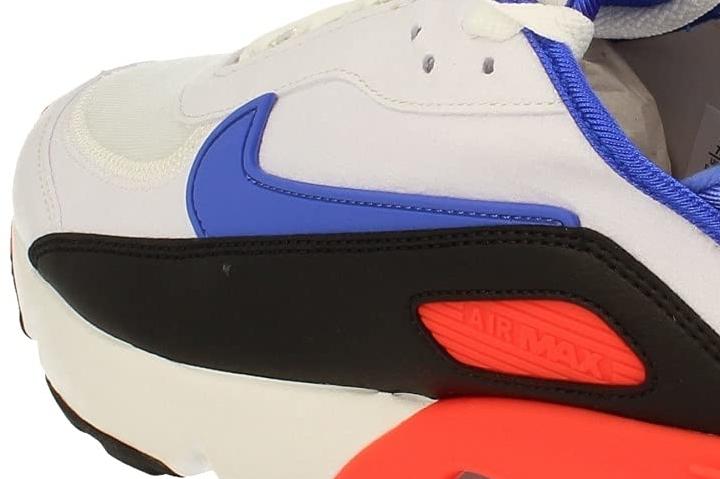 Appealing colorways
Urbanists find the pop of colors on this shoe aesthetically pleasing.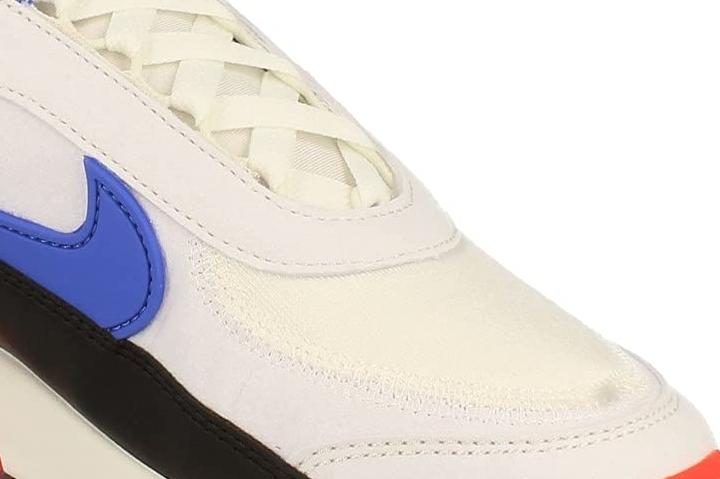 For the fashionable
Like most Nike chunky shoes, this one "adds oomph" to simple streetwear clothes.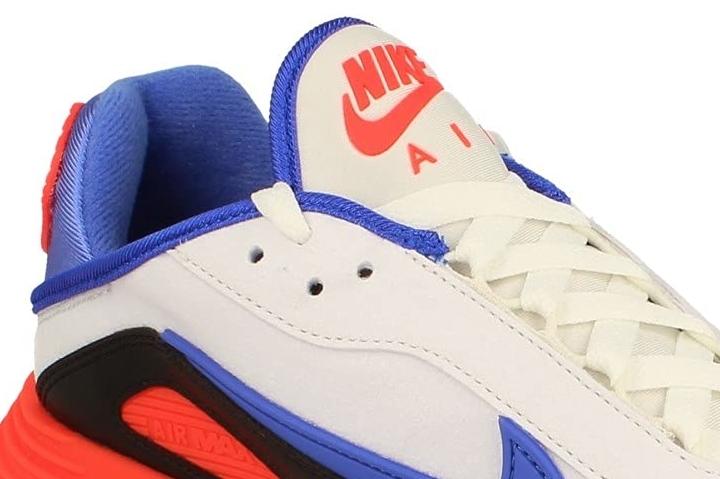 Nike Air Max 2090 EOI: An Air Max 90 makeover
Nike recrafts its Air Max 90, a cultural Swoosh running icon from its Air Max family that remains relevant today. Resurfacing as a streetwear staple in a vibrant blend of colors is the Air Max 2090 EOI.
This shoe offers a sense of nostalgia, especially among runners and hip-hop communities who embraced this style during the '90s. It keeps some of the distinct features of the original pair. At the same time, it receives some modern retooling and improvements.
These elements akin to AM90's flagship DNA include the multiple lace ports, trademark waffle sole, stitched overlays, and plasticky lace hole accents. Nike EOI or Evolution of Icons sneakers are comeback silhouettes that pay tribute to a specific timeline within this Oregon-based brand's historic Air Max collection.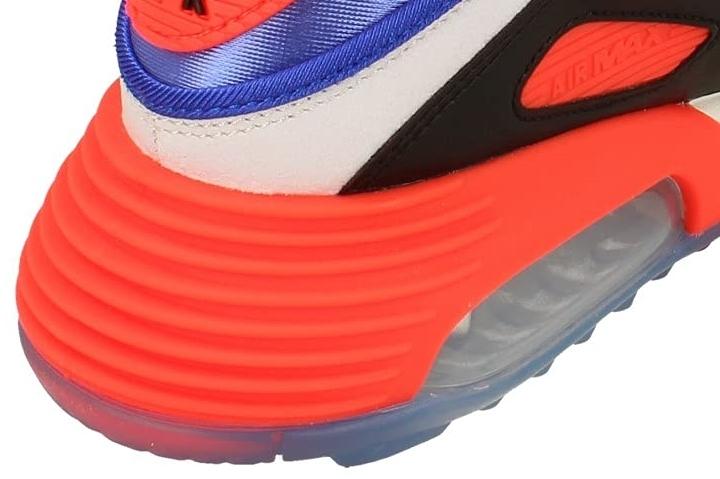 Takeaways of the AM2090 EOI
Other than the popular Infrared, it's dressed in a burst of colors that create a vibrant spin to your usual streetwear garb.
Though it falls under Nike's chunky sneaker choices, its protruded heel isn't as broad and bulky as the bubble on the Nike Air Max 720. The Air bladder is encased in a 360-degree ribbed rubber for an athleisure, sporty vibe.
Springy Air cushioning on the rearfoot and foam under the forefoot for softer strides
Its padded heel delivers added comfort.
Retooled waffle outsole with large grooves for flexibility