Packed with all the features one could expect from an Air Max shoe, the Nike Air Max 180 manages to stand out with a minimalistic aesthetic. It also has a revolutionary 180-degree visible Air sole. This running-inspired shoe is made for comfortable casual wearing. It has a simple, straightforward appearance, along with a lightweight design that wearers admire.
Pros
Comfortable fit

Well-cushioned
Lightweight
True to size
Ideal for summer seasons
Sturdy
Compliment magnet
Cons
Requires regular cleaning
Not for flat feet
Who should buy the
Nike Air Max 180
The Nike Air Max 180 might is a solid choice if:
A sneaker that hugs your feet comfortably is what you are after.
You prefer a shoe light enough to deliver a less tiring experience.
You are looking for a shoe that draws the admiration of people with its appealing design.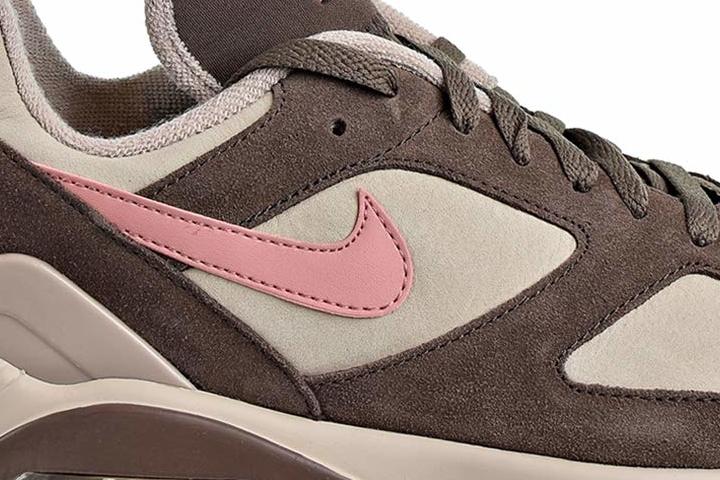 Who should not buy the Nike Air Max 180
Busy folks might have to look past this low-top sneaker as it may require them to clean it regularly. It has been reported that its upper tends to get dirty quickly. That said, the Nike Air Max 90 might suit them well. Furthermore, flat-footed sneakerheads may have to consider something else. They are better off with the Air Max Axis.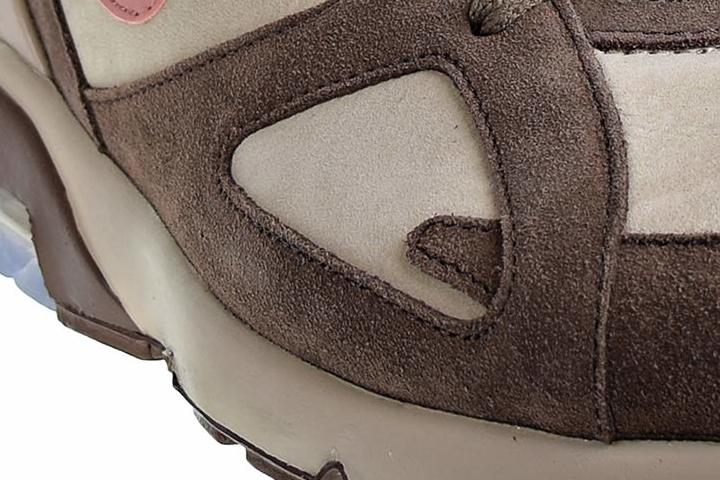 The cozy fit of the Nike
Air Max 180
According to a lot of wearers, the Nike Air Max 180 fits true to size. Most reviewers also agree that the Nike Air Max 180 fits comfortably. It is even mentioned that this shoe is more comfortable than the Air Max 1 and the Air Max 90.
Superb breathability
It looks great, it breathes even better. Many sneakerheads have commented on breathability with no reports of sweaty feet, even in hot summer days.
Not for flat feet
The somewhat thick arch padding of this shoe is ideal for wearers with flat feet as observed by a few owners.
Praiseworthy lightness
This Nike pair has a structured low-top collar that provides unhampered ankle movement. An upper made up of synthetic leather and textile offers sturdy support for the foot as well as its foam midsole. Despite the combination of materials this sneaker utilized, testers praised the shoe for its lightweight nature.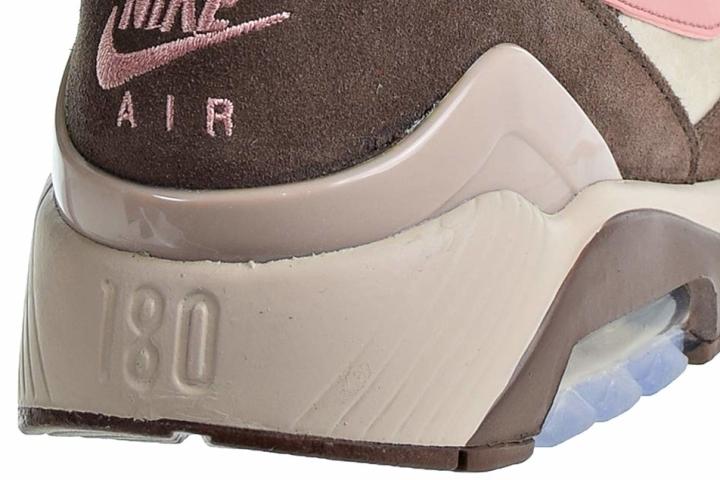 Built to last
There are rubber accents on the forefoot and heel that offer durability and traction. That said, many buyers lauded the ability of this Air Max pair to last a long time.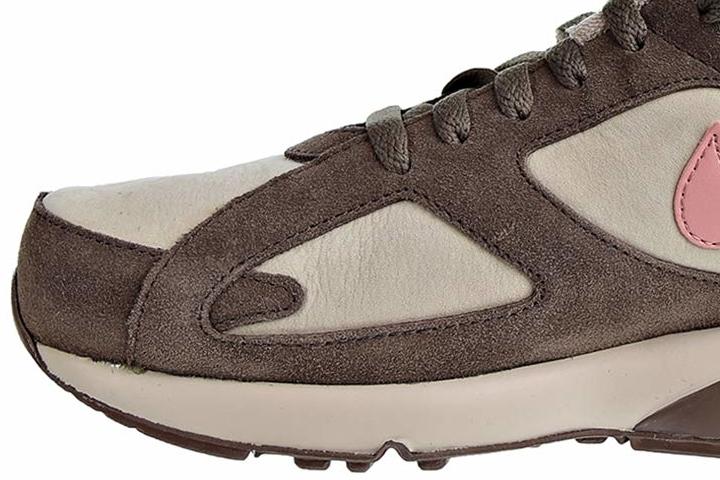 Not for busy folks
It has been reported that the Nike Air Max 180's fabric and mesh material on its upper tends to get dirty quickly. That said, the shoe might need some regular cleaning.
Detailed design overview of Nike Air Max 180
A retro-inspired shoe, the Nike Air Max 180 is a modernized sneaker that also takes into account the classic appeal of the series. Its air unit on the sole was 50% larger than other Air Max shoes when it was released, hence the name. This 180-degree rotation view has resulted in a partly transparent design on the outsole. Pops of color are seen on the shoe to create a stylish contrast to the white aesthetic.
Nike branding is on the heel counter and the tongue, while the Swoosh is characteristically found on the side of the shoe. Additionally, the 180 labels are embossed on the heel tab. To finish off the look, the white midsole and black outsole create a neat appeal. It also has a color-blocked outsole in continuation of the design along with the midsole.
With its old-school vibe, the Air Max 180 brightens up any outfit. It has a simple, predominantly white appearance that is complemented by a few colorful details that make it an interesting, head-turning shoe. Wearers even received compliments from onlookers while wearing this shoe.
Also, this sneaker is versatile enough to fit any kind of get-up. Straight pants for both men and women, with or without pin rolls, are enough to show off the vivid, stylish appeal of these shoes. It could also be worn with visible socks to accentuate its retro spirit. White socks would fit the look perfectly.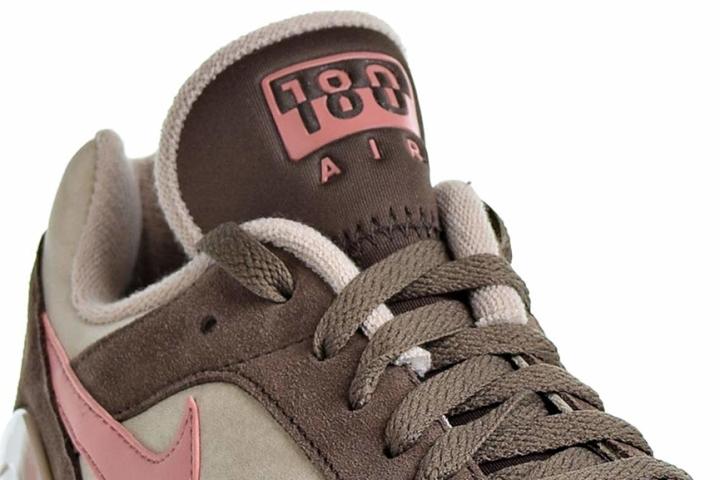 The Nike Air Max 180 History
Nike, the world's leading sneaker giant, began as Blue Ribbon Sports in 1964. It was founded by former track athlete Phil Knight and Bill Bowerman, his coach. At first, the company sold Onitsuka Tiger shoes out of the trunk of Knight's car at track meets. After several years, the business was eventually renamed Nike, after the winged goddess of victory, and the brand finally started producing its own shoe line.
In 1987, Nike launched what would become the Air Max line, spearheaded by notable designer Tinker Hatfield. It began as an experiment in cushion improvement, ultimately paving the way for an iconic shoe series that is still receiving a lot of attention today. Starting with the Air Max 1, the first shoe to display Nike's unique air cushioning unit, the company has come a long way when it comes to updating and improving the Air Max lineup.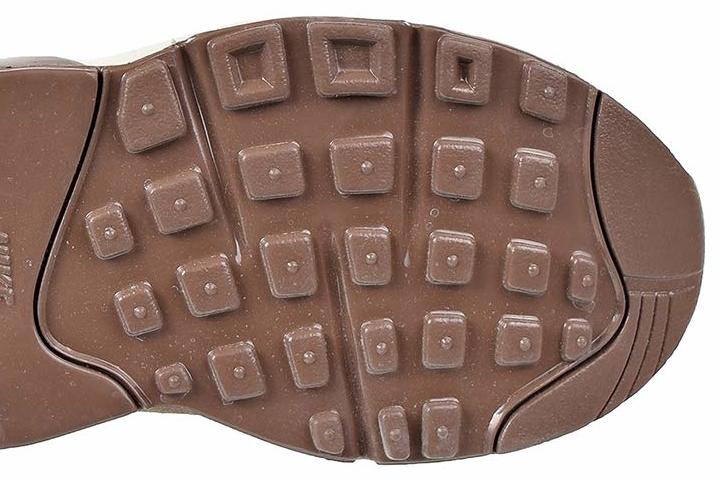 Each Air shoe is made with touches of modern design elements, including advanced technology that offers many benefits to the wearer. Just as the first Air Max shoe was pioneering, the models that would follow would keep the legacy going with a variety of fresh designs and features. The Air Max 180 is one version of the series that manages to maintain a simple appearance while balancing it out with all the right essentials.
It's the first shoe to showcase the visible Air cushioning unit in a 180-degree view. This was achieved by bonding the urethane outsole to the cushioning unit, with the added benefits of supreme comfort and shock absorption.
It would be the first time that Nike Air would hit the streets in the literal sense. First released in 1991, it has since been re-released as a retro favorite.