Paying tribute to the legacy of one of its iconic silhouettes, Nike launched an elevated version of the Air Force 1. The Nike Air Force 1 07 Mid LV8 is a premium quality sneaker that boasts an iconic style and excellent functionality. It has features that provide ample hold, support, and style without surrendering all-day comfort. The only thing that would turn shoppers away from this shoe is its price.
Pros
Durable
Customizable
Good fit
Breathable
Sufficient grip
Cons
Slightly expensive
Heavier than expected
Who should buy Nike Air Force 1 07 Mid LV8
The Nike Air Force 1 07 Mid LV8 has a classical basketball silhouette and is the ideal sneaker if you are looking for:
stylish pair that elevates everyday casual style
sneaker with grid-top stitching, and excellent support that exhibits remarkable style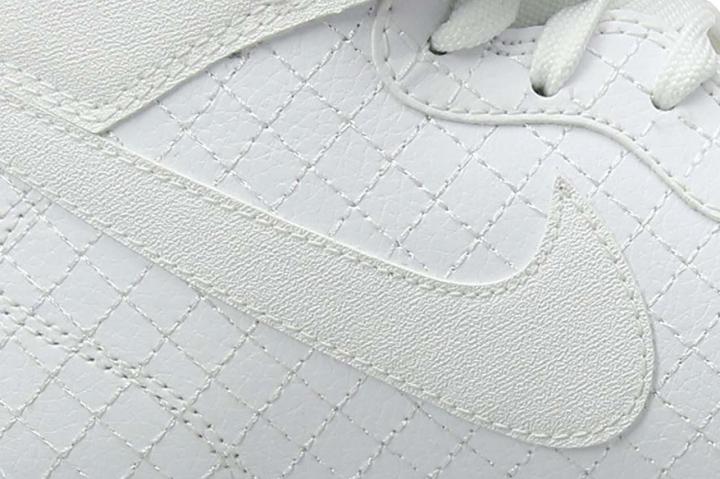 Luxurious comfort of Nike Air Force 1 07 Mid LV8
The premium leather upper of this model is durable and comfy.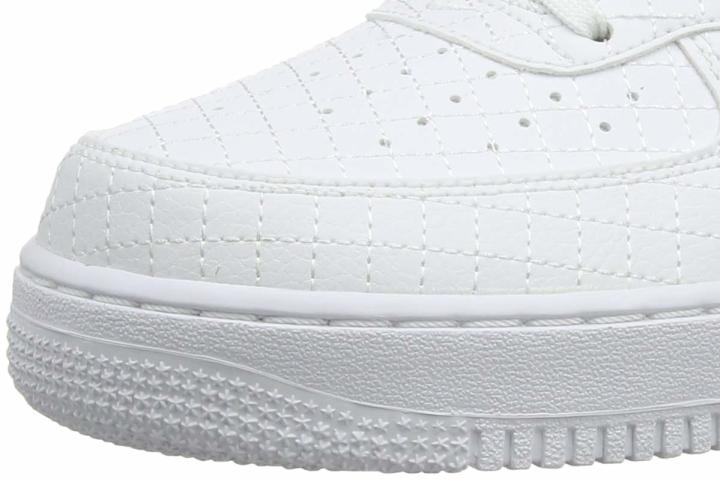 Supportive Nike Air Force 1 07 Mid LV8
This mid-cut version, which also has a very prominent strap gives excellent hold and support.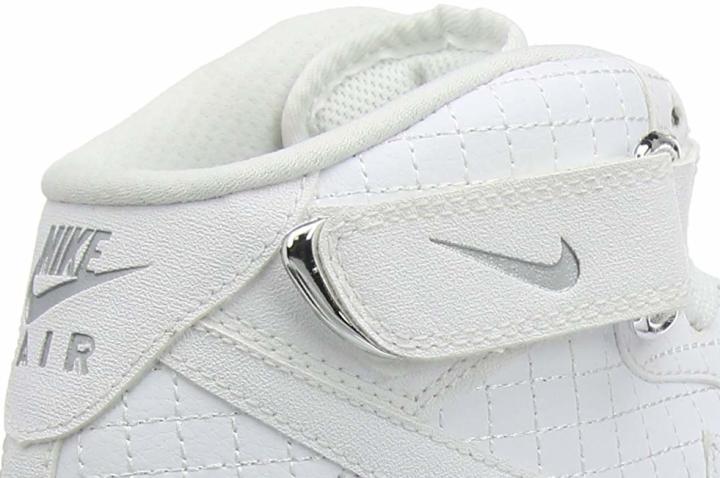 Breathable Nike Air Force 1 07 Mid LV8
Breathability is provided by the perforations in the upper.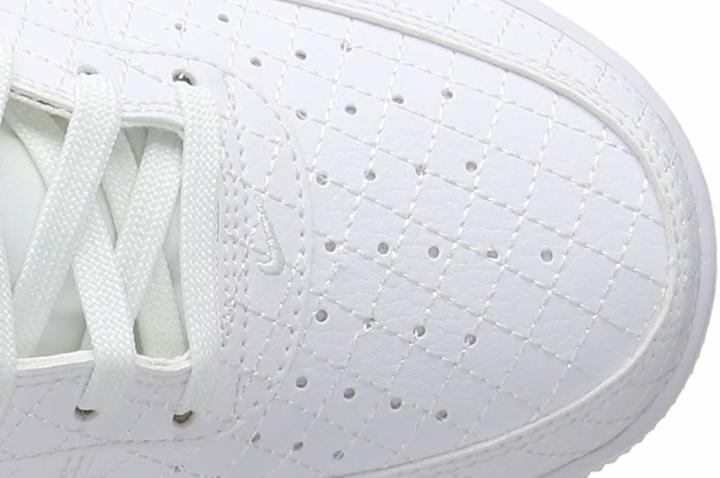 Nike Air Force 1 07 Mid LV8 is great on every surface
The pivot point on its rubber outsole provides traction and grip on various surfaces.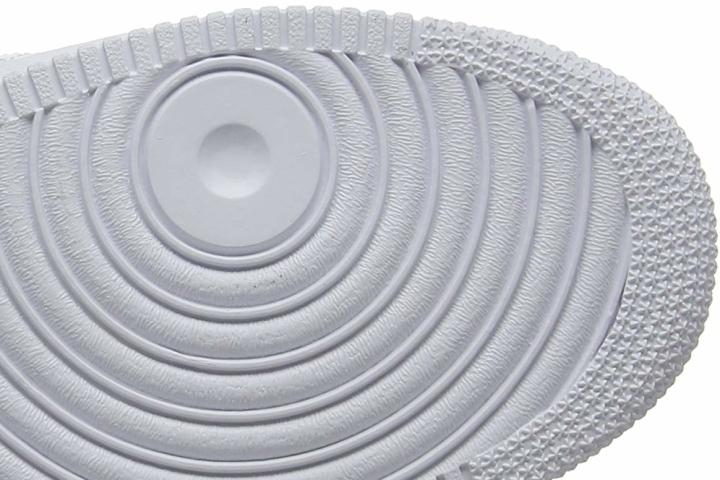 History of Nike Air Force 1 07 Mid LV8
Nike Air Force 1 07 Mid LV8 comes from a shoe that has withstood the test of time. The original 1982 model took its name from the call sign of the airplane that transports typically the President of the United States. It is one of the best-selling shoes to date. By the year 2005, 12 million pairs of the AF1 were sold.
When the Air Force 1 was conceptualized, Nike was a neophyte in the basketball shoe industry.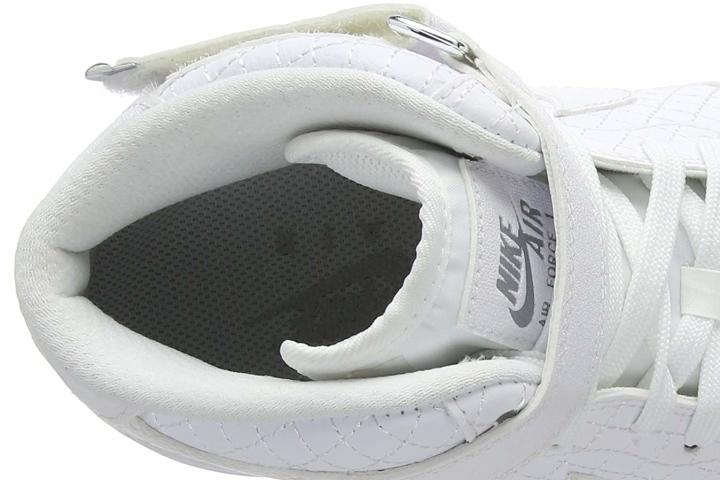 True to its basketball calling Bruce Kilgore, one of the Swoosh's most popular designers, went with circular outsole traction as opposed to the typical herringbone traction which is a common feature of basketball shoes at the time.
The Nike Air Force 1 07 LV8 displays the revamped look of its ancestor added with the thicker midsole and bouncier cushioning. The brand transformed its upper with a plushier look by using premium leather, suede, or textile inserted with ample padding and cushioning for day-long use.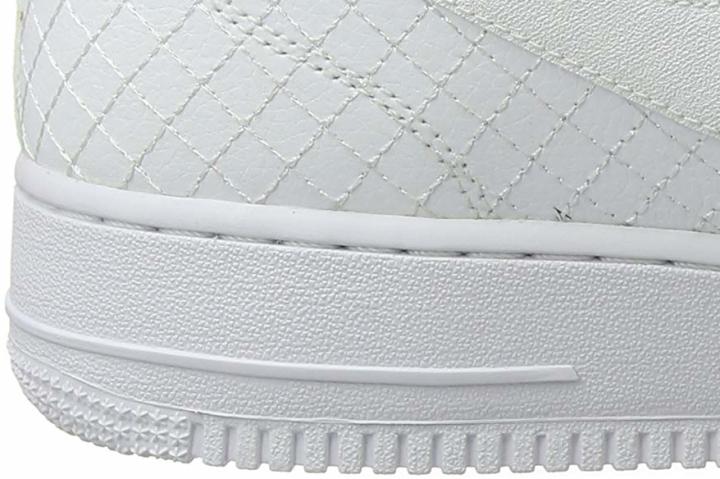 Meanwhile, the high-top AF1 version called the Air Force 1 07 Hi LV8 has a premium leather upper with the ankle strap, top-stitching, a classic AF1 lacing, rubber outsole with a circular pattern, and a discernible thick midsole.