The Newton Gravity V is a lightweight neutral trainer. It weighs 230g and has a 3mm heel-to-toe drop.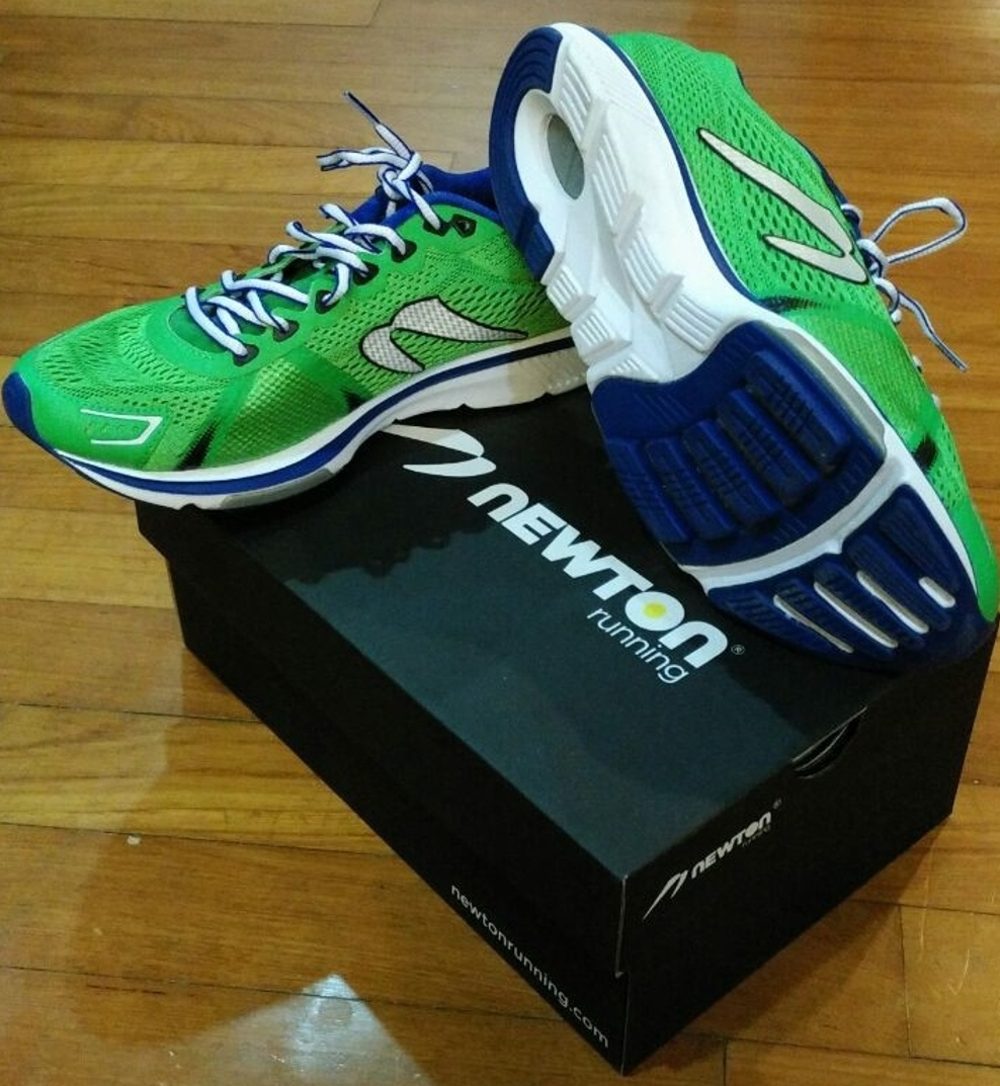 Upper & Fit
The upper is excellently constructed. It consists of a lightweight, seamless engineered breathable mesh. I found the mesh to be ever so slightly abrasive. However, I tried a barefoot 5km in this shoe and I did not encounter any hotspots.
The upper also features a 4-way stretch mesh metatarsal panels. This is without doubt my favourite part of the upper, possibly the best feature of any upper of any shoe that I have tested.
The stretch panels allowed my toes to splay nicely without constricting any area of the forefoot. I greatly enjoyed the soft and stretchable feeling of these panels.
The upper also comes with a heel lace lock system which allows lockdown of one's heel, preventing any shifting within the shoe. Another feature is the reinforced eyelets. This ensures that the eyelets are resistant to tearing. This greatly enhances the durability of the shoe.
A heel counter is also present, providing additional rearfoot stability and creates a better form and fit for your heel.
Midsole Technology
The midsole is made up of High rebound EVA foam and "Action/Reaction™ Technology".
Newton claims that this "Action/Reaction Technology creates a responsive, trampoline-like cushioning system that provides quicker bounce-back and loses less energy than a traditional foam-core running shoe."
This technology is present in both the heel and more noticeably in the forefoot. The lugs in the forefoot utilize P.O.P 1 technology, delivering Newton's most responsive, performance ride.
When walking, the lugs felt awkward and clunky but this feeling vanished when I started running. The ride was extremely unique and enjoyable, especially when I picked up the speed.
The Newton Gravity V feature a lower heel to toe drop of 3mm to put one in a position to run "most naturally". This feature encourages a mid-forefoot strike. I landed on my midfoot more often, thanks to the guidance of the prominent lugs and the low-drop of the shoe.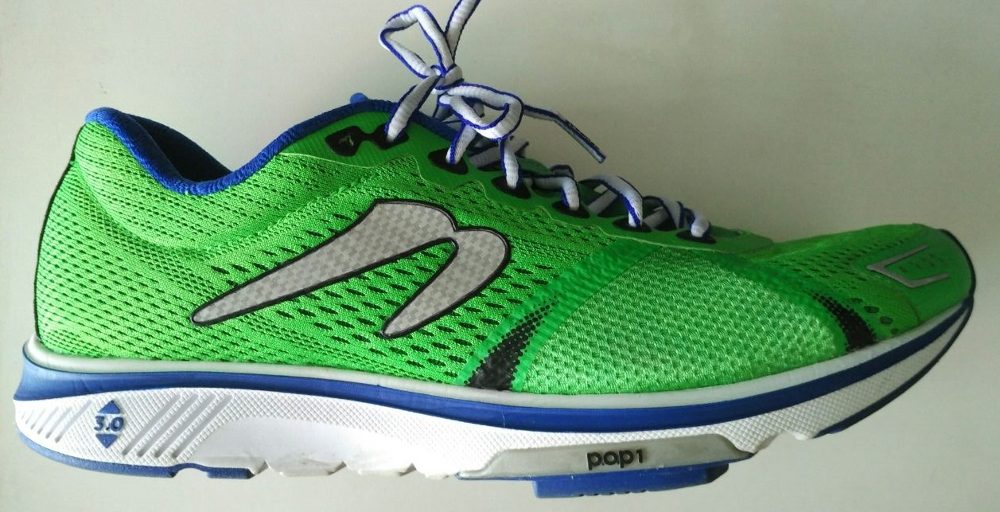 An extremely important point to take note is that one should strictly follow the advice that Newton provides to adapt to the shoe. In a previous model of the Newtons, I ignored this advice and ended up being unable to run for 2 weeks.
The insole is a standard EVA insole with minimal padding and arch support for additional cushion when landing.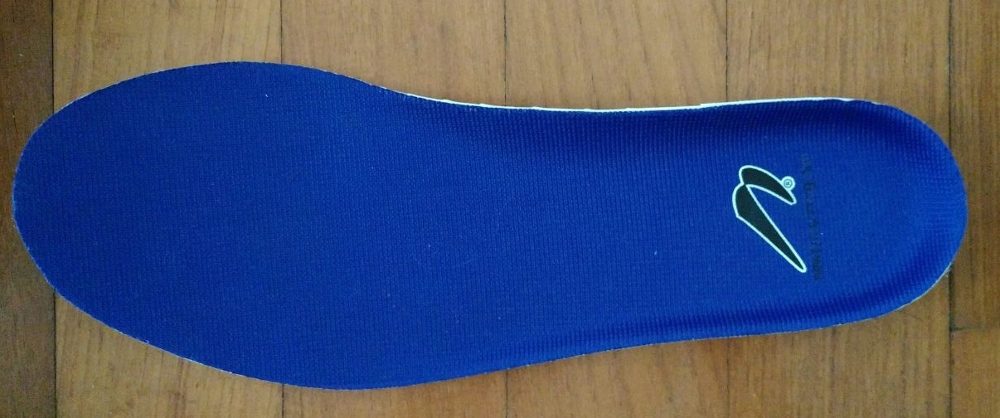 Outsole Durability
The Newton Gravity V has what Newton calls a "s.h.a.r.c outsole". To put things simply, the outsole is made up of high abrasion rubber in the forefoot and heel to prolong the lifespan of the shoe.
After 60km, the shoe is showing little signs of wear in the outsole, even on the unprotected areas. I did not have any issues with traction when running on roads, regardless of weather. However, I did have a slight problem with the grip on a track.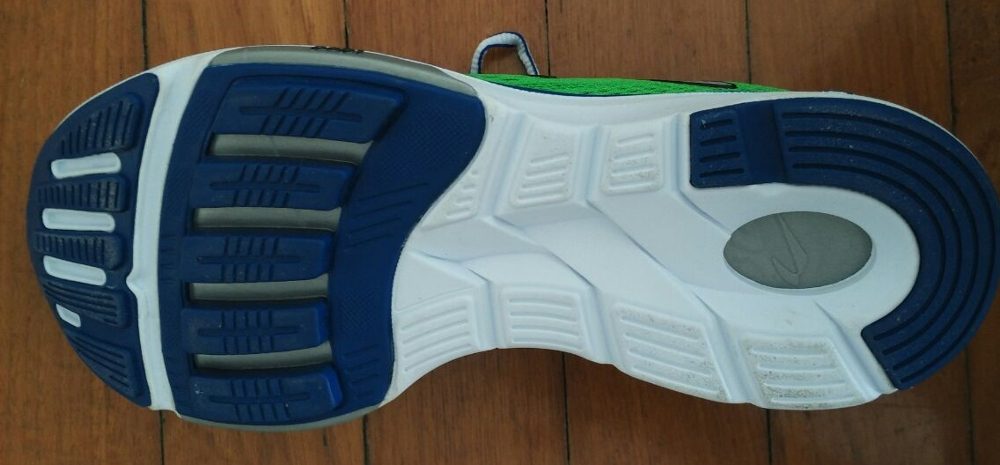 Type of Workouts
The Newton Gravity V excels on the road and track. It is best used for workouts from 5km to Full Marathons.
Pros
"Goldilocks" Cushioning
Durable Outsole
Lightweight
Comfortable Upper
Price (I managed to get my pair at $88 SGD due to it being on clearance)
Unique and fun ride
The Upper comes with 360-degree reflectivity.
Issues
Potential injuries if not properly adapted to
Feet took weeks to adapt to forefoot lugs
Mildly slippery on wet track conditions
Summary
The Newton Gravity V is a durable, lightweight neutral trainer that is fast enough to be used for races. It is built for runners who want a cushioned and responsive ride.