The New Balance Vazee Prism v2 is a thing of beauty in terms of artistic design. Is it a thing of joy when it comes to covering miles in the urban jungle? See the verdict below.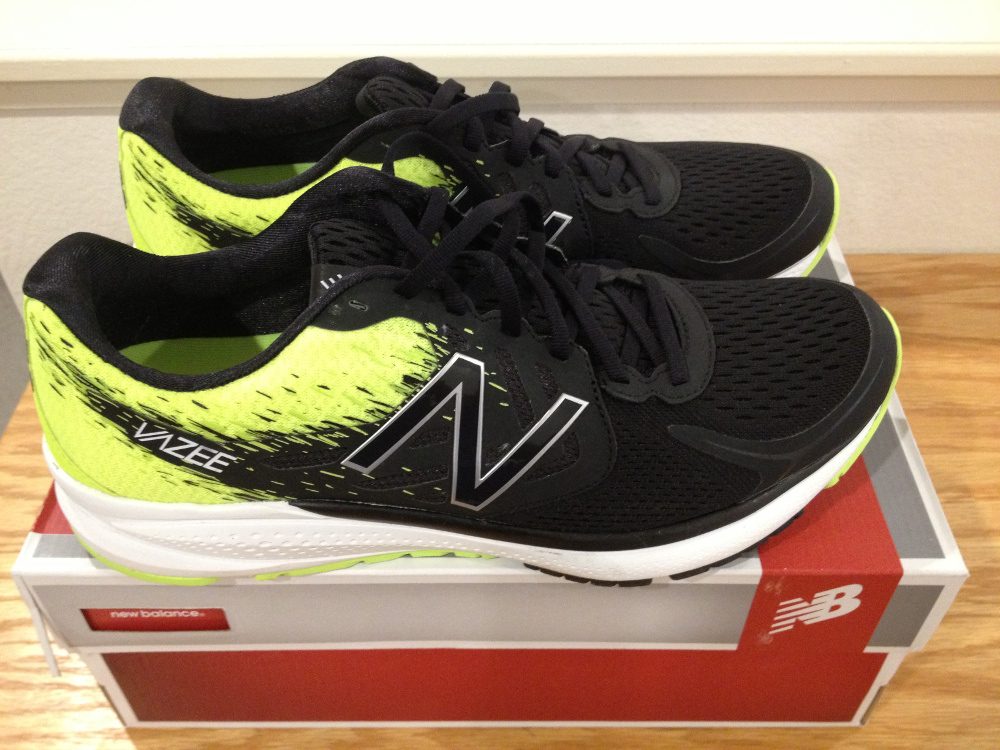 When I first saw the New Balance Vazee Prism v2 in a running store, I was shocked to see that the deep forefoot groove found in the original version of this shoe and the Vazee Pace was gone.
But a saleswoman responded, "Yeah, but just look at how much blown rubber takes its place!" She was right, there are four large blown rubber pads in the forefoot and New Balance dares you to complain about it. Not a chance.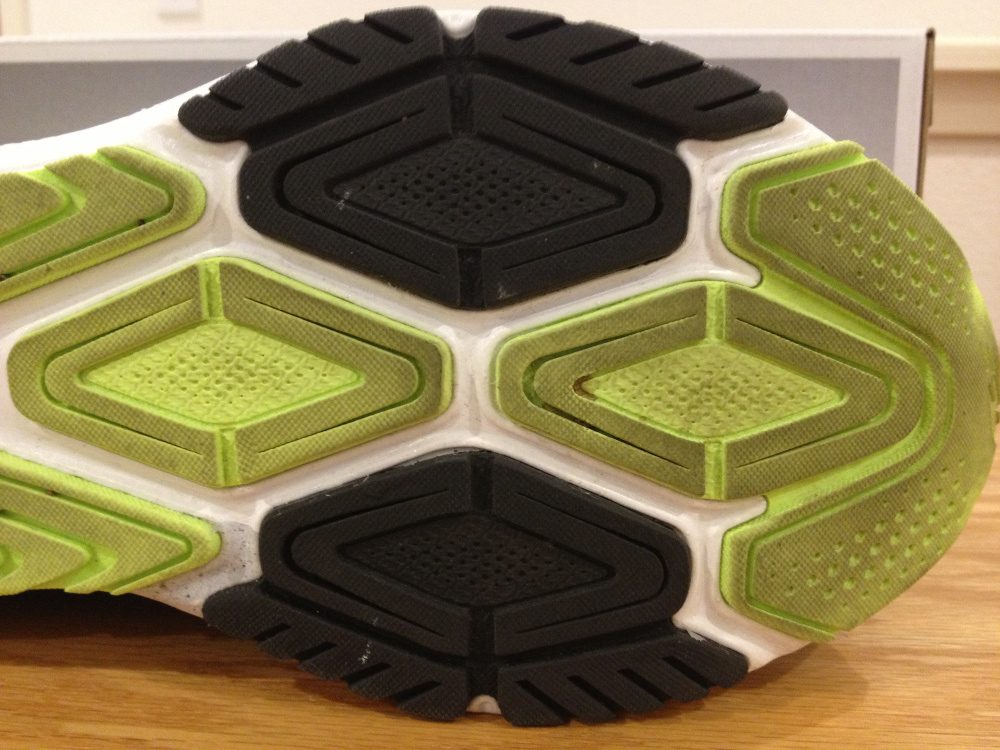 The current version of the Vazee Prism trainer weighs 10 ounces, has an 8mm heel drop, is semi-curved, and has a medial post to assist both mild and moderate pronators.
It is said to have a medium fit, but I found it to be snug; therefore, I ordered a full size up pair from Zappos. The fit is wide up front - giving the toes plenty of room in which to splay away, and pleasantly form-fitting in the midfoot.
Oftentimes a support shoe – even those intended for mild pronators – will come with a high-arched insole meant to compensate for flat feet or low arches. This can become a source of irritation, something often noted in online comments. That's not the case here. The Vazee Prism's insole is not overbuilt and one never feels it rubbing against the arch.
Performance
On the road, the Vazee Prism feels heavier than its listed weight, but this is not a problem in a trainer. In terms of road feel it brings to mind a 90s-era training shoe. Surprisingly, for a shoe intended to be used by heel strikers, the heel landing is quite soft. A harder rubber heel might inspire more confident heel plants, but this is just one runner's opinion.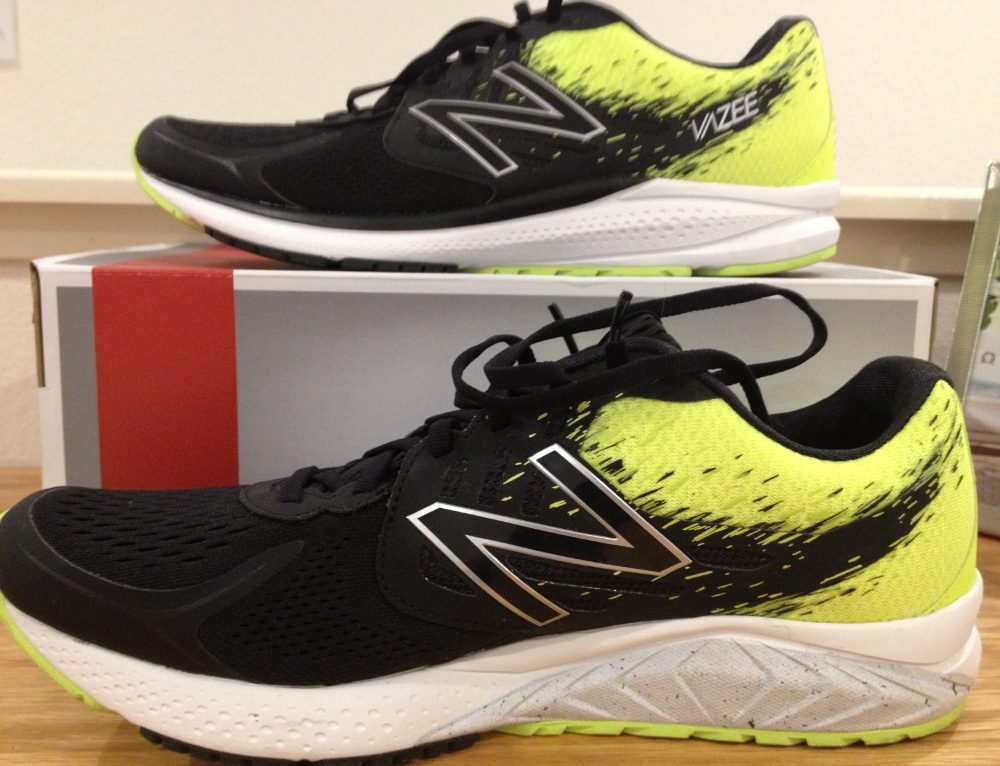 Despite the perceived weight, there's no problem in running fast in the Vazee Prism. The shoe feels faster on asphalt than on concrete. Wait, you might say, isn't this universally true for running shoes?  Not necessarily as overly bouncy shoes can produce wasted vertical movement on asphalt and rubberized tracks, resulting in wasted energy.
While providing great cushioning, the Vazee Prism allows one to stay close to the ground. In this, it reminded me of triathlon shoes I've run in. Keeping one's feet horizontal to city surfaces can be a good thing.
Cushioning
I typically find that taking daily runs and walks in a new model running shoe leads to subsequent muscle aches and twinges as the body adjusts to the shoe. Not to worry with the Vazee Prism's REVlite midsole.
REVlite is both extremely protective and forgiving. This means that the soreness once thought to be an inevitable result of putting in many miles in a training shoe is almost nonexistent.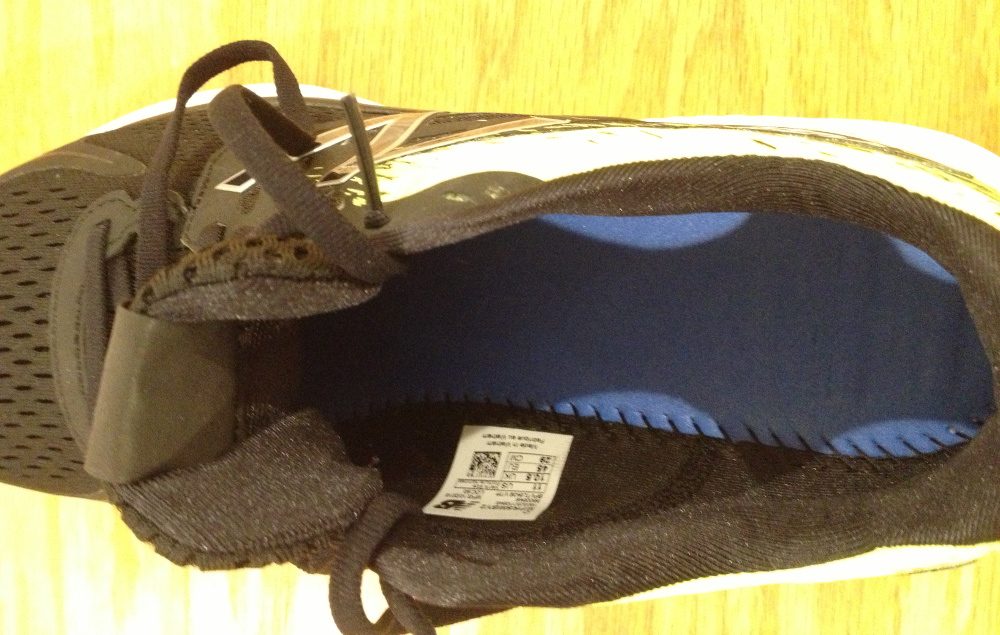 The cushioning and smooth comfort experienced in the Vazee Prism's ride seems to improve with use. This is, quite clearly, a well built and durable shoe.
It's a luxury in my case to own both the Vazee Prism and the original version of the Vazee Pace. They are like two different but positive sides of the same coin.
The Vazee Pace offers a smooth ride but with more flexibility. The Vazee Prism is smooth but bends toward more stability and protection. To use an automobile analogy, the Vazee Prism is a VW Golf with electronic stability control (ESC) turned on; the Vazee Pace is the Golf with the ESC button set to off.
Verdict
The New Balance Vazee Prism v2 is a fine urban trainer for those who need some stability assistance. The $100 list price is extremely reasonable for a well-built, protective shoe upon which New Balance has slathered tons of blown rubber.
This is a model that will perform well for distances from 5Ks up to marathons. For many mild to moderate pronators, this might serve as the perfect shoe in which to run a first half-marathon.
Highly recommended.