Because of the harsh conditions that my running shoes are exposed to, I am quite picky about the shoes I chose.
I often spend hours searching through reviews and specifications to find the right shoe, and I also like to avoid overbuilt running shoes.
So in the end, there is a very small list of shoes that I like.
During one of my many hours of shoe searching one day, I came across the New Balance Minimus range. They had great reviews and were liked by many minimalist runners.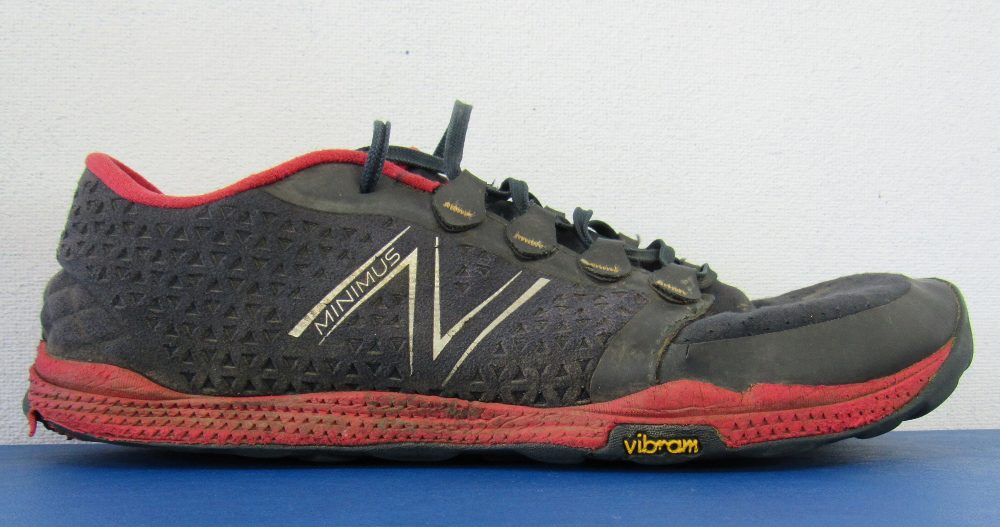 So I purchased their latest model the MT 10 v4 and this is my experience with them. These pictures were taken after the shoes had done well over 900km.
Upper
For starters, the pricing is great as I managed to get a pair for $84 USD from my local footwear shop, which is pretty good considering how much you can pay for other minimalist shoes.
The thing that caught my eye with these shoes is the tight material construction of the upper. It has small holes that maintain the breathability of the shoe.
I like this idea because I have had problems with other shoes tearing because a stick has caught on the mesh.
One awesome thing that this shoe has, is what I think you would call a burrito tongue, which as you can see in the picture below means the tongue is only attached on one side.
I found that this made it twice as comfortable, because it didn't pinch my socks up like some shoes do.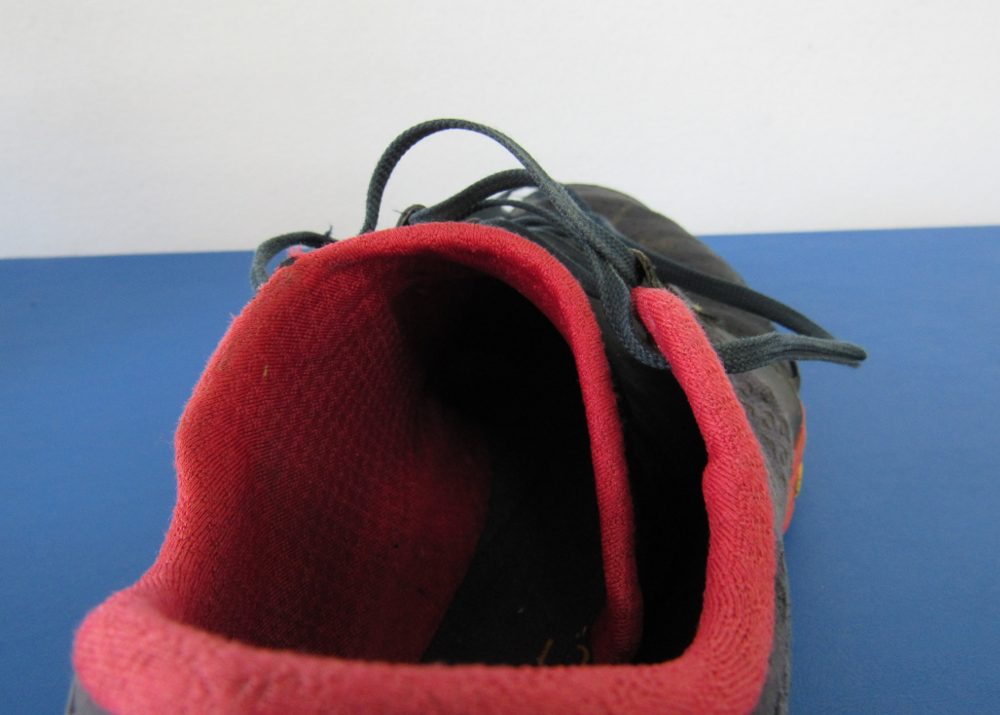 Sole
When I run it is often on sharp rocks and roots, so I prefer it if there is no foam showing on the bottom of the shoe, as I have had problems with chunks of rubber going missing from the bottom of my shoes.
This is also why I like the Minimus 10 v4. It has a good solid sole with pyramid shaped rubber for grip.
This is to be honest isn't that grippy in wet conditions but because I am running on the road as well, it means that they don't wear down so quick and are a lot more comfortable.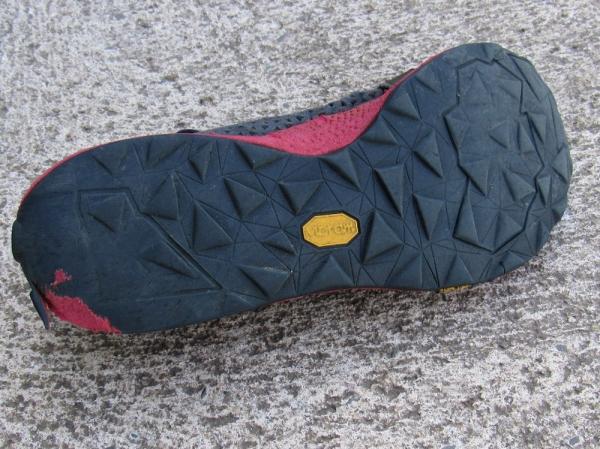 Performance
My first run in these shoes was actually 50km on the road.
Because they are called trail shoes, I was a bit worried as to whether or not they would be comfortable enough to run that far. I was pleasantly surprised when they didn't cause any pain.
These shoes have more cushioning than the previous models. This is something which some people dislike, but everyone to their own opinion.
I personally found the thicker foam made my runs on the road a lot more comfortable. I found that even though the tread is no that prominent, it still gripped the trails enough for my liking.
This shoe weighs a little more than its predecessors because of the solid rubber sole, but it is not enough of a difference in weight for you to notice it. This shoe is a great all round shoe and can be worn without discomfort in bare feet.
Conclusion
Overall, I think that this shoe is great for anyone doing any distance on any surface.
This shoe hugs tight to your foot so it is also great for any workout that involves any side to side sort of movements.
Probably the best thing about this shoe is that it teaches you how to have a great form, which not only benefits your running but your overall form.
The reason for this is the minimal cushioning underfoot which forces you to run striking the ground with you toes first, which in turn lessens the damage to your joints.