I am a neutral runner with a mid-foot strike, about 165 pounds and 6' 1" tall. I race all distances, from 5ks to marathons, but spend at least half of my year training for an upcoming marathon.
This morning, I passed the 300-mile threshold on my New Balance Fresh Foam Vongo running shoes, so it's time for an assessment!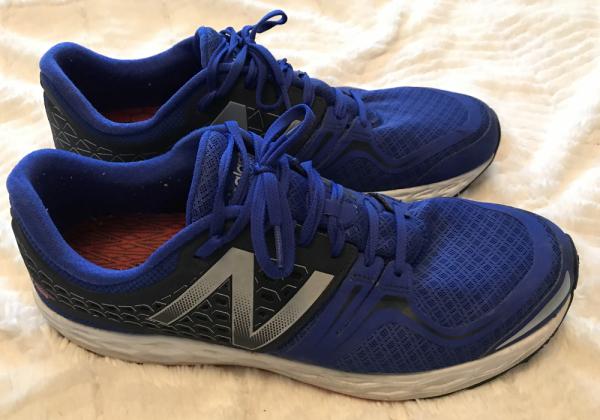 I use my Vongos mostly for mid-distance recovery runs, although I did race The 2017 Woodlands Marathon in them (actually a 25.4-mile race; long, sad story…read more here: http://www.khou.com/news/).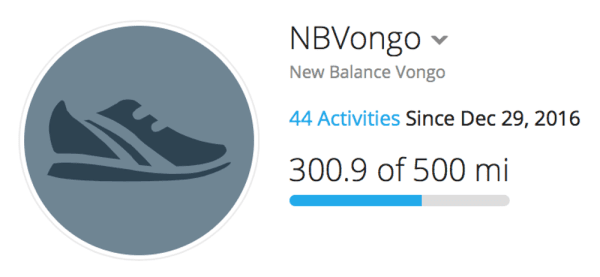 Other than that one marathon, though, I averaged about 6 miles per run in these shoes and they haven't been too disappointing. Though I must say, they are not my favorite pair of shoes.
Here is what I have found about the New Balance Fresh Foam Vongo running shoe:
Stability
With a very wide sole, they are almost reminiscent of an Altra shoe from the bottom. Add to the wide platform the built-in stability on the arch, and you have a solid shoe.
I've run in several stability shoes and these are a cut above, providing motion control, but nothing felt out-of-place or foreign in my arches.
There are no poking posts or jarring wedges that are noticeable on the inside of my foot, which means New Balance has done a great job of keeping my foot from rolling too much, while still allowing my toes to splay and flex as needed.
For me, additional stability is provided with its low drop compared to other motion control shoes I've worn.
Other stability shoes with a higher heel-to-toe drop seem to force my foot into a forward position, but the Vongos allow my heels to rest down a bit, allowing for a more natural foundation.
But, that being said, I've found that they are a little TOO stable.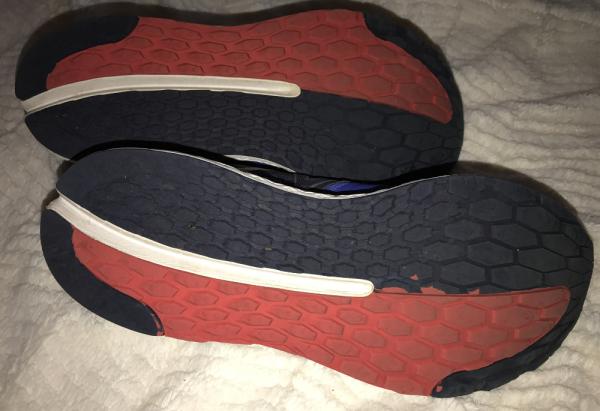 Stiff & Slow
I have nearly twisted my ankle more than once while running in these shoes. Because of the stiffness and height of the shoe, uneven surfaces can be challenging, as I found it difficult to prevent my ankle from rolling over.
These shoes have high cushioning but low responsiveness, which can be dangerous for me on faster runs. Speaking of speed, I found it difficult to do speedwork in these shoes since they are heavier and so bulky.
It is like running in very plush, but very boxy, foam bricks. For slow runs, long runs, or recovery runs, I have no problem with the Vongos. That being said…
Comfortability & Durability
I know you are not supposed to do it, but I wear my running shoes to the office some days, and my Vongos are my choice of casual wear shoes.
This has nothing to do with running, I understand, but these shoes are very comfortable on the inside, and provide tremendous stability while walking about.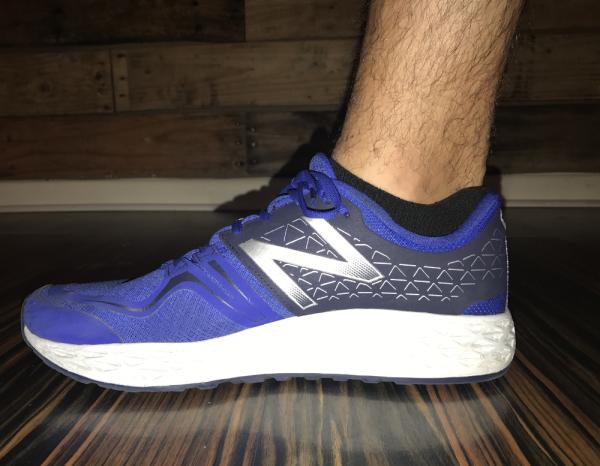 Another thing I like about these shoes is the wide toe box. My forefeet have ample space to do whatever they need to do while running.
Also, I expect these shoes to go the distance. I've seen no indication that they will not be able to surpass 500 miles.
Pros
Stable
Comfortable
Durable
Minimal drop
Cons
Bulky
Too stiff
Not responsive
Slow
Conclusion
I will continue to run in these shoes, but, as I did today, I will limit my runs in my Vongos to recovery runs. I have to watch where I step so I don't roll my ankle, which means I can't move very fast.
I will also continue to wear these shoes as everyday shoes since they are so comfortable to walk in. If that makes me seem like an old dad, well, I guess can live with that.