120 miles in, and we've got nothing but praises for the New Balance Fresh Foam Tempo's bouncy and light foam. It's a speed trainer that's pleasant to the feet with its smooth-rolling ride and breathable upper. BUT, the biggest issue it possesses is in its durability (or the lack thereof). The outsole just wears down super fast!
Pros
Lightweight
Bouncy ride
Smooth transitions
Breathable
Pleasant fit
New Balance Fresh Foam Tempo review
New Balance Fresh Foam Tempo is a great shoe. And for many, it might be the ideal go-to for almost every run.
But for me, I can't get attached to something that is only going to leave me on the curb just when we are getting to know one another. Due to the wear, and even in light of the great features everywhere else, I am putting them at a 65 out of 100.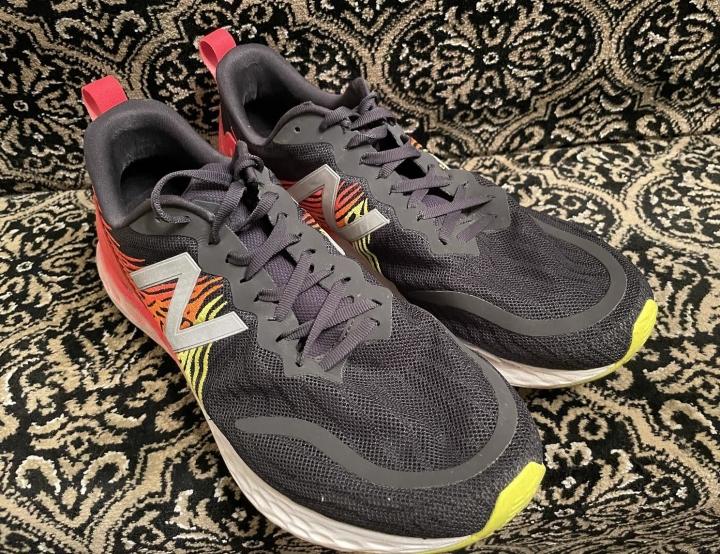 Overview
New Balance has a vast number of shoes with Fresh Foam on the label. The choices are mind-numbing.
I settled on one that seemed to fit my sweet spot - the New Balance Fresh Foam Tempo. I am currently on my second pair after what I hoped was an anomaly in the first - turns out a feature, not a bug.
The Tempo has the build of a trainer but the weight of a lightweight or even a racer to some extent. The fit is firm and the Fresh Foam does give some noticeable bounce and rebound.
There is a sense of plush around the heel and ankles though the upper is plenty thin enough to allow for heat transfer. It is not so light that the sense of support is overlooked, they hit the sweet spot of a little of both.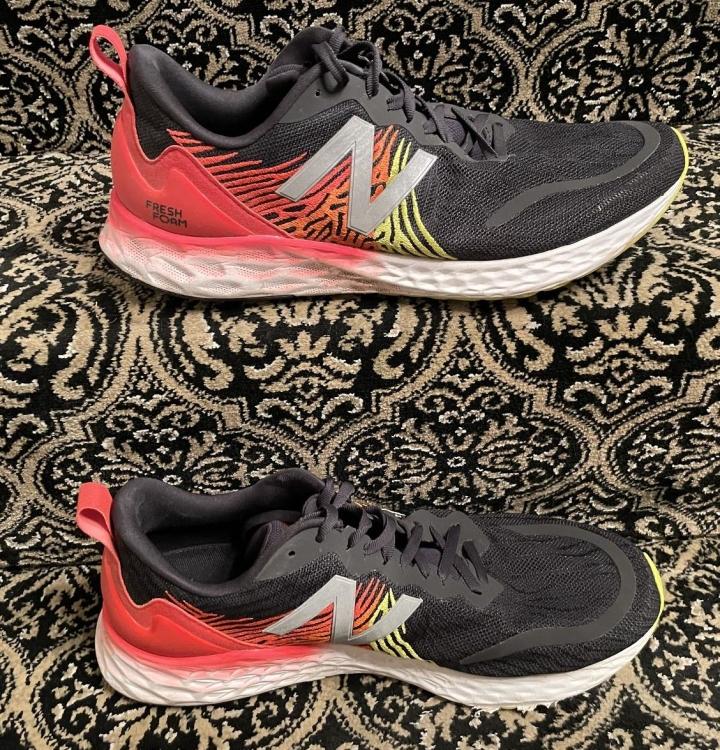 Road work of the Fresh Foam Tempo
This took the place of my Kinvara's for the workhorse among my collection. It was a very similar feel and fit. There was no noticeable need for break-in though after the first couple of miles some of the stiffness did subside.
The mid-range stack height will be a pleasant bonus for those landing on the heels but for those working on the forefoot, a heel drag will occur now and then if you are accustomed to slightly lower heights. This was minimal and I adjusted quickly.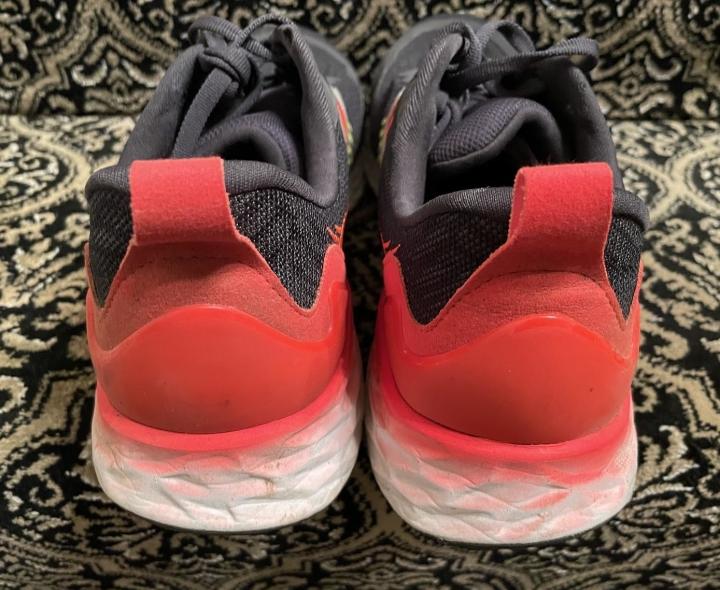 There is no noticeable forward propelling as some strive for as the transition is just smooth and steady. You actually have to focus intently to notice that the shoes exist!
I fell in love with this shoe. I have gone through so many bad experiences compared to great ones. This was among my first New Balance products and the first from the Fresh Foam line-up.
These just fit and performed with nothing calling special attention one way or the other. Speed /tempo / long runs - all found favor with no seeming issues - until… until . . . .
Wear
After a handful of runs, I gave a closer inspection of the shoe to try to understand the push of the foam and get a better sense of the build (again my first NB).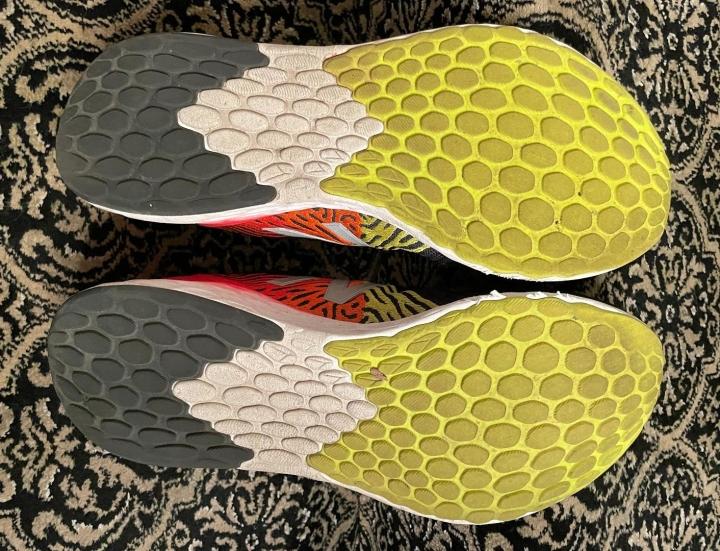 After 100 or so miles the uppers show no breakdown whatsoever. I had not been through much dirt or rain so they looked practically new. When flipping the over I was shocked at the wear.
Feature of the Tempo
For two pairs of shoes, they have what I consider tremendous wear at 120-130 miles.
These pictured are at 131 miles. I typically get 300-350 before replacing and have honestly never replaced shoes because of wearing through.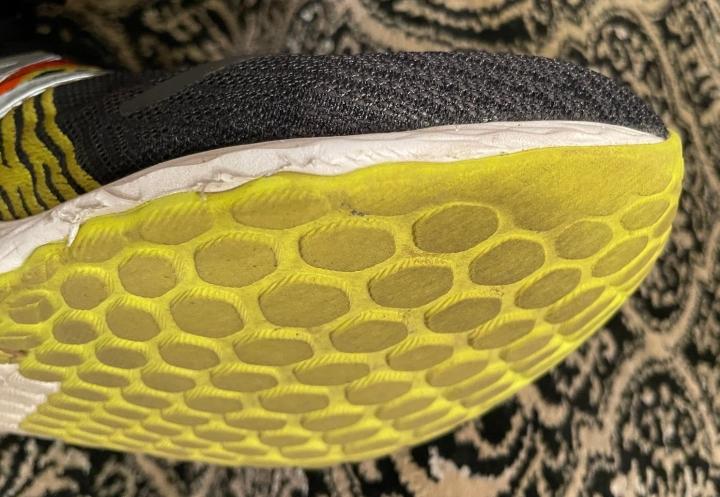 These won't make it close to that. I have read minimal comments on the wear but honestly don't know what I could be doing to cause this high wear down. I am hoping it is just me somehow and that everyone else has better experiences.