Looks wise, the 1080 v6 puzzles me. I'm not sure if it's the colors, or the way the sides of the shoe jut out, but I am not a big fan of how the shoe looks.
All of that combined with the very thick midsole make for a shoe that is strictly for athletic use. I got the black/red which in my opinion looked the best, but there's just something about that neon green they had to add with it.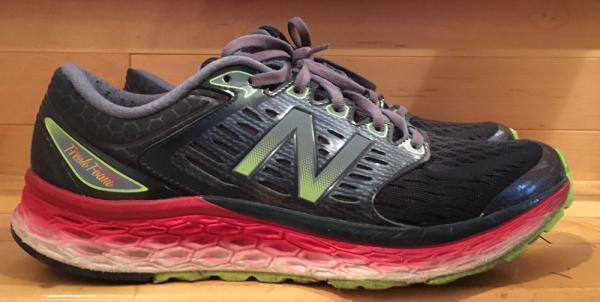 Fit
The 1080 v6 is a shoe that comes in a variety of widths, from 2A to 4E. It has a fairly wide mid-foot, which is great for my slightly wide foot. However, the front of the shoe seems to fit narrower due to the last that the shoe uses. I went for my true size in a D width and it has a very accommodating fit for the most part.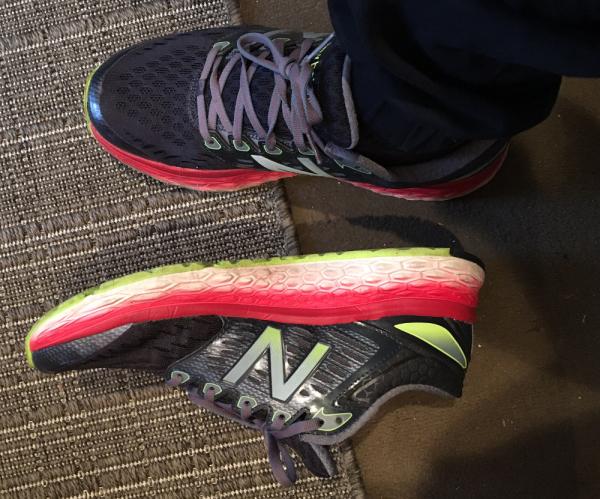 I had adequate room in the mid-foot, and the front of the shoe was a tad snug. Keep in mind, however, that the shoe does come in widths if your foot is different than normal. Overall, one of the rare occasions where a D isn't snug on my mid-foot.
Price
The 1080 v6 has great cushioning, but it comes at a price. At $190 CAD, it is one of New Balance's most expensive running shoes. That is a very high price for a running shoe, and one would expect a premium shoe at $190.
What is expected isn't exactly what you receive. For $190, this shoe isn't as durable as it could be. It also doesn't look like a shoe that would cost that much. Is it a good shoe? Yes. Is it $190 good? Probably not.
Performance
The New Balance Fresh Foam 1080 v6 comes with an abundance of cushion, and is a great neutral ride. While there is a lot of cushioning, the shoe isn't as "soft" as advertised. All that aside, it still surpasses almost every shoe out there in terms of cushioning.
The midsole uses Fresh Foam, which gives it that nice cushioned feel. Another thing that I personally found with these shoes is that the tread wears out fairly quickly. As you can see in my pictures, the tread has worn out considerably, and I have not worn them very much.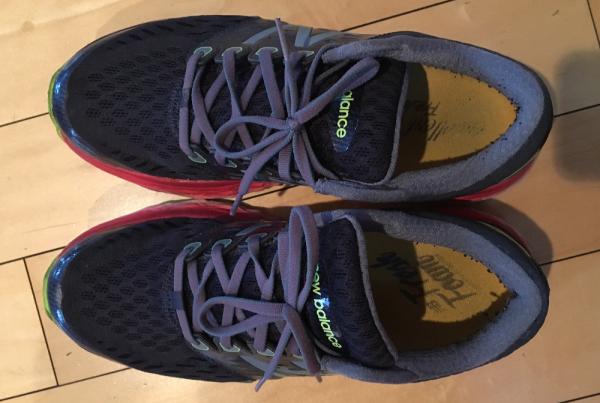 Finally, I feel like this shoe should have been given a different name. Old school 1080 lovers will find almost nothing similar to previous versions of the shoes, save for the neutral ride. All in all, a super cushioned and fairly comfortable shoe.
Conclusion
The New Balance 1080 v6 is a shoe that uses Fresh Foam cushioning to deliver a comfortable neutral ride. Although the Fresh Foam is nice, the price and looks of the shoe aren't so nice.
I recommend this shoe to anyone who loves a cushioned shoe, and has a big budget to work with.