Most wearers marveled at the sufficient comfort the New Balance 669 v2 offers when worn on urban pavements and forest trails. Its design appealed to several purchasers too. On the downside, the need to add custom inserts to have more underfoot support has become an issue to some. Despite that, its positive traits coupled with moderate price won the admiration of many.
Pros
Comfortable everyday wear
Appealing design
Easy to put on and take off
Good quality-price ratio
Ample cushioning
Cons
Requires familiarization with lace loops
Inadequate undefoot support
Who should buy the New Balance 669 v2
While the New Balance 669 v2's looks like a dedicated hiking shoe with its style and colors, it works best for moderate use and not for more demanding hiking activities. It is a solid choice if:
A shoe suitable for wearers with plantar fasciitis is what you need.
You are looking for footwear with a style and color palette appropriate for different occasions.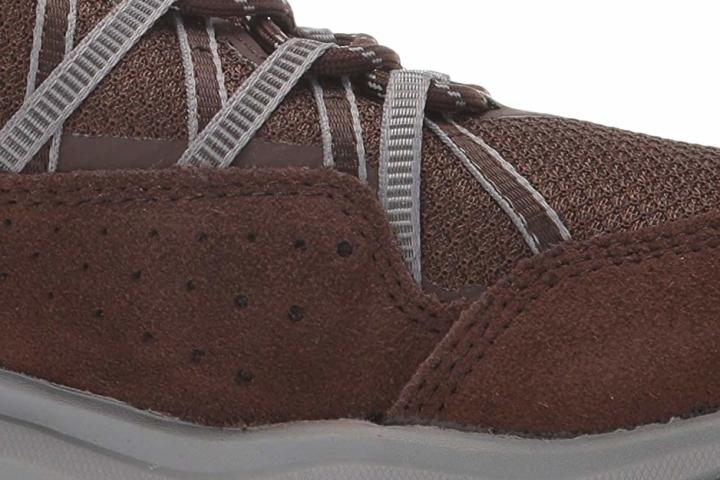 Updates to the New Balance 669 v2
The shoe still uses a combination of suede and mesh materials in the upper. However, the v2 version puts them in a different configuration that gives a better balance of support and breathability.
Instead of traditional punched eyelets, the NB 669 v2 makes use of stitched fabric stripes on both sides of the upper. They run up and down the shoe's sidewalls, forming zig-zags. Such construction has a more snug and precise fit for the foot when the laces are cinched.
A fabric loop is now at the back. The wearer can use it to pull up the shoe a bit quicker.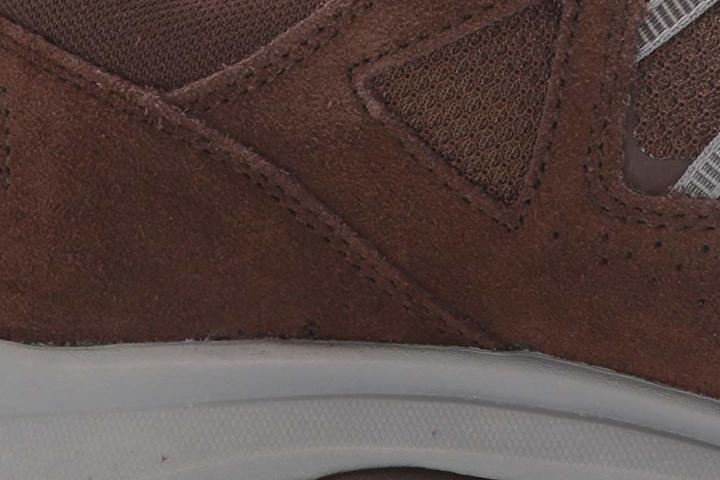 Durable outsole
The 669 v2 inherits the rubber outsole of its predecessor. Featuring the same material and lug pattern, it provides an equal level of durability and traction.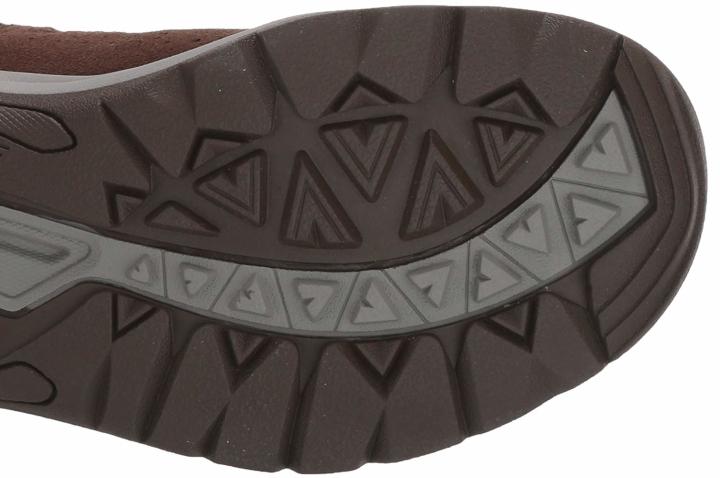 The shoe also retains the rubber brake lugs in the heel and forefoot areas. They prevent the wearer from slipping.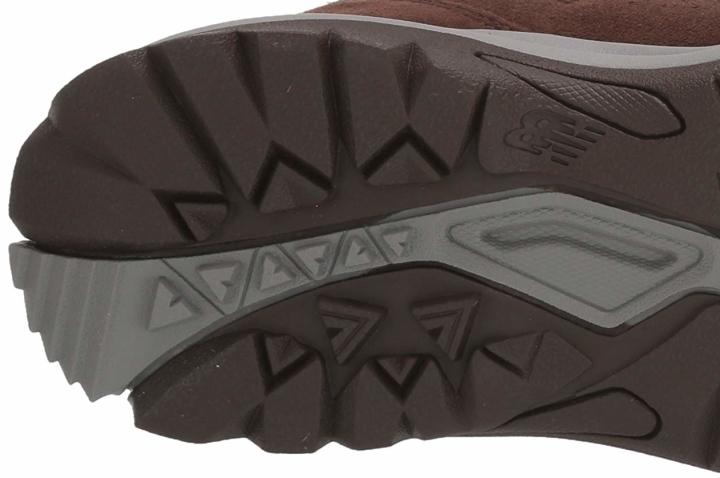 Responsive midsole cushioning
The trainer's Abzorb unit protects the foot and leg from impact. It works in conjunction with the DuPont Engage isoprene rubber, and together they create a responsive ride.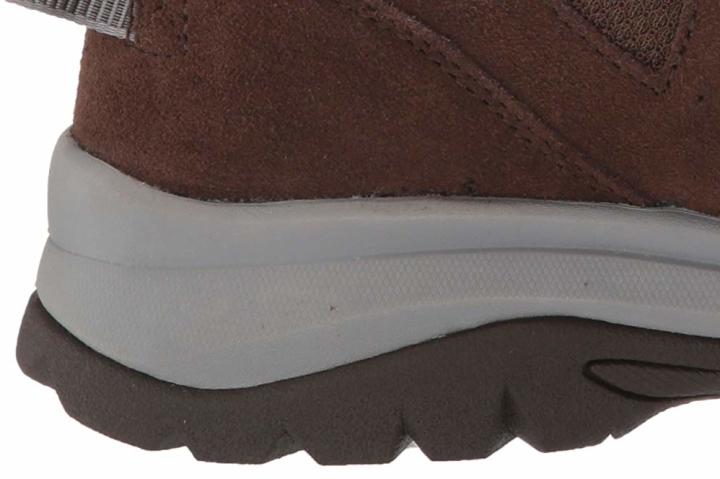 Considered one of NB's most durable midsoles, the Abzorb is complemented by a polyurethane insole. This duo minimizes the shock from repetitive foot landing.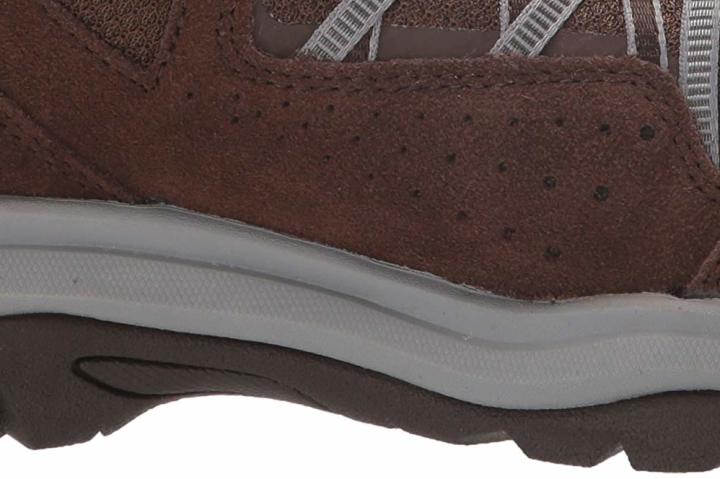 Lasting suede upper
The New Balance 669 v2 is caged in a suede material in the upper. More lasting than synthetics or mesh, it creates durable support at the bottom portion of the shoe.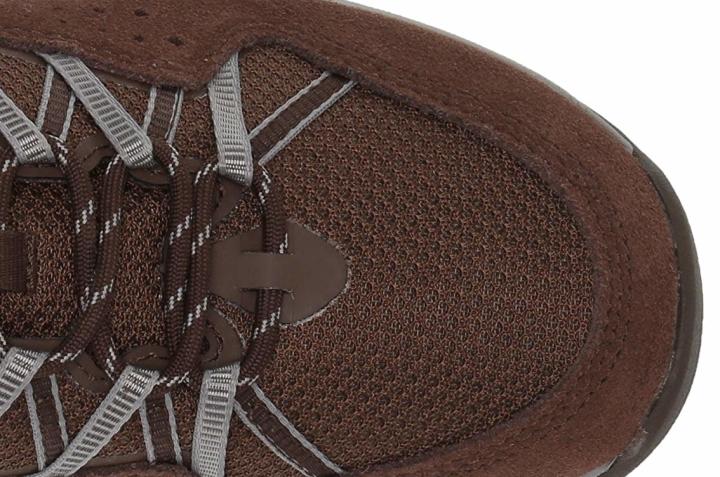 Aeration through mesh
Meanwhile, the vamp, togue, and collar are lined with mesh that is breathable. Because of this, the foot stays properly ventilated. However, the shoe overall is not recommended for use in hot weather.