This shoe is a very good all-around running shoe that can take you on and off-road. The comfort, durability, and value of this shoe make it a very good buy for someone that wants a good daily runner. The weight of the shoe and the worthless insole were my biggest quips, but for the price, you really are getting a terrific shoe.
Pros
Roomy toebox
Wide-feet friendly
Good Traction
Cushioned
Supportive
Affordable
New Balance 510 v3 review
The New Balance 510 v3 is a neutral trail running shoe with modest sturdiness underfoot to add stability when you go off the beaten path.
It has good traction to cover roads, gravel and dirt trails, and enough cushion to keep a big guy like me happy, and comes in extra wide sizing with enough room in the toe box that my hobbit-sized feet don't scream at me after a run.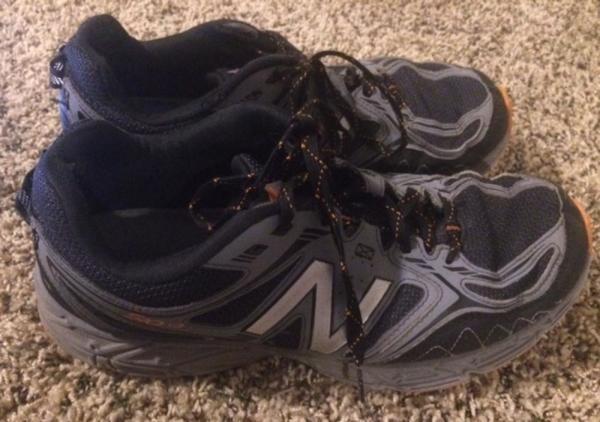 Throw away the insole, it's worthless!
The first thing that I noticed when I grabbed these shoes off the shelf was that the insole was a piece of garbage. The new balance "ultra soft cushioning insole" really had very little cushion and didn't even seem to quite cover the whole base of the shoe. I threw it away and put a new liner in.
Once you get past that, the shoe has an overall comfortable feel. There is plenty of room in the toe box to allow for natural movement, and the heel cup held me in place well enough.
The New Balance 510 v3 is surprisingly cushioned
The midsole has a good amount of cushion for a shoe branded as off road. This worked very well for me as I tend to run more on the road than off. What's more, the cushion didn't break down very quickly, I think I got about 400 miles out of these shoes and I still feel comfortable using them for short jogs.
Rugged enough for a mix of trails and road
The outsole has hexagonal lugs that seem to grip well on light gravel and dirt roads and actually seemed to do ok even when I was running in the snow. I certainly wouldn't take go too far off road though.
The shoe is definitely more made for the occasional excursion on beaten paths. The rubber compound seems to have good longevity, I was able to run quite a few hundred miles before I started to really see any significant wear patterns.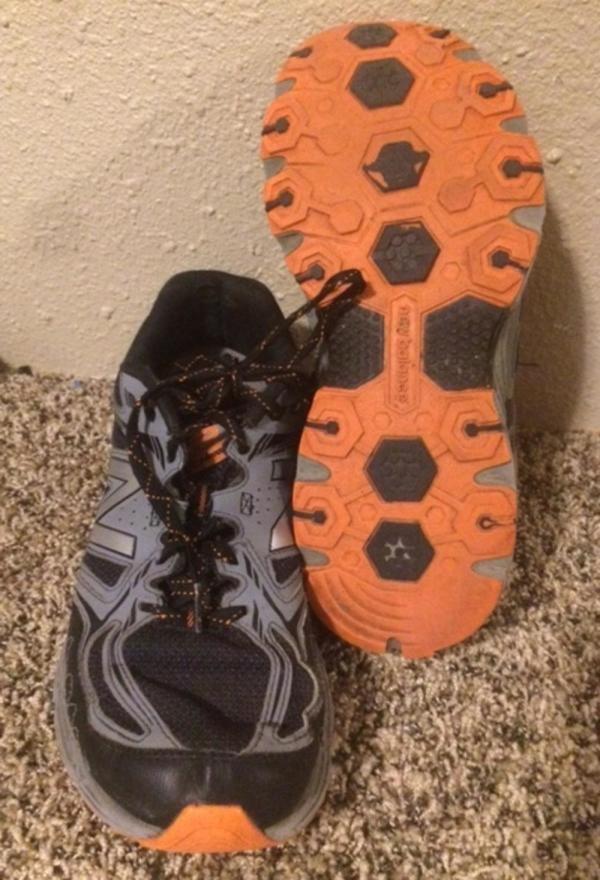 Lots of colors in lots of widths!
There are quite a few colors to choose from, and what's more is that most of them come in extra wide! That is not a given with most running shoes. I quite like the standard gray/orange combo, they looked rugged enough without being extremely bulky.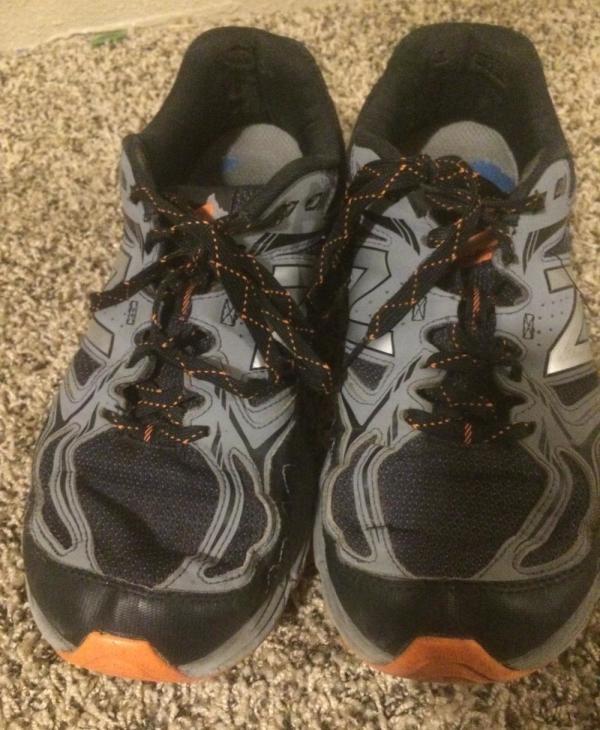 The NB 510 v3 is neutral but supportive
This shoe is a neutral shoe, so it isn't really designed for overpronators, but the shoe has plenty of room for you to add your own insoles as I did, and the heel is sturdy enough to provide some stability.
The heel cup has enough support to keep you from slipping around too much, and the wide footprint gives you a nice broad base of support for a nice balanced feel.
This one fits just right
This is really where this shoe shines. At a price range of 40-70 dollars, you get a lot of shoes here. I would say you can get a good 300-400 miles out of this shoe before you have to retire them from running, even if you're an overweight runner like me. The build of the upper is very well executed, the shoe has held together perfectly.