New Balance kept the MC 1006 sleek and clean, which got the interest of players searching for supportive and stable court shoes. Its innovative midsole minimizes impact, making it one of the most comfortable New Balance tennis trainers in the market.
Pros
No break-in period
Supportive
Lightweight
Provides ample traction
Breathable
Sleek
Who should buy the New Balance 1006
After the release of the New Balance 1005, which is a well sought-after profile by tennis pros, the brand came out with a subsequent model, the New Balance 1006. It is a solid option if you:
Need a sleeker and less bulky shoe.
Are looking for a breathable tennis shoe that keeps your foot fresh on warm days and during prolonged court games.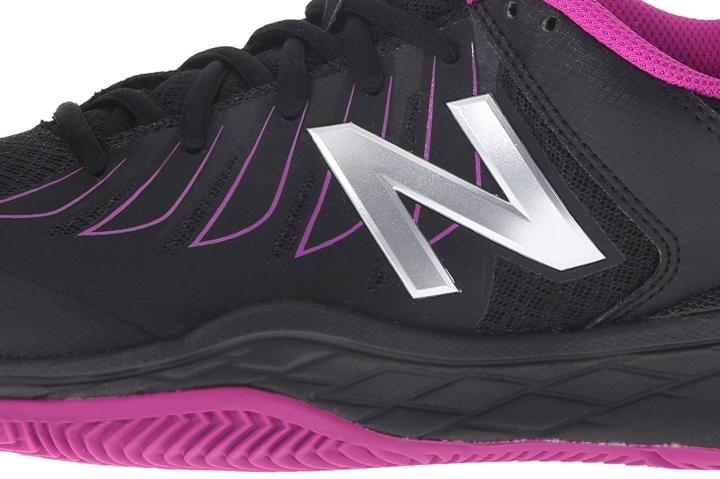 Durable and flexible outsole
This shoe features the Ndurance, the brand's specially-formulated rubber compound commonly used in the outsole of its athletic footwear. This proprietary unit is built into the areas of the sole that wear out quickly.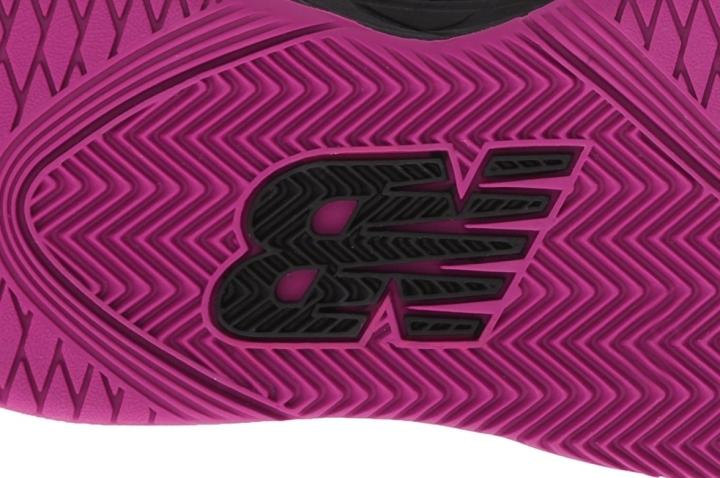 This type of outsole composition has a softer outer sole that makes it moderately flexible. The Ndurance has a a non-marking herringbone layout, a tread pattern that isn't common to stiff soles. It doesn't leave scuff marks on the court preventing damage to the playing surface.
Comfortable cushioning of the NB 1006
One of the famous New Balance midsole makeups is the REVlite foam that's used for New Balance's athletic footgear and sneakers. This pioneering unit is mainly built with EVA (ethylene vinyl acetate) that serves as cushioning and underfoot support.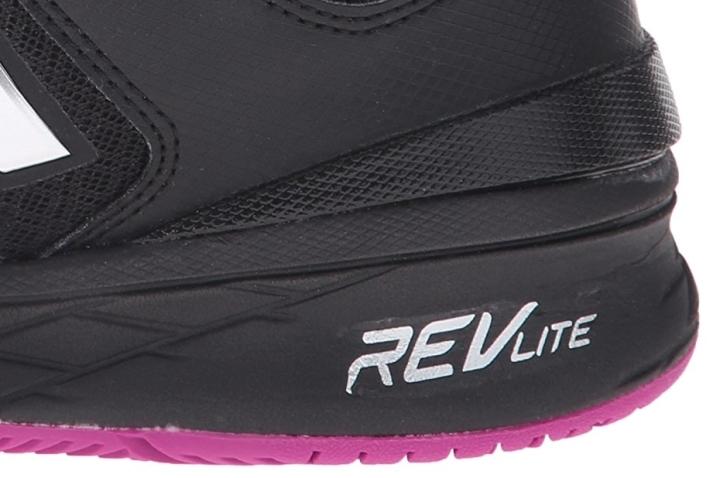 Breathable and supportive
Breathability is one of the benefits offered by the mesh-made exterior that's overlaid by a seam-free and lightweight synthetic material. An overlay is added which grants structure to the shoe and helps clamp the foot in place, since the sport involves aggressive movements on the court.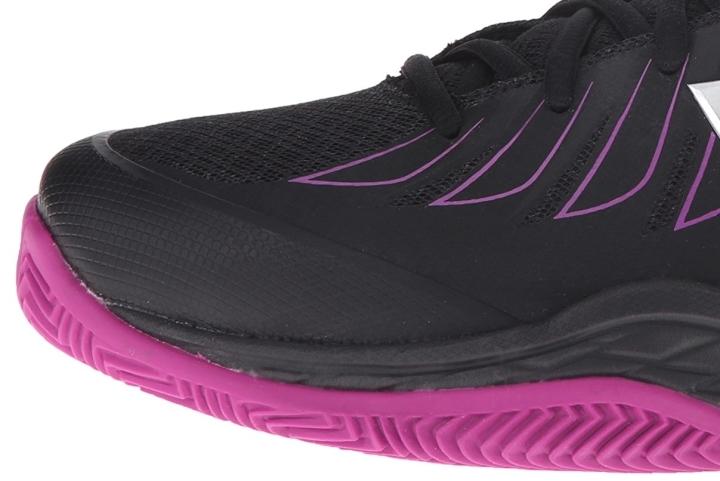 New Balance 1006 offers a flexible upper design
Toe-dragging is common among tennis athletes, and this sliding motion over the paved or clay court can easily ruin the tip of the shoe. The brand swaddled the forefoot with the long-wear drag tip which protects it from abrasive court surfaces.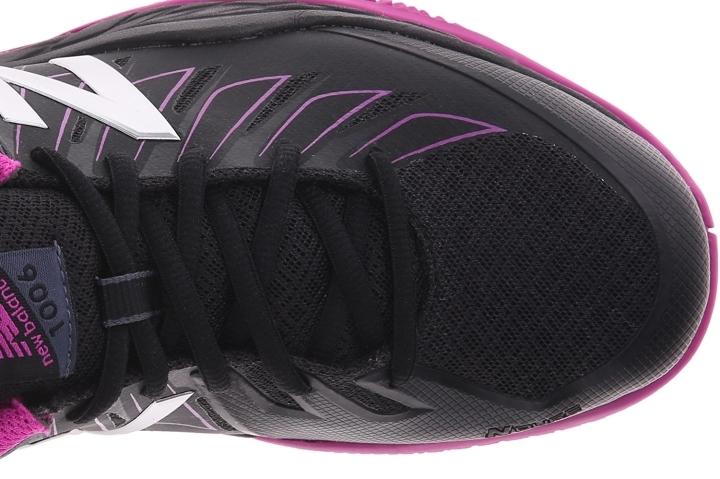 Its flexible upper design adapts to different foot widths, tapping an expansive range of broad-footed wearers.