Who should buy Native Miller
Lightweight and flexible support can be expected from the low-top Native Miller, which has a full-length EVA construction on the upper and it is a great sneaker for both women and men who are looking for:
versatile sneaker with a minimal design on the upper that makes for an interesting shoe that can be paired with any outfit, especially with light summer and spring clothes
sneakers with a monochrome upper that combined with white midsole create a classic look that is easy to mix and match with jeans and shorts, in particular, are ideal for these kicks, along with skirts for the ladies, rounding off the comfort that the sneaker brings.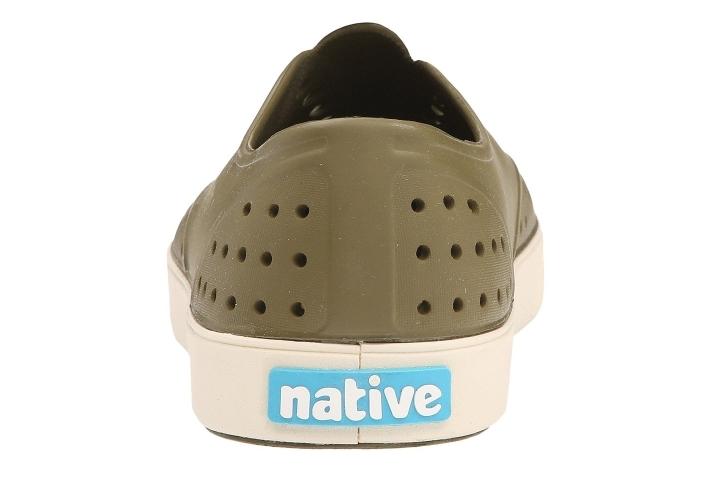 Lightweight feel in Native Miller
A lightweight EVA construction on the sole, upper, and lining provides cushioning and comfort in the Native Miller.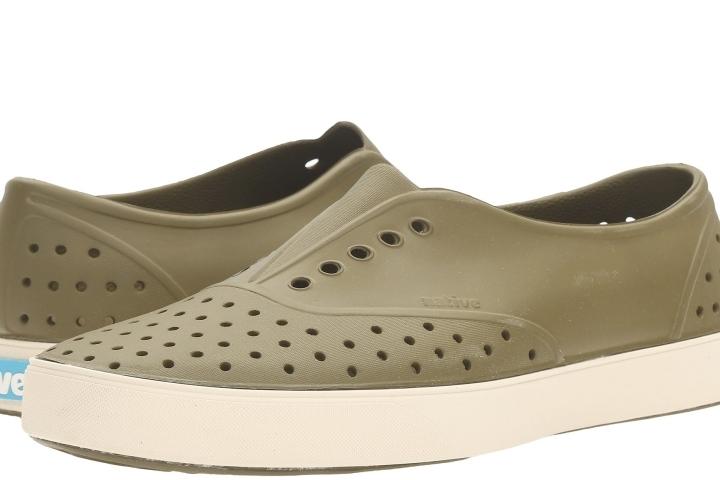 Unique casual look, cool and dry
It also gives the shoe a unique look and fit, with perforations all over the upper to make sure that the foot is kept cool and dry. There is a mock tongue and lace eyelets on the front to mimic the look of a casual sneaker.
History of Native Miller
Ever since it was established in 2009, Native Shoes has been on a steady rise, producing practical and simple footwear. The Vancouver-based brand was first formed in the mind of founder Damian Van Zyll De Jong in 2007, while he was on his way back home from a snowboarding trip. He talked to his friends about launching his own shoe company, wanting to deviate from the trends of predominantly vulcanized and canvas footwear.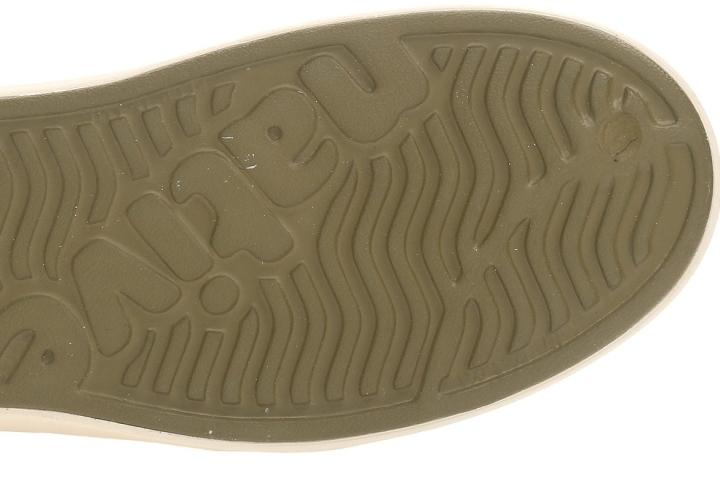 Without any prior experience, Van Zyll De Jong threw himself into learning all he can about the industry. He connected with his friends in the footwear business and carefully studied the shoe manufacturing process in China. When he had gathered all the insights he needed, he decided to introduce his collection, which mainly consisted of shoes with one-piece EVA units on the upper.
From this initial success, Native found a ready market with its straightforward and functional footwear, becoming a well-regarded brand in just a few years. The EVA upper also enabled the brand to keep their shoes fully anti-microbial, making them perfect as lightweight summer footwear. One such model is the low-top Native Miller, a perforated shoe made with utter simplicity and sensibleness.
As a street sneaker, the Miller can be dressed in any way, offering versatility and a trendy look for people of all ages. It can be worn for a walk in the park or for strolling through a mall, while it can also be used for a trip to the countryside or a jaunt to the beach. Whatever the activity, this model can be worn for an easy, slip-on style.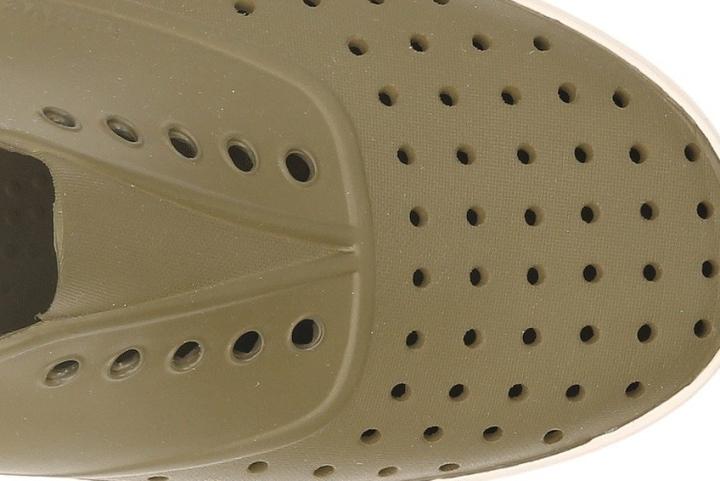 [/product_history]
Additional Info
Additional info
The upper is made up of an injection-molded EVA structure.
Anti-microbial properties help reduce the odors of the foot.
This shoe has a 100% "Beast Free" or vegan construction.
Long-lasting wear is ensured by the sneaker's rubber outsole.
Compare popularity
Interactive
Compare the popularity of another shoe to Native Miller: