I always wanted to test a Mizuno, they look fancy, fast and they have some oriental touch that I love.
I like the old school style, like some vintage models of Asics of the former top runner Onitshuka Jayhawk that has been turned into a simple street sneaker (don't try to run with the actual ones please).
Back to the point, I will exposé the brand new Mizuno Wave Sonic and why they are a quite good try.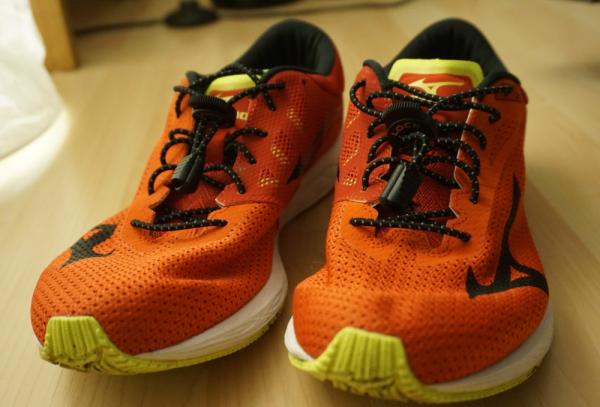 I would like to start saying that these shoes are, in my humble opinion, for 5k, 10k, Triathlon (Sprint and Olympic) and/or fartlek. They were not designed for half Marathon, daily running or long runs.
As you could have read on my last review for the Reebok Zprint 3D, I and my people from swimbikewrite.com are oriented to triathlon. Therefore, we base our analysis on those parameters and state-of-mind.
First Impressions
First impressions were quite good, I like that minimalistic look. As a Spanish guy, wearing as well a fast shoe with your flag colors (red/yellow) at your feet look is quite impressive.
The shoe's weight was 220gr and they have a heel-to-toe drop of 4mm. This model will replace, the Wave Hitogami 4 (drop 9mm and 210gr).
Generally, we like the look, the colors, and the tongue. Now let's get picky and go further.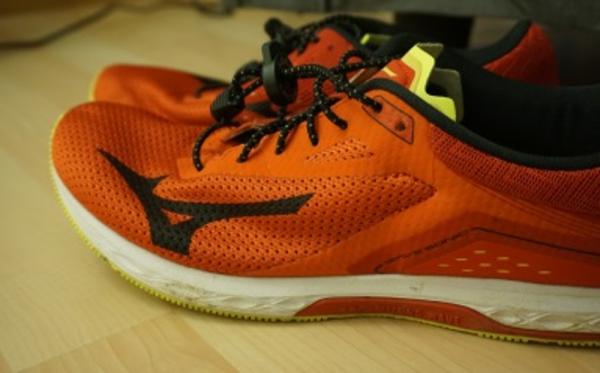 Outsole
I like the zig-zag pattern though I have to say that I am sometimes a little skeptical about those "super flat" patterns and how the grip is going to be after a couple of kilometers or wet conditions.
Most of the outsole is blown rubber and at the heel part, we could find the compound X10, increasing durability.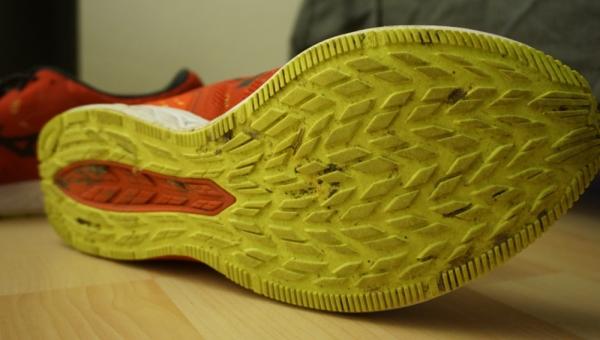 In this case, the performance was better than expected and they behave well.
The grip is quite good on asphalt and running tracks. For those who will run in abrasive conditions, it doesn't have enough cushion for long runs, but plenty of responsiveness.
In our test, after 10km at a "happy" pace, we started to feel those consequences. Generally, they are for what they are, fartlek, sprint till Olympic distance. So between its limitations, it performs quite good.
Midsole & Upper
This midsole is quite new in Mizuno as far as we know, the component U4ciX is responsible for that energy boost and responsiveness. It has good cushioning in the forefoot.
The upper is the one part I really like as it was comfortable and has the lightweight feeling when you run without socks. The mesh is quite breathable so it makes the shoes quite useful on warm and hot days.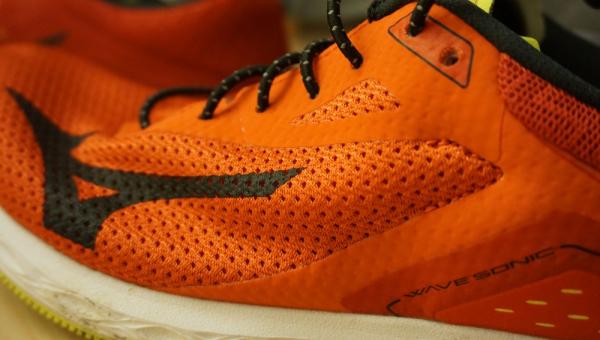 Size & Fit
The shoe is built into a half-sock model, with the tongue attached to the midsole just on one side. That is sometimes good, on other occasions like in the Reebok Harmony Racer, it's just a mess.
The tongue is perfectly cushioned to be worn without socks and the interior is comfy enough for that purpose.
Sometimes, when one has big feet and the tongue is attached just to one side, you have problems with the shoelaces at the other side of the tongue. It starts being painful right after putting them on. This is not the case for Mizuno Wave Sonic.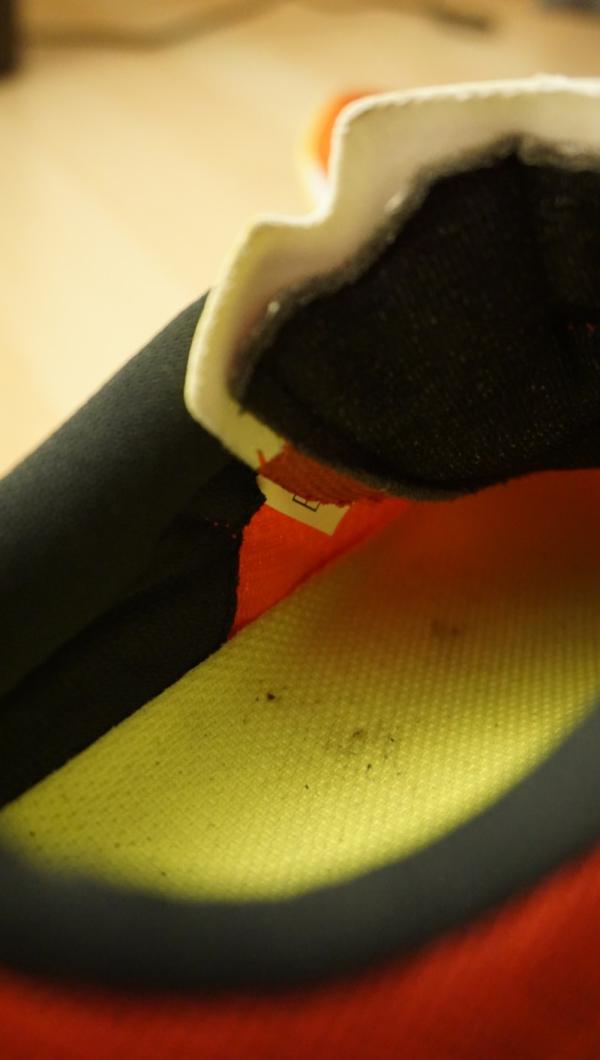 The fit is a little bit smaller than it should be but that's normal for the Mizuno models. When I use socks I use the size 41 and 40.5 without them.
As they look perfect for triathlons, I tried the non-socked version size and went for the 40.5. It fits just perfect but I have to say that a couple of mm more of free room would have been even better.
We know that these type of shoes, the fast ones have to fit but in this case, we miss a little more of room inside.
Pros
Lightweight
Looks good
Fast enough
Comfortable without socks
Durable
Cons
The tongue may cause problems when you try to step in at the T2 due to that half-sock fit
The general size is smaller as you would think
If you turn to hit the ground with the heel, those buddies are not for you
Verdict
Is the Mizuno Wave Sonic for Triathlon?
It is, that is for sprint distance or Olympic ones. For longer distances, we would not recommend it, as it isn't cushioned enough. We all know that during a half marathon we won't keep the marvelous technique from the first 10K.
At the end of the day, it is your call.