Mizuno's new addition to its racing lineup makes me think about my childhood. Wave Sonic makes me remember the video game I used to play and the term I started to use to express things happening at very high speed; "sonic fast".
Wave Sonic is a new addition to Mizuno racing shoe lineup. It is a very fast and flat road shoe suitable for short distance races and uptempo trainings.
The shoe is around 220gr in weight and heel-to-toe drop of 4mm.The pair that I have is in Black and it has a look similar to that of some crossfit shoes. I can easily say that I use the shoe for daily use with a jean and received positive comments from my friends.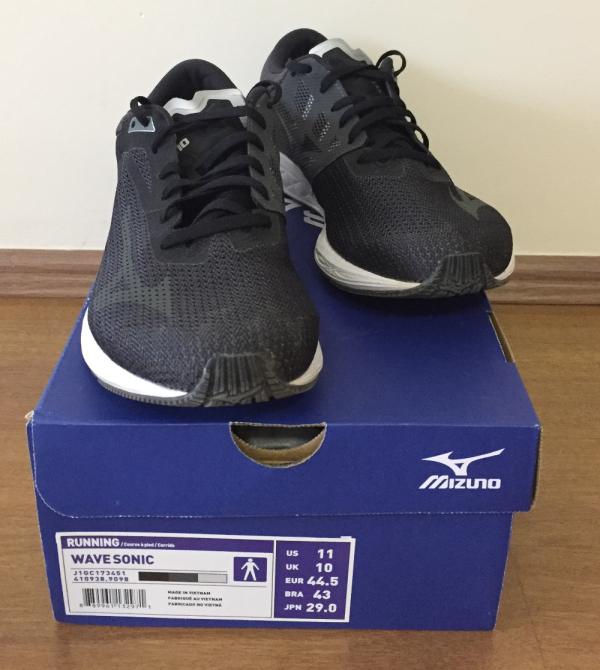 Fit
Shoe size is similar to other Mizuno models I have used. It has a glove-like fit and I believe that thin and seamless upper part plays an important role in this.
During the run, it feels close to your feet and reacts like a part of your own body. I believe that for fast races and training this is a very big advantage.
With a low drop, you can feel more freedom on your feet and this freedom can turn out to be a higher pace in your run.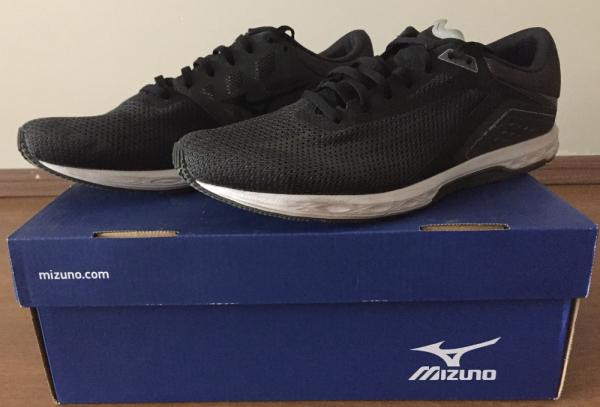 Outsole
As the other new shoe Mizuno introduced (Wave Shadow), Wave Sonic also has Mizuno X10 carbon rubber as an outsole material. This material is very durable, which is something missing in most of the racing flats.
The traction I felt on an asphalt road is good and I believe patterns in the outsole is one of the reasons for this.
Unfortunately, where I live is not known for perfect asphalt roads. Therefore, even if you run on asphalt, you should expect some foreign materials along the way.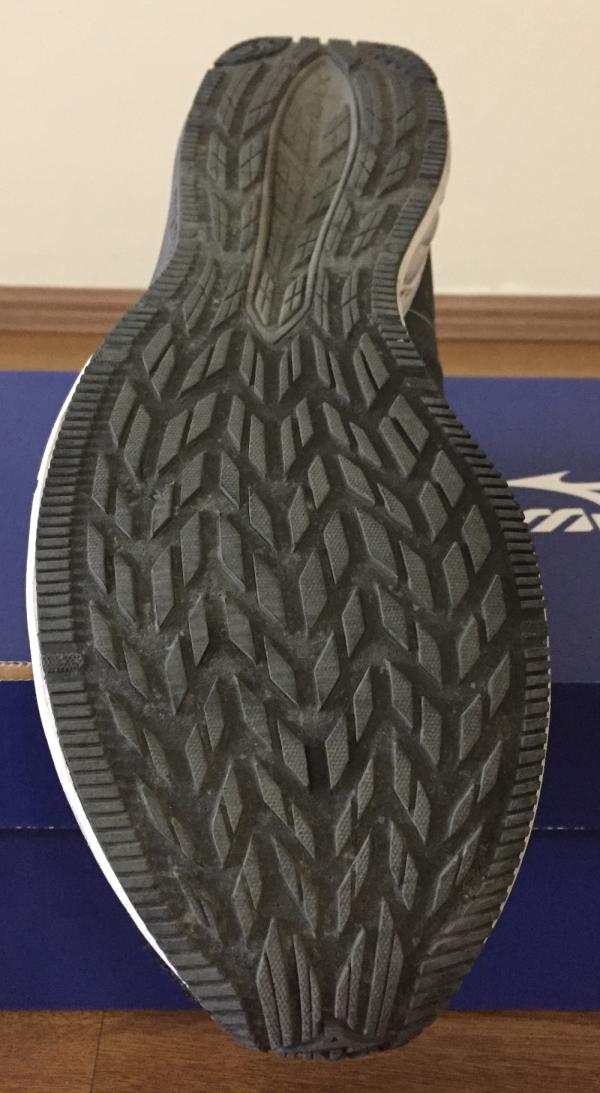 With its durability, X10 carbon rubber won't have any problem with materials such as glass, stones, trash etc.
More so, due to is low profile, I feel the ground and what's on it, much more. For long runs, however, this can possibly create minor problems for the feet.
Midsole
The new midfoot wave construction with U4icX promise to deliver enough cushioning for long distance. As a mild overpronator, what I felt on my runs is an elastic feel from the shoe. It's also very comfortable that the shoe has a 4mm drop.
The same material used in Wave Shadow was used for Sonic giving that similar bouncy, elastic feel.
I am certain that we will see more usage of U4icX in other Mizuno models especially for the race models as it sure creates some additional speed.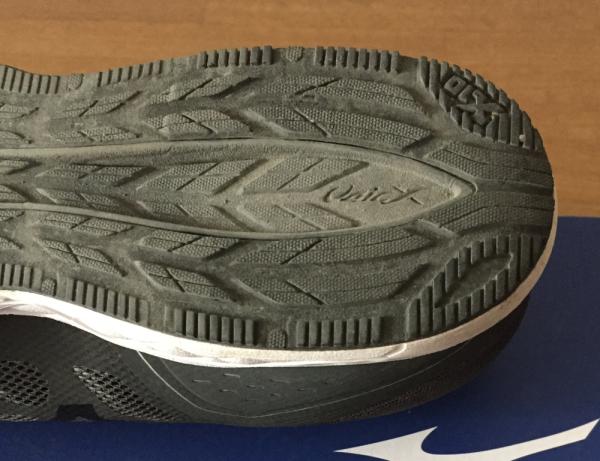 Upper
Upper unit of the shoe provides a very close feel and Mizuno already describes this as "sock-like construction". It has a seamless mesh upper, which is also soft and comfortable.
In general, Mizuno has its logo on the side of the shoe with some additional plastic layer, however, Wave Sonic has the logo printed which was moved to save some weight.
I believe that we are living in an era where anything is possible with the help of technology and people are seeking quicker and lighter shoes, therefore any kind of weight saving will be important during a selection process.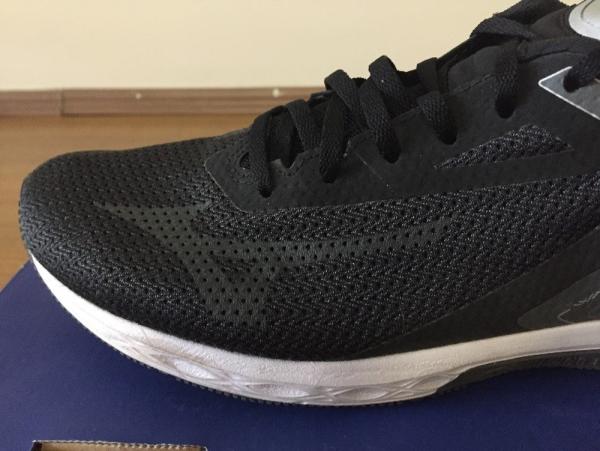 User Experience
Due to my overpronation, I took the shoe only for short runs (4-6km). I am not sure whether it is due to its midsole U4icX material or just because I run on short distances, I felt enough support from the shoe.
Of course, my feet were much more free to move and when I look at that, while the shoe doesn't support my overpronation, it was much better than my expectation from a racing shoe.
This is the first racing flat that I used, therefore cannot compare its speed on the road with other models. For me, however, it is a fast shoe and it's elasticity provides additional force during "pull/push" phase.
As a negative note, in the toe box area, there are more rooms for it to be called"sock-like".
Does it create any problem for me? My answer is no.
However, I believe that since Mizuno puts emphasis on its specification being sock-like, it needs to be improved.