True to the largely used motto "if it ain't broke, don't fix it," the Mizuno Wave Sky 6 retains almost everything of version number 5 and testers found it to be, once again, a great choice. Daily trainer for easy and long runs, when there's no need to rush, it excels not only performance-wise, but also in the sustainability department. It's only caveat is the price, but you get a lot in return.
Pros
Premium comfort
Smooth and cushioned ride
Abundant airflow
Secure lockdown
Stable
Amazing durability
Welcomes wider feet
Lots of recycled parts
Cons
On the heavier side
Too expensive
Who should buy the Mizuno Wave Sky 6
Buy it if you want a high-mileage shoe for all of your slow-paced runs that is reliable, stable, and has plenty of comfort, cushioning, and above-average durability. If you liked the previous iteration, then you'll love this shoe.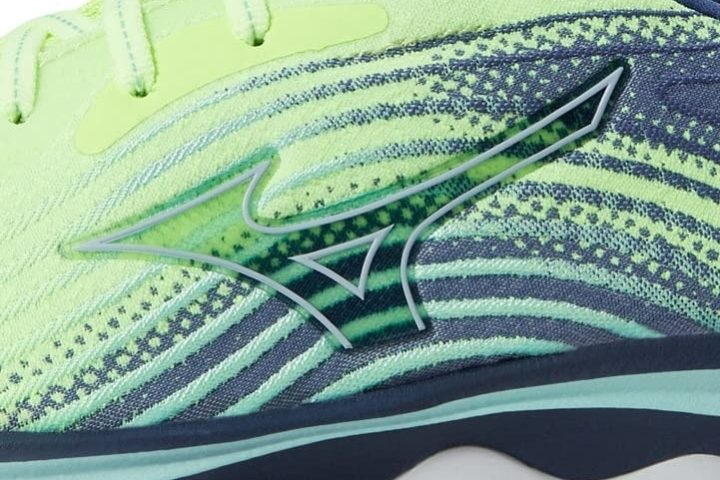 Who should not buy it
This is not the right choice if you are trying to save some money. Get the Brooks Glycerin 20 instead. If you prefer lighter shoes, have a look at the Mizuno Wave Rider 25, it's definitely a better option.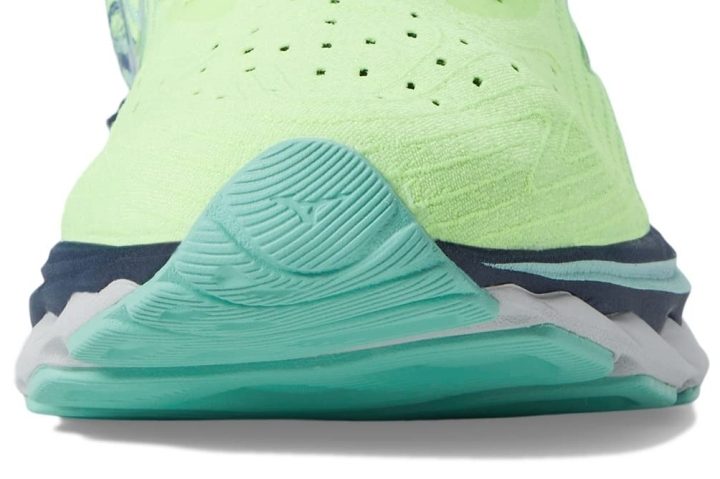 Mizuno Wave Sky 6 vs Wave Sky 5
Compared to the previous version, there are only a few differences: the shoe is now more environmental-friendly; secondly, the upper has been made a bit more stretchy and accommodating; lastly, we see a substantial reduction in the weight department.
An excellent everyday companion
According to those who tested it, this Mizuno running shoe is great for everyday training, recovery, and long runs.
As a testament to its qualities, an experienced runner said that after a 20-mile run, his legs "were feeling surprisingly good."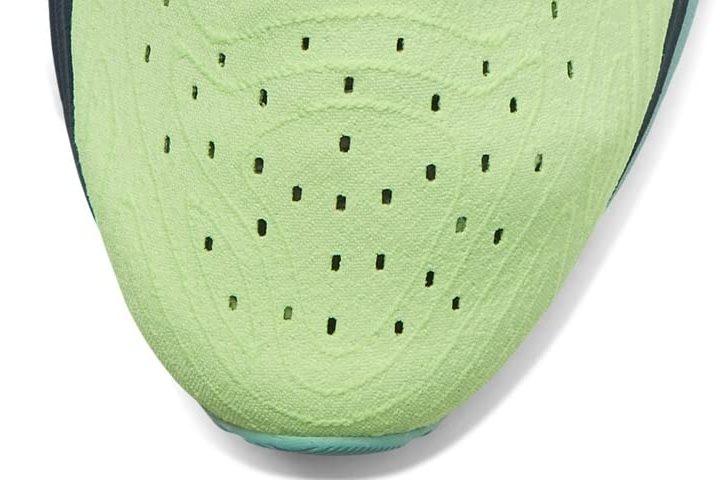 Wave Sky 6 is an airy shoe
Reviewers noticed that the upper had great breathability. One of them tested it at almost 90°F and he didn't have any issues with overheating, it "breathes surprisingly well."
A joy to wear
The upper "just seems like it's built beautifully," said an experienced runner. According to Mizuno, it is now 30% more stretchy, and testers confirmed that it is suitable even for runners with slightly wider feet.

A tester stated that overall the shoe is "outstandingly comfortable," and "it does just make you want to go out and run."
A slightly different Mizuno ride
Mizuno shoes usually have midsoles that are on the firmer side. While the Wave Sky 6 is for sure not as firm as other models, it still has that "soft-yet-not plush feeling," as shared by a runner. The ride is not particularly energetic, yet "very well cushioned and smooth."
As other testers said:
"this shoe runs so silky smooth"
"a lot of cushion and support"
"it's a unique feel for sure."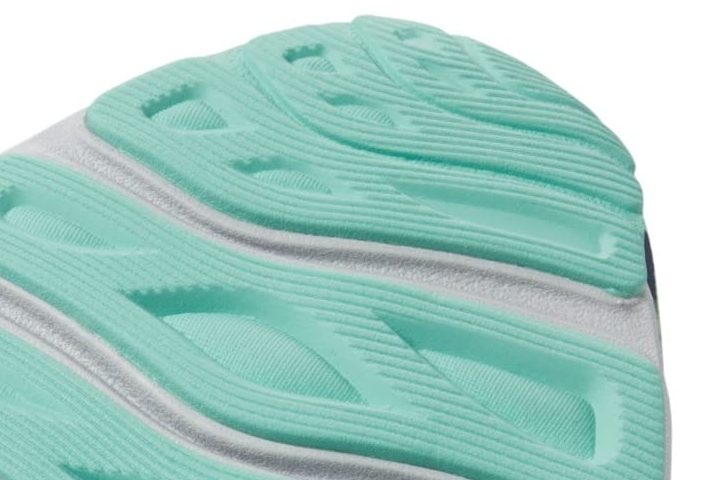 The usual, great rubber
No issues were reported regarding the outsole, which is made with the tried and true X10 carbon rubber and has, as an expert stated, "a nice balance of durability, traction, and flexibility."
There are lighter options
This new version sees noticeable weight reduction, from 11.8oz (334g) to 10.7oz (303g).
A runner praised the effort, as "they are definitely heading in the right direction." Yet, while an expert shared that the rocker geometry makes the shoe feel lighter, a weight above 300 grams is quite high (the average is 9.9oz or 280g) and testers wished for a further decrease.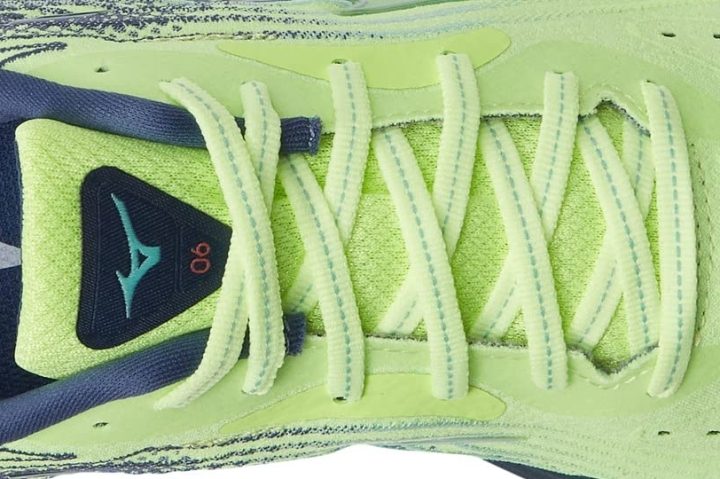 Wave Sky 6 locks your foot
Reviewers had no doubt about the security that the shoe provides. One of them stated that the upper "nails the perfect balance between securing your foot while having a little stretch," while another runner added that it "really wraps around your foot."
Nicely stable
While remaining in the neutral category, there are shoes that are more stable than others, and the Wave Sky 6 is one of them. Judging by the comments on this department, it provides a very good amount of support.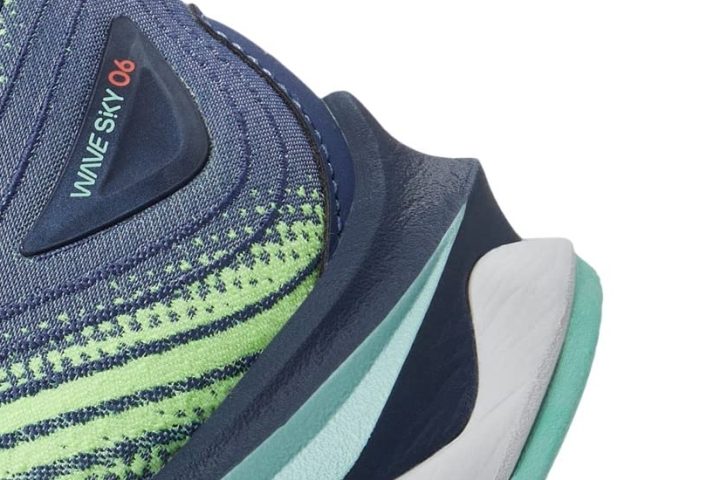 Wave Sky 6 can last plenty of miles
Reviewers agreed on the durability and underlined how the shoe is going to last long. As they perfectly put it:
"extremely durable"
"a tank of a shoe"
"will look fairly new even as it ages."
Almost completely recycled
Recycled materials are something we are now used to seeing in running shoes, but many runners point out that more than often it's just mere marketing. This cannot be said of the Wave Sky 6, which has really many recycled parts. A tester was clear about this: "the sustainability of the shoe is impressive."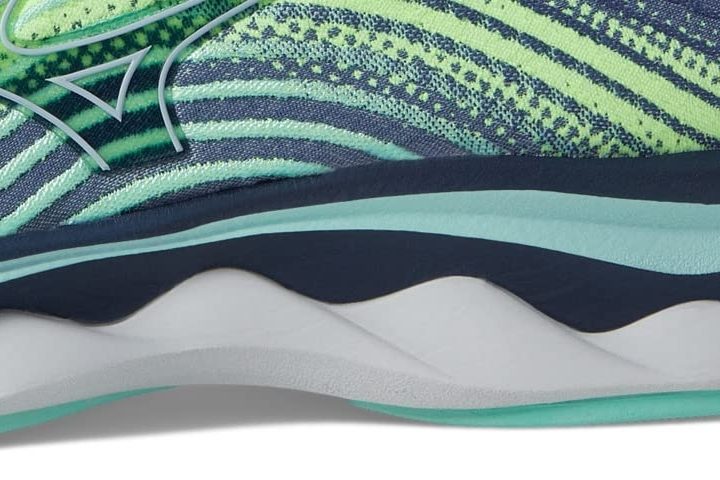 Mizuno Wave Sky 6 could be cheaper
An avid runner was a bit disappointed as "the $170 price tag stings," while another expert stated that "if it cost $150, this would be a no-brainer."