The Wave Inspires are first and foremost stability shoes designed to let you run miles in comfort without giving your joints too much of a hammering.
What this means is that they are fairly substantial in terms of cushioning with a big, wide sole giving you lots of ground contact. I usually run in more lightweight racing shoes so these are a bit of a change and I wasn't quite sure what to expect.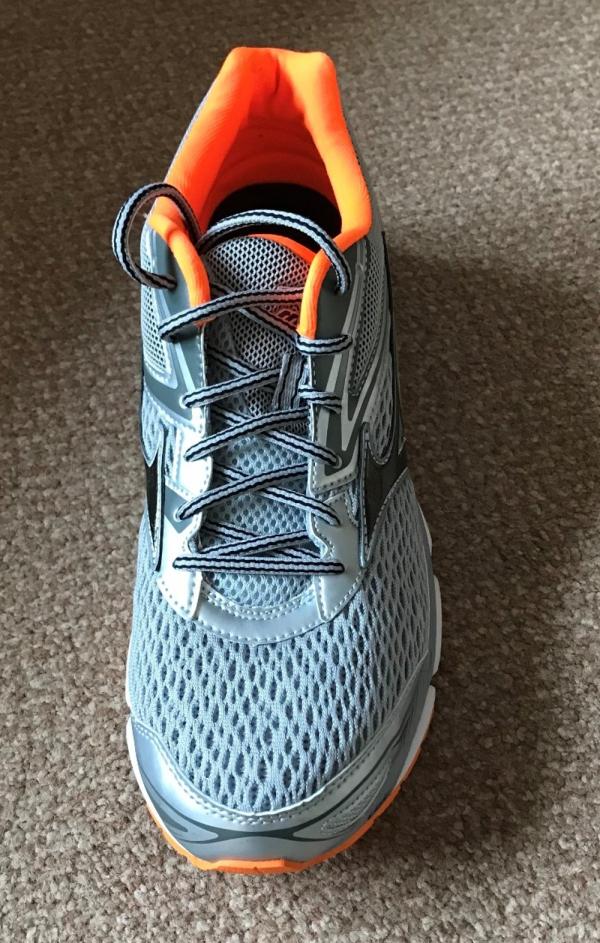 Design & First Impressions
I really like the design and style of these shoes, especially in the silver and orange colorway. They definitely look better in the flesh than in pictures.
The design itself is fairly traditional with everything in proportion and just enough flashes and stripes without going over the top. A bit too bright to wear as anything but a running shoe. Still, I really like its orange and silver color pairing.
How Do They Feel
When I took these out of the box I was a bit worried that they might feel like I was wearing a big, heavy pair of slippers. But they actually feel surprisingly light and are not too soft and wallowy.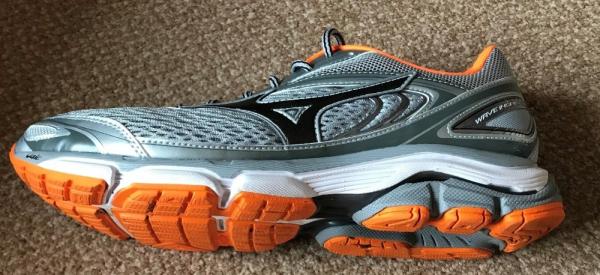 That does not mean you will feel much of the ground beneath you if that is important to you but they did not feel slow which was a pleasant surprise. The sole is not particularly flexible but is definitely a comfortable place to be in for longer runs.
The padding around the collar and on the tongue is just right giving plenty of plush support without ever rubbing.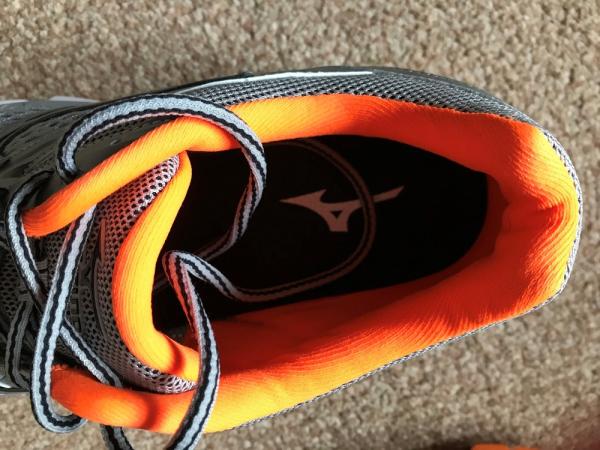 They did a feel bit warm at times so they are more of an autumn to spring shoe rather than summer but this was not a big problem.
The width was just right for me. To put this into context I find precision fit Inov-8 shoes bordering on the tight but have not found any other shoes tight at all so I probably have fairly narrow feet.
Sizing was also true, I am a UK 10.5 in all my other shoes and this size was fine for me here. The toe box is plenty big enough and the uppers are soft and flexible, meaning the Wave Inspires score highly on comfort for me.
What About Underneath?
You get a big, wide sole that works fine on the road in all but the wettest conditions. I have mainly stuck to the road but the Wave Inspires coped fine with a bit dry, summer trail runs.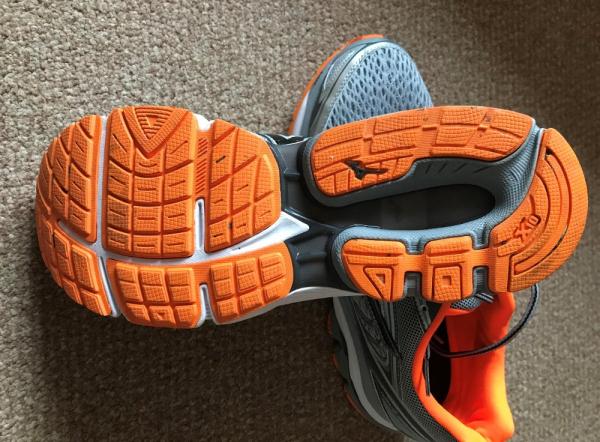 There is plenty of support provided by the sole plate across the middle and lots of cushioning from the midsole.
The 12mm drop also helped with the supportive feel though the sheer size of the sole did make me feel like I was plodding compared to smaller shoes but I could soon get used to this.
Performance
The Wave Inspires are made for logging long miles in comfort and they certainly fit that brief. They are not meant to be a fast shoe and I would not wear them for a 5k or 10k race as I think they would slow me down a bit.
On the plus side the lacing works well in providing a secure, lasting fit and my legs felt well cushioned over longer runs.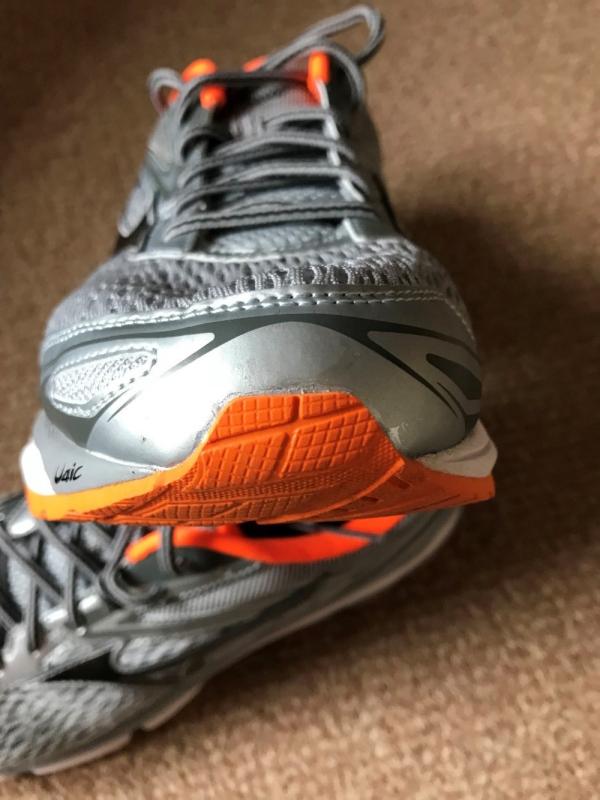 Conclusion
The Wave Inspire 13 are a good looking, comfortable and supportive pair of running shoes.
They are pretty solid and do not exactly put a spring in your step but on long, steady runs they have given me no issues at all. They are a bit inflexible for my liking but I have only done about thirty miles in them so far so this may improve with time.
If you are looking for something stable and supportive for long, gentle runs these could be for you especially in the silver/orange which I am a big fan of.
Thank you to the generous people at Mizuno who sent me the Wave Inspires to test.