I began running in these shoes at the beginning of August and so far, I have logged over 150 miles in them. I must say that they have been a surprising favorite and have been a part of some great running memories for me.
I was running in these shoes this month when I achieved a long term personal goal of running a sub 1:50:00 half marathon time. Running under my goal time also led me to achieve a new personal record for my fastest half marathon time to date.
Of course, shoes are just one of the many factors involved in achieving faster times, however running is much easier and enjoyable when you have great shoes like these on your feet.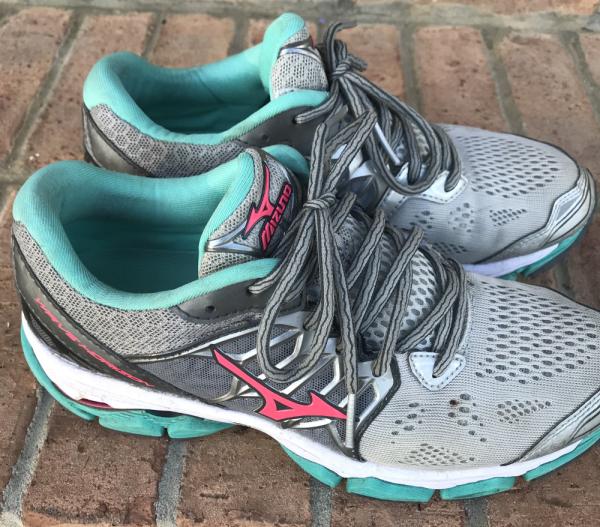 Cushion
One of my favorite things about these shoes is the cushion they provide. This year I have run in five different shoes in search of the perfect amount of cushion, and up until now none of the brands that I have tried have met my expectations.
The Wave Horizons are designed with Mizuno's fan-shaped wave technology. Therefore, the shoes have different wave heights that provide more cushion and stability for runners.
The bottom layer is also designed with U4icx technology which provides a softer impact for runners. Also, if you need or just prefer more cushion, they also have a removable insole that you can easily replace.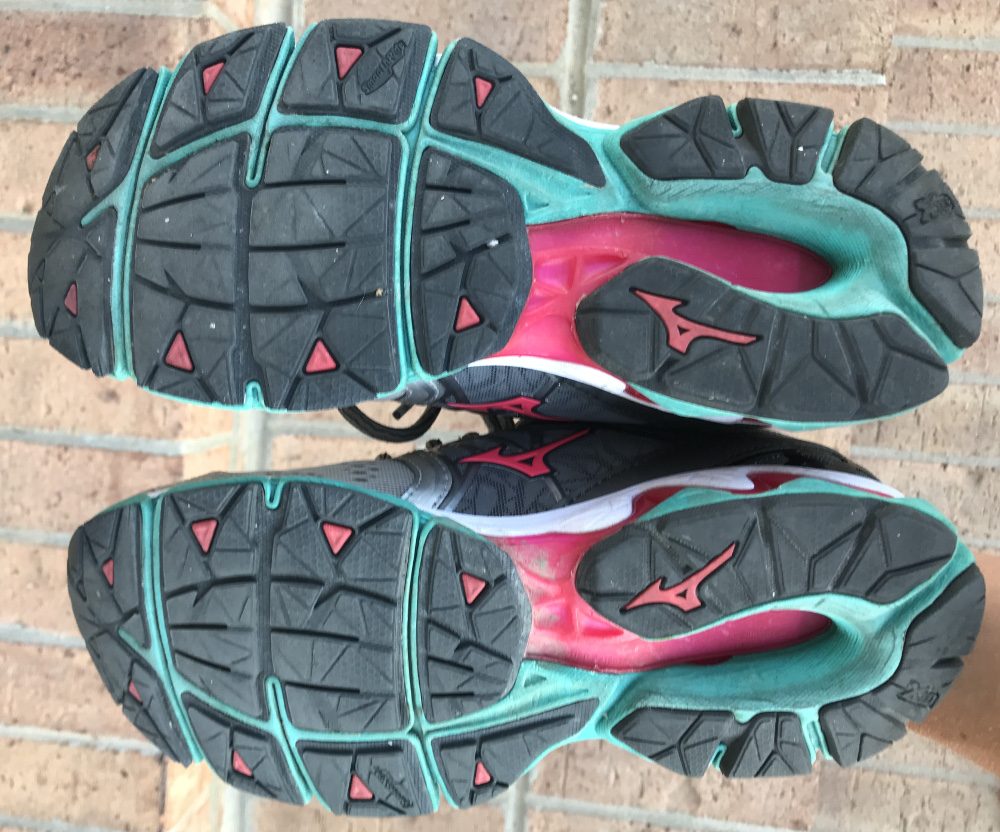 Lightweight
Another wonderful thing about these shoes is that they are also lightweight. In fact, they only weigh 9.7 ounces and this is a major benefit to runners who are trying to improve their race times.
The upper portion of the shoe is designed with a breathable air mesh that helps the shoes to be lightweight, but also breathable. This provides runners with a more ventilated fit and keeps your feet cool and dry.
Support & Design
Even though this shoe is lightweight it also provides a supportive ride during runs.
The midsole is created to be soft and flexible for comfort, but once you tie these shoes your foot is locked in. I never feel like my foot is at risk for moving during my runs. Also, my heel fits perfectly down inside of the shoe and the back of the inner portion of the shoe is soft and comfortable.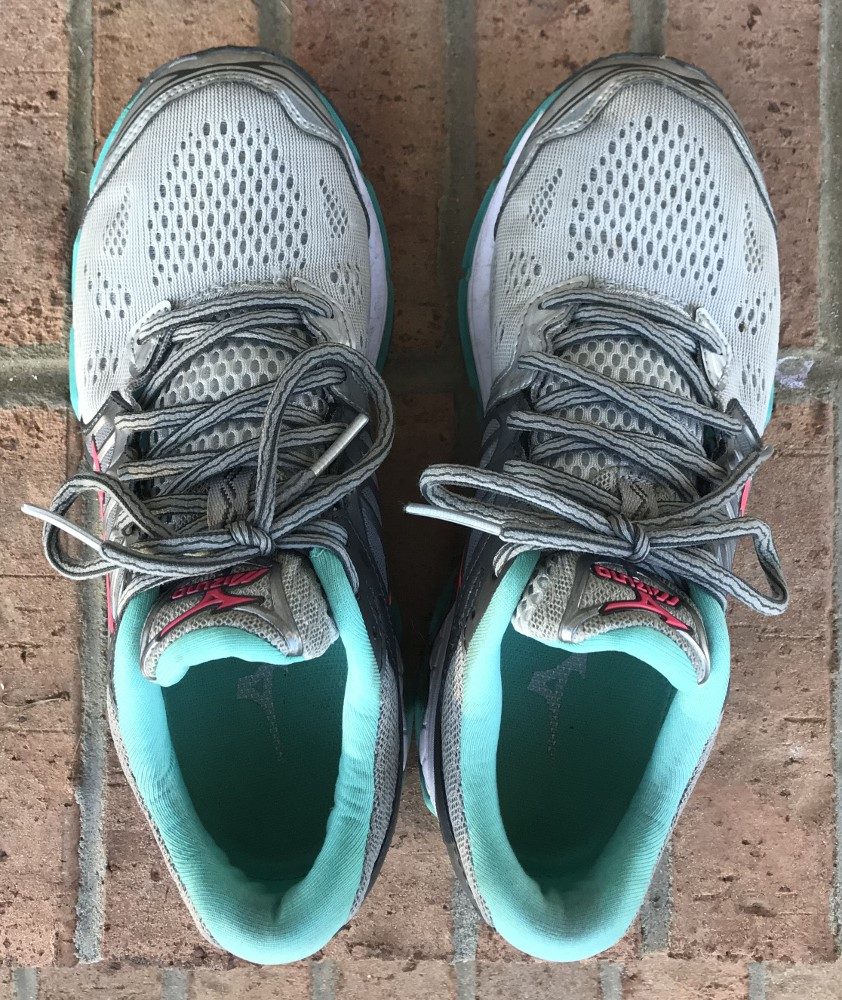 Furthermore, I was also very impressed with the overall design of the shoe and the colors. Online, Mizuno offers this shoe in five assorted colors.
I looked at all the varieties of colors and I felt like they offered designs that most consumers could pick a color style that they liked. I have been running in the pair called silver and pink, but it has a cute mint green base and inside. I have been running in the pair called silver and pink, but it has a cute mint green base and inside.
A Few Disadvantages
Even with the greatest running shoe designs, there will always be a few disadvantages that individuals will experience while running in them. One of the only problems that I experienced with these shoes was early on they were tight on my right foot.
I would notice that when I first started running in them the left foot would feel fine, but the right took a while to break in. 150 miles later this is not really a problem and the right shoe has loosened up, but it was something that I noticed in the beginning.
Expense
Another thing that I noticed was when I searched for the retail price of these shoes they were priced at $159.95. I think this price might be high for some consumers, and some may wait for these to go on sale before they purchased them, especially if they have never run in Mizuno before.
Conclusion
To conclude, I have found these shoes to be an excellent neutral running shoe. The lightweight fit and cushion provide runners with optimal support and speed.
There are a variety of color options to choose from and they are stylish in design. Lastly, after 150 miles they have proven to be durable, and are a great investment for runners looking for a lasting running shoe.
I would encourage any neutral runner to give these shoes a try and plan to run in mine as long as I can.