The reception given to the Mizuno Wave Horizon was generally positive. Runners welcomed the stability mechanics of this shoe, as well as its lightweight construction and the generally responsive foam platform. There were a few complaints about it, including a bit of tightness in some sections of the upper.
Pros
Solid stability
Impressive cushioning
Lightweight
Durable
Flexible forefoot section
Breathable
Supportive fit
Cons
Narrow heel cup
Shoelace issue
Tendency to compress
Who should buy the Mizuno Wave Horizon
A perfect choice for road runners who have over-pronated foot motion who want a premium performance running shoe that provides exceptional support during their running sessions.
A good investment for experienced road runners who are looking for a long-lasting road running shoe.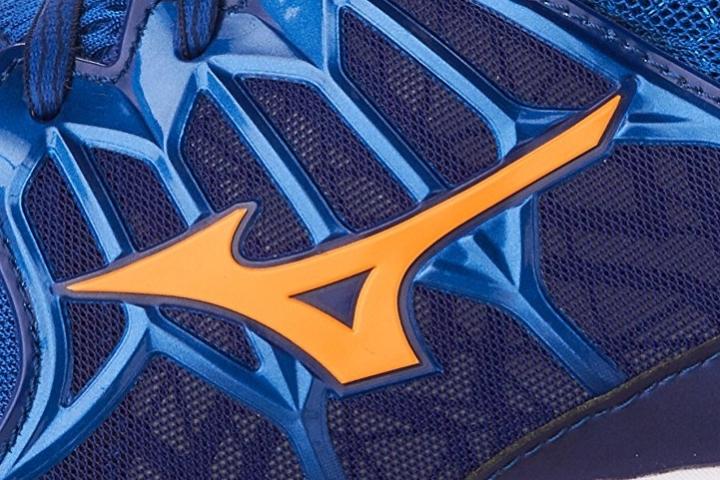 Delivers solid durability, traction and Flexibility
X10 is the compound that's used for the outsole unit of the Mizuno Wave Horizon. Made from durable carbon rubber, it responsibly shields the mid-sole foam from the abrasive nature of the asphalt. It also provides traction, which is important for every run.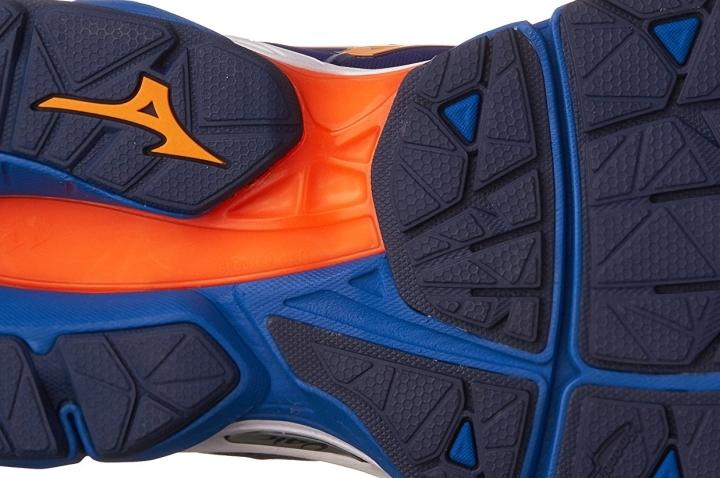 Flex grooves make the platform more flexible, thus allowing it to be more adherent to the natural movement of the foot. These grooves also give flexibility to the Wave Horizon 2.
A decoupled heel helps in isolating impact generated from rearfoot striking, basically keeping the impact energy centered in the back part of the shoe.
Wave Horizon offers responsive and comfortable ride
The U4ic Top Midsole is a responsive, flexible foam that provides a comfortable underfoot experience for the runner. It's now longer lasting.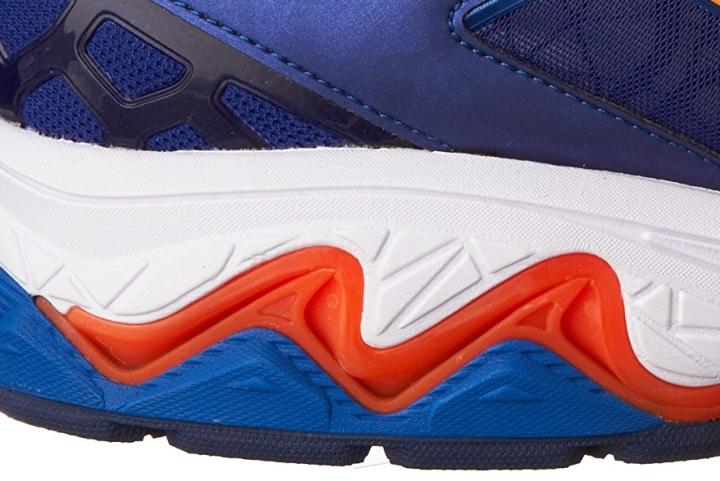 The U4icX is a lighter version of the U4ic, yet it offers more cushioning. It's placed in the heel section, and it provides additional shock absorption.
Mizuno's Cloudwave provides more cushioning and springiness
The Cloudwave is an elastic thermal plastic unit that's placed in the platform of the Mizuno Wave Horizon. It goes from the heel to the mid-foot section. It delivers additional cushioning and springiness with each step.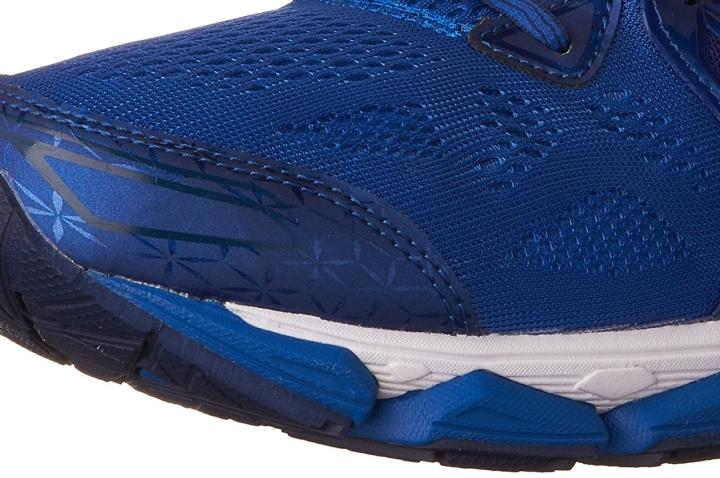 The Fan Shaped geometry of the sole unit helps in correcting over-pronation. It holds the arch and prevents it from collapsing inwardly.
The OrthoLite Sock Liner adds a bit more cushioning to the underfoot. It also has anti-moisture and anti-microbial properties, which make the interior shoe-environment clean and healthy.
Mizuno Wave Horizon offers breathable and secure coverage
The upper unit of the Mizuno Wave Horizon features the Triple Zone Mesh, which provides breathable, durable, and secure coverage to the foot of the wearer.
The Dynamotion Fit offers a snug yet accommodating fit by utilizing a stretchy material in the front section of the upper. The collar stays robust and intact, even after many uses.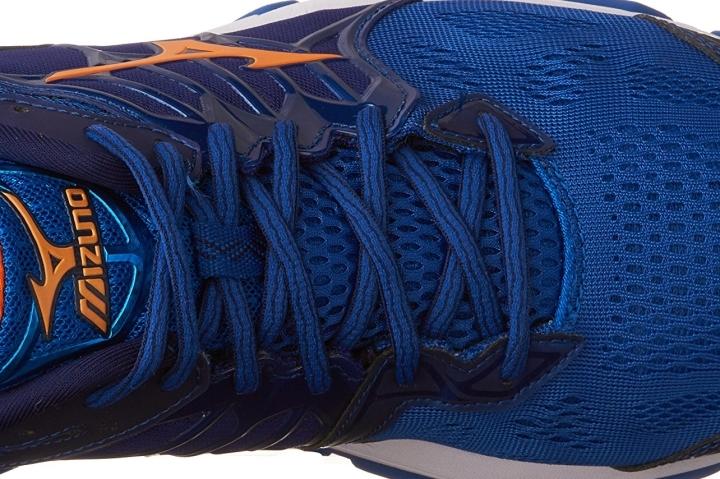 Stitched overlays make the façade look more appealing. They also help in keeping the shoe as secure as possible.
A thin heel cup is fused to the rear of the upper. It holds the foot in place and prevents it from accidentally exiting shoe.