I am excited to have the opportunity to review the Mizuno Wave Diachi 2, as it was my first Mizuno trail shoe that I have worn!
After trying out this shoe I was impressed with the quality and believe that this a great shoe for beginning trail runners to start off with.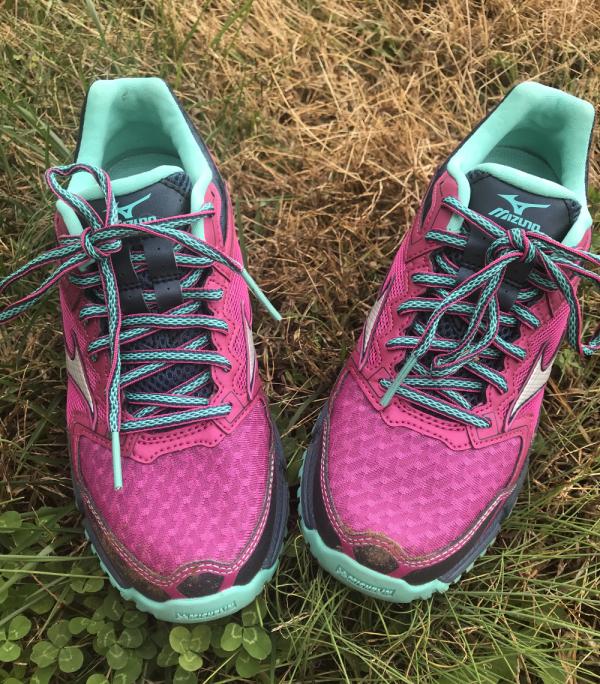 The Mizuno Wave Daichi 2 is a neutral and lightweight trail shoe. It provides trail runners with a comfortable and durable ride in mild terrain.
The shoe construction is top notch in quality and some of my favorite features were the Michelin rubber outsoles, XtaRide technology, air mesh upper, and color schemes.
Michelin Rubber Outsoles & XtaRide Technology
A favorite feature of mine regarding this shoe was the Michelin rubber outsoles. I feel like the Michelin rubber provides this trail shoe with a durable ride that can withstand rocky terrain.
Additionally, these shoes feature XtaRide technology which consists of lugs in the bottom of the shoe that Mizuno claims are comparable to mountain bike tires.
These lugs provide the shoe the ability to gain extra grip and traction in rough terrain. When I first saw the lugs in the bottom I was skeptical that they might feel more like a cleat.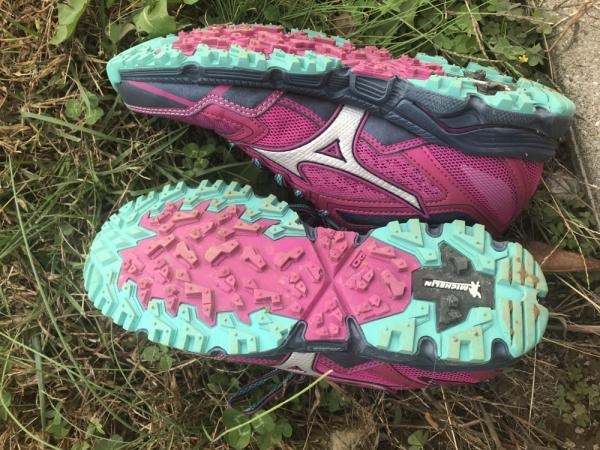 However, they don't feel like that to me at all, and I didn't feel like I even noticed them while out running in these shoes. (I also would like to add that my experience with these shoes has been in mild terrain, and does not reflect their ability in moderate to rough areas).
The XtaRide technology also includes an X-groove in the midsole of the shoe, which enhances its flexibility.
I would like to add- while I did feel that the X-groove did provide for some flexibility, when I first started wearing this shoe I felt like it was much stiffer than other Mizuno shoes that I have worn.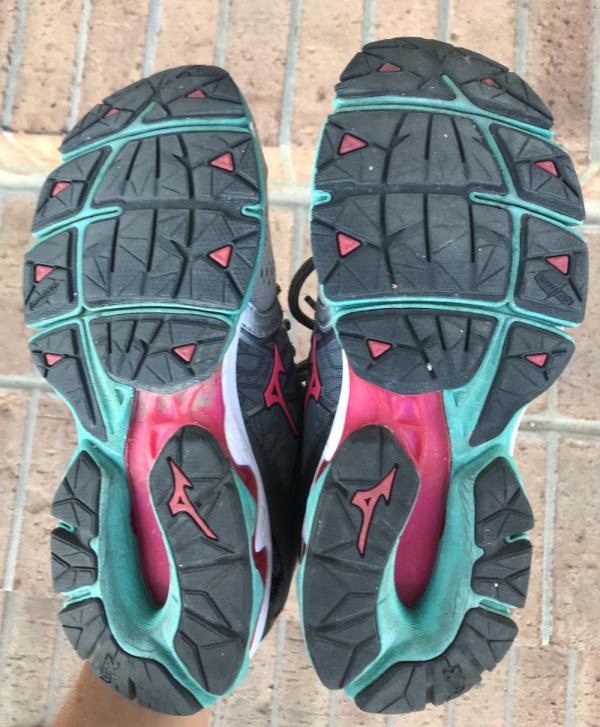 Cushioned Midsole & Ventilated Upper
One thing that I really like about Mizuno shoe technology is their Wave Technology.
These shoes are also designed in that fashion and it provides them a lightweight and cushioned ride. Anytime that I am wearing a Mizuno shoe I never have trouble with my feet and these were no different.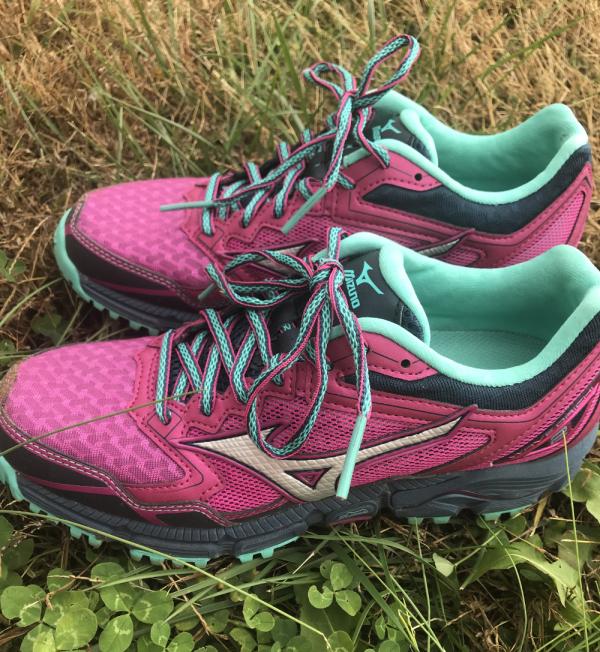 Another notable feature of these shoes is their durable and ventilated upper. When running in the shoes my feet felt cool and ventilated. The upper also is lightweight and seem durable enough to withstand the elements.
Color Scheme
Lastly, I can't pass up an opportunity to talk about the variety of color options in this pair of shoes.
The shoes that I received were Beet Root-Silver and they are probably my favorite color on a pair of running shoes to date. Along with this color combo, they also offer to others which I think many runners would also enjoy.
Negatives
With any shoe, there will be some features that could use improvement or don't work for the foot of every runner.
For me, I found that when wearing these shoes, they did seem to be stiff and narrow. My foot is already narrow to begin with so for me to notice this so I much, I feel like that runners with wider feet may have problems in this width and maybe even in their normal size.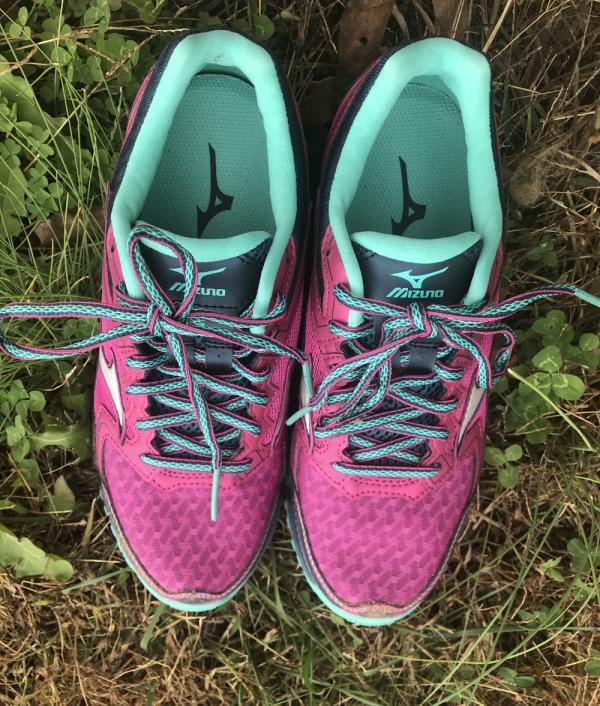 Conclusion
To conclude, if you are searching for a trail shoe for mild terrain I believe this shoe would adequately meet your needs. The original price started at $130.00 and might be an expensive investment for the occasional trail runner.
However, if given the opportunity to purchase these shoes on sale I believe they would make a great addition to any occasional trail runners shoe collection.