According to those who have used it, the Yokota 2 is a lightweight shoe that offers a generous amount of comfort and traction. Its airy upper is also a hit to those looking to hike in warm weather. On the other hand, the footgear's lack of cushioning may be a cause of concern for some.
Pros
True to size
Superb comfort
No break-in period needed
Durable
Grippy
Affordable
Supportive
Very breathable
Cons
Not for wide feet
Plain-looking design
Merrell Yokota 2 review
The Yokota 2 is an affordable, and durable all-around hiking shoe. It excels at day hikes and daily wear. I wouldn't trust it for multi day backpacking due to its potential durability concerns but this is a great option for those who stick to easier trails and day hikes.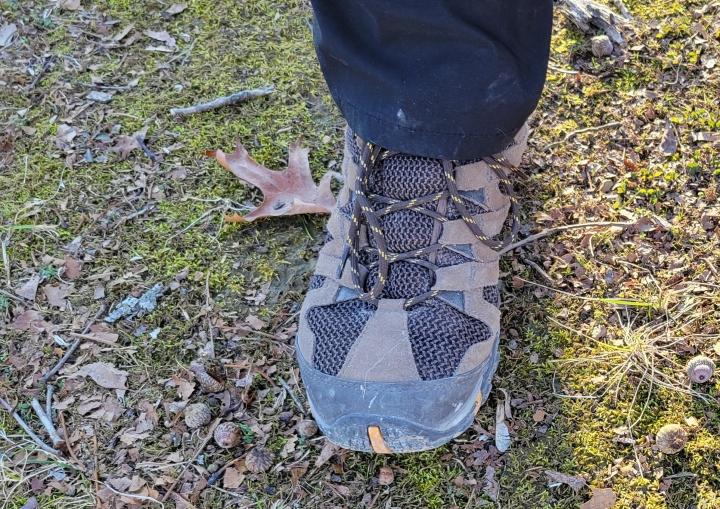 Who should buy it
The Yokota 2 hiking shoe is for you if you are looking for a day hiking shoe that is :
extremely comfy
budget-friendly
grippy
Who should NOT buy it
Consider other models if you: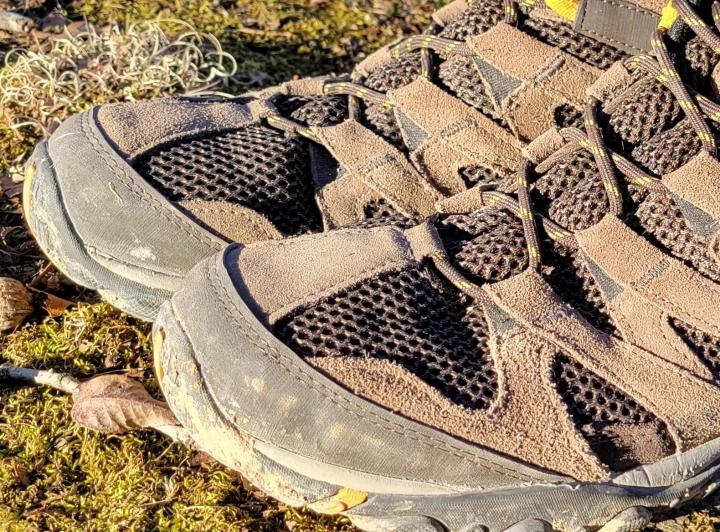 The Yokota 2 offers a great ride and little to no break-in time
These subdued-looking hikers are comfy right out of the box. I took them from the box for multiple days of wearing them, for 8-9 hours per day and experienced no discomfort or hotspots.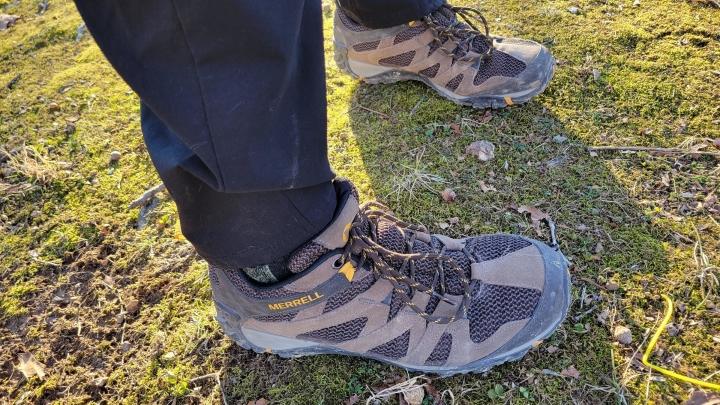 The M Select Outsole seems durable and grippy
Merrell's in house outsole is called M.Select and I'd have to say that it is pretty darn good. Its durable, and grippy. We wouldn't trust it as much as Vibram, but it's good at what it does.
The lacing could use some work
The Yokota 2 lacing is simple and effective. It's a hook and loop-style system that offers a pretty good fit. I had to cinch the laces down to really make the shoes feel secure on foot, but your experience could differ based on your foot shape.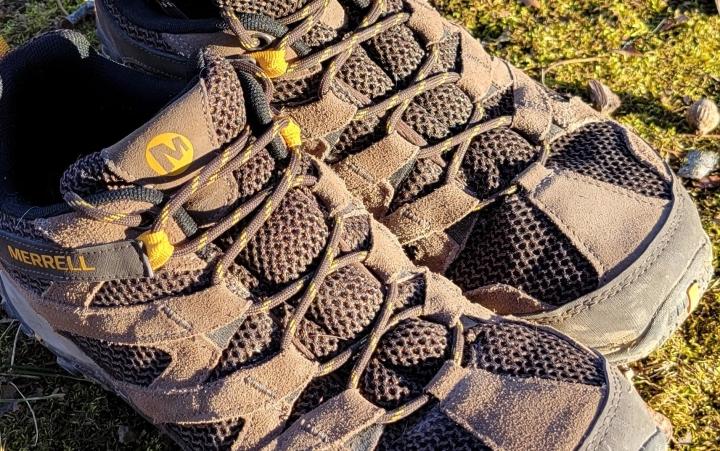 Comfort is awesome
As previously stated, the Yokota 2 offers great step-in comfort and that has held true for several weeks of daily wear. The cushion hasn't flattened out and still feels squishy underfoot.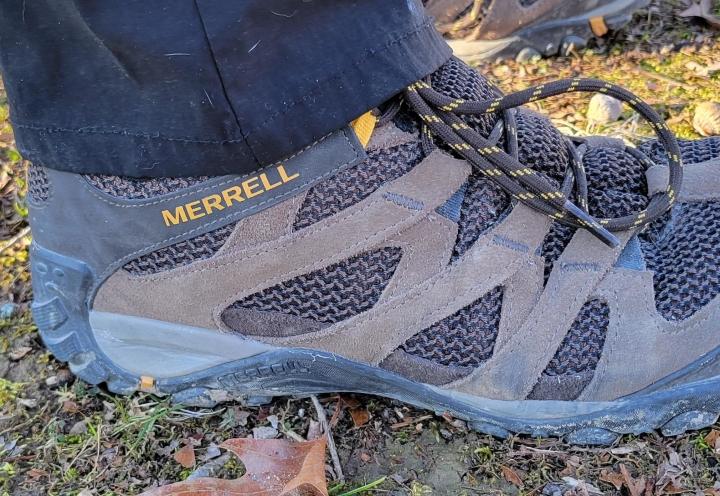 The Merrell Yokota 2 is a great budget-friendly hiking option
One of the biggest strengths of this shoe is its price. It's only $90 and can routinely be found on sale for less. While it isn't the flashiest or most lightweight hiking shoe on the market, we feel that it's a solid option for those looking for a durable and comfortable shoe to get you outside.