Keeping you warm without slowing you down, the Thermo Glacier Mid Waterproof is another Merrell hiking boot that has fascinated outdoorsy folks for its performance on snowy and icy terrains. Admired for its grippy performance, insulation, and comfort, this boot makes a great choice for quick trips to the trail and even in casual activities around the town.
Pros
Super comfortable
Supportive and cushioned
Excellent grip and traction on icy trails
Excellent insulation
Lightweight
Sturdy on icy paths
Great footwear for snowshoeing
Cons
Plastic lace hooks
Weak lacing system
Who should buy the Merrell Thermo Glacier Mid Waterproof
The Merrell Thermo Glacier Mid Waterproof would have captivated the hearts of a lot more hikers out there. It is a solid option if you:
Prefer a hiking boot that is greatly suitable for snowy conditions and freezing temps.
Prefer a hiking boot that provides excellent stability and comfort.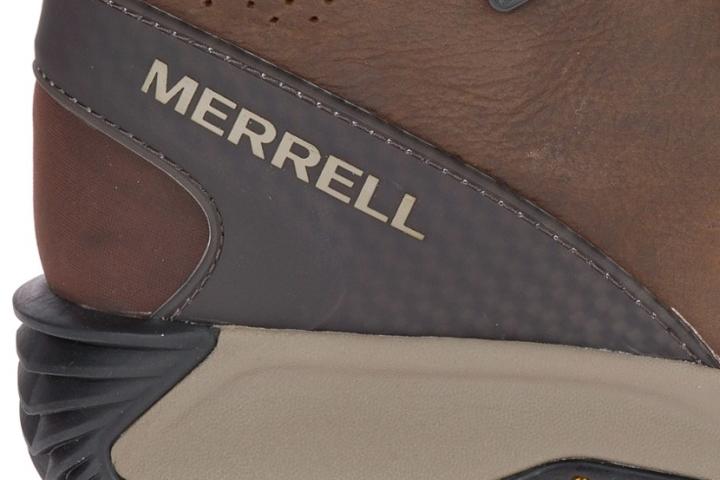 Size and fit
The Thermo Glacier Mid is a hiking boot that fits both men and women. It has a full-grain leather upper that conforms to the shape of the foot after some breaking in. The Kinetic Fit BASE insole and the traditional lace-up closure also help the wearer achieve a snug and custom fit.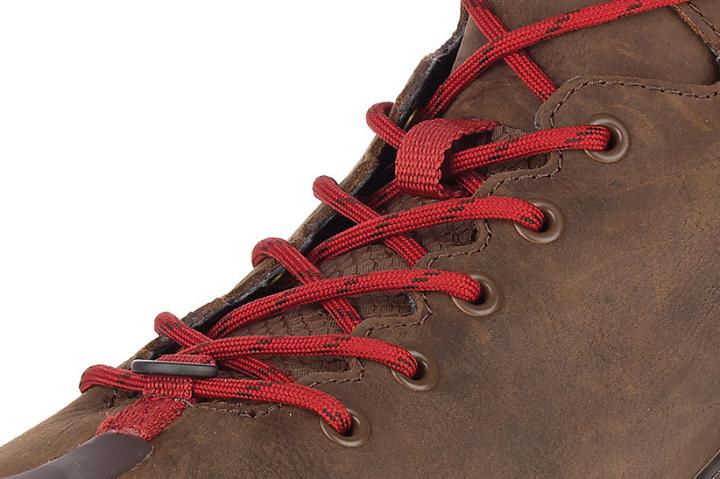 Excellent grip on wet ice
The shoe outsole features the Arctic Grip by Vibram, which is the latest sole technology yet for winter hiking boots. It utilizes an advanced cold-weather gripping system that provides great traction even on wet ice.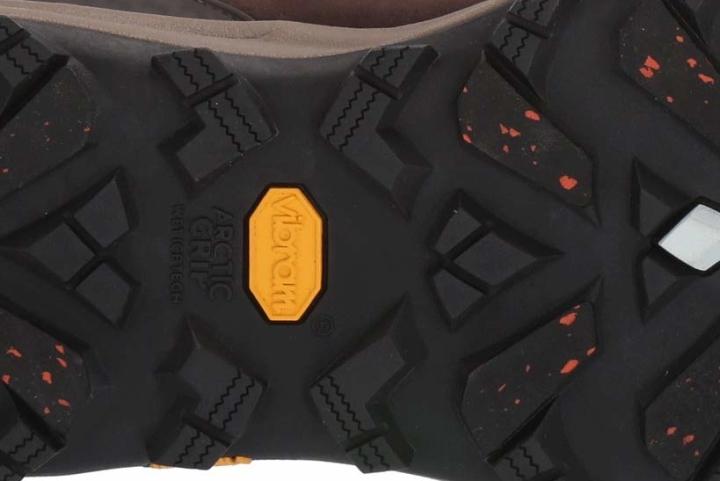 Excellent traction on snowy surfaces
Wet ice is the biggest challenge that winter hikers encounter because it's very slick. Without enough foot traction, you can slip, fall, and suffer from a serious injury. The Thermo Glacier Mid WP outsole is equipped with 5mm lugs which provide maximum traction. This makes the boot suitable not just on wet ice but also on dry ice. According to Vibram, the Arctic Grip has "up to three times better grip" on snowy surfaces than other Vibram soles.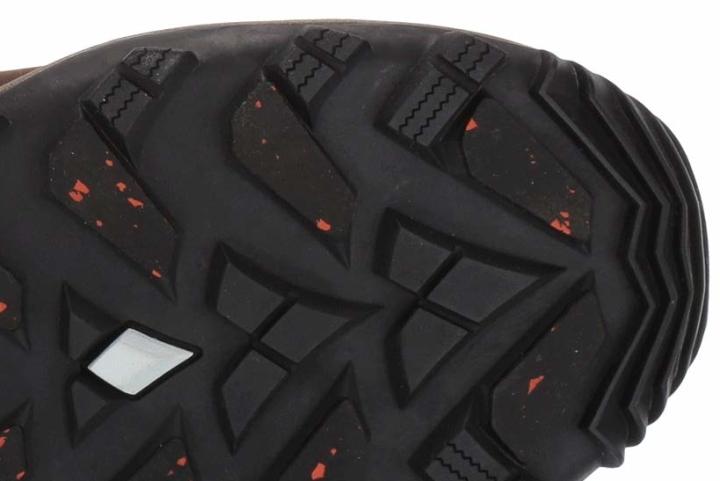 Comfortable cushioning
This winter hiker from Merrel features a compression-molded EVA midsole (CMEVA). In this method, a block of EVA is inserted into a mold. As heat and pressure are applied, the material expands and fills in the shape of the mold.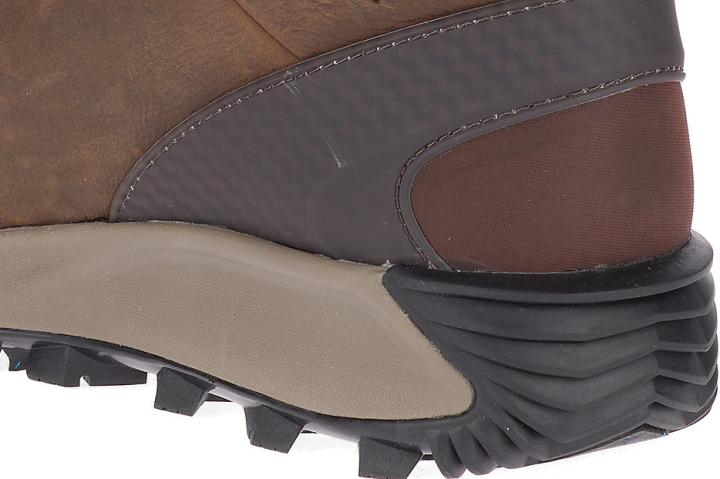 While there is a newer approach to producing midsoles called "EVA injection", compression remains popular because it creates a better design detail. The traditional process also results in firmer midsoles, which are more preferred in hiking shoes.
Excellent insulation
Additionally, the Thermo Glacier Mid WP features a heat-reflective midsole that works by radiating body heat toward the foot.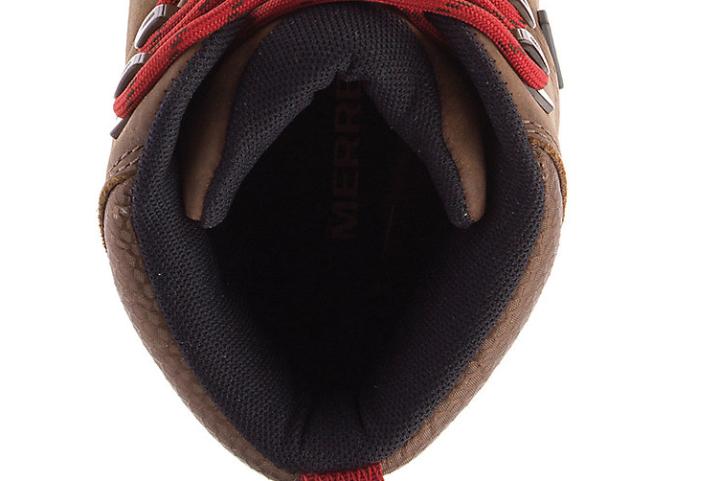 Durable
For the upper, this boot makes use of full-grain leather. This specific type of leather is also used in other premium boots and hiking footwear because it's naturally durable, water-resistant, and has the ability of conforming to the shape of the foot.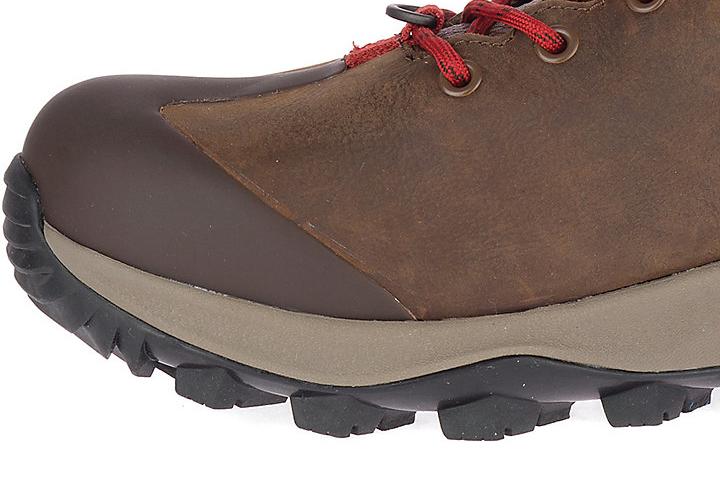 Waterproof and over-the-toe insulation
The Thermo Glacier Mid WP is lined with M Select DRY impermeable membrane that keeps water and moisture from entering the boot. Plus, it is equipped with 1.5mm Primaloft Aerogel over-the-toe insulation, along with Conductor fleece lining that gives warmth.
Provides toe protection
Completing the upper are the molded nylon arch shank, protective rubber toe cap, red laces, and bellows tongue.