The Merrell MTL Skyfire sports a lightweight design and delivers a fast and efficient performance on various terrains. Its highly durable materials also offer lasting comfort and protection. This trail running shoe is suitable for athletes with neutral gaits or those who do not overpronate. However, others wished for more cushioning, while some observed that it lacks outsole durability. Still, this footwear earned admiration for its many benefits.
Pros
Offers a pleasant in-shoe feel
Lightweight
Comfy without socks
Breathable
Delivers a pain-free experience
Versatile
Appealing style and colorways
Cons
Inadequate midsole cushioning
Outsole durability issues
Who should buy the
Merrell MTL Skyfire
The Merrell MTL Skyfire is for you if:
A shoe that won't cause any rubbing or swelling problems is what you are after.

You are looking for footgear with adequate traction for trail runs and hiking.

A pair of kicks that offers continuous ventilation that helps your feet stay dry.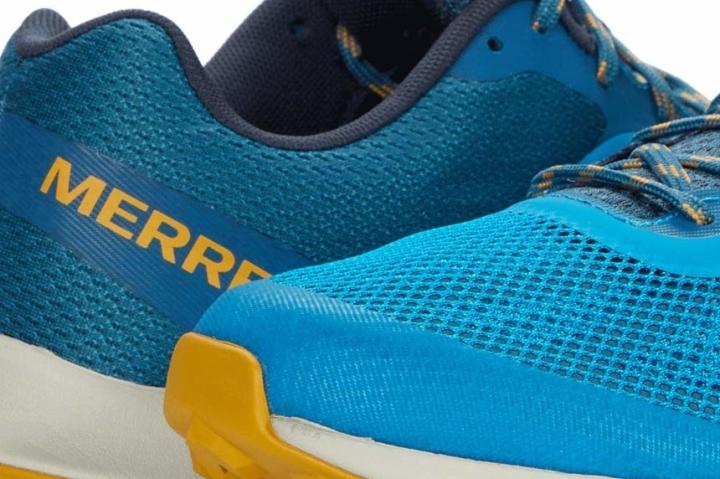 Notable features
The Merrell MTL Skyfire shoe is the latest style from the Merrell Test Lab. It is a vegan-friendly trail running shoe, which means that no animal products are included in the platform. This race-ready shoe helpt the runner go fast in the mountains.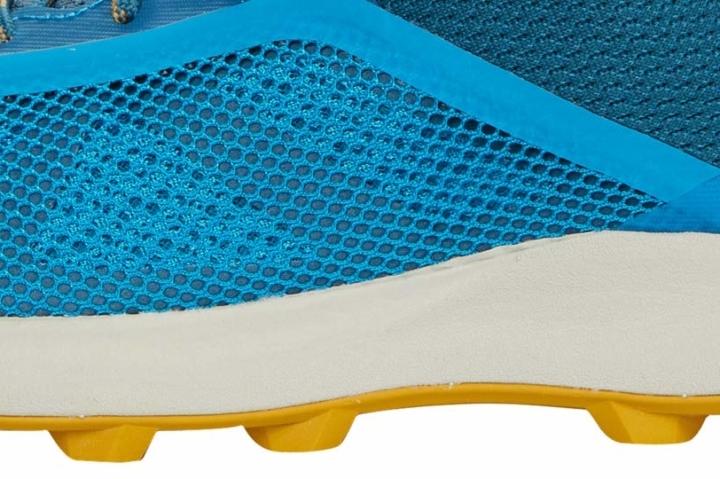 Featuring a tear-resistant upper and an aggressive mountain-grade outsole, the MTL Skyfire withstands the most extreme and rugged environments. It incorporates a responsive foam midsole, which helps absorb impact and offers a high level of comfort while running over the challenging trails.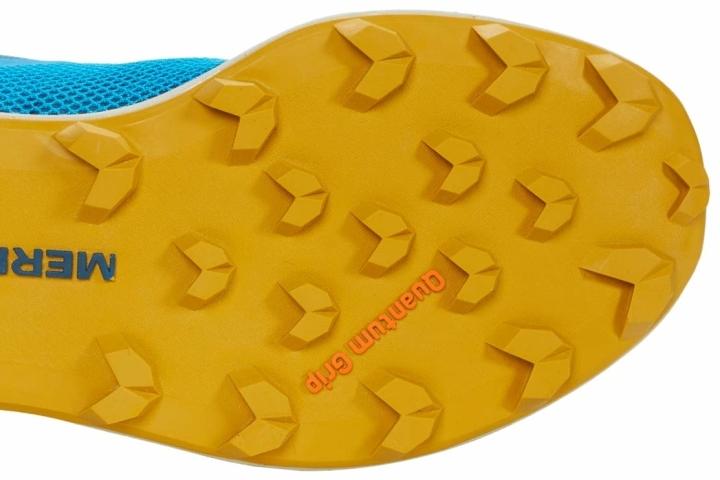 Size and fit
The Merrell MTL Skyfire is available in standard shoe length for both men and women versions. It is recommended to try the shoe in-store before making a purchase decision for a perfect fit. This running shoe utilizes the lace-up closure and bootie tongue construction for a secure and customized fit. A removal insole is also used that provides added comfort and support.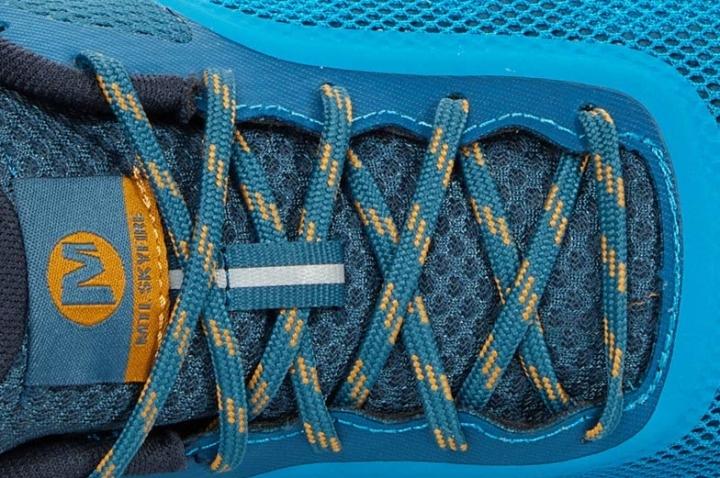 The
Merrell MTL Skyfire's outsole grip
An aggressive mountain-grade rubber called the Quantum Grip™ is integrated into the outsole of the Merrell MTL Skyfire. It is a newly developed rubber outsole from Merrell that supplies versatile traction and grip on both wet and dry surfaces. The rubber outsole offers stability while running over rugged terrain.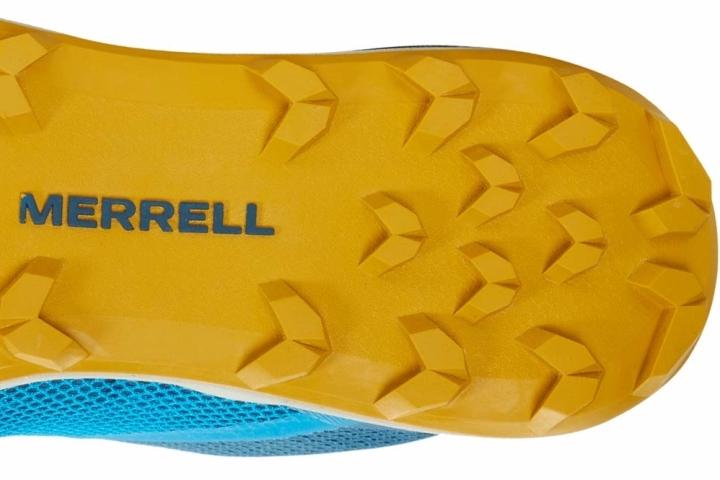 A protective rock plate is positioned between the outsole and midsole sections. This protects the foot from sharp objects.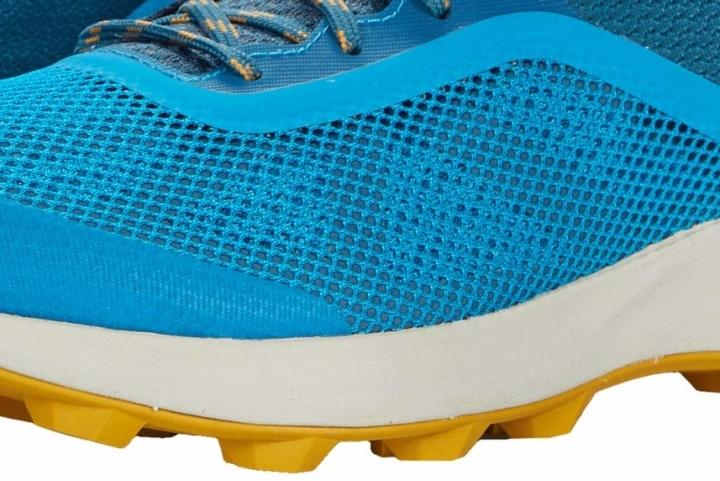 A comfy platform
This Merrell trail running shoe utilizes an ethylene-vinyl acetate or EVA foam midsole for shock absorption. The EVA foam is a soft and elastic midsole material that provides comfort and responsiveness.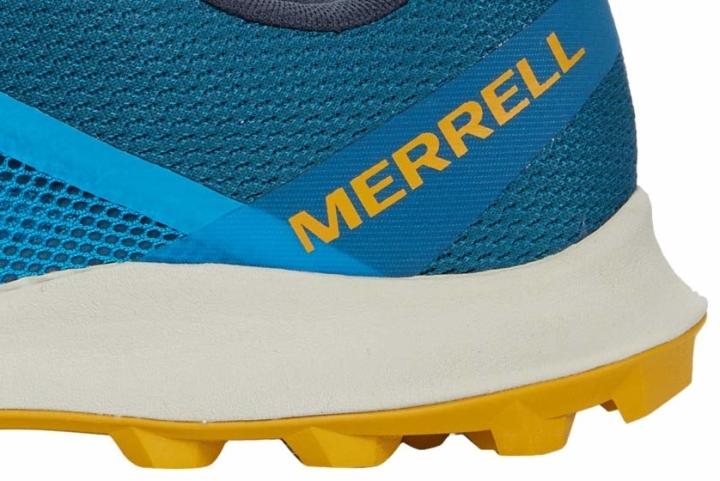 A removable EVA foam insole provides added underfoot protection. This material also allows the runner to adjust the comfort level of the shoe.
A durable shield
The Merrell MTL Skyfire is constructed with a durable upper using tear-resistant fabric. This abrasion-resistant material not only protects the foot from the trail elements but also keeps the platform lightweight. Breathable mesh lining is also utilized which ensures that the foot stays dry and comfortable for an extended period.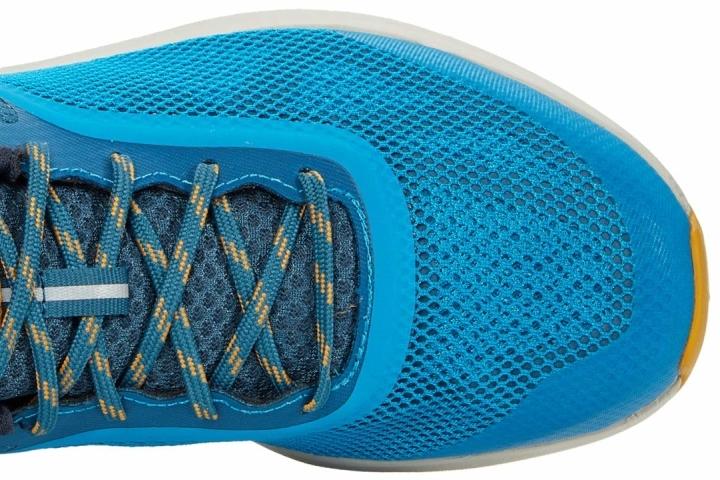 Providing added durability, TPU overlays are included in the upper. The overlays lend support and provide structural integrity.
Reflective details are incorporated into the shoe that gives increased visibility during low-light runs. Another popular running shoe that features reflective details is the Altra Escalante 1.5.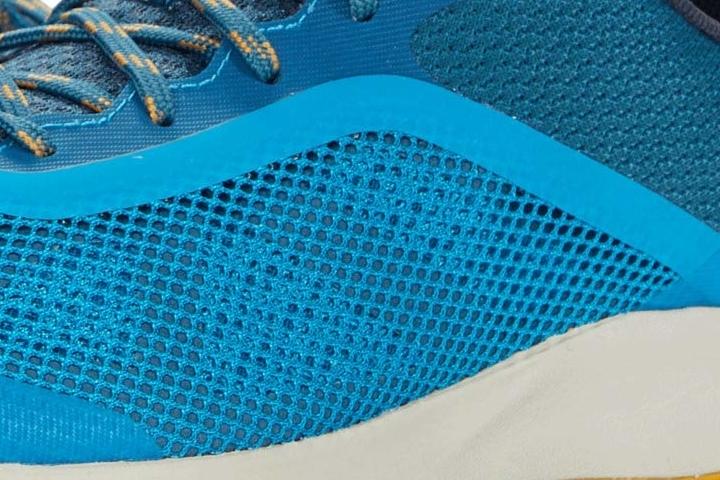 Merrell re-engineered their tongue bootie construction that provides a snugger in-shoe feel. The tongue is overlaid with a supportive midfoot cage that helps deliver a secure lockdown fit.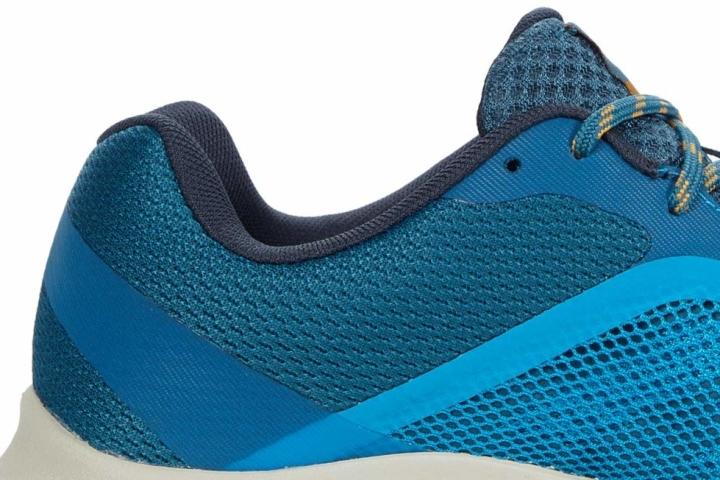 The closure system of this lightweight running shoe is the traditional lacing system. It delivers an adjustable fit that suits the user's preference.