The first version didn't go unnoticed, but the Merrell MTL Long Sky 2 is definitely a worthy update. Testers emphasized how things are kept simple here, yet the result is an exceptional, durable, and light shoe for climbing up mountain trails fast and with security. It's even better doing so when you know it's made of recycled materials, unlike many other brands that still lag behind in this matter.
Pros
Lightweight, yet protective
Superior traction
Roomy toe box
Comfy, locked-in fit
Airy upper
Good ground feel
Stable on technical terrain
Well-crafted and durable
Gaiter attachments
Environmental friendly
Cons
Debris can slip in
Not for very narrow feet
Who should buy Merrell MTL Long Sky 2
You should get it if you have normal to wide feet, need a solid shoe to move quickly in the mountains, and usually run short or medium distances, whether it's on rocky, muddy, or sloppy terrain. It can be a great choice for races too.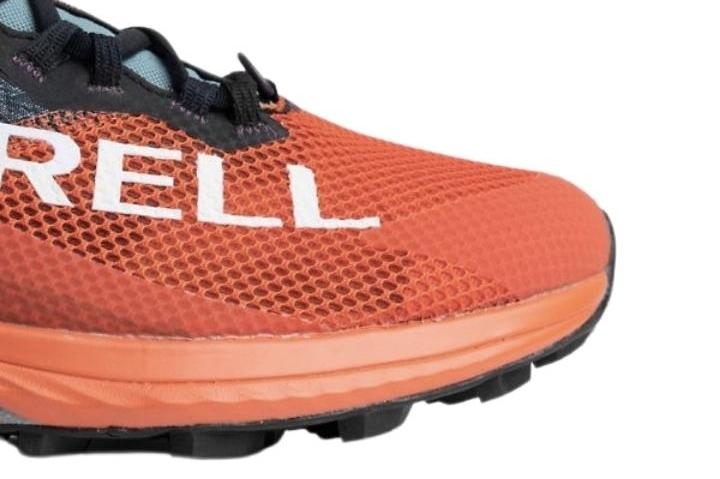 Who should not buy it
Look elsewhere if you:
Merrell MTL Long Sky 2 vs Long Sky 1
The new version sees few but important changes. It now has a 4 mm drop instead of 8 mm; it's 0.4oz (12g) lighter; it's more durable and versatile, and more environmentally friendly with its recycled materials.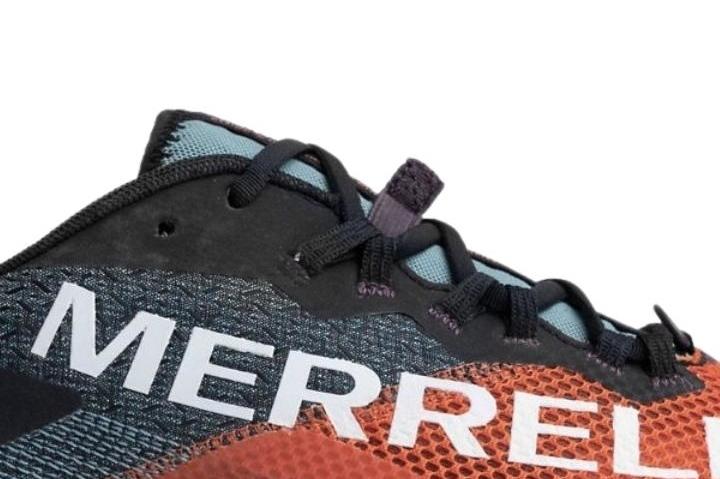 Breathability is 9/10
The upper of the Long Sky 2 is described by testers as excellent and super breathable. As a runner put it, there's "a really perceptibly airy feel," while another expert added that it's great on hot days. The same runner noticed that it also dries quickly when running through "puddles, bogs or streams, which is a real bonus."
Like a Spa for the foot
When it comes to the fit, reviewers agreed that this shoe is superb. It's very roomy at the forefoot, which might not be ideal for narrow feet, but extremely comfortable for all the rest. As a runner said, it's "like pulling on a pair of cozy slippers."
Great lockdown
The internal bootie works like a sock and the entire upper holds the foot securely. An expert said that "you get an instant locked-in fit without having to retie your laces." This was confirmed by another trail runner, who pointed out that from "breakneck speeds on technical to easy rolling terrain, this fit kept me locked in" and added that the shoe feels "secure even when unlaced."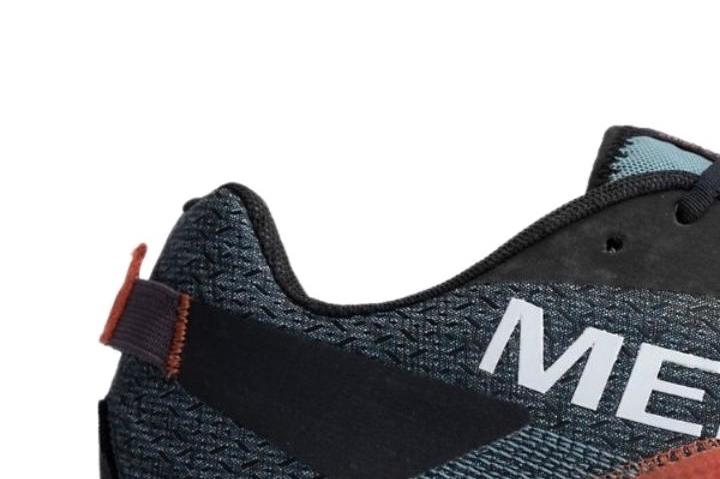 Perfect grip in the Long Sky 2
There were no doubts among reviewers about the outsole performance. It takes on almost everything with security and confidence, whether it's rocky terrain, roots, or loose dirt, and works well even in wet conditions.
Ground feel and protection at the same time
This shoe has a lot of qualities, but according to an expert, underfoot is "where the magic is happening." The midsole, made of light and responsive foam, is on the firm side, protective, and it "strikes a perfect balance between cushioning and trail feel." As another experienced runner said, it's a shoe that's "great to run in."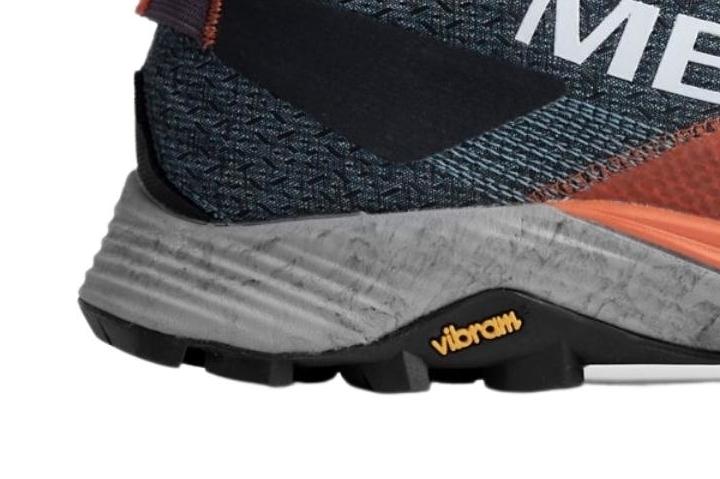 Hard to keep the Long Sky 2 reigned in
It can be used for slow-paced runs, but this shoe feels more at ease when moving fast through technical terrain. Best for short to medium-distance efforts, but some runners found it good even for 50k runs.
As testers put it:
it moves "quickly and with determination"
"this shoe rocks in the performance category"
"when in its element, it is hard to find anything that you'd change."
A very light Merrell trail shoe
The Long SKy 2 weighs 9.4oz (268g) which is a great result for a shoe with this level of protection, and well below the average weight for a trail running shoe (10.5oz or 298g).
Ready straight away
This shoe doesn't need any breaking-in to show its full potential. As explained by an expert, it is "immediately comfortable out of the box" because, after his first 5-mile run in it, he felt he "could easily do another 5 or 10" miles without any problem.
MTL Long Sky 2 is stable
Another aspect that reviewers appreciated is the stability that this Merrell trail shoe provides, thanks to the low stack and 4 mm drop which allow feeling in contact with the ground, even on rough terrain.
Made with durability in mind
The TPU overlays in the upper and the solid Vibram outsole makes for a very durable shoe. A tester reported that after close to 200 miles he saw no signs of tearing, and the same went for another trail runner, who ran around the same amount of miles and found no excessive wear.
Gaiters might be a good idea in some cases
The upper has a gaiter attachment system for those runners who want more protection. And as reported by some testers, there might be a need for that in presence of lots of debris, because in the Long Sky 2 sometimes it gets easily inside the shoe via the ankle collar.