The Merrell MQM Flex 2 gets amazing feedback in terms of comfort, durability, and versatility. Avid hikers and casual wearers love this sturdy hiker from Merrell because they can use it for so many adventures, from trail walking to urban strolling, biking, and more. While it falls a little short in the design, as a few customers find, the MQM Flex 2 has earned a spot in many people's shoewear.
Pros
Extremely grippy
Lightweight
Large toe box
A great choice for trail walking and biking
Versatile design
Easy to cinch up laces
Who should buy the Merrell MQM Flex 2
From the mountains to the streets, the MQM Flex is back with a more grippy outsole and flexible midsole. It is a solid option if you:
Prefer a hiking shoe that offers enhanced grip and traction on wet or dry surfaces.
Prefer a hiking shoe that helps the users move more naturally with the foot.
Prefer a hiking shoe that offers protection against varying trail hazards.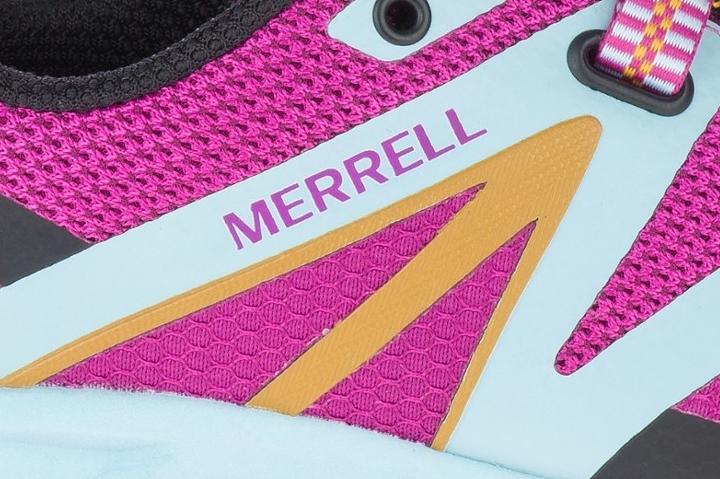 Size and fit
The MQM Flex 2 is a low-cut hiker which means the shaft runs just below the ankle, giving the foot more freedom of movement. Low-cut models make an ideal choice of footwear for experienced hikers. It's also great for traversing well-maintained trails. Wearers had a more secure fit because of the tongue that is integrated into the lacing system. Thus, it stays in place no matter how fast the wearer walks or what direction he or she's taking. Lastly, the web laces make adjusting the fit fast and easy.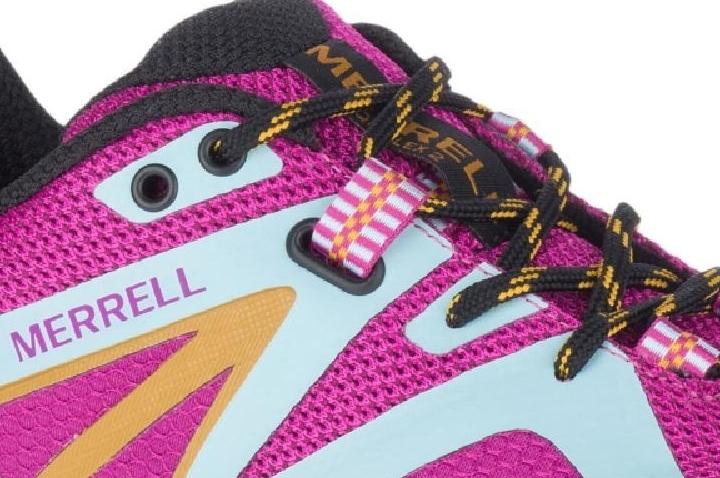 Excellent surface traction
This hiking shoe from Merrell features an aggressive outsole with 5mm lugs. Such a lug depth makes the shoe bite into loose dirt, soft grass, gravel, and mud.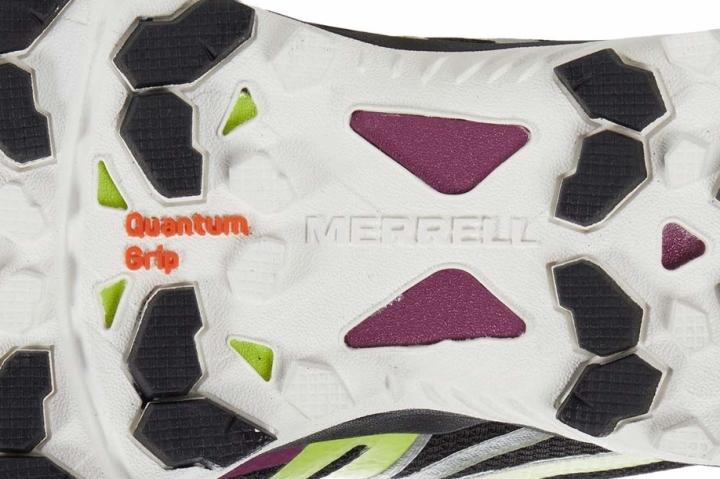 Ideal for both dry and wet surfaces
As an update to the first version, the MQM Flex 2 gets even more grippy with the addition of the Quantum grip rubber compound. It's a durable, very sticky rubber that's ideal for both dry and wet conditions.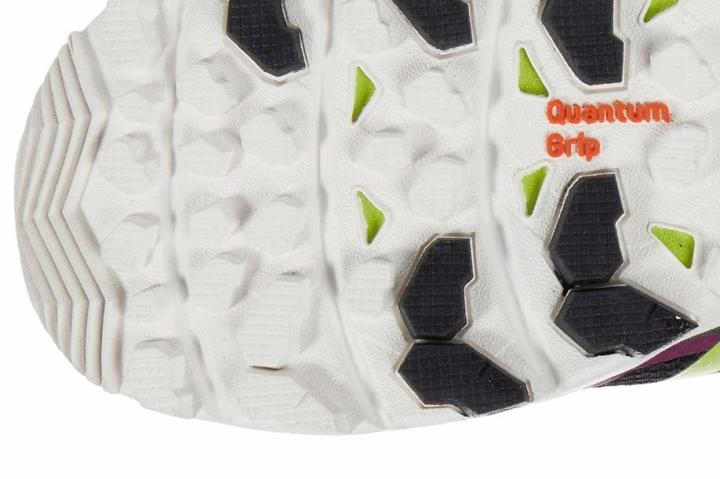 Flexible and high energy return
For the midsole, this shoe utilizes EVA foam which is flexible and has high energy return. The midsole is enhanced by cutting dual-directional grooves (called FLEXconnect) that boost ground connection.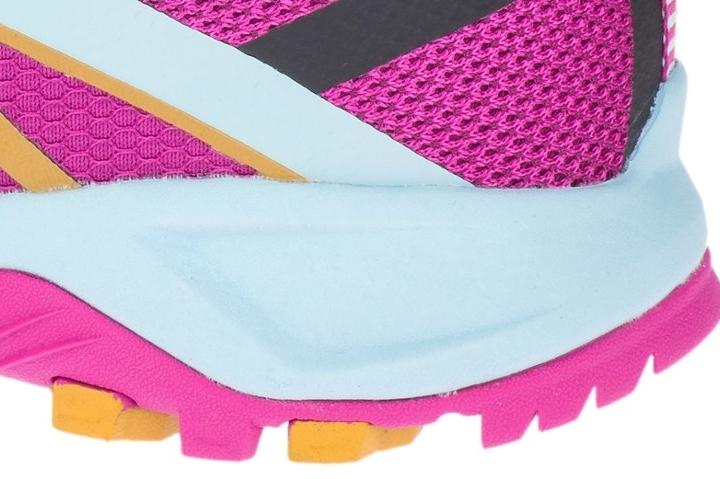 They allow the midsole to bend and flex with the foot. Hikers experienced added cushioning and support from the removable contoured footbed of MQM Flex 2.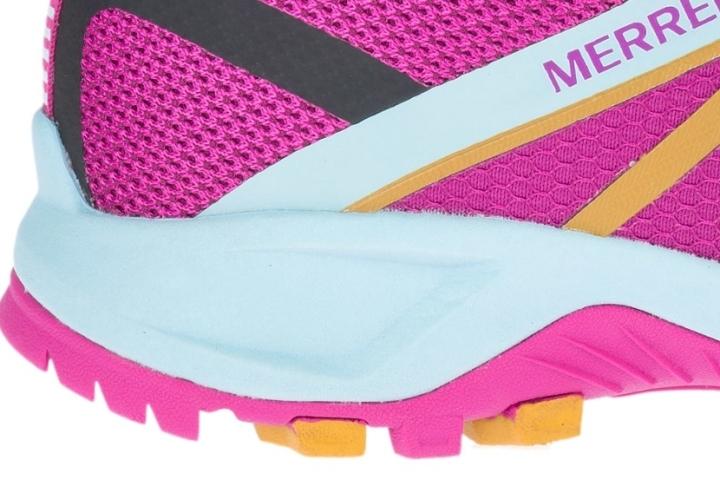 Waterproof yet breathable
The shoe upper is constructed with performance mesh with TPU overlays providing both durability and support. There is no waterproof lining so it is highly breathable but at the expense of getting your foot wet when it rains. Thus, this shoe is best for hiking in the summer.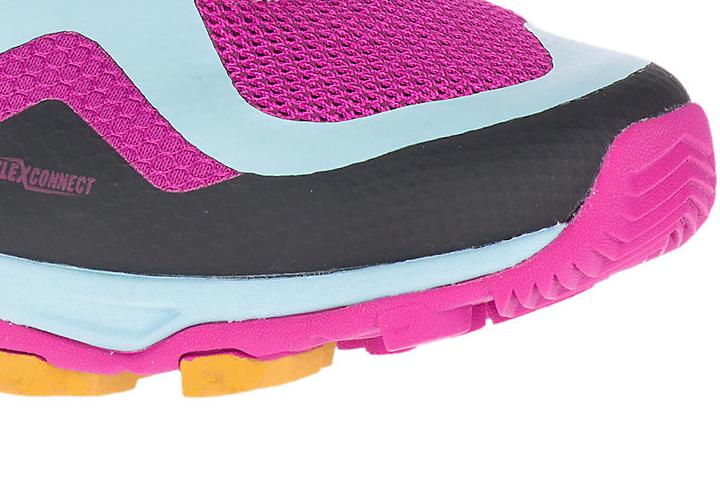 Absorbs shock and enhanced stability
This hiker also features the Merrell Air Cushion in the heel which works by absorbing shock and enhancing stability. There's also a rock plate adding more support. Completing the upper is a tongue-integrated lacing system with bellows tongue that keeps the debris out.