While the Merrell Gridway Moc may not be your usual hiking-inspired footwear, it offers fashion-forward aesthetics without compromising comfort and stability. Several of its wearers lauded the suppleness of its upper and true-to-size fit. Not many were said against this lifestyle sneaker by Merrell. On the other hand, tons of praise has been given to it for its plentiful benefits.
Pros
Comfortable
Attracts repeat customers
Supportive and stable
Stretchy and form-fitting upper
Great quality
Easy to wear and remove
Fits true to size
Versatile style
Easy to maintain
Cons
Tends to show foot imperfections
Who should buy the Merrell Gridway Moc
The Gridway Moc is a breath of fresh air. It shies away from the hiking-inspired footgear that Merrell releases regularly. It is a solid option if:
You are in need of a shoe that offers comfort to wide-footed wearers.
You travel frequently and prefer a sneaker useful when going through airport security with its quick slip-on-and-off style.
A shoe that adapts well with either regular casual to casual business clothing.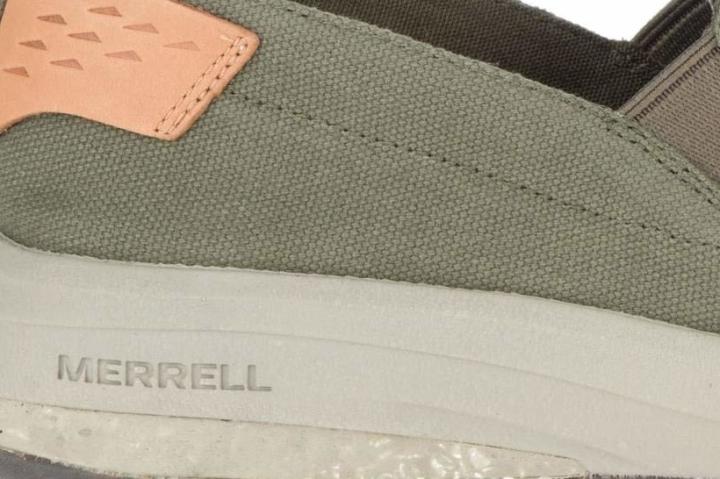 Style of the Merrell Gridway Moc
True to the minimalist trend, almost every element of the Gridway Moc contributes to its style and functionality. The textured upper promotes breathability while not weighing the shoe down and the leather trim on the back delivers stability.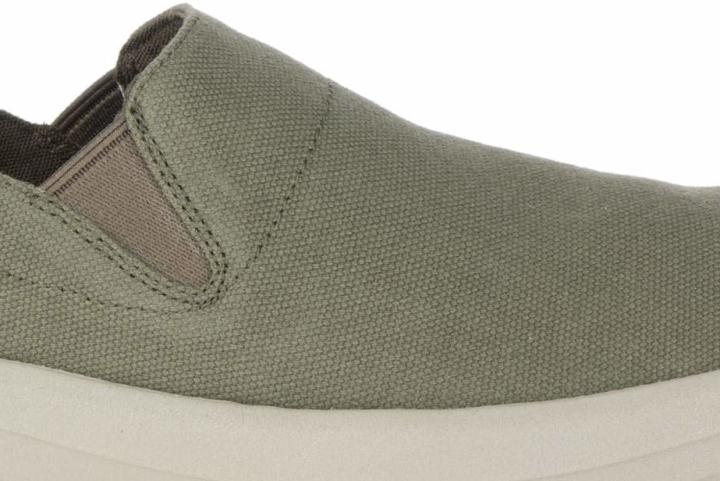 Boys and girls will surely have a knack dressing up these sneakers as almost any item of clothing can be paired with these. Ladies can pair breezy outfits like summer dresses, leggings, shorts, and skirts to match the airiness of these moccasin-style sneakers. Men, on the other hand, can do the same with shorts and khakis.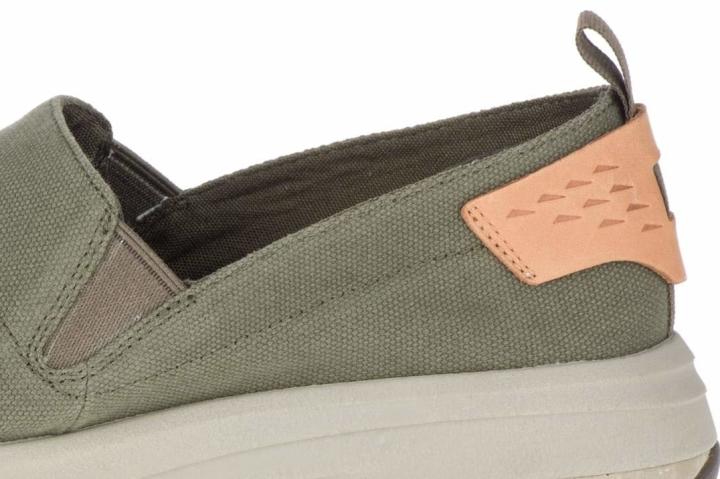 Notable features
Seemingly a fitting name, these sneakers are skewing off the grid while promoting sustainability. Most of the components of the shoe are constructed of recycled materials like the upper, removable EVA footbed, and midsole.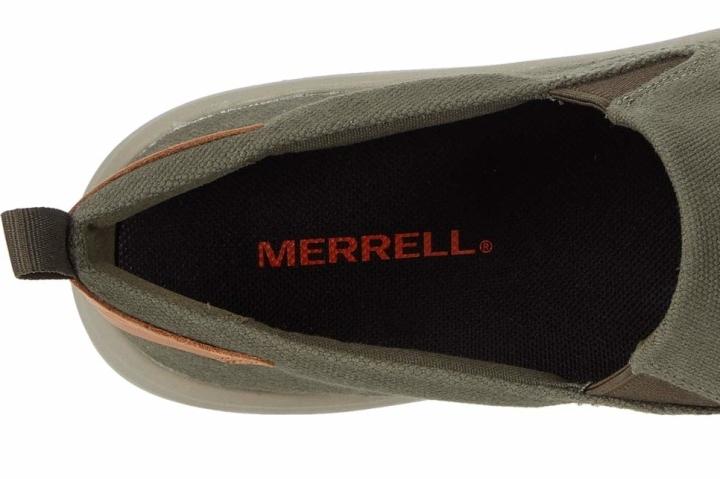 History of Merrell Gridway Moc
When it comes to shoemaking, Randy Merrell ultimately knows best. Equipped with the knowledge of creating high-quality cowboy cleats, he got inspired and tried making hiking cleats. Soon after, he teamed up with Clark Matis and John Schweizer, both boasting a level of expertise in sports and business, to create a company.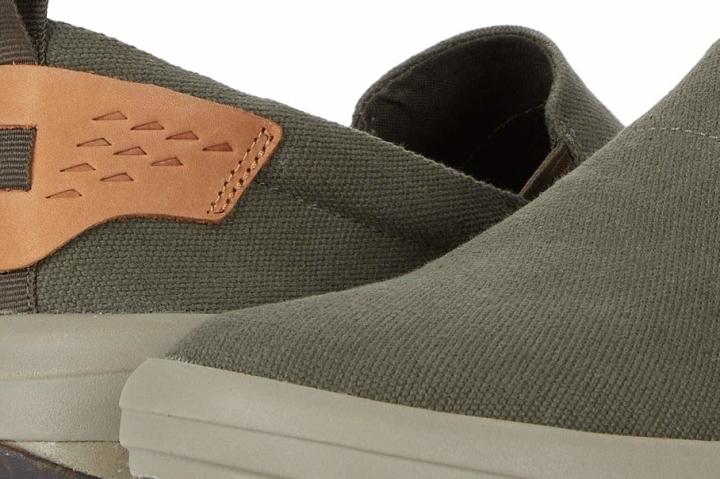 Launched in 1981, Merrell produces not only high-quality cleats but footwear that was also offered at cost-effective rates. It became almost easy for the brand to reach success that by the year 1986, only five years after Merrell's inception, they have already sold 25000 pairs of shoes.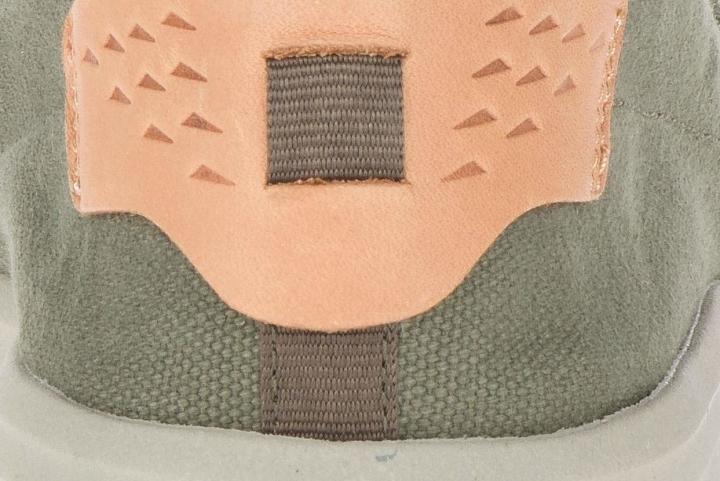 Since then, it expanded its catalog to include lifestyle sneakers, as well as work and training shoes. The Merrell Gridway Moc, which is a great casual piece, is among the brand's eco-friendly, sustainable footwear that is made of 100% recycled yarn knit upper.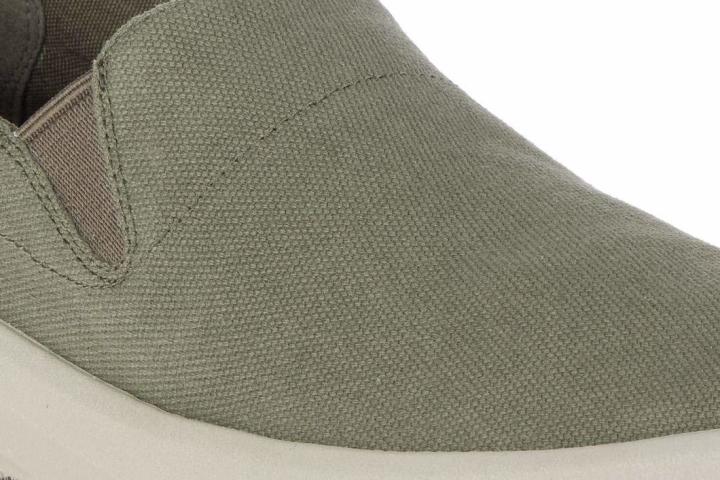 Additional info
The Merrell women's Gridway Moc is offered in colors black, brindle, and glacier grey while the Merrell Gridway Moc in men's has black, boulder, and turbulence colorways.
The outsole utilized on these sneakers is the Vibram EcoDura which is constructed from 30% post-manufacture waste.