From "extremely happy with the product" to "perfect for my mountaineering endeavors," such convincing remarks give the Kento Tour High GTX a must-own status. Constructed with maneuverability on rocky terrain in mind, this boot from Mammut makes ascents more fluid without dumbing down surefootedness. There's also its super-low asking price, which makes it a fantastic starter shoe for entry-level climbers.
Pros
5-star comfort
Extra sticky on rock
Waterproof
Exemplary underfoot support
Remarkable toeing precision
Lightweight
Glove-like fit (men's version)
Among the most affordable
Cons
Non-sturdy lugs

No pull loop
Who should buy the Mam
mut Kento Tour High GTX
The Kento Tour High GTX is a sustainable, versatile B1 mountaineering boot. It's for you if: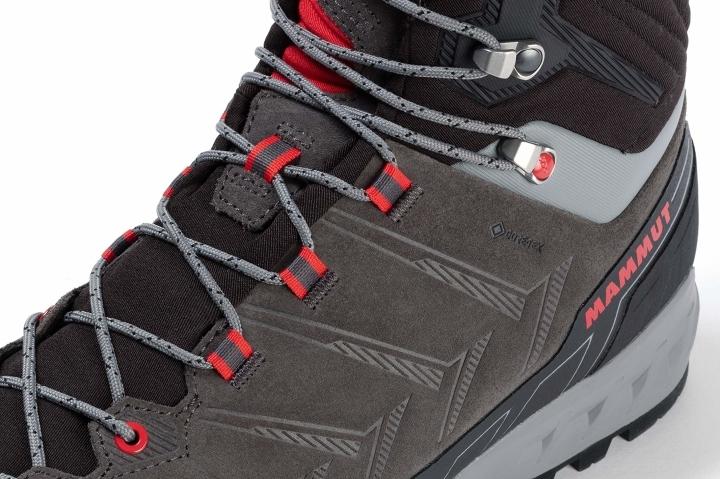 Who should NOT buy it
With its excellent durability from top to bottom, the Salewa Crow GTX is a fine alternative to the Kento Tour High GTX. Also, check out the Scarpa Zodiac Tech GTX if you prefer a mountaineering boot with a pull loop on the heel.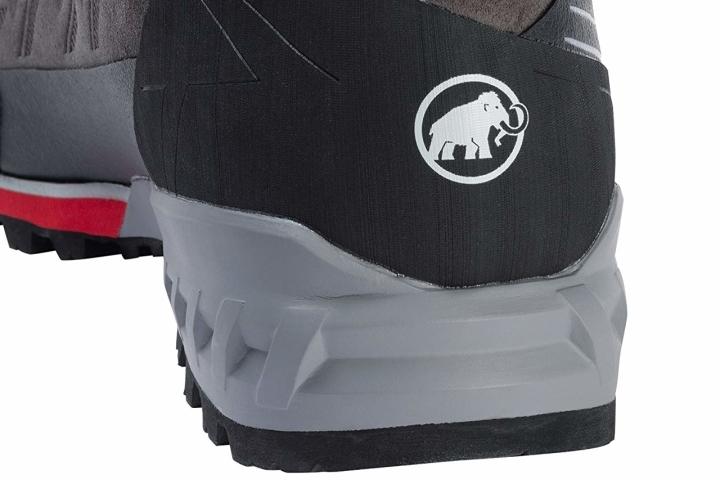 Comfy ascents in the Kento Tour High GTX
Many mountaineers applaud the Kento Tour High GTX's exceptional snugness. "The most comfortable boots I ever had" is, perhaps, the most compelling remark about the boot's comfort level. That said, the following comments are also quite convincing:
"

5 ***** from me."

—this is from a military veteran.
"Comfortable from the start."
"It doesn't hurt at all."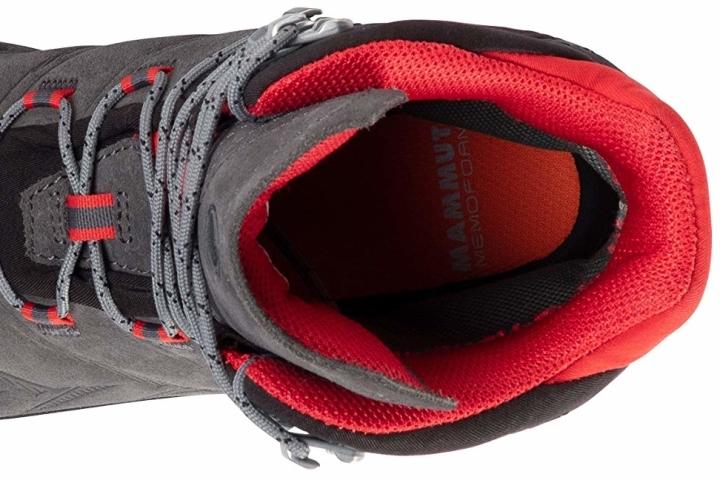 Excellent grip but with a catch
"The grip kept me from slipping on rock," says one of the boot's believers when it comes to surface traction. The same mountaineer is especially floored by the shoe's adhesive performance on scrambles. That said, it has been reported that the outsole's lugs thin out way too quickly.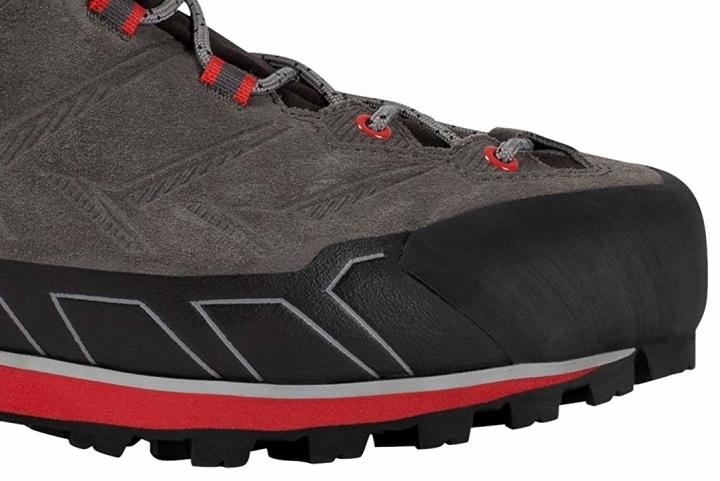 Gain vertical miles minus the wetness
The Mammut Kento Tour High GTX, according to a handful, has extraordinary waterproofing. "I stayed completely dry," said one of them.
Wanted: Heel pull loop
This mountaineering boot from Mammut lacks a pull tab or loop on the heel collar, and an experienced climber is not very pleased. To him, the absence of this component makes on and off a bit difficult. Also, clipping the boot to your pack can be quite tricky without it.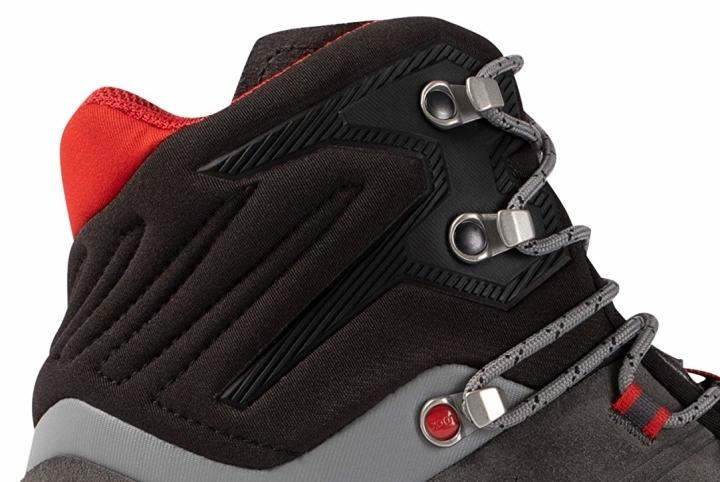 Mammut Kento Tour High GTX equals fantastic support
There are those who find the Kento Tour High GTX incredibly supportive, especially around the midfoot. One of them says that, because of this, the featured boot is recommendable for overnight backpacking trips.
Your ally on edges
Its climbing zone is "very precise on rocks," according to a tester. Because of this, edging on smaller protrusions is more efficient.
Feels custom-made fit-wise for him
"Love them"—this is how a male mountaineer expressed his appreciation of the Kento Tour High GTX in the fit department. That said, female climbers tell a different story, with one saying that "when going downhill they feel a bit tight." Another female mountaineer believes that the boot is not for wide feet.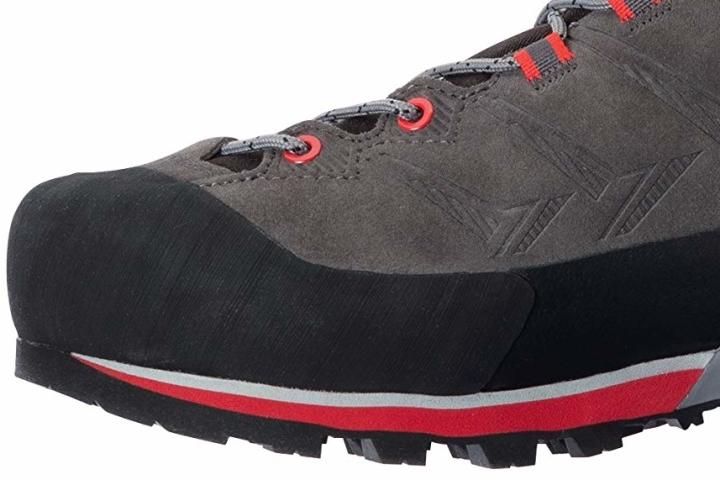 Climb light in the Kento Tour High
GTX
"This shoe is very light for leather," says a mountaineer. Indeed, at 610 g per kick, the Kento Tour High GTX is among the lightest mountaineering boots on the market. FYI: on average, mountaineering boots weigh 865 g.
For the budget-conscious mountaineer
With its MSRP (manufacturer's suggested retail price) of $200, the Mammut Kento Tour High GTX is quite the steal. Indeed, the featured boot is among the budget-friendliest since, in the mountaineering world, anything below $270 is considered very affordable.