Who should buy the Millet Trident Guide
The Mammut Hueco Low has just the right amount of qualities to be considered a solid effort from the brand. It is a solid option if you:
Prefer an approach shoe that allows wearers who wish to tackle approaches with as much security and comfort as possible.
Prefer an approach shoe that promises sufficient walking comfort over flat surfaces and level terrain.
Excellent surface traction
With its rubberized outsole called Michelin Square Tech, the Hueco Low from Mammut aims to keep the foot as secure as possible, whether stationary or on the move. It can dig into soft-soiled earth with efficiency, thanks to its low-profile studs (also known as lugs) and hard-wearing tread patterns.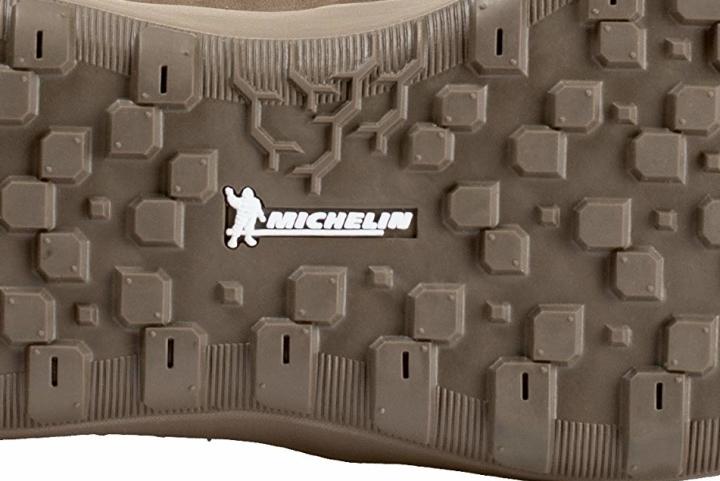 Excellent smearing and edging performance
Its forefoot zone is practically lug-less. This design decision leaves the shoe with a climbing zone, which grants approach tacklers adequate adhesive power on light climbs, especially where smearing and edging are concerned.
Shock-absorbing cushioning
This approach-centric Mammut hiker brings enough cushioning and stability to the table with its wedge-type midsole. As it is made of EVA or ethylene-vinyl acetate, it can bear considerable weight and stress without sacrificing comfort. Its stout yet springy build translates to ample shock absorption on ground contact.
Supportive underfoot cushioning
Slapped on top of this comfy component is the Hueco Low's leather footbed. It being part of the mix bolsters the midsole's provision of comfort. It also ups the shoe's underfoot support.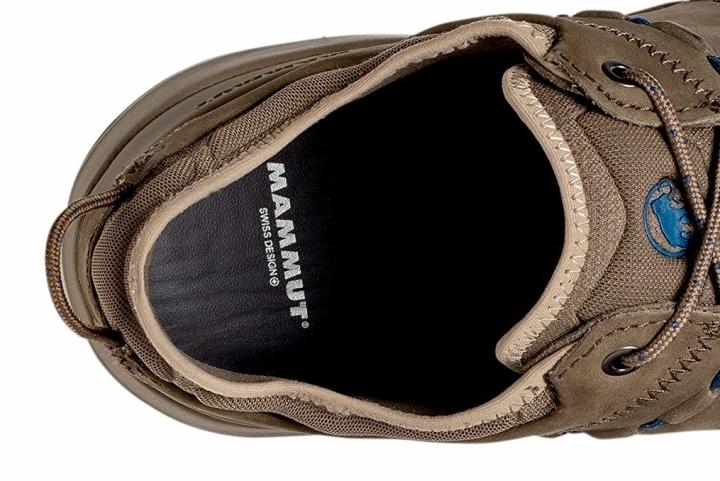 Easy to wear
The Mammut Hueco Low sports a nubuck leather upper. It comes with a supple liner made of hard-wearing textile. Getting in and out of its cozy confines is made easier with a cord-like pull loop stitched to its heel. Both sides of its heel zone are engineered with sturdy panels (also known as heel stabilizers). These supportive panels are made of thermoplastic polyurethane or TPU.
To-the-toe lacing system
The Hueco Low's upper comes in full circle with the hiker's to-the-toe lacing system. It consists of combination eyelets with midfoot-hugging cords and synthetic lace.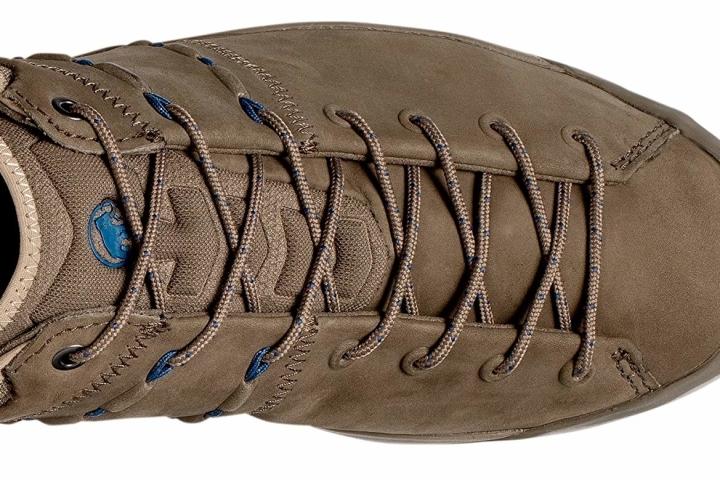 Compare popularity
Interactive
Compare the popularity of another shoe to Mammut Hueco Low: