Who should buy the Mad Rock Lyra
The Lyra is designed for both bouldering and sports climbing. It can be used both indoors and outdoors. It has the necessary components to help climbers scale cracks (fissures) in comfort and safety.
Who should not buy the Mad Rock Lyra
This Mad Rock offering comes without a downward camber. As such, wearers can expect to climb in it with lasting comfort, ideal for multi-pitch ascents. You may also want to check out the Evolv Rave. It is a captivating climbing shoe in terms of comfort.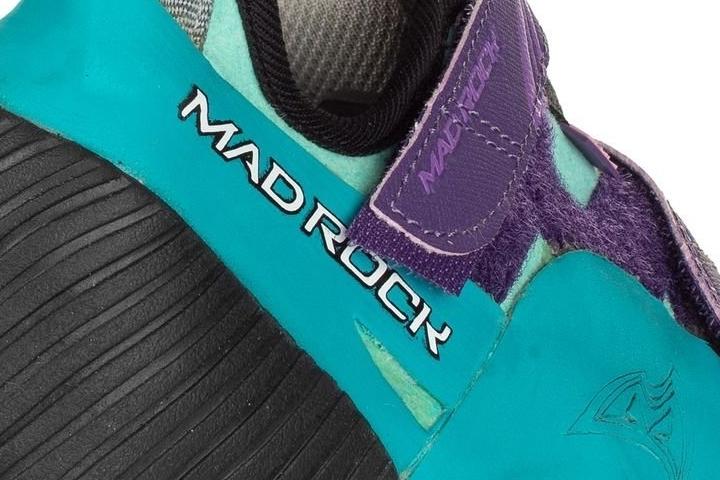 Mad Rock Lyra notable features
The Mad Rock Lyra is aimed at folks looking to complete projects in an all-around rock climbing shoe. It is crafted with the brand's patented concave design, which promises to improve the sender's edging ability. It is also built with as much stiffness as possible to give wearers enhanced mounting performance on practically every wall or rock feature.
Present in this model are two Mad Rock technologies—Science Friction R2 and Science Friction 3.0. The former—Mad Rock's own randing tech—grants traction around the upper, while the latter provides stickiness underfoot.
The Lyra from Mad Rock is a vegan-friendly rock climbing shoe. This means that its components are devoid of any animal substance.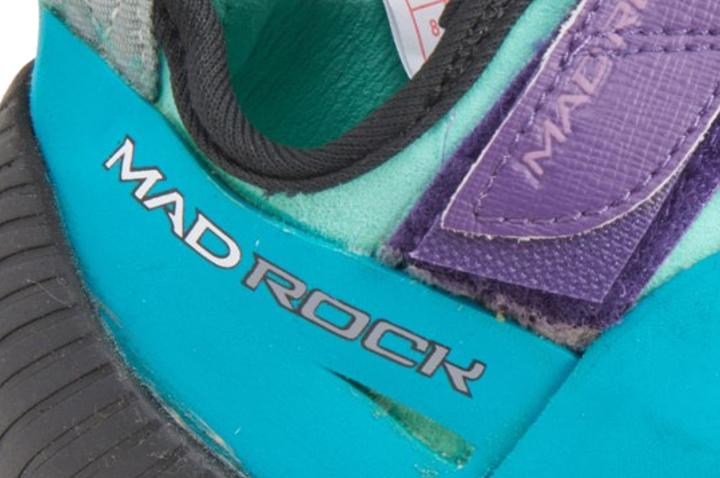 Fit
Mad Rock's Lyra is a low-top shoe engineered specifically for the female climber. It comes with a moderately asymmetric interior, which will more or less force the foot to bend inward. In the area of stretch, owners might get only a little from it, if not none at all. The snugness around its medial section is courtesy of the Arch Flex system. Its Velcro-type closure, on the other hand, provides a personalized fit.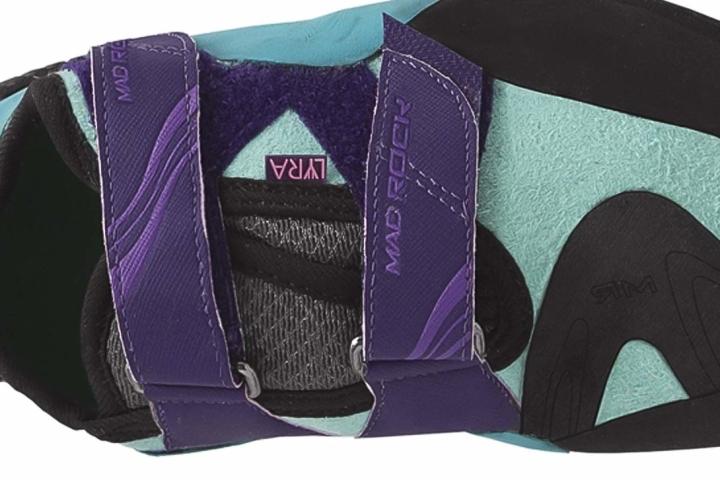 Secure foothold and amazing sticking power
With the Science Friction 3.0 outsole, gaining a secure foothold in the Mad Rock Lyra is possible. This company-owned component is 3.8 mm thick. It is made of a rubber compound that is formulated and manufactured within the U.S. Its designers paired it with the 3D-molded Torque heel for even more sticking power.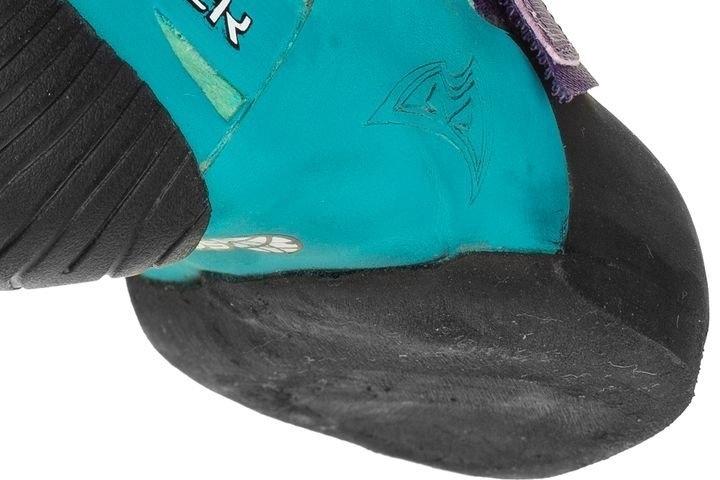 Sufficiently supportive underfoot
This neutral rock shoe is sufficiently supportive underfoot thanks to its 1.8-mm thick midsole. It is a component made entirely of polyester. Sitting right on top of it is the shoe's plush footbed, which is made of polyester mesh.
Make wearing easier with its heel pull tabs
The Lyra envelops the foot in its below-the-ankle Syn Flex (synthetic) upper. On and off is made relatively easy with its pair of heel pull tabs. For added comfort, Mad Rock engineers gave it a padded tongue made of polyester. They also imbued it with the Science Friction R2 and Power Upper rubber toe patch for multi-directional traction.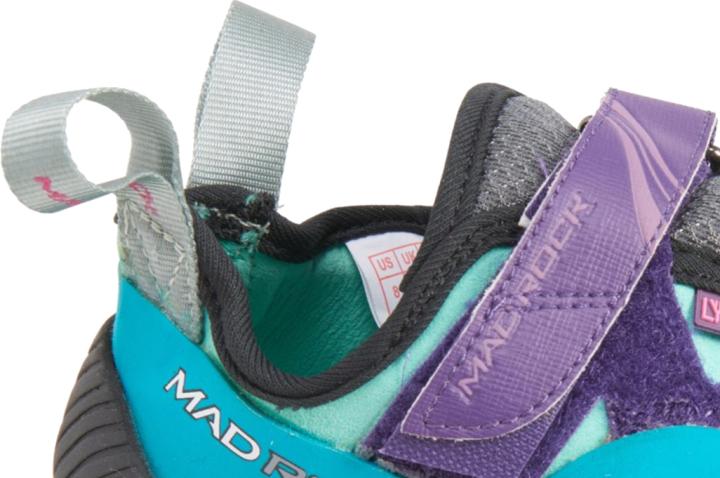 Adjustable Velcro strapping system
Completing the Mad Rock Lyra's upper equation is the climbing shoe's Velcro strapping system. It consists of a pair of adjustable straps, both of which are engineered with hook-and-loop fasteners.
Compare popularity
Interactive
Compare the popularity of another shoe to Mad Rock Lyra: