Who should buy the Mad Rock Lotus
The Mad Rock Lotus is a solid option if:
A shoe that delivers stability and control, thereby keeping your body tight to the climbing surface is what you prefer.
You are looking for a rock climbing companion that bites the surface well enough to prevent slippage.
A climbing shoe that offers an excellent top-to-bottom surface feel is what you need.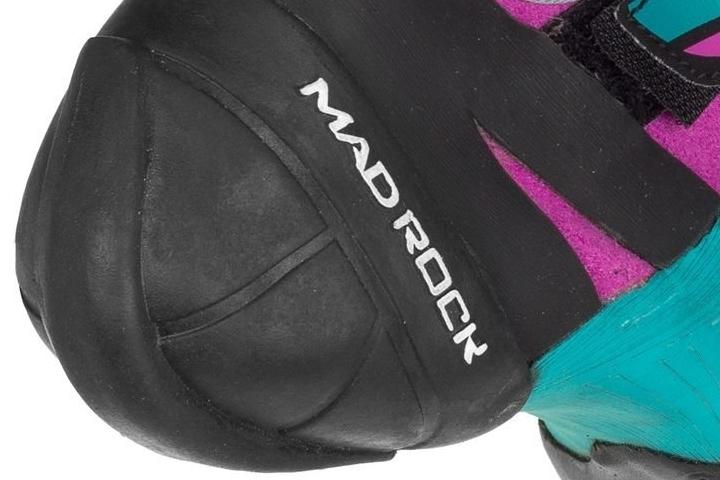 Who should not buy the Mad Rock Lotus
The Mad Rock Lotus might not be for climbers, especially wide-footed ones, who prefer a shoe that takes less time to wear. An owner commented that the shoe is somewhat tough to put on. Also, folks who hate messing up their socks or any clothing that has direct contact with the shoe's upper might have to think twice before purchasing this pair. This climbing companion has the tendency to bleed according to one climber. They can have a look at some of the finest climbing shoes instead.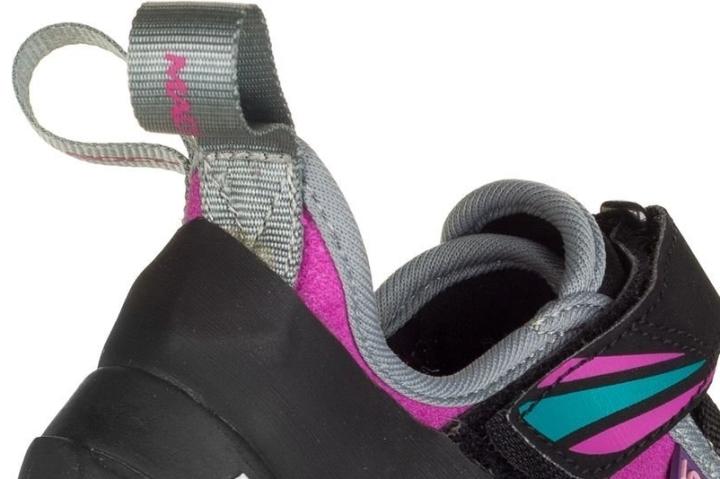 Mad Rock Lotus's notable features
The Mad Rock Lotus is great for send enthusiasts who prefer to climb with an all-around kind of performance in a high-quality downturned shoe. Its medium rigidity and Dual Density Sole (DDS) help wearers perform edging maneuvers without sacrificing sensitivity.
This rock climbing shoe is among Mad Rock's selection of vegan-friendly kicks. A product considered vegan is crafted without the use of any animal substance.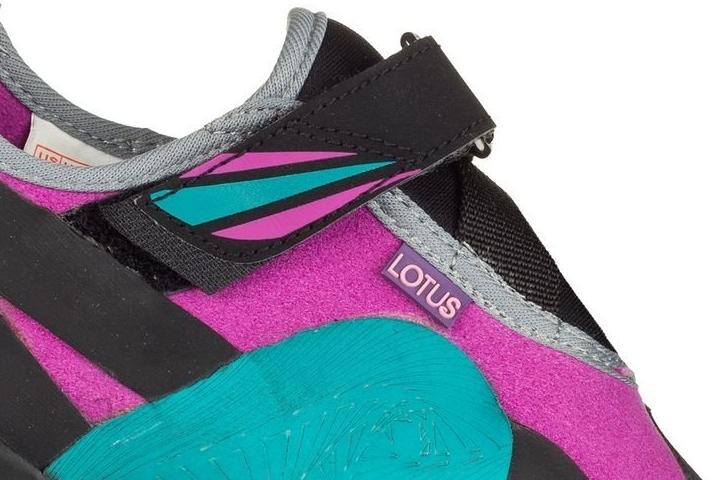 Profile
Downturn. The Lotus is an aggressively downturned rock shoe. With its pointed toe zone, climbers can expect to mount on edges and similar projections with as much purchase and security as possible. Kicks with this amount of downward camber are primarily optimized for single-pitch ascents.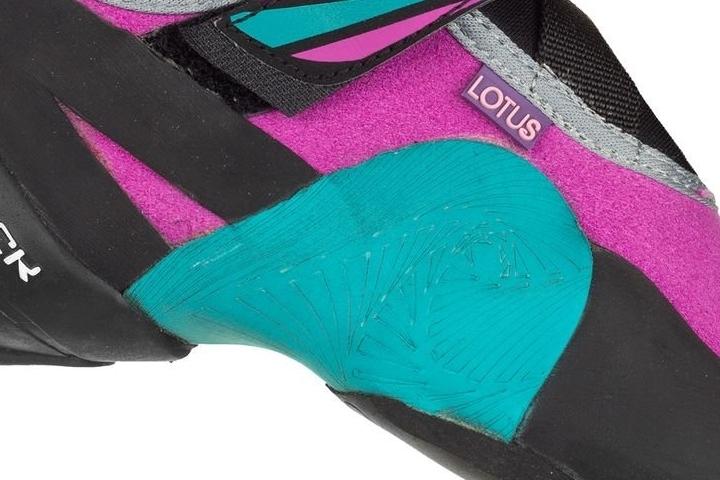 Applications. Sport routes and bouldering are the types of climbs on which the Mad Rock Lotus excels. Its utility favors overhanging terrain and vertical faces. It is both for indoor and outdoor use.
Fit
The Mad Rock Lotus is a below-the-ankle climbing shoe that is perfect for women. It might have little in the way of stretch, thanks to its fully synthetic upper. It is crafted around a moderately curved (asymmetric) last, which means its interior has an inward bend. They also imbued the shoe with the Arch Flex system—a brand-exclusive technology that provides a snugger fit around the arch. Getting a personalized lockdown in it is courtesy of the Lotus' Z strap system.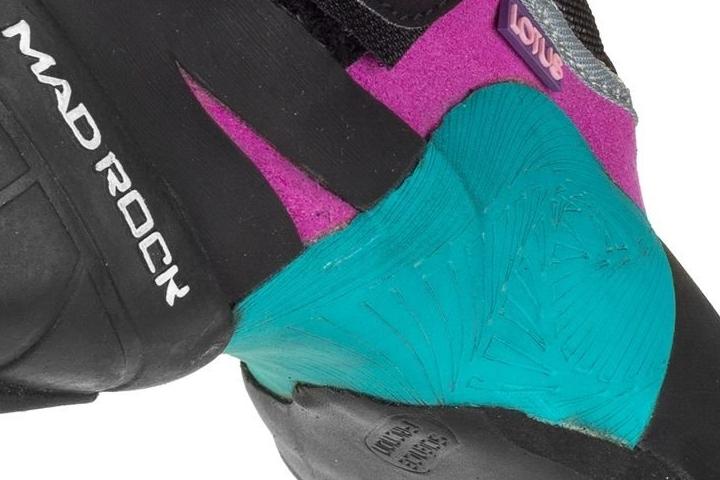 Performance
Midsole. The supportive midsole of the Mad Rock Lotus is made of polycarbonate. It has a concave design that helps the shoe retain its downturned shape for longer.
Outsole. At the forefoot, the Lotus comes with the Science Friction 3.0 outsole. The rubber compound used in it is developed locally within the United States. It has a thickness of 3.8 mm. The shoe's heel, on the other hand, is built with a climbing-grade rubber component called 3D Edge.
Upper
Enclosing the foot in the Mad Rock Lotus is a low-top synthetic upper, called Syn Flex. It has a pair of synthetic pull loops and a split tongue, giving an expedited on-and-off experience. Both its forefoot and heel sections are with enough randing (courtesy of Science Friction R2) which provides sufficient climbing grip on tricky surfaces. Over its arch region is a similar grippy covering, which is part of the Arch Flex system.
The Z strap system completes the Lotus' upper equation. It is made up of an adjustable strap engineered with Velcro (hook-and-loop) pads and a pair of beveled ladder-type buckles for joints.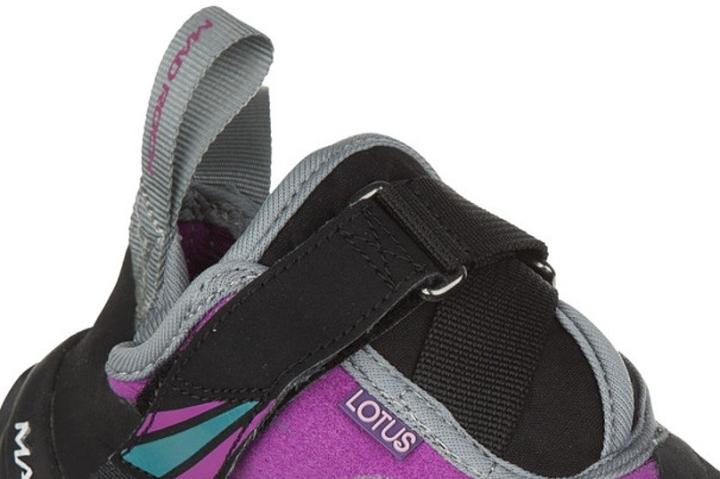 Compare popularity
Interactive
Compare the popularity of another shoe to Mad Rock Lotus: