This low-top version of the Lowa Innox Pro GTX gets high marks for its out-of-the-box comfort, impressive stability, and great support. What's more - it looks pretty stylish which is a big plus for people who want to explore the great outdoors in style.
Pros
Lightweight
Comfortable out of the box
Laudable stability
Great fit
Offers great support in rocky terrain
Adorable design
Who should buy the Lowa Innox Pro GTX Lo
The Lowa Innox Pro GTX Lo hiking shoes are the latest for fastpacking and speed-hiking in comfort. It is a solid option if you:
Prefer a hiking shoe that offers plush comfort and breathability.
Prefer a hiking shoe that provides heavy-duty weather protection.
Prefer a hiking shoe that offers enhanced grip and traction in different directions.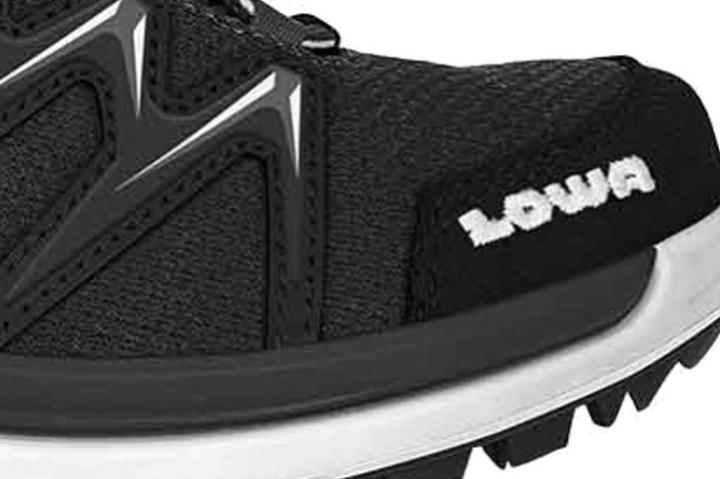 Lowa Innox Pro GTX Lo notable features
This Pro version of the Lowa Innox GTX delivers innovative features in an extremely lightweight package. It's made of synthetic materials, including microfiber for plush comfort and breathability, a waterproof membrane for weather protection, a double-injection DynaPU midsole for heavy-duty cushioning and support, and the LOWA Multi Trac outsole with multidirectional lugs for enhanced grip and traction.
This vegan-friendly hiking footwear also has an ATS Soft stabilizer for better balance and stability on the trail.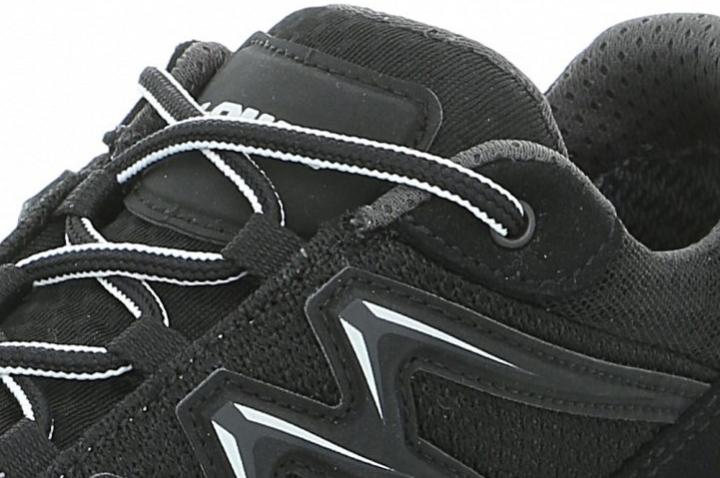 Size and fit
This version of the Lowa Innox Pro GTX has a low-top profile for freedom of movement. The collar and tongue are well-padded for added comfort. They are also firm enough that they let wearers slide their feet into the shoe with ease. Furthermore, the stretchy upper hugs the foot snugly, and the traditional lace-up closure of this shoe promotes a secure fit.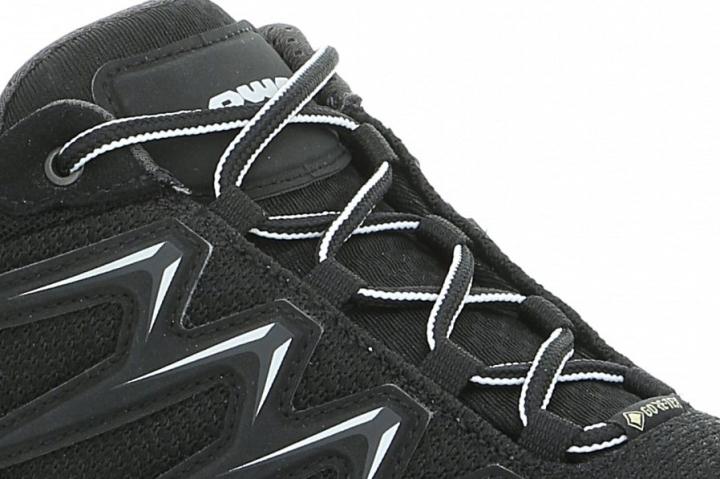 Lowa Innox Pro GTX Lo's all-terrain sole
As a great partner for day hiking, fast hiking, and ultra-light hiking, the Lowa Innox Pro GTX Lo is equipped with the Multi Trac outsole. It's an all-terrain sole that features triangular lugs pointed at different directions for a better grip.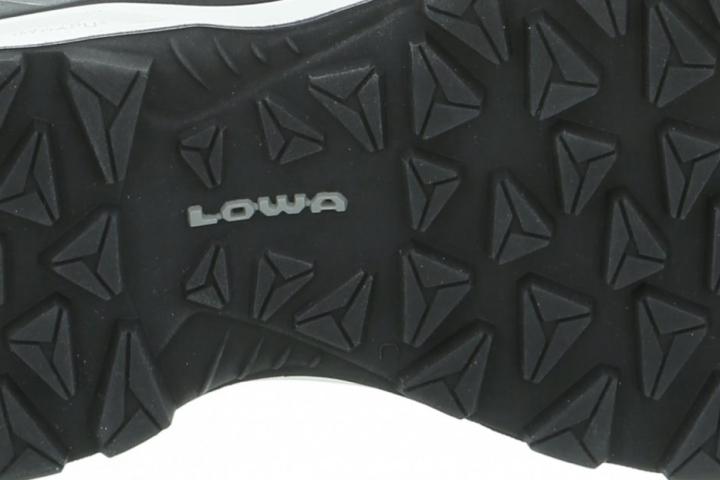 Grips firmly to the ground
There are indentations or grooves on the toe and heel areas that increase the friction between the sole and the ground so the foot grips firmly on the ground. This greatly helps the wearer when descending or ascending.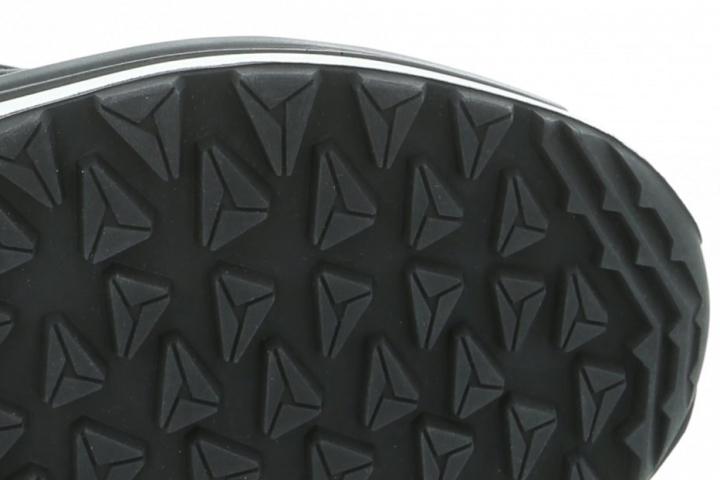 Stable and long-lasting cushioning
The Innox Pro GTX features the DynaPU midsole - a propriety technology of Lowa. It's made of heavy-duty polyurethane (PU). This material is extremely stable and provides long-lasting cushioning. According to the brand, it retains its stability and substance even when pressed together 1,000 times.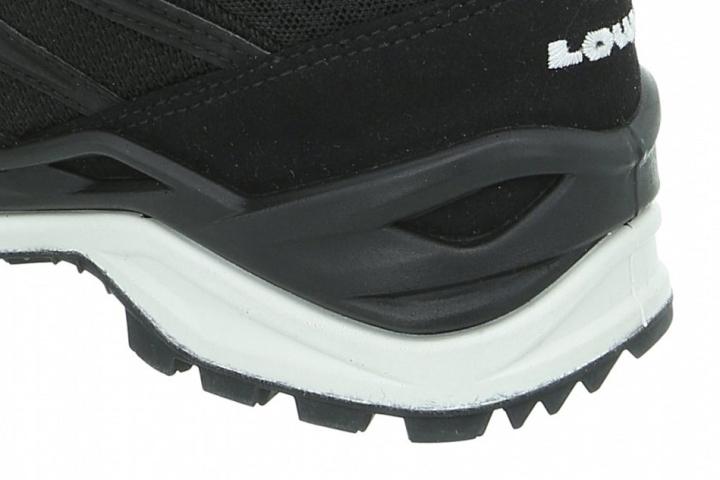 The midsole is attached to the upper through the complex process of injection molding which results in a more durable shoe. For more cushioning, this shoe comes with an ATC insole.
Excellent durability and stability
Touted for its sheer lightness, this hiking shoe from Lowa has a sleek upper that's made of durable synthetic materials. The one-piece mesh upper is reinforced by synthetic overlays that help retain the structure of the shoe and enhance its support. This shoe is constructed using the LOWA MONOWRAP Frame in which the sole is highly elevated. This gives optimal structure for the upper and provides a high level of stability.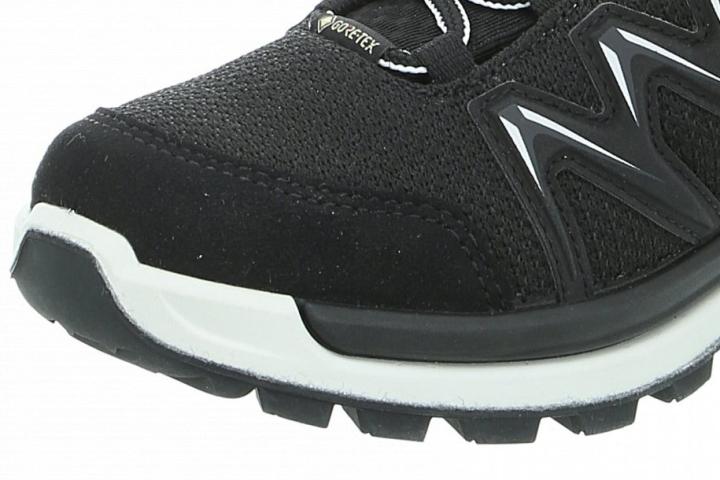 Secure fit
Completing the shoe upper is a traditional lacing system with flat laces for a secure fit.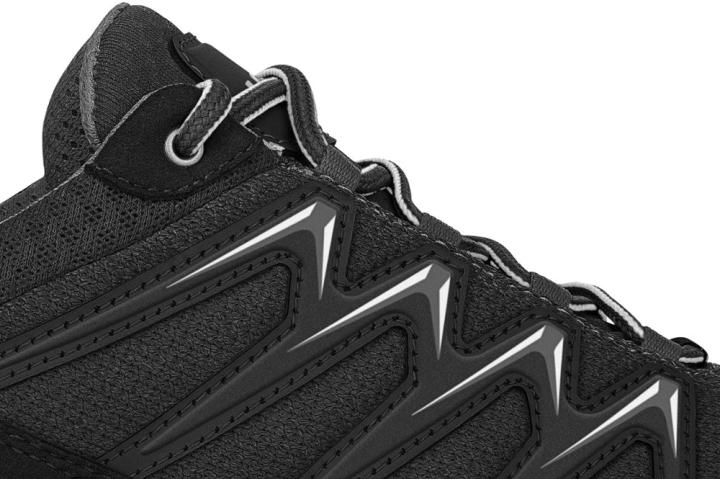 Nice to know
The Innox is one of the most popular collections of Lowa. Aside from the low-top version, the Innox Pro is also available in mid-cut variants. The mid version falls under the lightweight hiking boot category. It has the same lightweight and trail-shoe feel as the Innox Pro GTX Lo but with more ankle support.
The Lowa Innox Pro GTX Lo is a great option for people looking for durable vegan hiking footwear.