The La Sportiva Wildcat 2.0 GTX is a waterproof trail running shoe that is very reliable when used on snowy surfaces. The updated version provides enhanced stability, cushioning, and comfort. It is a great partner for daily running activities. Given the positive and negative comments from the users, the Wildcat 2.0 GTX still needs a few improvements.
Pros
Excellent adaptability
Sturdy
Grips on snowy terrains
Waterproof
Cons
Narrow
Inefficient underfoot cushioning
High-end price
Heavy
Who should buy the La Sportiva Wildcat 2.0 GTX
You will love the La Sportiva Wildcat 2.0 GTX if:
You want a sturdy and reliable neutral trail running shoe
You want a waterproof shoe for long-distance, ultrarunning, or marathons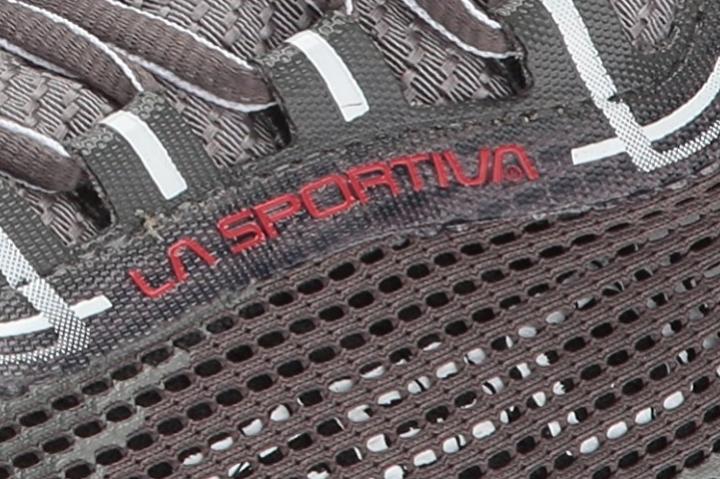 Updates to the La Sportiva Wildcat 2.0 GTX
New harness system for even better fit and foot security
A sturdier and more structured heel provides yet again another dimension of support and stability on the trail
New "downhill brake assist," for a more stable ride and with full control of movements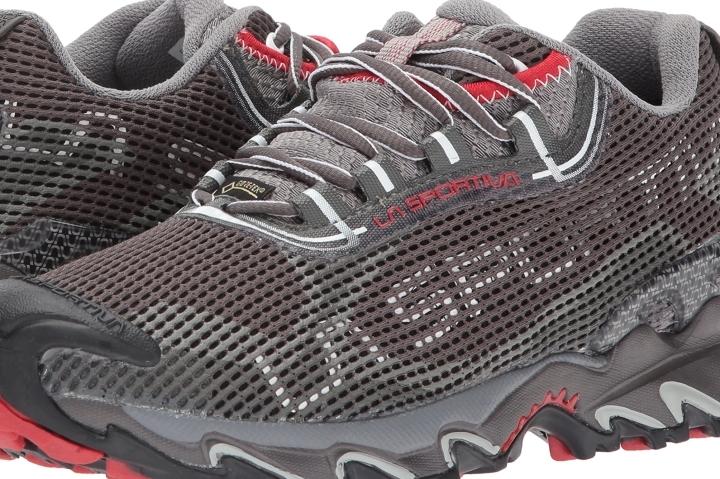 Superior grips in the Wildcat 2.0 GTX
The La Sportiva-exclusive Frixion rubber is really sticky. It's a rubber compound that has unanimously garnered great reviews for this shoe. The Impact Brake System is the formation of lugs scattered all throughout the shoe that offers superior grip on challenging outdoor trails.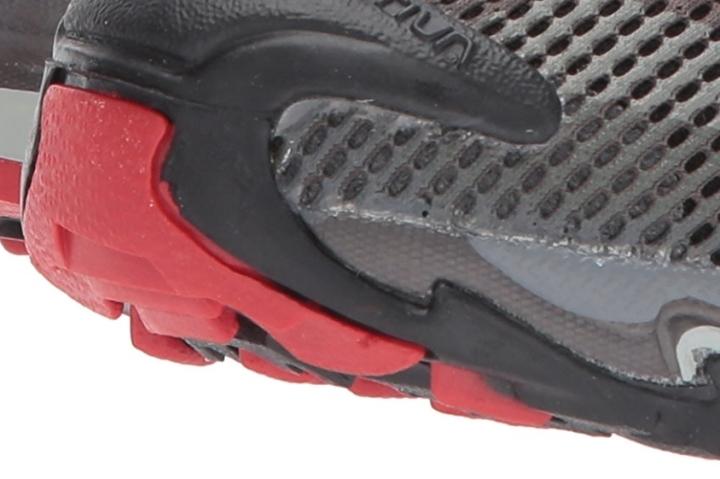 Part of the improvement in the outsole is the downhill brake assist, which is a series of formidable lugs lining the heel, delivering an effective braking system when going downhill.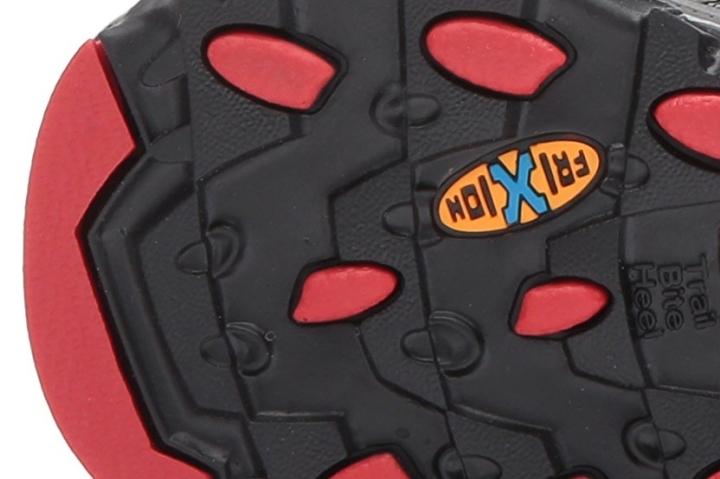 Exceptional shock absorption in the midsole
The midsole is basically made up of three components. First on the list is the MEMla midsole foam that is made of 80% standard EVA and 20% SBR. It is a resilient and adequately cushioned midsole.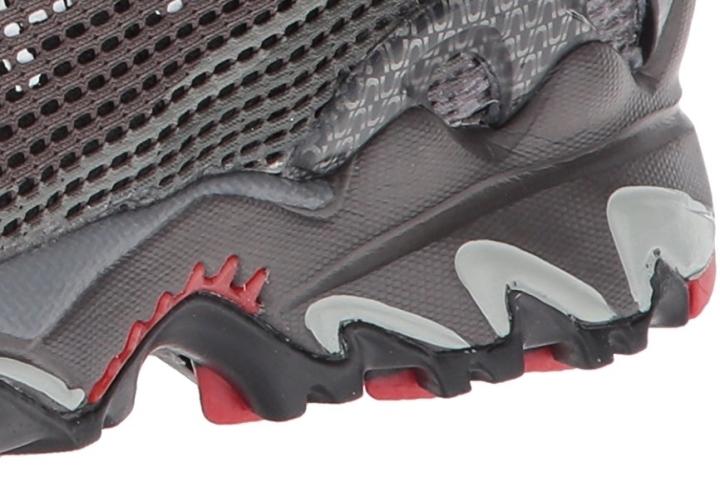 Taking the cushioning to a new and great level is La Sportiva's own 2.4mm-thick LaSpEVA foam that has exceptional shock absorption and responsive features. The last element is the Flex Transfer Shank which is made of nylon. This gives the shoe stability and torsional rigidity.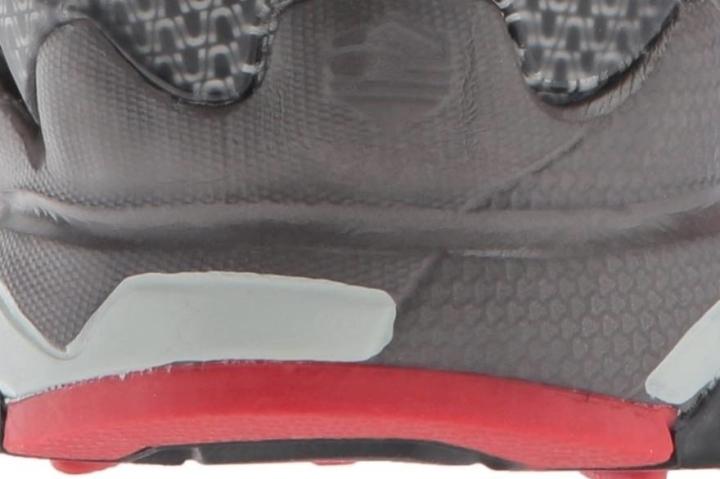 One of the most distinctive features of the La Sportiva Wildcat 2.0 GTX is its high heel-to-toe drop, which is 12 mm. In contrast, the Altra Olympus 3.0 has a zero-drop platform. Both shoes are great for trails.
Cool and dry running with the La Sportiva Wildcat 2.0 GTX
An AirMesh upper makes the shoe breathe very well. Underneath this mesh upper is the waterproofing membrane called Gore-Tex which effectively keeps off snow and water.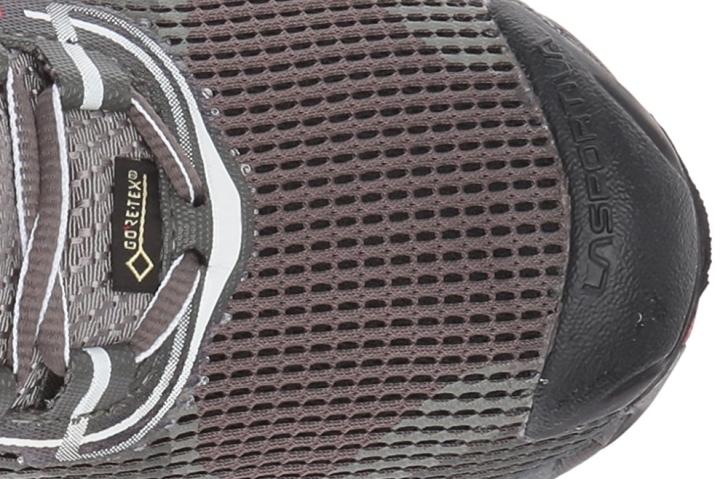 The new hardness forms a connection with the overlays, the laces, and the mesh, providing superb support and a lockdown feel.