As a shoe that holds its ground for winter mountaineering and ice or mixed climbing, the Nepal Cube GTX features technologies that abet wearers to be triumphant on their adventures. It is a lightweight, excellently fitting, and satisfactory pair of mountaineering boots. However, its insufficient insulation left a significant dent in the footwear's prominence. Therefore, if the wearer is willing to improvise, the Nepal Cube GTX is far and away a promising piece.
Pros
Fits crampons well
Virtually no breaking in
Light
Tongue delivers desired fit
Toebox offers enough wiggle room
Versatile
Cons
Lacks warmth
Ultra-expensive
Water-absorbent leather parts
Who should buy La Sportiva Nepal Cube GTX
This boot is recommended for mountain climbers who need insulated footwear during winter climbs. Buy it if:
The mountaineer prefers leather climbing boots.
Waterproofness is required.
Insulation is necessary.
Tackling snowy and alpine trails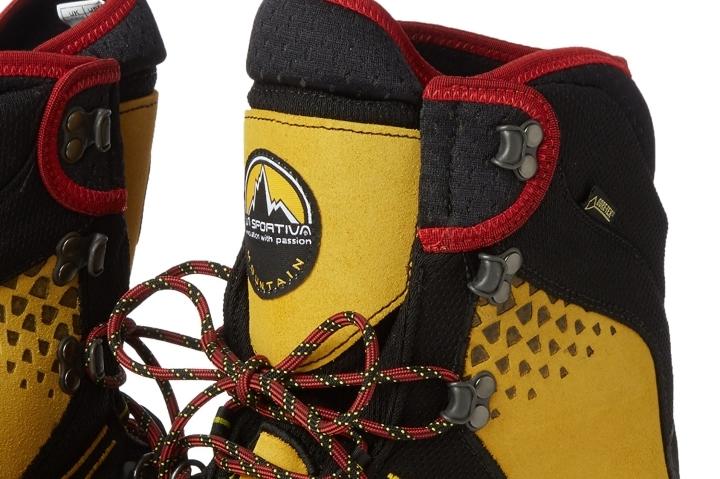 Vibram and La Sportiva's technology combined
This mountaineering boot employs a resolable Vibram rubber powered by the Impact Brake System from La Sportiva.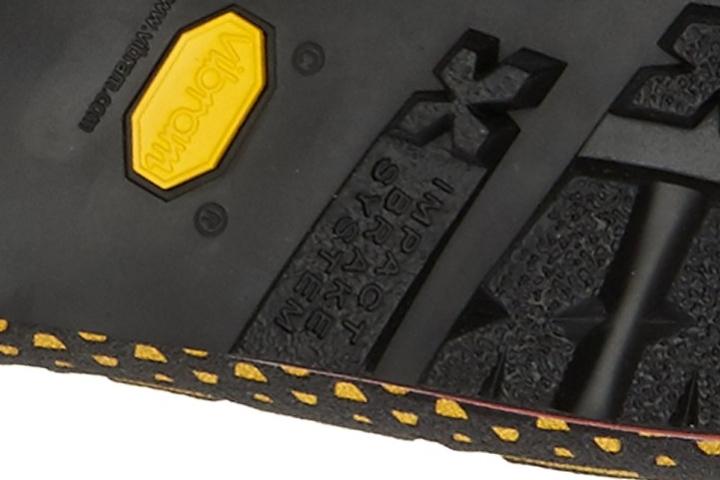 The lugs on this outsole are individually inclined which reduces impact by intensifying shock absorption. Similarly, its design renders traction and promises a more efficient braking ability. In the end, areas of articulation experiences reduced fatigue.
Warm and supportive cushioning
The Nepal Cube GTX has a midsole made of 2mm crampon-ready polyurethane. It was paired with a 4mm-thick Carbon Tech Honeycomb insulated EVA insole. This combination maintains a light, warm and supportive ride. Carbon fibers are known for their beneficial properties including high tensile strength and low thermal expansion. They are also lightweight. With a thinner construction, a mountaineer's stride becomes more stable with the increased ground contact, with or without crampons.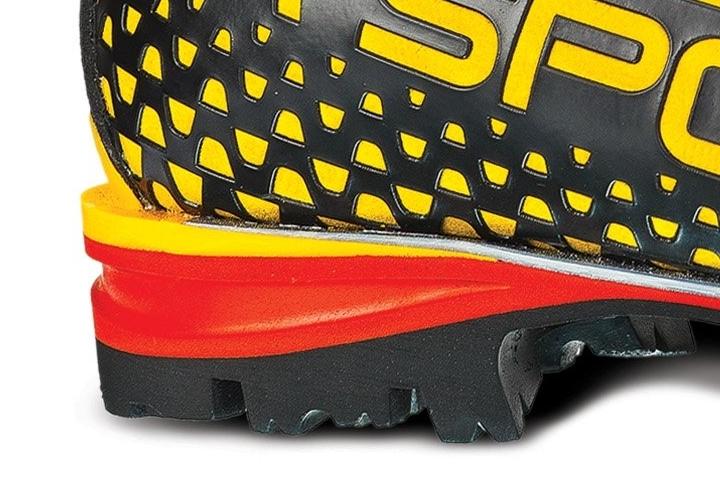 Durable leather build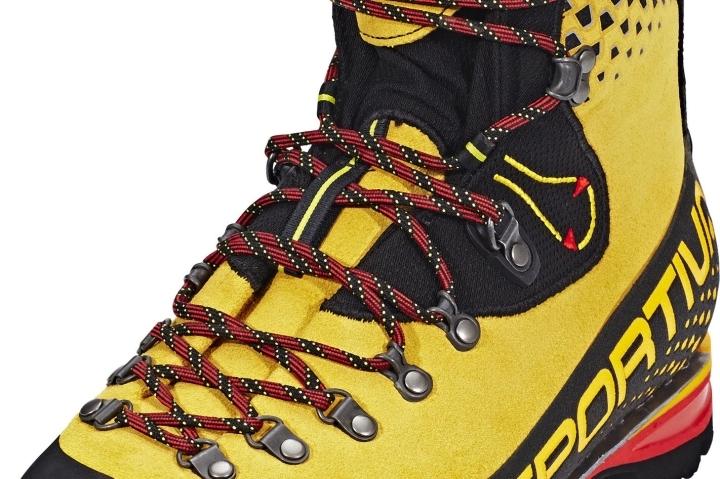 Manufactured by Perwanger for La Sportiva, the 3.2 mm silicone impregnated leather boasts of a durable and water-resistant semblance. Likewise, the natural framework of this material makes the boot breathable and resistant to scrapes. This assembly is fortified by the wrap-around air-injected rubber rands that give additional protection against bumps and cuts. Furthermore, it is lined with the waterproof Gore-Tex Insulated Comfort membrane which enhances breathability and prevents heat loss in cold weather conditions.
A boot that allows a range of movements
La Sportiva's innovative 3D Flex system was integrated on the Nepal Cube GTX. It uses a multidirectional hinge on the upper, which was observed by wearers to allow their ankles to move freely without losing stability. This mechanism ensures that the foot has more control on arduous terrain while securing the heel.
This high-cut mountaineering boot has a removable tongue which aids in enhancing ventilation. In addition, its mesh fabric helps expel humidity. The elastic ankle cuff acts as a mini-gaiter that keeps off the snow.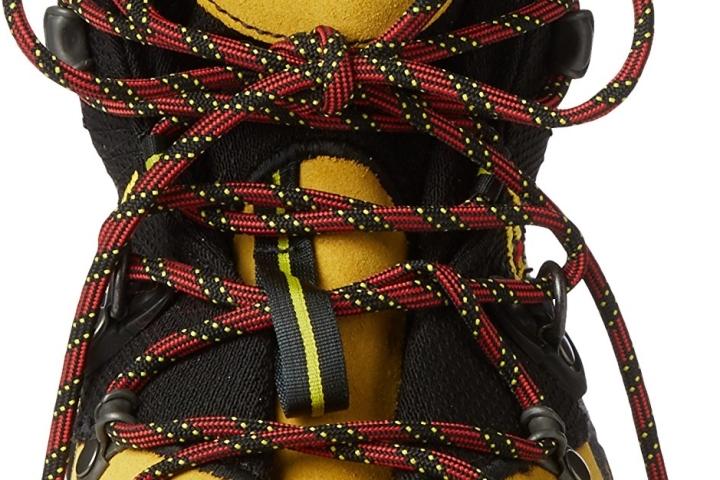 Resoling
The La Sportiva Nepal Cube GTX is resoleable. The old, damaged sole can be replaced with a new one.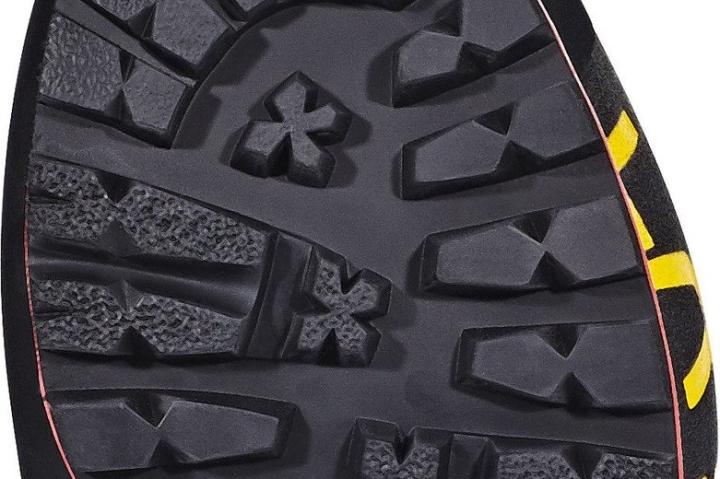 How to maintain the boot
The La Sportiva recommends cleaning this mountaineering footgear after every use. Take out the removable footbed to get rid of gravel that got into the boots as it can damage the lining. Also, do not stuff papers inside the boot as they can slow down the drying process. Never dry the pair under extreme heat.
The brand is highly against the use of oil-based treatments on the leather. According to them, it can adversely damage the waterproofing feature and life of the product.