True to La Sportiva's pitch, the Lycan 2.0 truly shines as a mid-distance mountain running shoe. But if you want to run long distances, it can too. With its tough construction, it's suited for the very technical trails, whether you're running or hiking. A little bit of precaution: The shoe has its limits when it comes to smooth granite and wet rock.
Pros
Protective
Stable
Responsive
Balanced cushioning
Grippy outsole
Supportive upper
Excellent traction
Snug and secure fit
Durable
Well-cushioned
Heel comfort
Cons
Thick upper
Non-gusseted tongue
Tapered toe box
Who should buy the La Sportiva Lycan 2.0
This La Sportiva Lycan 2.0 could be a great match for you if:
You are looking for a running shoe that has balanced cushioning, a grippy outsole, and a supportive upper.
You want a shoe that is best in surfaces like steep, sandy ridge routes, snow, and off-camber trails.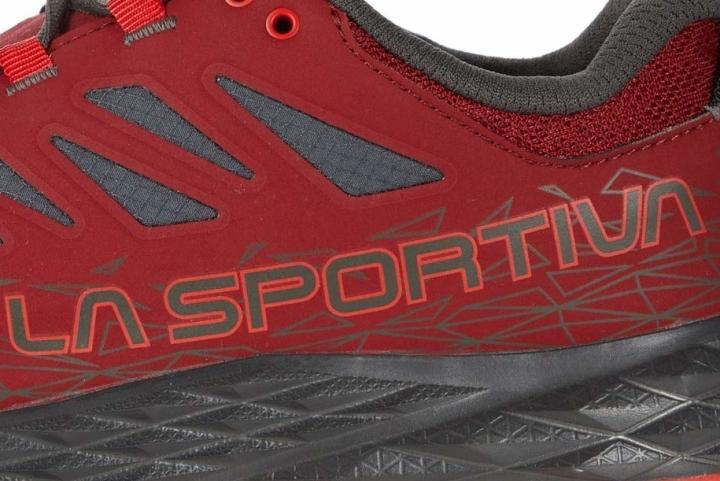 Updates to La Sportiva Lycan 2.0
The Lycan 2.0 is an update to the well-received trail running shoe from La Sportiva. This second outing is fundamentally a clone of its predecessor in all but one aspect: the outsole unit now accepts separately purchased AT-Spikes (screw-on metal nodes that heighten traction).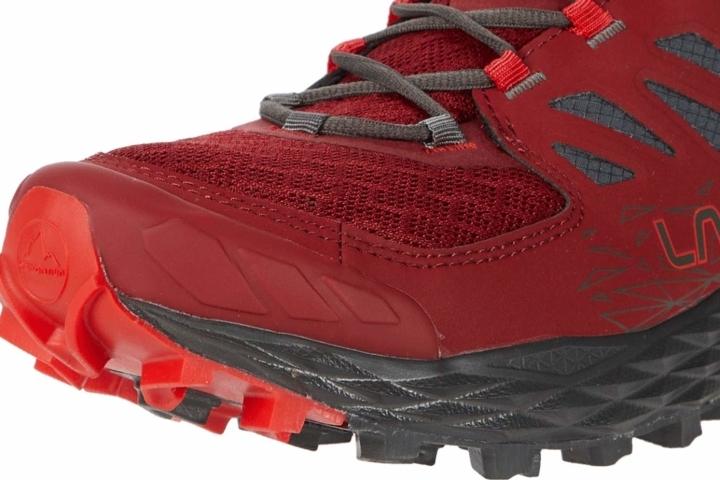 Size and fit
The standard sizing schemes were used when the Lycan 2.0 was crafted. Runners can enjoy their usual choices of size when it comes to this running shoe. Still, it is highly beneficial to have personal testing of this product to perceive an accommodating in-shoe feel.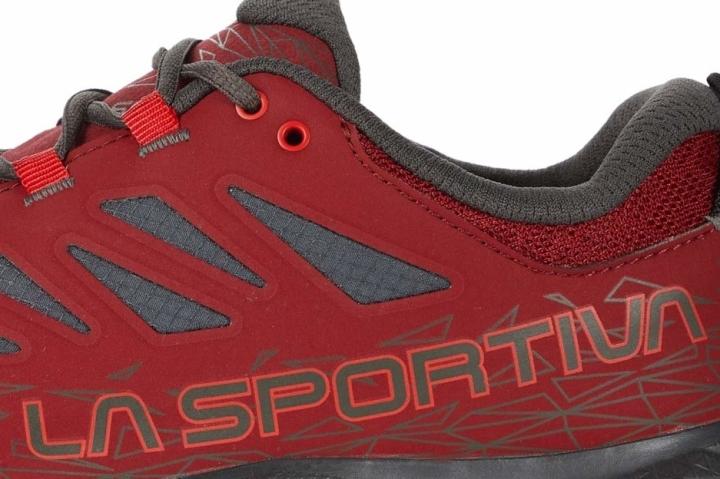 When it comes to the overall foot-wrap, the elements that contribute to security and wobble-prevention are the curved outline of the platform, and the mesh-and-overlay configuration of the upper unit. All of these shoe-parts work together, welcoming the foot while also delivering an accommodating hug.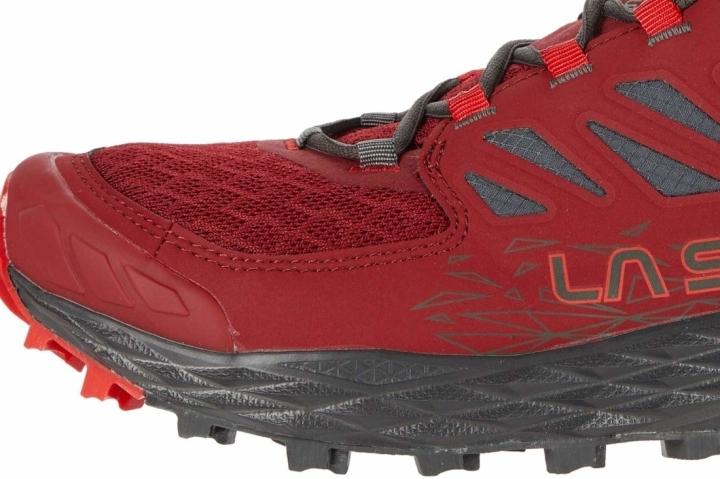 Outsole
The outsole unit of this La Sportiva running shoe is made of the FriXion AT 2.0 rubber compound, a technology that was seen by its wearers to be highly grippy and long-lasting. Abrasion-resistance is also a trait that is part of the overall design.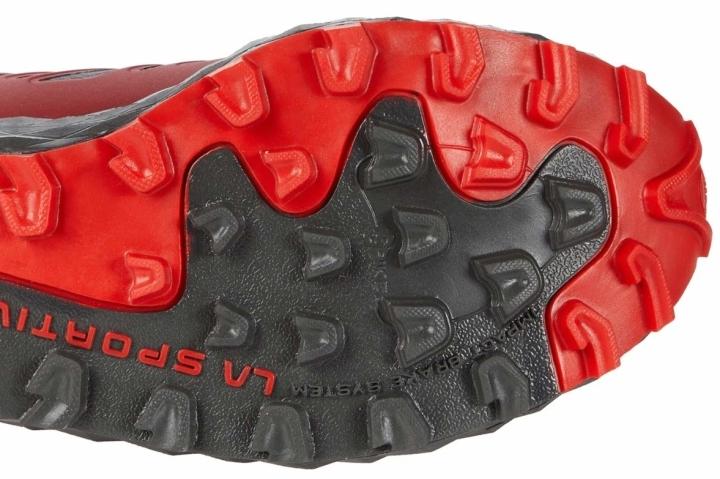 Gripping lugs pockmark the external pad. These obvious protrusions improve the traction capacity of this product, giving the runner the means to have control over the surfaces. The opposite-facing v-groove design offers support during upward and downward traversals.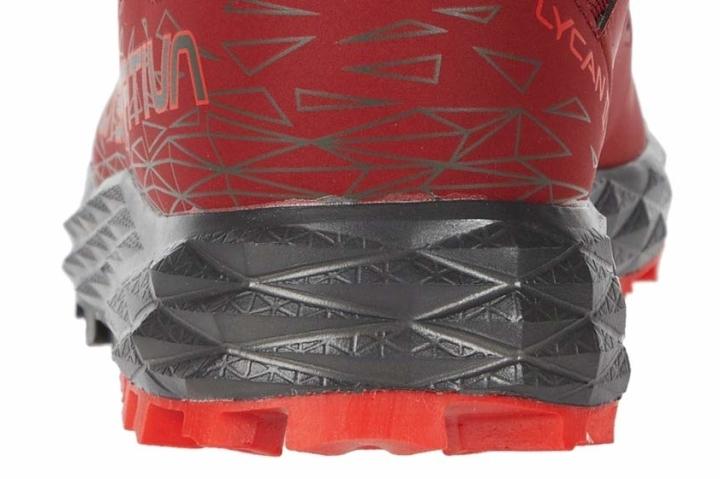 The ball and heel of the outsole have points that can be used to integrate separately purchased AT-Spike metal traction nodes.
Midsole
The cushioning system is made of an injection-molded ethylene vinyl acetate (IMEVA) piece. This technology attenuates the impact shock generated by the footfalls and gives energy to the foot for efficient toe-offs.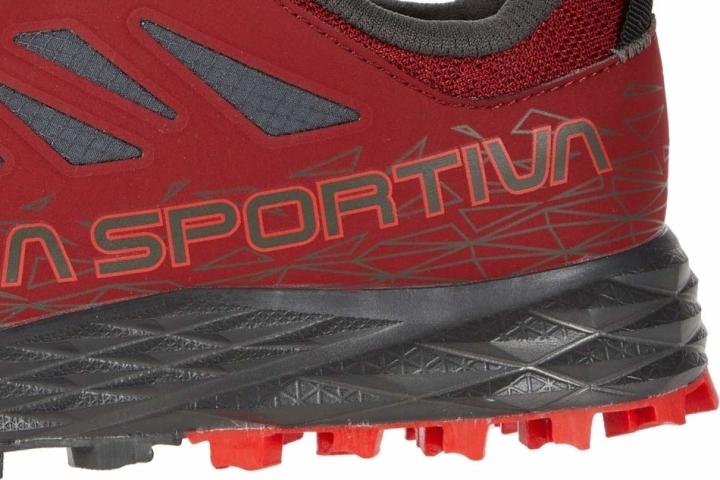 An Ortholite® Mountain Footbed is placed on top of the main cushioning unit. This element offers an extra oomph to the underfoot experience. It even has antimicrobial and anti-moisture capacities that maintain a clean and healthy environment for the foot.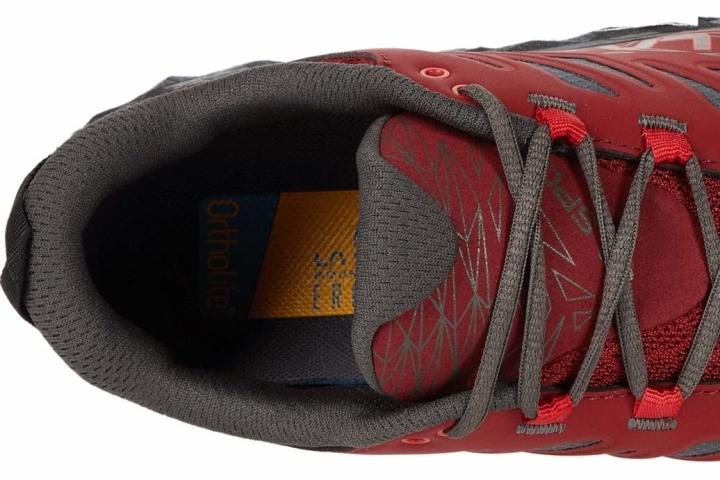 Upper
Air-Mesh is the material that is used for the upper unit of the La Sportiva Lycan 2.0. This technology has a net-like construction that help with form-fitting comfort and breathability. Fabrics that offer ventilation are essential elements of many running shoe series. Families like the Saucony Peregrine feature such accoutrements.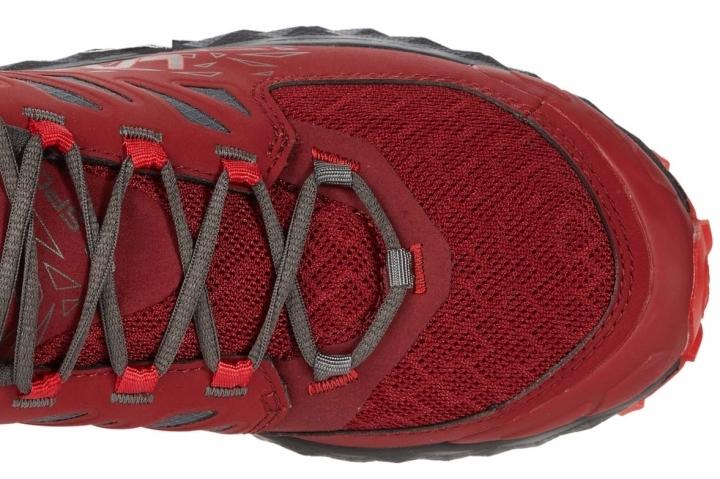 The sides of the upper are filled with microfiber reinforcements that are abrasion-resistant. These stitch-on elements heighten the shoe's durability while also helping keep the foot in place.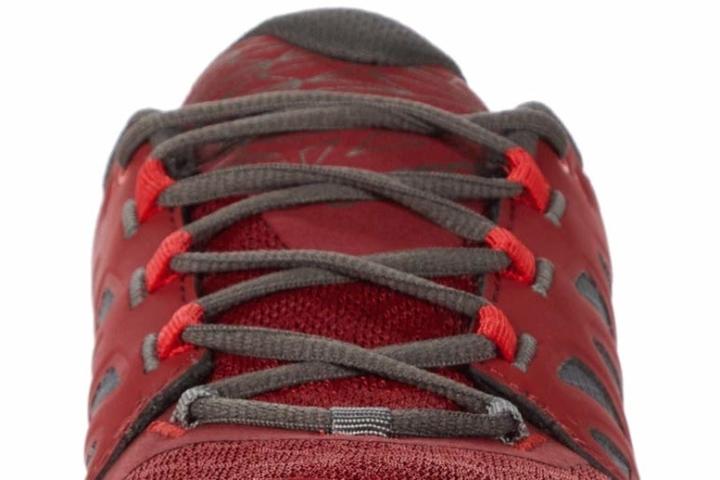 A thermoplastic polyurethane toe cap protects the front of the shoe from trail debris and other sharp surfaces with which the foot may come in contact.