Who should buy La Sportiva G5
The La Sportiva G5 is a high-cut boot especially created for mountaineers who prefer climbing with agility, over snow and solid ice. It's a great option if you want:
a durable yet lightweight mountaineering boot with 360-degree protection and insulation

a highly technical mountain boot with an innovative lacing system that can be operated with one hand, in the coldest conditions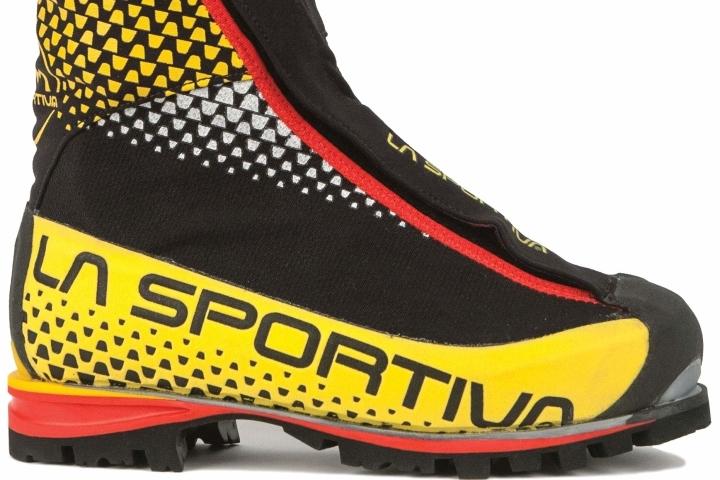 Updates to La Sportiva G5
The G5 evolved from La Sportiva's Batura 2.0. The latest iteration sheds a weight of about 100 grams.

In the La Sportiva G5, a custom ankle fit is achieved with the adjustable Velcro strap. It is a step up from the Batura 2.0's lace closure with an asymmetrically designed and zippered lace cover.

Outsole's ample traction on icy terrain
Powering the G5's outsole is Vibram's Matterhorn technology. Using the Mont compound as its base material, this rubber sole is made durable and performs well in cold conditions. The high-profile lugs placed strategically around the outsole are infused with La Sportiva's own Impact Brake System (IBS), which reduces impact forces by about 20%.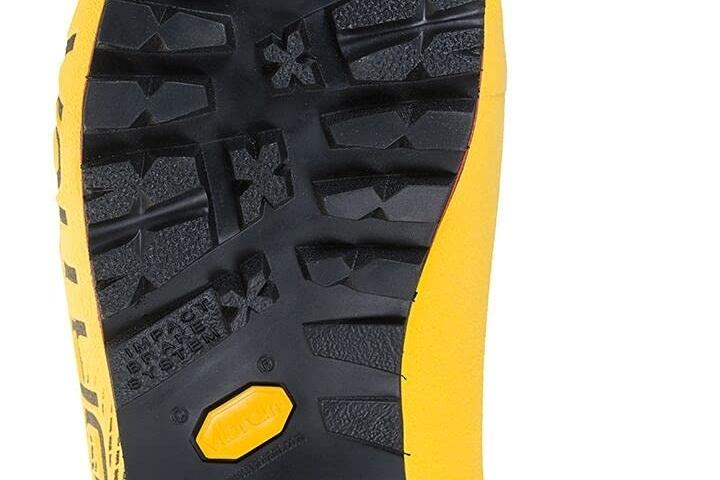 The arch zone's considerable height gives the boot a hook-like heel. This heel brake provides stopping power, especially when traversing downward slopes.
La Sportiva's robust midsole
The La Sportiva G5 cushions and stabilizes the wearer's foot in every step with its 9mm midsole. Its sturdy TPU rubber layer makes for a midsole that maintains a level of flexibility in freezing temperatures and withstands impact and abrasion.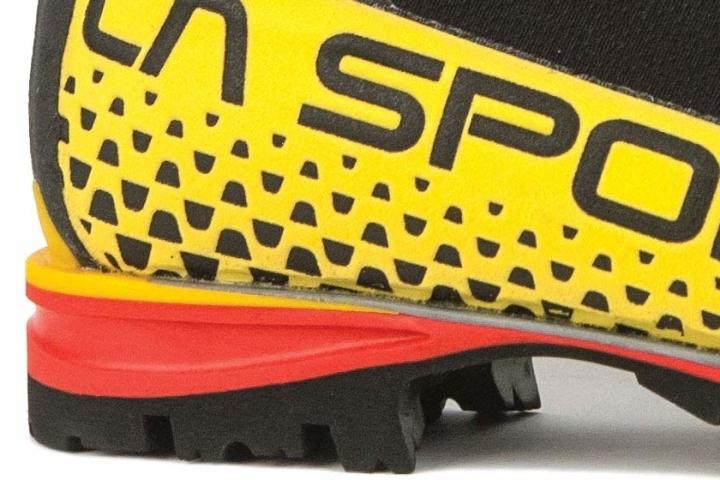 Its extra-thick heel zone also provides protection and shock absorption upon ground contact.
Comfortable in-shoe padding
Aside from the SBR Aircushion technology, the 3mm carbon Honeycomb Tech insole also gives wearers underfoot comfort. This stock footbed aids in the insulation of the footwear's interior.
Warm and water-repellent upper
A combination of nylon, polyethylene membrane, and insulating felt make the G5's upper both lightweight and warm. It is also infused with a water-resistant liner which provides a degree of protection against wet elements.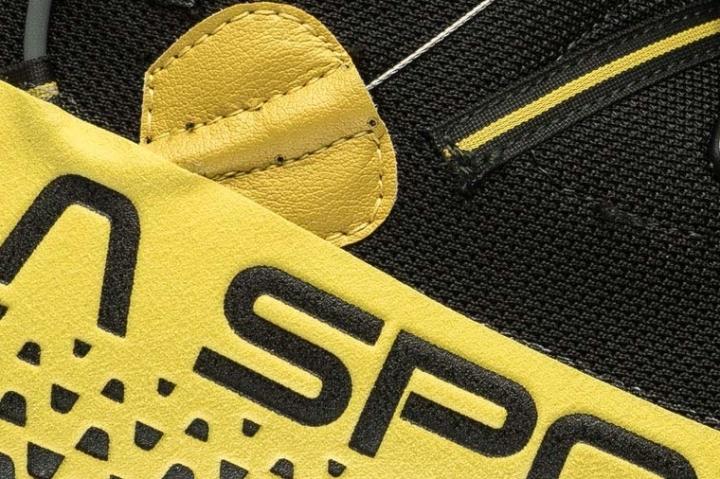 Revolutionary lacing system in La Sportiva G5
Responsible for its secure lockdown is the Boa lacing system. In place of traditional laces, there is a reel-based closure mechanism that can be operated with one hand, even with gloves on. Tightening the laces mainly requires turning the Boa dial clockwise.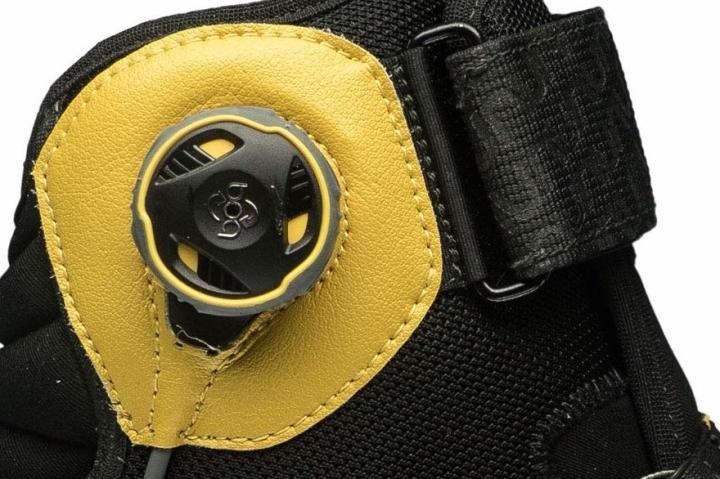 Extra flexibility
La Sportiva enhanced the back of the footwear's heel with the Flex Zone technology. This enhancement contributes to the G5's overall flexibility and aids wearers while walking on rough terrain.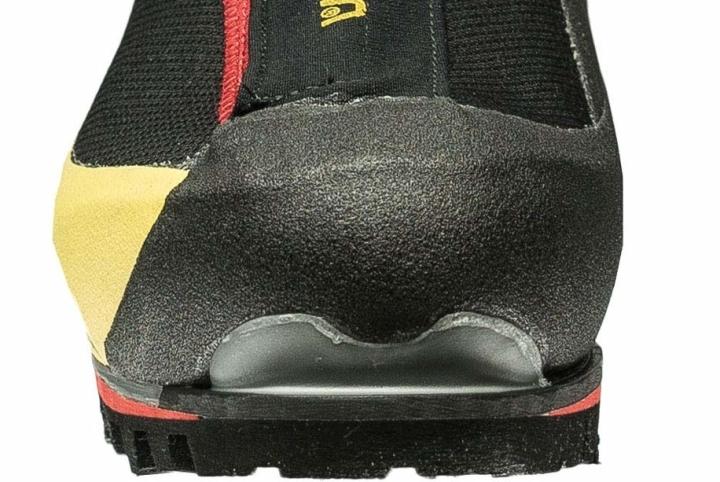 La Sportiva's durable protective gaiter
The boot has a non-removable gaiter primarily made of durable and flexible Stretch Cordura. It is also lined with a water-repellent membrane which further strengthens the boot's defenses against water intrusion.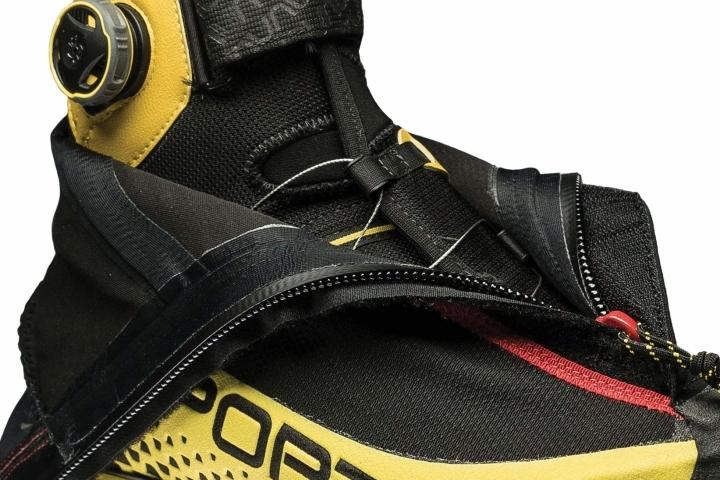 Moreover, this external covering has air-injected rubber rands which reinforce the boot's heel zone and toe box.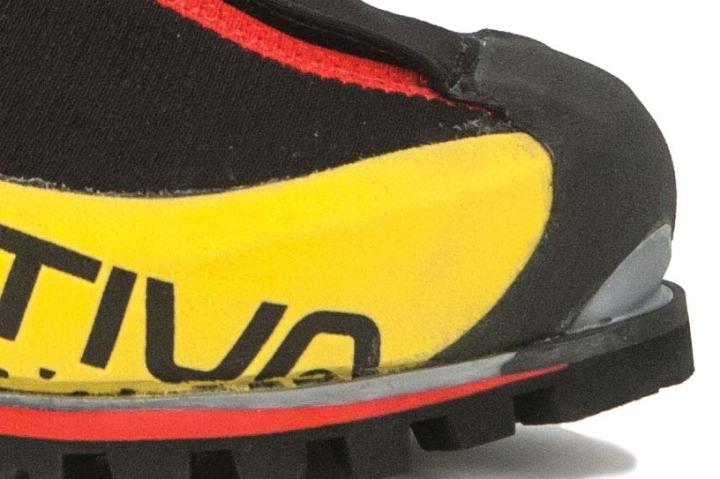 Additional info
The La Sportiva G5 is compatible with all types of crampons.
Compare popularity
Interactive
Compare the popularity of another shoe to La Sportiva G5: