Who should buy the La Sportiva Cobra
The La Sportiva Cobra is a climb-worthy companion, especially for those who can tolerate its flaws right from the get-go. It is a solid option if you:
Prefer a climbing shoe that supports senders who require extra responsiveness in their steps.
Prefer a climbing shoe that provides users additional climbing precision.
Prefer a climbing shoe that provides sufficient slip resistance on a variety of surfaces.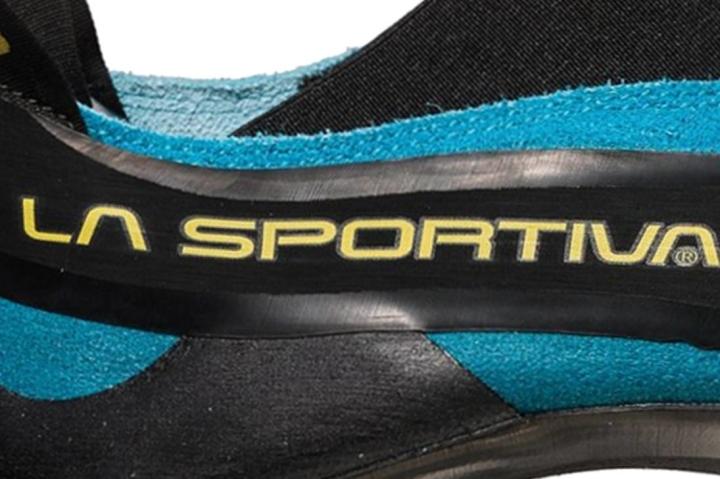 Profile
Downturn. The Cobra from La Sportiva comes with a moderate downturn. Its semi-cambered toe zone helps the foot gain purchase on edges and nubbins without requiring the user to exert too much effort. Kicks like the Cobra are considered all-around climbing shoes.
Applications. The La Sportiva Cobra is designed for boulder-type climbs and slab ascents. It can be used on vertical faces and cracks, whether indoors or outdoors. Intermediate climbers are its target audience.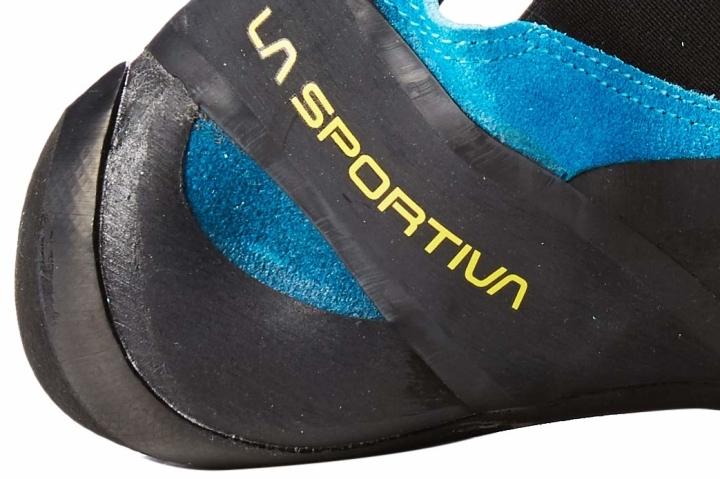 Fit
La Sportiva's Cobra is a climb-oriented piece with a low-top ankle cuff. This is a unisex offering, which means female senders might need to go down a full size from their street shoe size for a snug fit in it. Its slipper-type closure provides a secure lockdown. Since it is built around a straight last, the foot can relax and lie flat within its confines, with no bending inward necessary.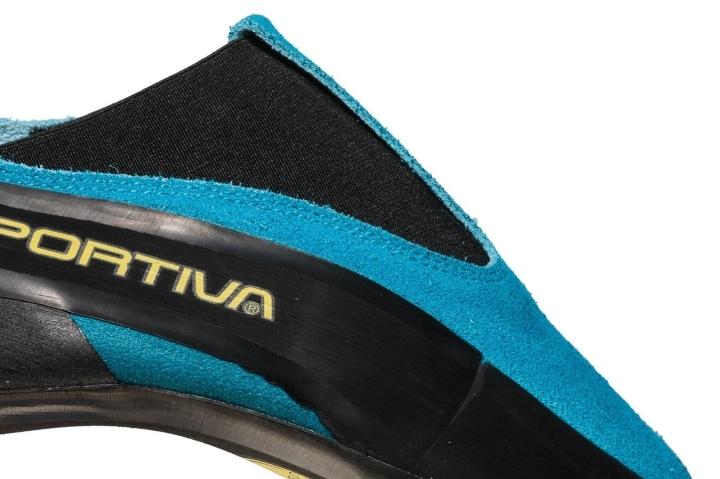 Excellent surface traction
La Sportiva engineers furnished the Cobra with the Vibram XS Grip 2 outsole that ensures adequate traction on virtually all sorts of surfaces.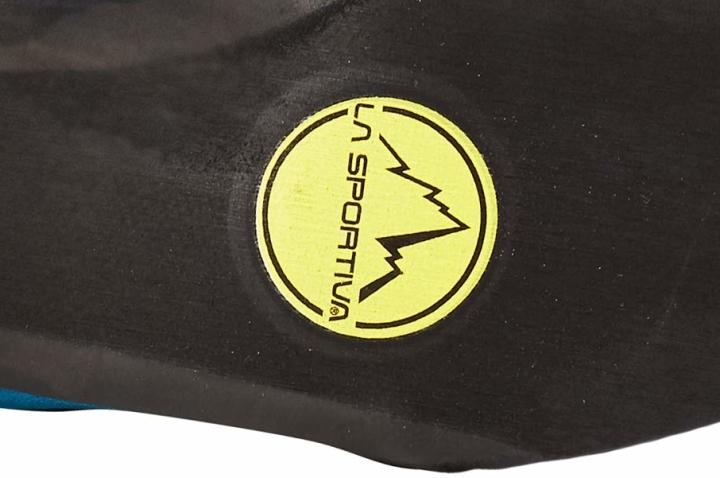 Excellent shock absorption
It is wholly made of rubber with a thickness of 3.5 mm. Vibration damping and shock absorption are two of its known features.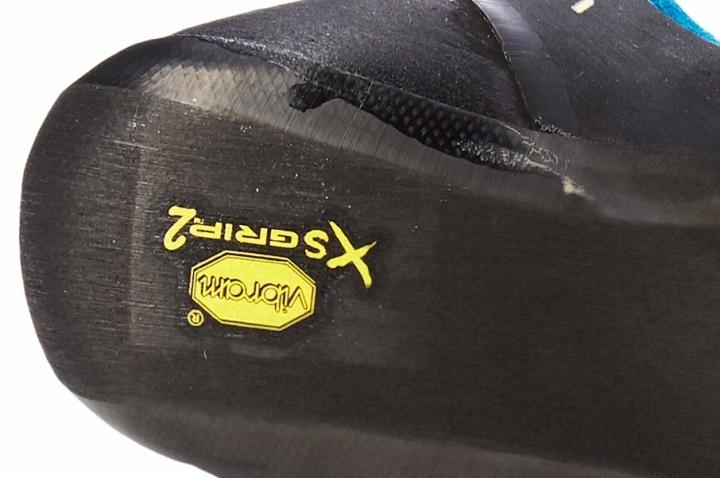 Excellent underfoot support
A hard-wearing midsole called Laspoflex is the component responsible for delivering sufficient support underfoot in the La Sportiva Cobra. It is placed around the shoe's forefoot zone. Its overall thickness is 0.8 mm.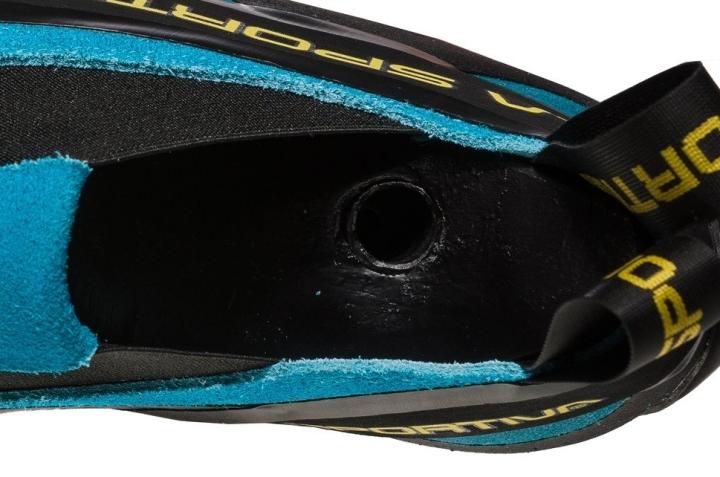 Provides assistance when wearing
The La Sportiva Cobra's low-cut upper is made mainly of suede leather. It does not have a liner. Slipping in and out of its confines is made convenient with its pair of pull loops at the heel.
Provides abrasion protection and extra climbing grip
It is wrapped with a considerably thick rand that protects from abrasion and provides extra climbing grip in virtually every direction.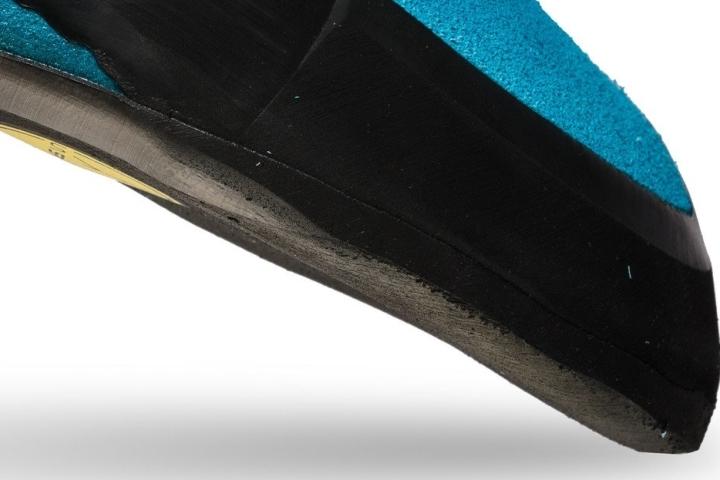 Tough yet elastic panel
The tough yet elastic panel covering its instep serves as the shoe's fit management system.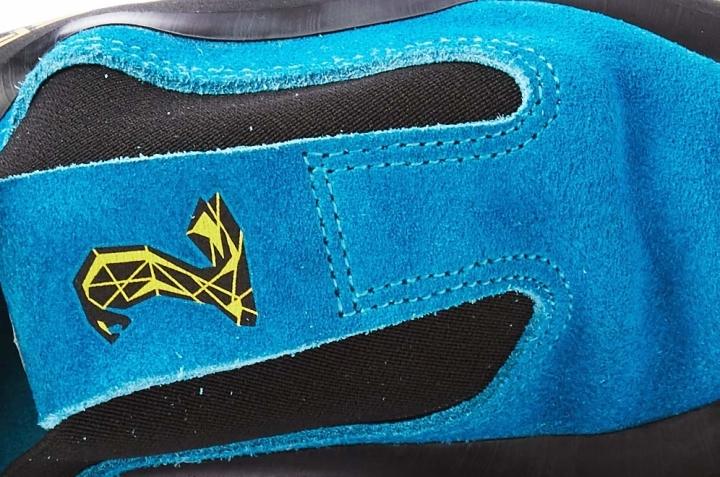 La Sportiva Cobra vs. Python
The Cobra is part of La Sportiva's growing roster of quality moderate rock shoes. As such, senders-slash-netizens pit it against other climbing kicks from the same brand more often than not. In this comparison, it finds a rival in a shoe that is also named after a type of snake—the Python. Choosing between the two can be quite a challenge, considering both are moderately downturned. Fortunately, they have a handful of distinctions. These differences are discussed in the following points.
Closure system. The Cobra is a slip-on; it relies on its stretchy collar and instep panel that locks the foot in place. The La Sportiva Python, on the other hand, uses a hook-and-loop strap which gives the user a personalized lockdown. The former might be the ideal closure type for folks who cannot be bothered with fit configurations. Otherwise, the latter is the way to go.
A matter of weight. In this category, the La Sportiva Cobra has a slight lead. Indeed, it is lighter than its competitor by approximately 10 g.
Price tag. Climbers who are quite particular about spending less might find Python the better deal on this front. Yes, it is less expensive than the Cobra by about 5 US dollars. Want something even more inexpensive? Check out some of the budget-friendliest climbing shoes featured on this site.
Last type. Although both kicks in this head-to-head are moderate rock shoes, only the La Sportiva Python is engineered around an asymmetric last. This type of last leaves the shoe with a curved inner side, requiring the foot to bend to a shape similar to that of a banana.
Compare popularity
Interactive
Compare the popularity of another shoe to La Sportiva Cobra: