The La Sportiva Bushido II is a moderately cushioned shoe that offers high road feel. With stability features for mild overpronators, the shoe won't disappoint on light to moderate trail. The performance, lightweight design, grip, and responsiveness of this shoe earn it high marks, as long as you have the foot type to fit in it!
Pros
Rock plate
Good ground feel
Responsive
Feels lighter
Excellent traction
Supportive
Cons
Narrow and tight
Break-in period
La Sportiva Bushido II review
I had high expectations for these shoes as I have owned the previous model of the La Sportiva Bushido and they became my favorite fast packing and running shoe over the past years.
Coming out of the box, this pair had a more subdued color scheme compared to most La Sportiva's which may appeal to some runners. Personally, I really enjoy the patterns and simple design.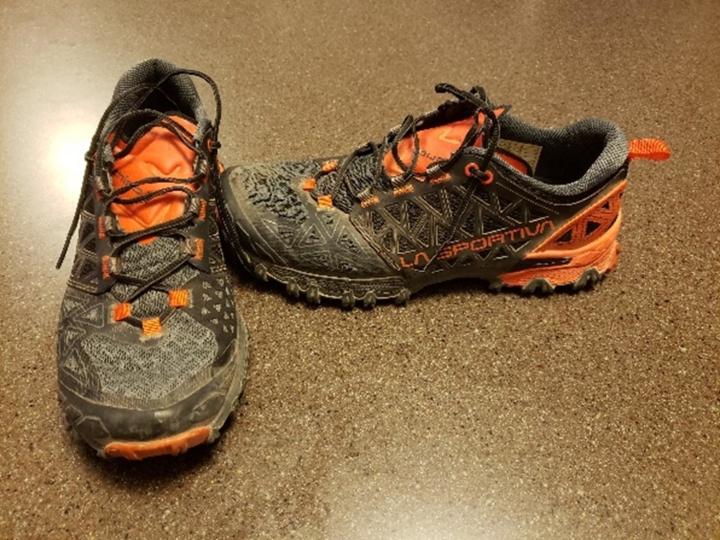 The Bushido is listed as 10.5oz/ 300 grams per half pair but honestly feels lighter. My Saucony's are listed at 9.4oz and the shoes feel the same on the foot.
Shoe specs
Category: Trail running
Weight: 10.5oz / 300grams (M9)
Stack height heel/toe: 19mm / 13mm
Drop: 6mm
Fit: Performance
Feels tighter in the forefoot
La Sportiva shoes in general run narrow but have many more length options than most manufacturers to obtain a more precise fit.
This is great for me as I have a very narrow heel and a moderate forefoot. The previous model Bushido's fit me perfectly, while the new Bushido II's are slightly tighter in the forefoot.
When I first put them on, they felt too tight, I even double-checked if I ordered the right size. After walking around the house for a few minutes the shoes felt tight, but not in a bad way.
I found that the shoe insert had been able to provide a sock-like fit. The shoe is listed for "normal volume feet" but I have a low foot volume, and these were snug for me.
You need to break in the Bushido II
The Bushido II also has a redesigned heel which was widened and cushioned slightly more than the previous version of this shoe. This caused mild heel slippage for me but was solved by changing to a heel lock lacing pattern.
Overall, after a few break-in runs of 1-5 miles, these shoes really began to feel comfortable and I began to appreciate the different fitting styles.
Ground feel
These are moderately cushioned ride with a high road feel and a heel drop of 6mm. If you primarily run on asphalt or concrete and are not a minimalist runner, these would not be the ideal shoe for you.
On the other hand, if you spend time trail running, fast-packing, or enjoy a light and responsive minimalist shoe then these are perfect.
Rock plate rocks!
The high responsivity gives confidence off roots or uneven surfaces while the rock plate does an excellent job of protecting your feet from sharp stones.
The unique outsole provides the best grip I have experienced in any shoe that is not a climbing shoe on both wet and dry surfaces.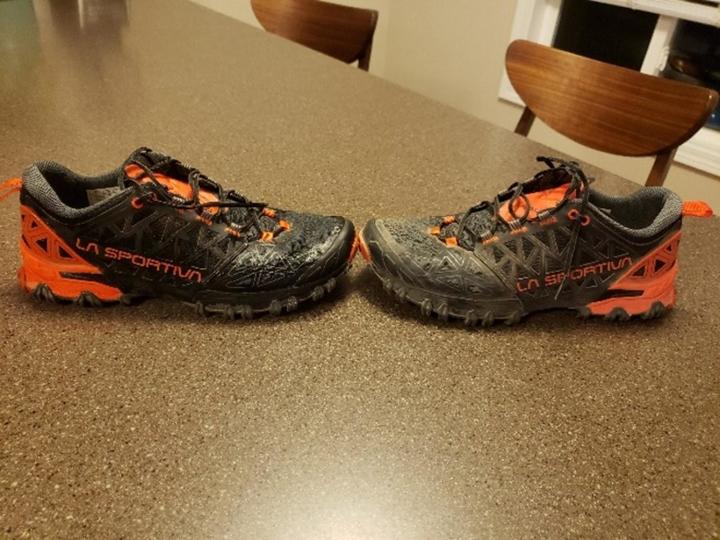 While this is a trail shoe, the support was good enough so that I was able to hike 30 miles over 5 days in these while carrying a Kelty pack weighing 35lbs and never had issues over the trip with support or cushioning.
Durability
So far, I have about 85 miles in this pair of shoes so I cannot give a definitive answer here.
However, many of these miles have been hard miles off-trail and over rocky terrain in Arches national park and Canyonlands National Park in addition to many other areas.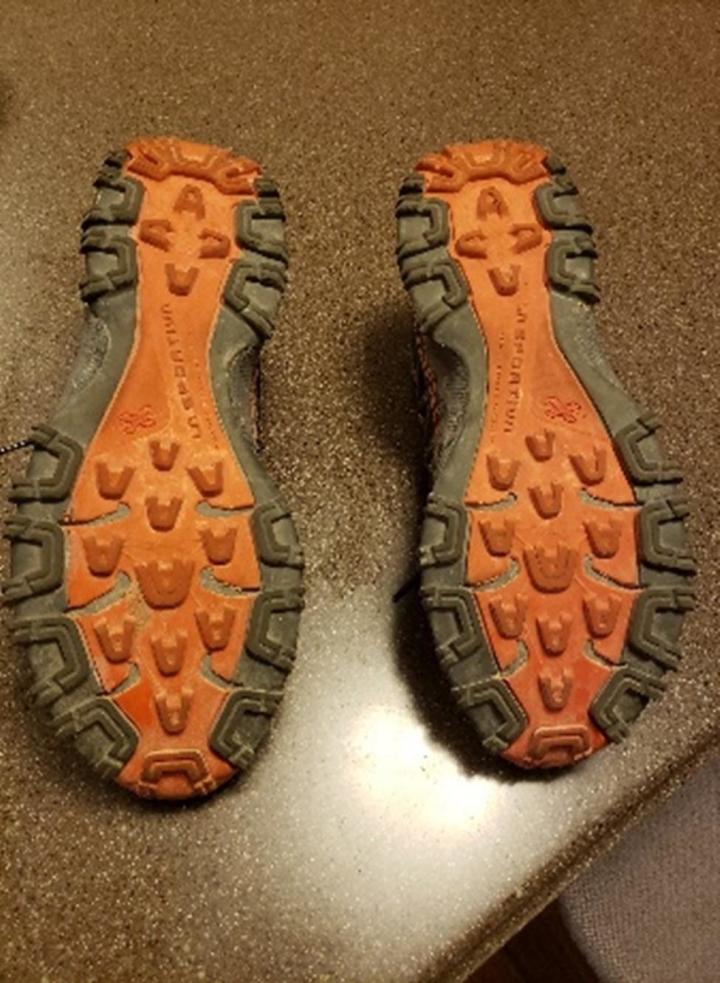 The sand and rock there are often hard on shoes and many of my family's shoes looked fairly beat up after a week of hiking, while the Bushido's looked nearly new once cleaned of dust.
In addition, the toe cap has held up very well to scuffs and had minimal markings on it even after multiple strikes.
Conclusion
I personally prefer the previous heel design but understand that most runners will prefer the new one.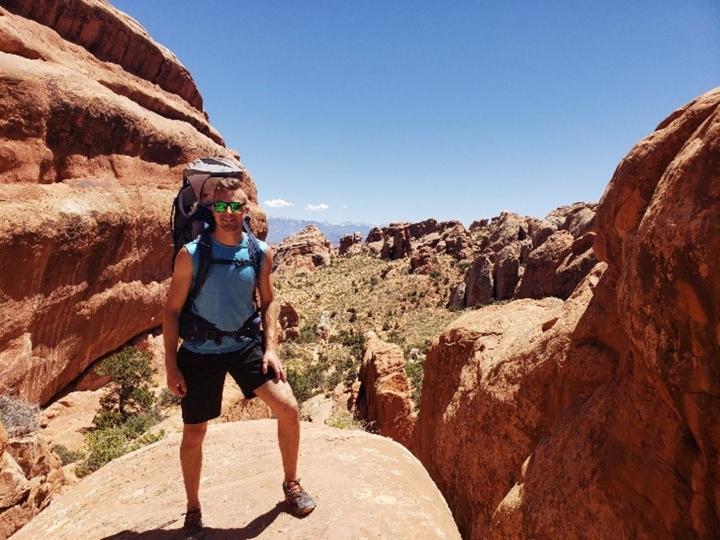 Greater color options could be offered on the North American website as there are only two options compared to six for the La Sportiva worldwide site.